DIY Art – Easy Mandala For Beginners – [Video Tutorial]
*This post was sponsored by Worx Tools. All opinions are my own. This mandala for beginners tutorial was chosen by me for this sponsorship.
I am very excited to be sharing this project with you today. 2020 was been a big year for DIY art in my home, and I am thrilled that I was able to create the project I am sharing this passion project with you today. Mandalas are some of the most recognizable images for their array of symbols and complex abstract designs.
I have been a fan of DIY Mandala art for some time now and wanted to create something beautiful that would match my apartment decor.
Many times artists draw mandalas and this would take it to another level with more detail by carving one. Simple techniques are the best in my opinion, and using these carving materials to create these healing images was really fun!
No matter if you practice Buddhism, Hinduism, or other spiritual practice, mandalas are beautiful symbols of peace and healing. I am excited to share some simple beginner's mandala inspiration for anyone looking to try this project!
Worx Tools sent me so many fun goodies to play with for my project! I ended up using the Markerx Rotary tool + their wireless heat gun for this project. I was surprised at how easy it was to use these tools. All it required was a charged battery and off I went to DIY wood carving fun!
This mandala for beginners project would make the perfect gift too!
Art supplies needed for this easy mandala art project:
Check out the full video tutorial BELOW and a breakdown of all the steps below.
Step 1 – Get a square piece of plywood
Depending on the size of the stencil chosen will help determine the plywood size. I debated on doing 16"x16" but went bigger to 24"x24" as more of a statement piece.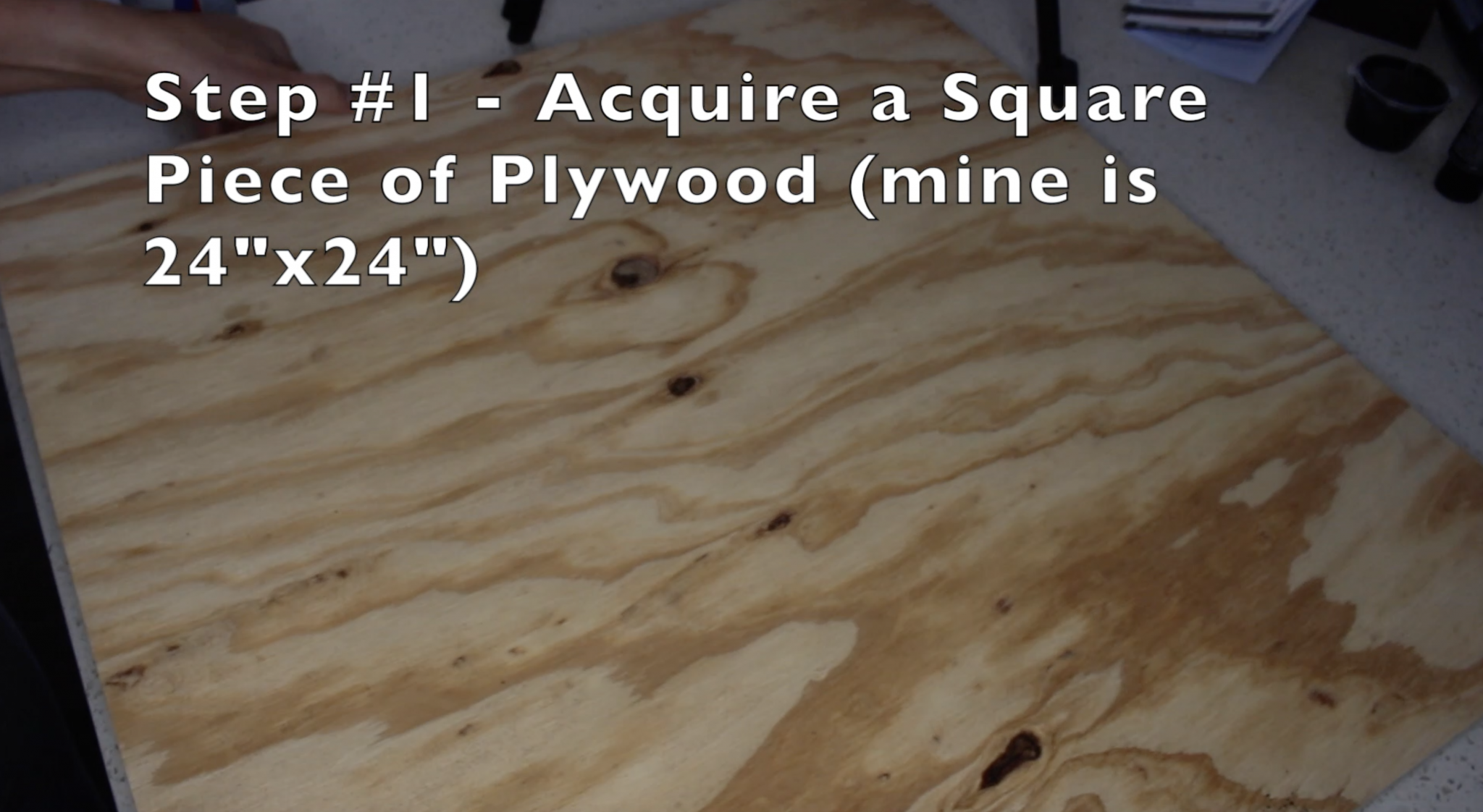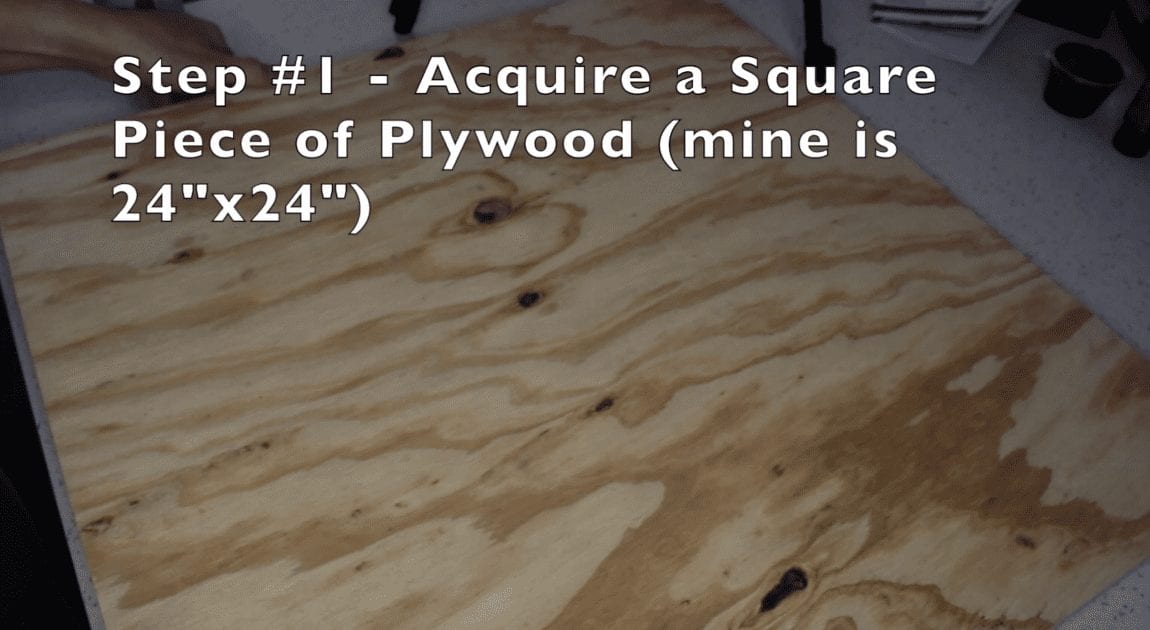 Step 2 – Pick your favorite mandala stencil
The mandala I chose was a large format at 16" x 16" stencil and it had a lot of detail to it. I wanted this stencil to look very ornate circular design when I was finished. I knew this would require a bit more time.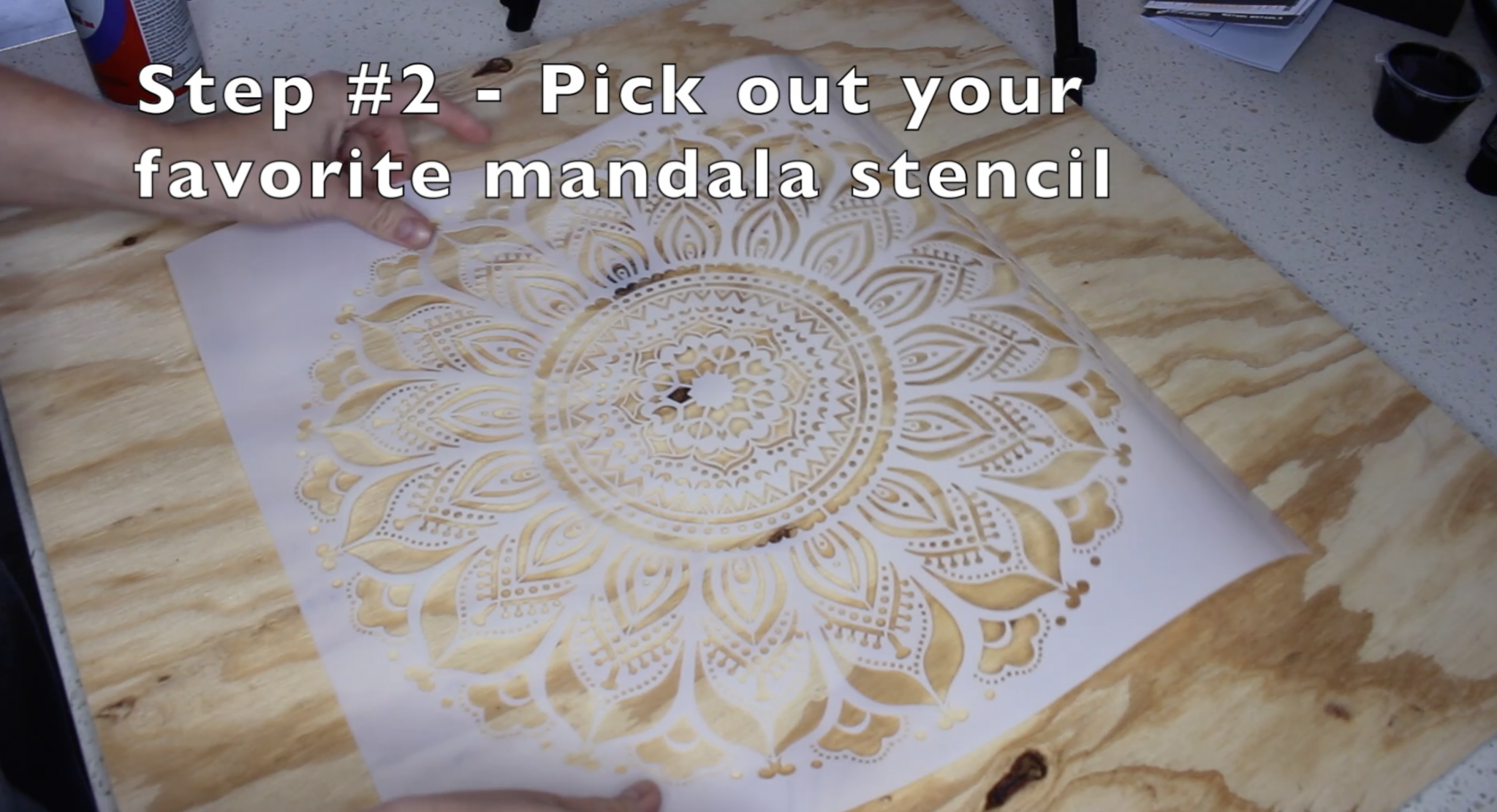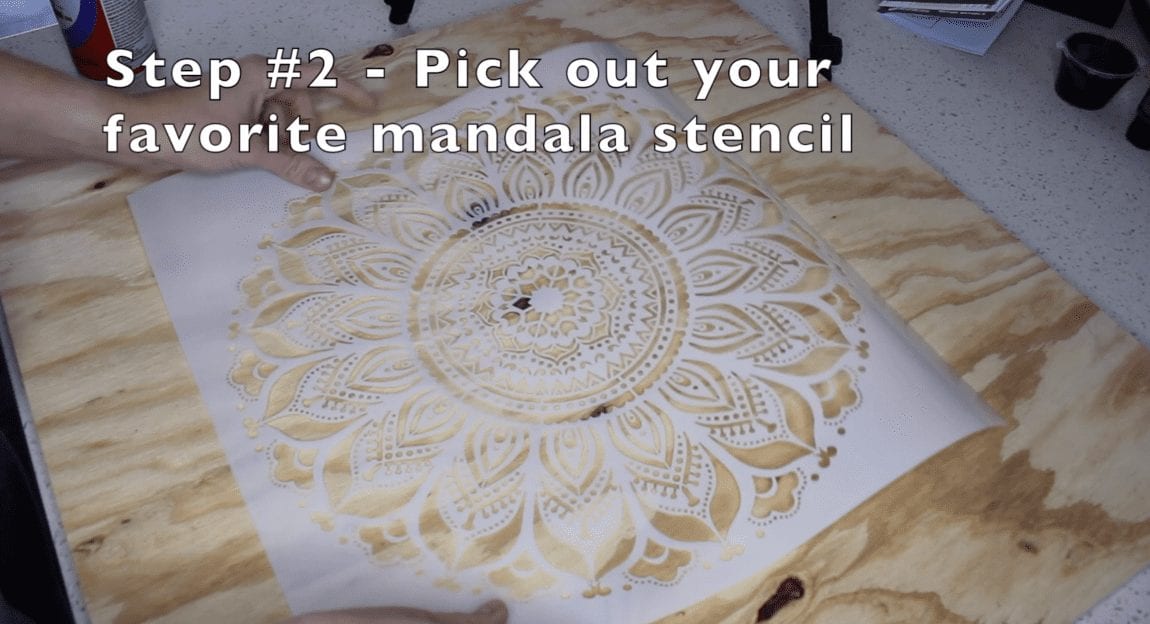 Step 3 – Use spray adhesive to secure the stencil to the plywood
I highly recommend using spray adhesive when working with stencils. It helps the stencil stick in one place when applying paint and prevents the stencil from shifting. Also, it helps prevent paint bleed underneath the stencil.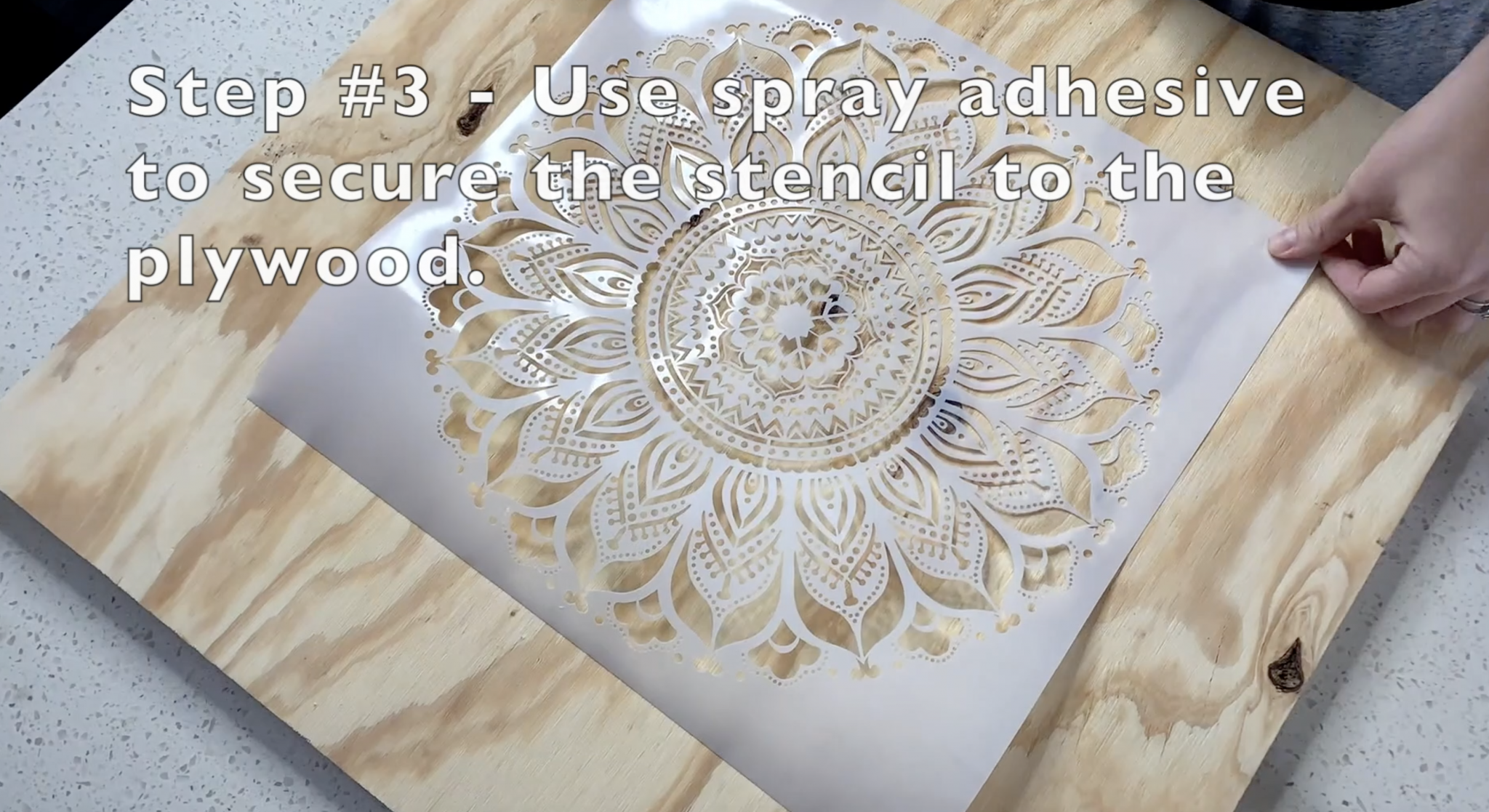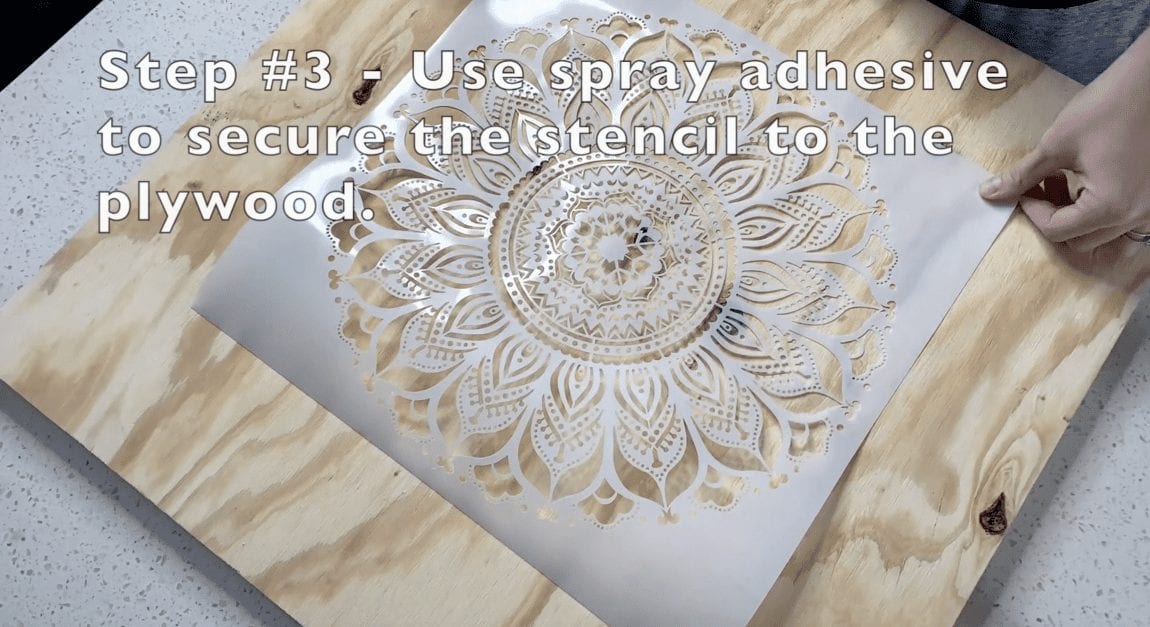 Step 4 – Use black acrylic paint and a sponge or stencil brush to apply the paint evenly over the stencil. 
Black acrylic paint allows it to be a guide when you get to the carving step. Apply the painting evening (dabbing motion) with a sponge or brush all over the stencil. You could even fill this in with simply a pencil. All we want to do with this step is created our guide for future steps..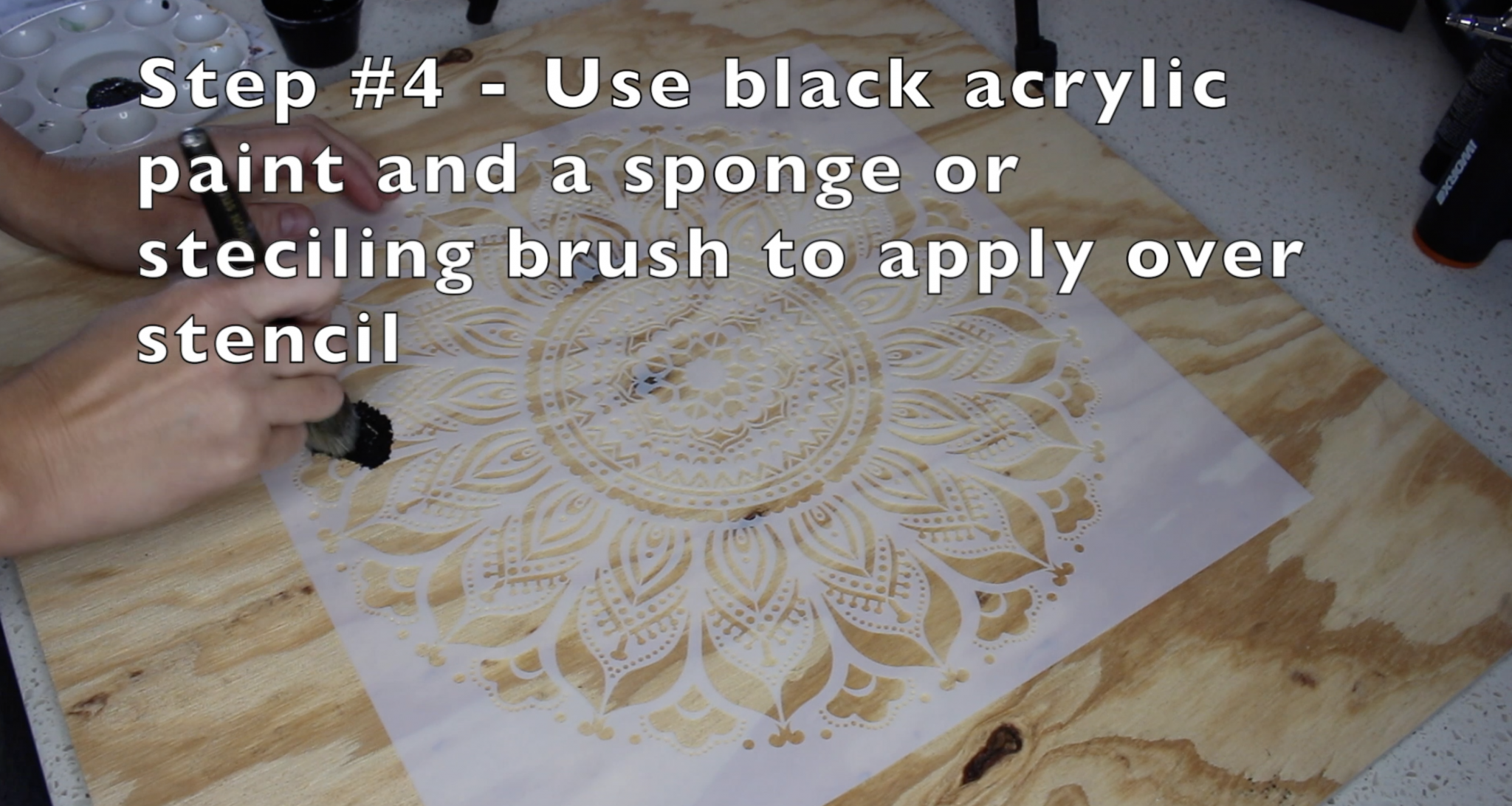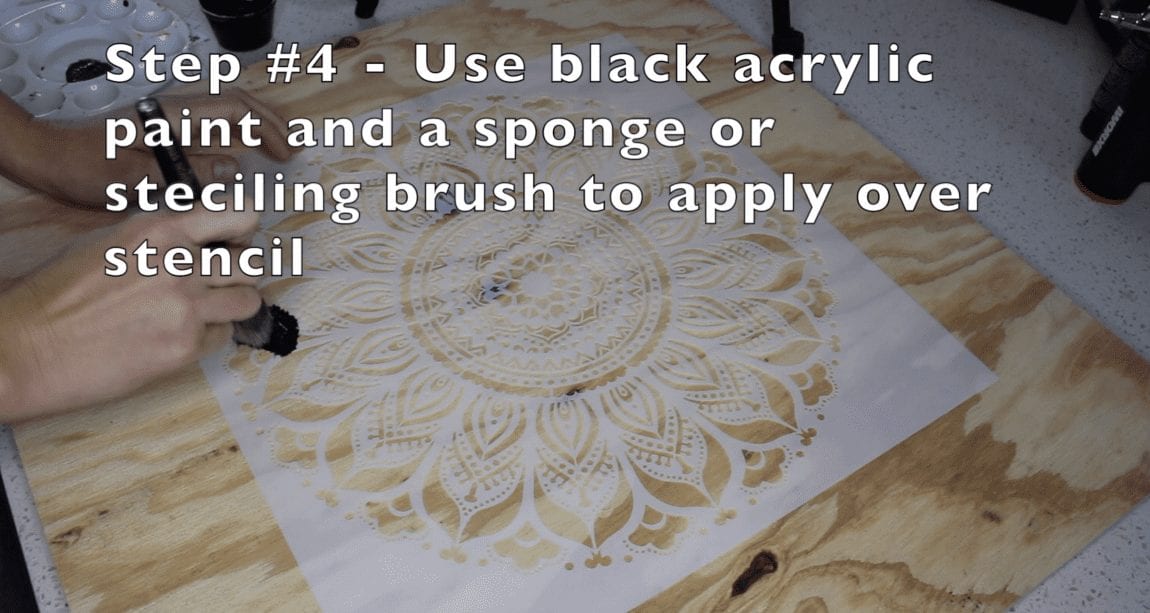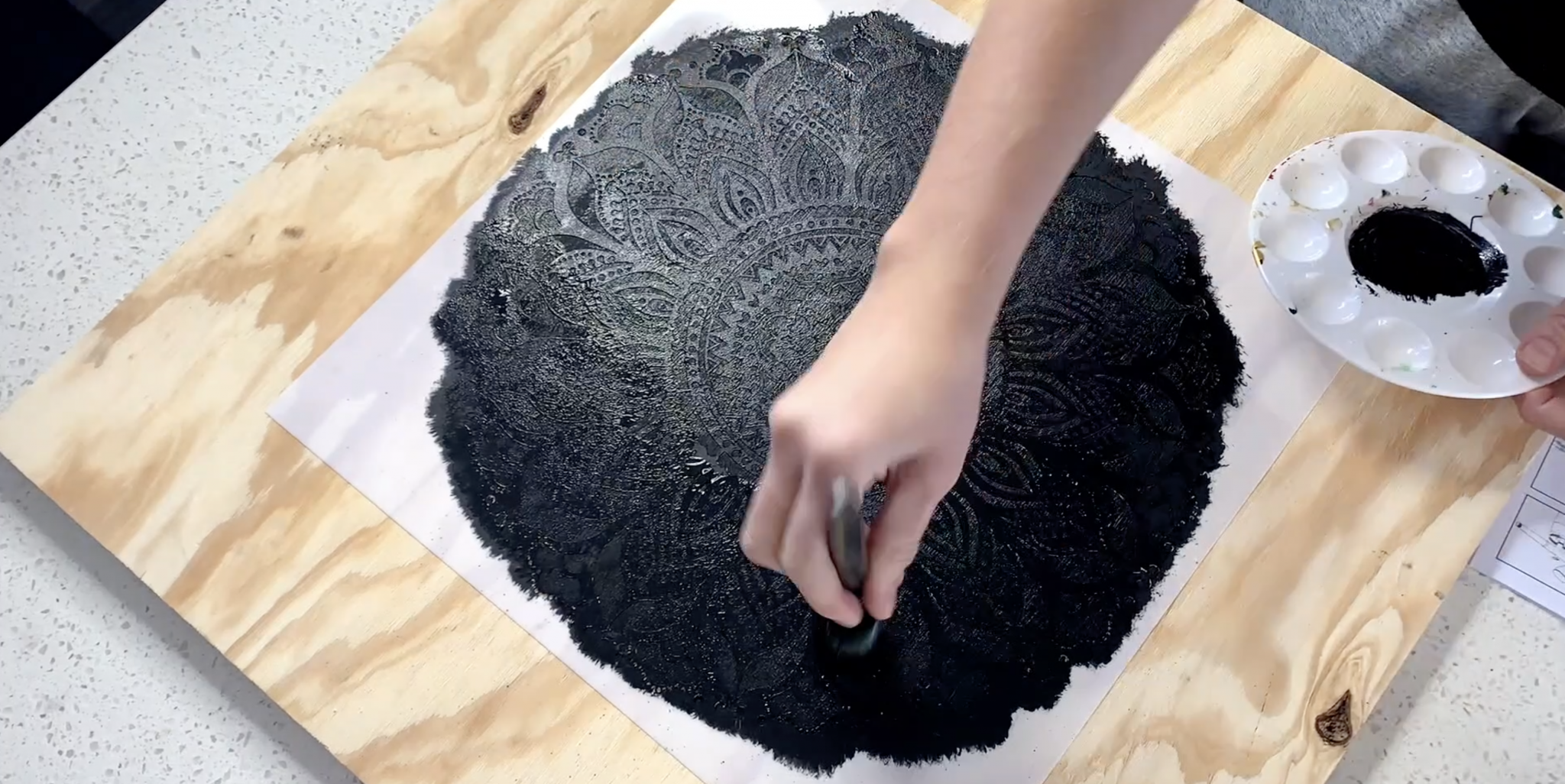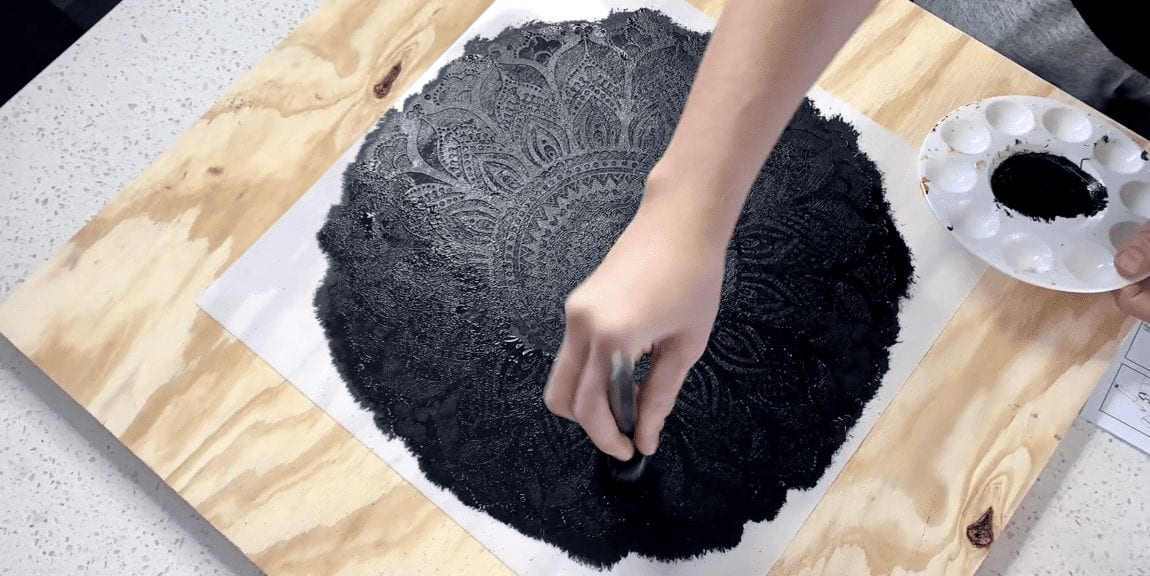 I am not the most patient person and waiting for the paint to dry is my least favorite thing to do. I was grateful to have my MakerX heat gun to help dry the paint so much faster.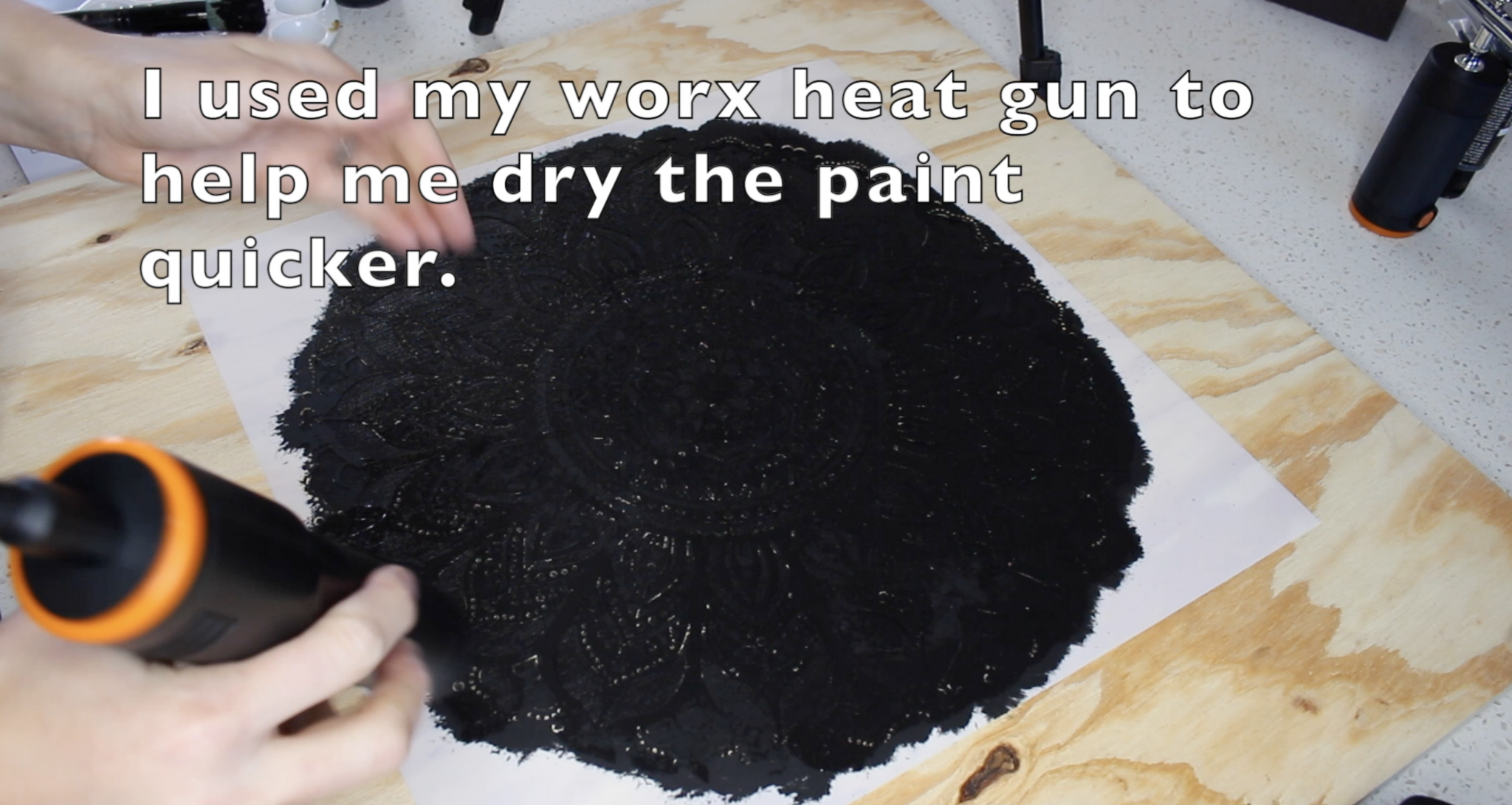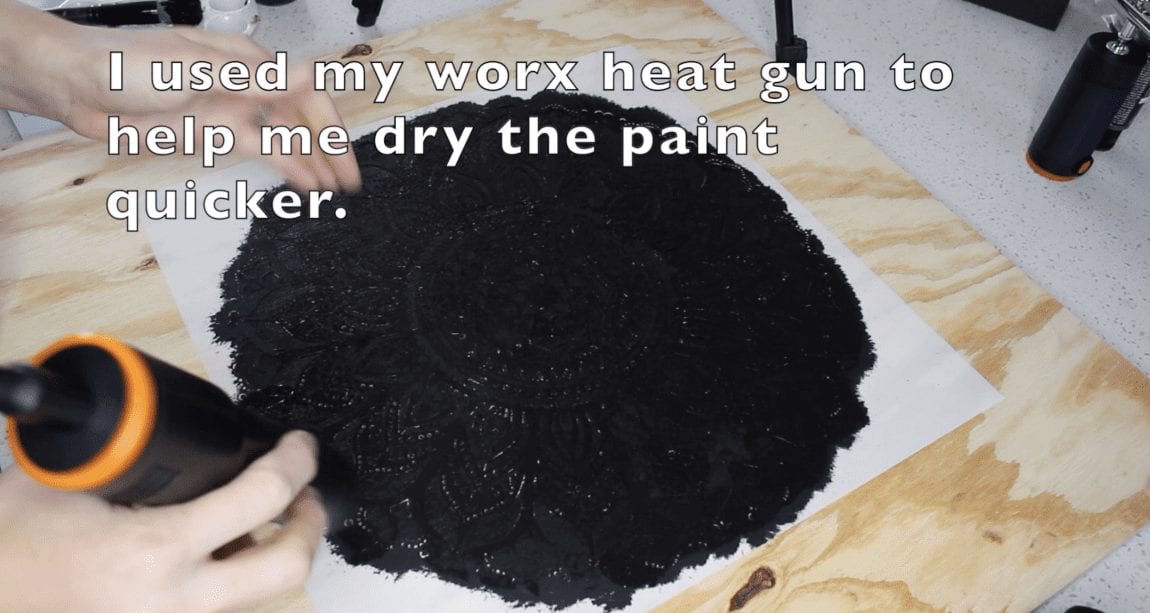 Step 5  – Use the MakerX Rotary Tool to carve out the pattern of the stencil
This tool was really fun to use for this step. I love finding new tools to make my life easier. This stencil was pretty detailed, and this step took about three hours to complete in total.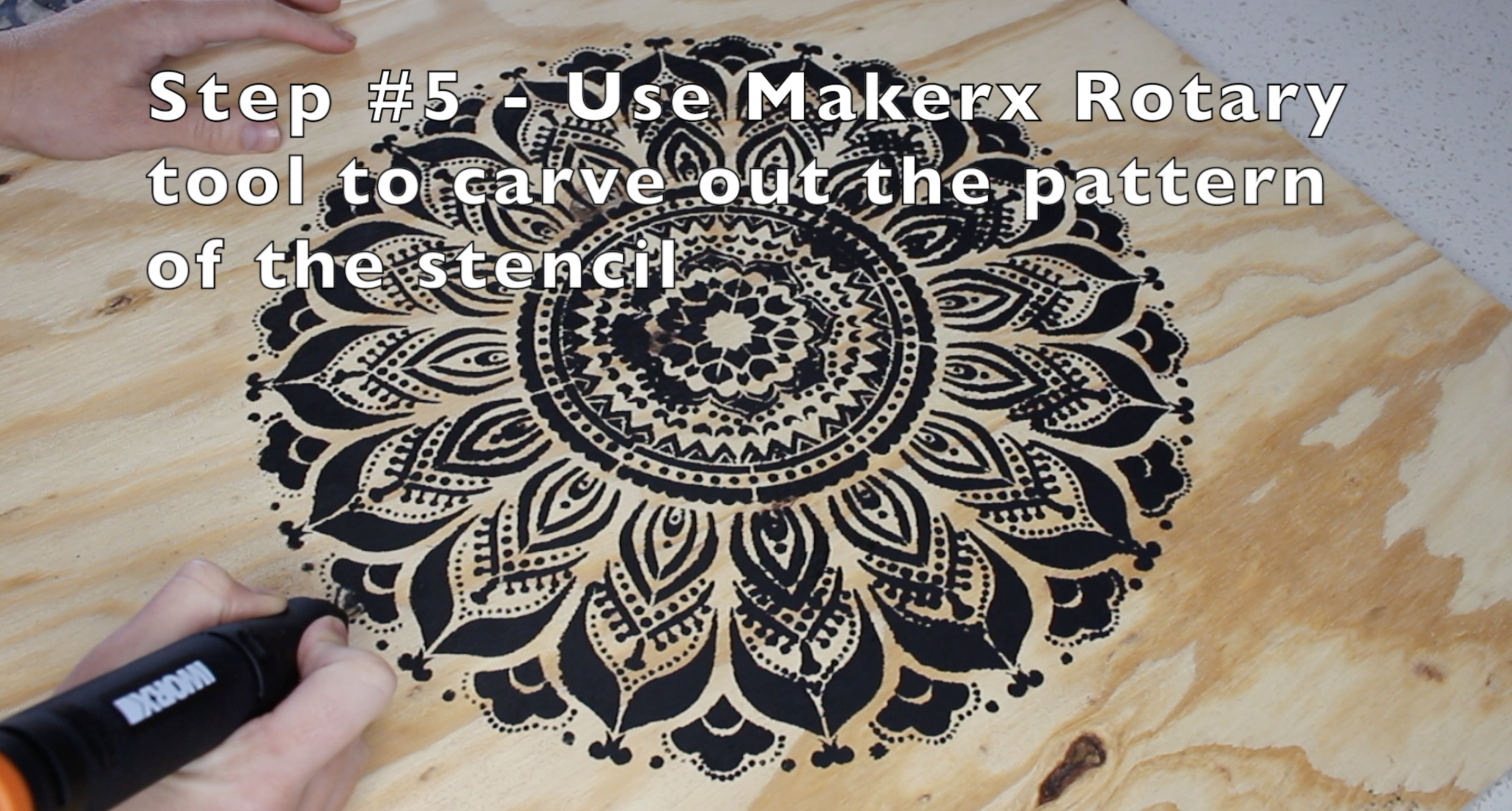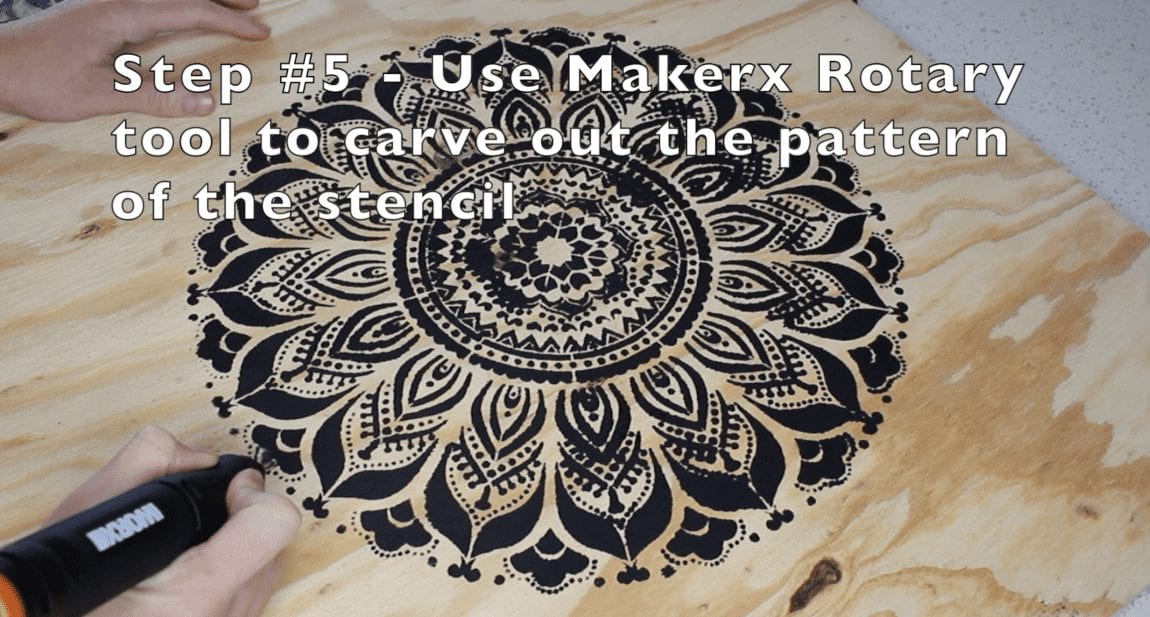 Step 6 – Use black acrylic paint and an artist's brush to fill in the carved mandala pattern
When painting this part, staying within the lines isn't a requirement. The next step in this therapeutic process was sanding will remove excess paint.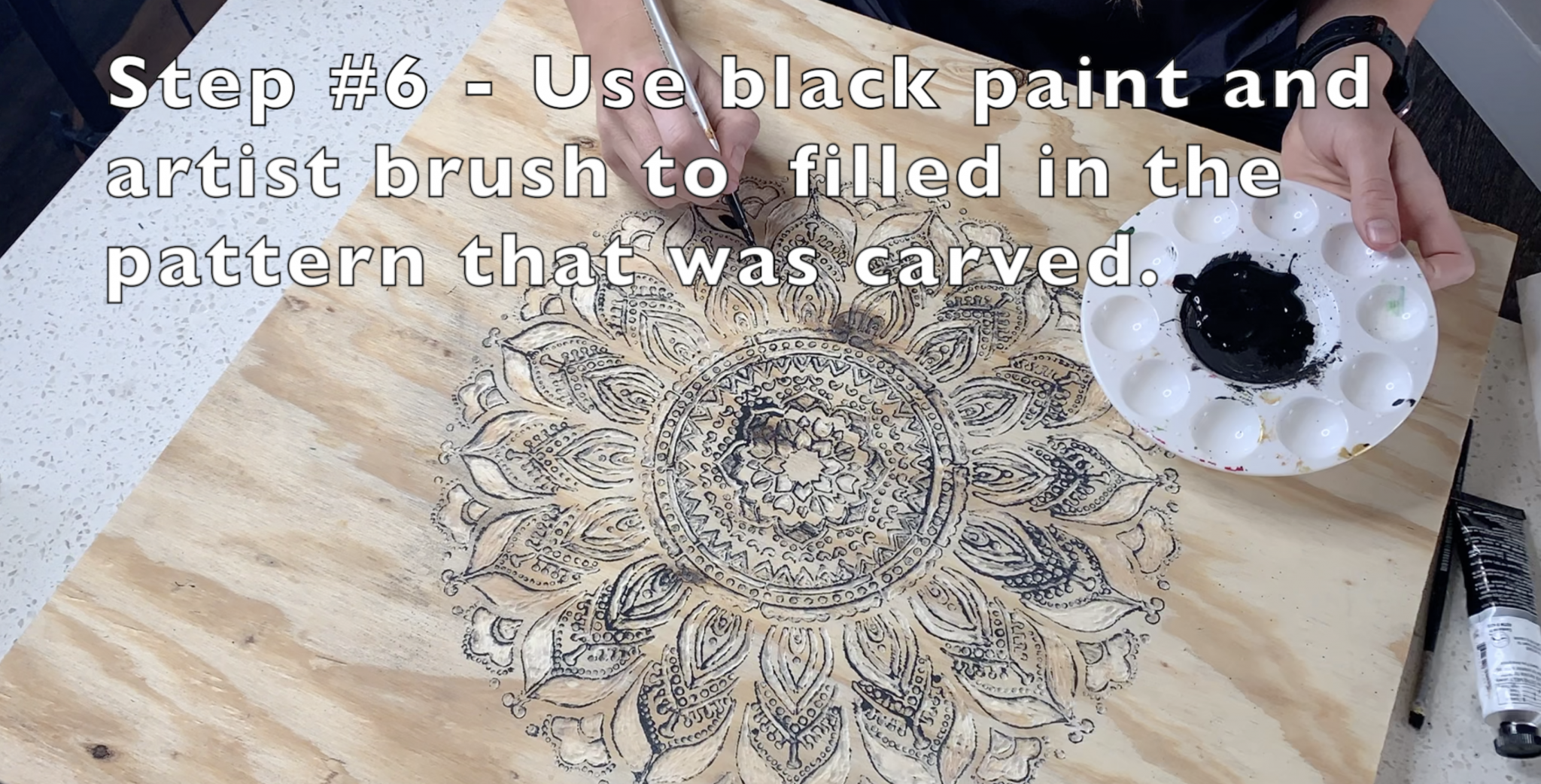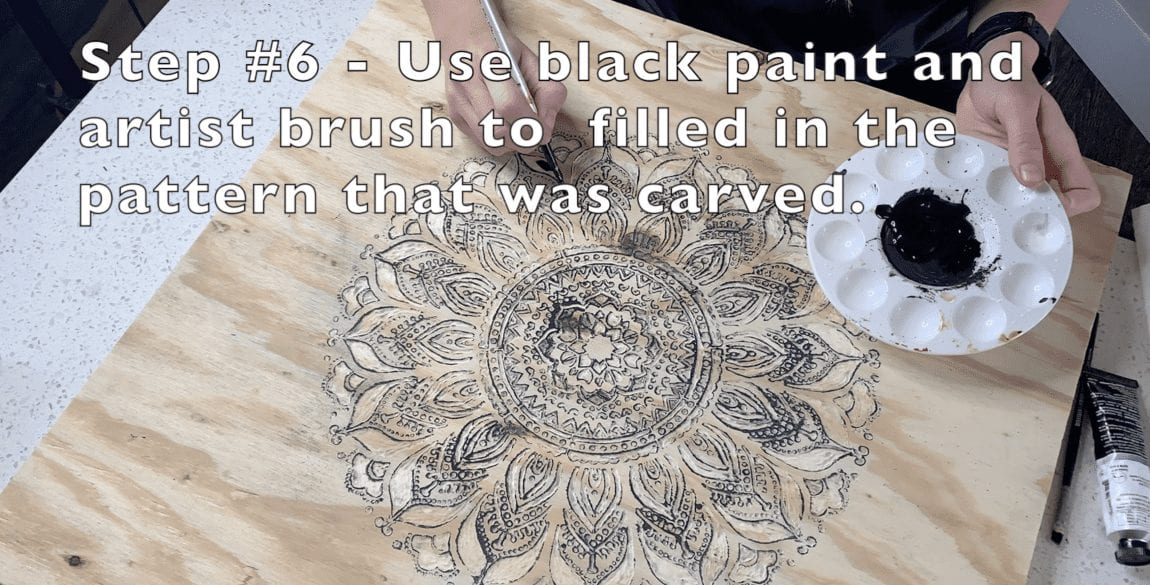 RELATED: Easy DIY Farmhouse Wreath
Step 7 –  Sand the whole mandala to remove excess paint
This step for this mandala for beginners makes the previous step less daunting. Sanding the plywood over the mandala removed any excess paint that spilled over the carved areas. Think of it as the "eraser" for this step.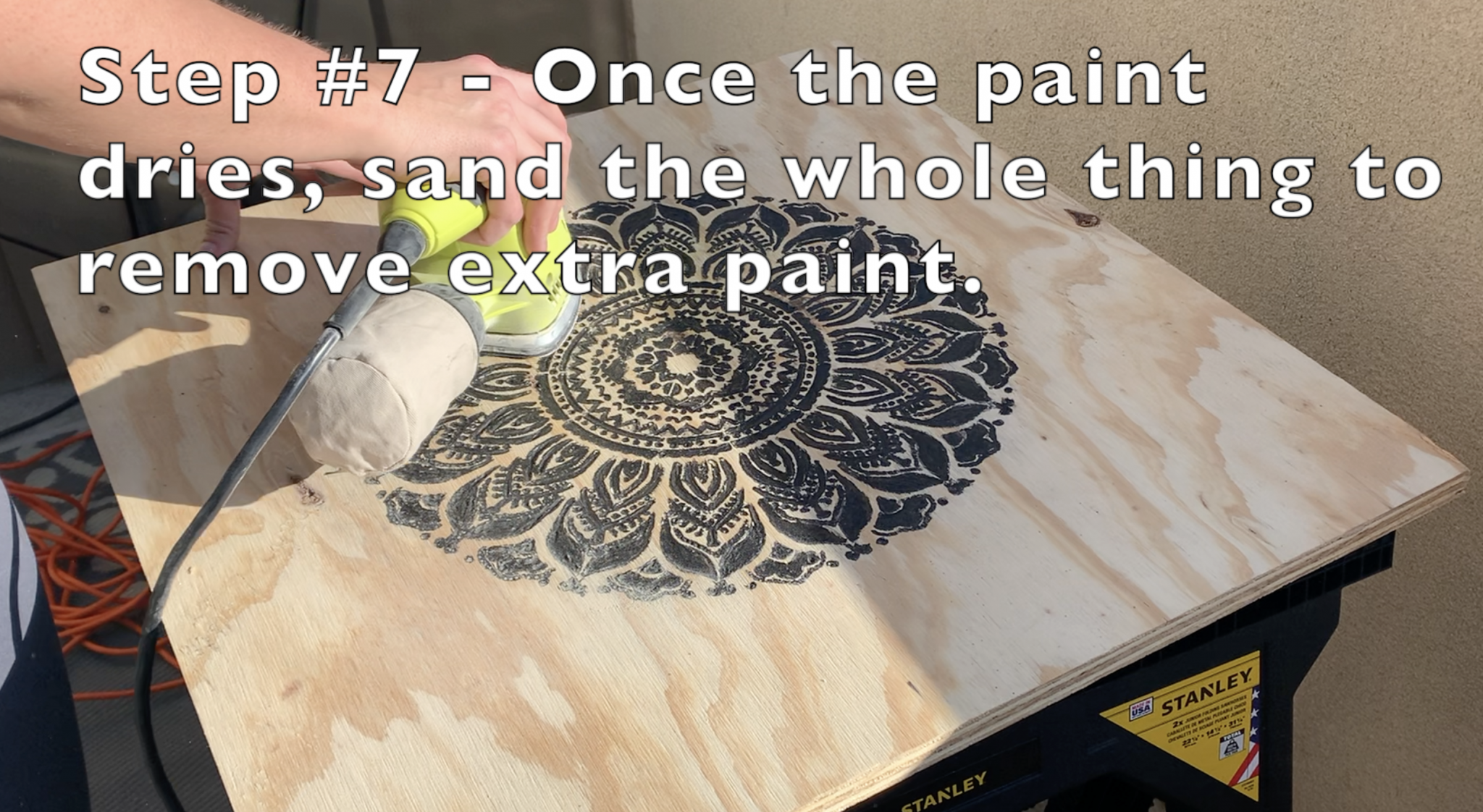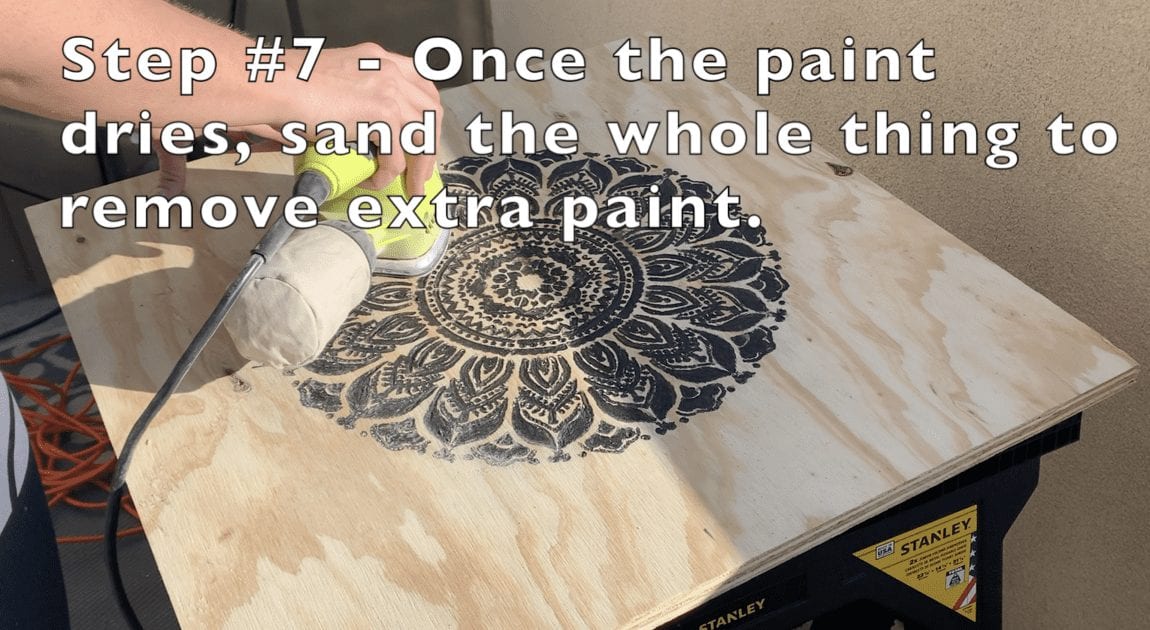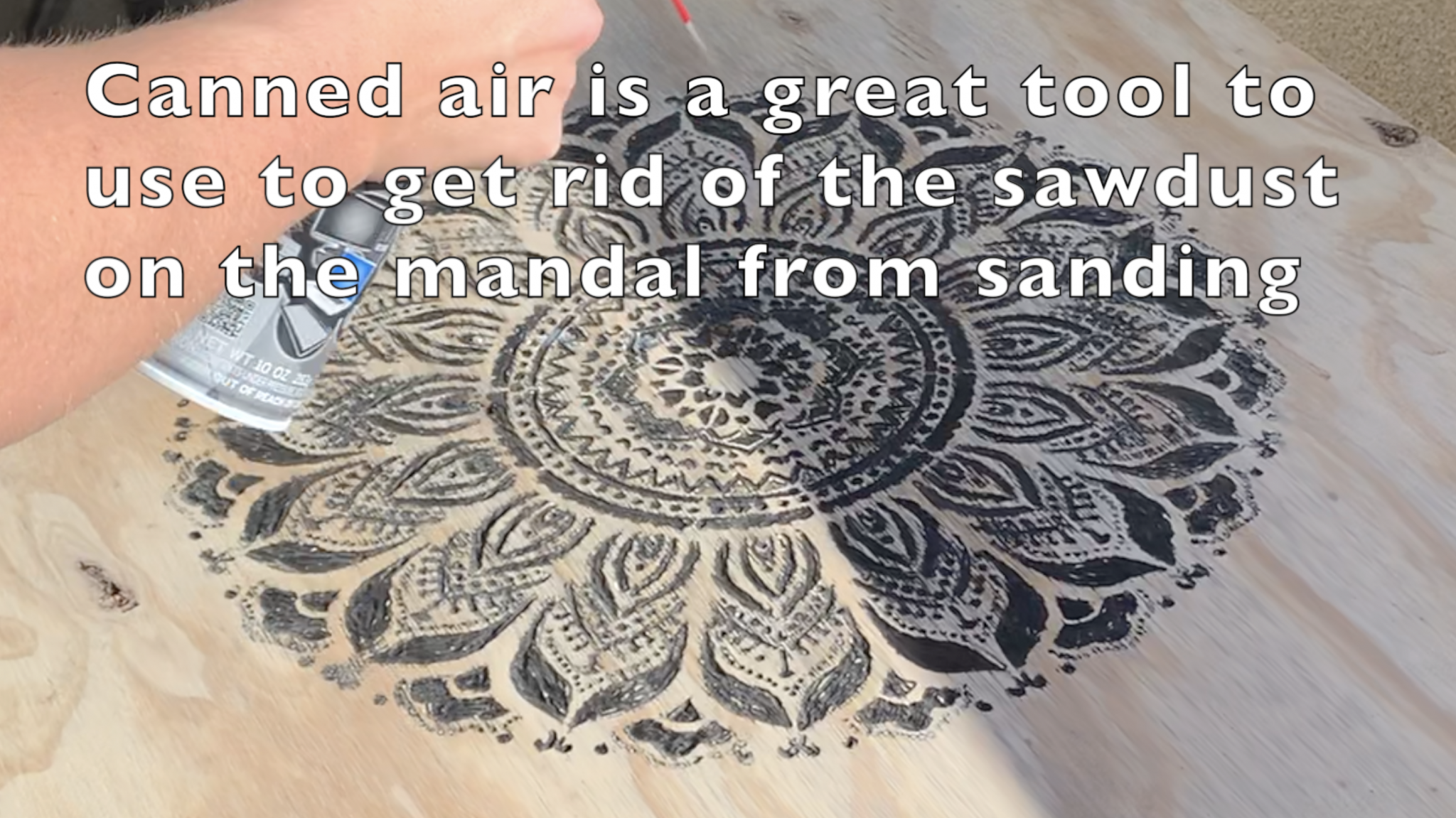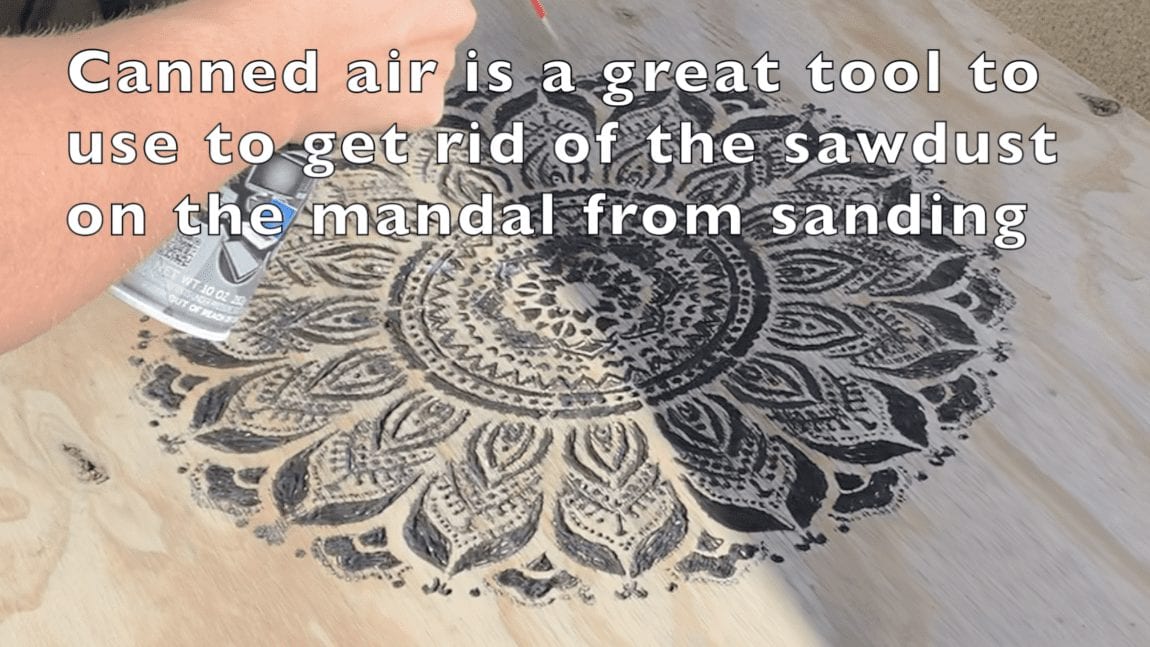 Step 8 –  Apply a couple of coats of wood stain to the plywood all over
The stain I chose was in the finish "American Chestnut." You can use any stain that would work for this project. 2 coats of stain were necessary for my project, but I could have added more to create a darker finish.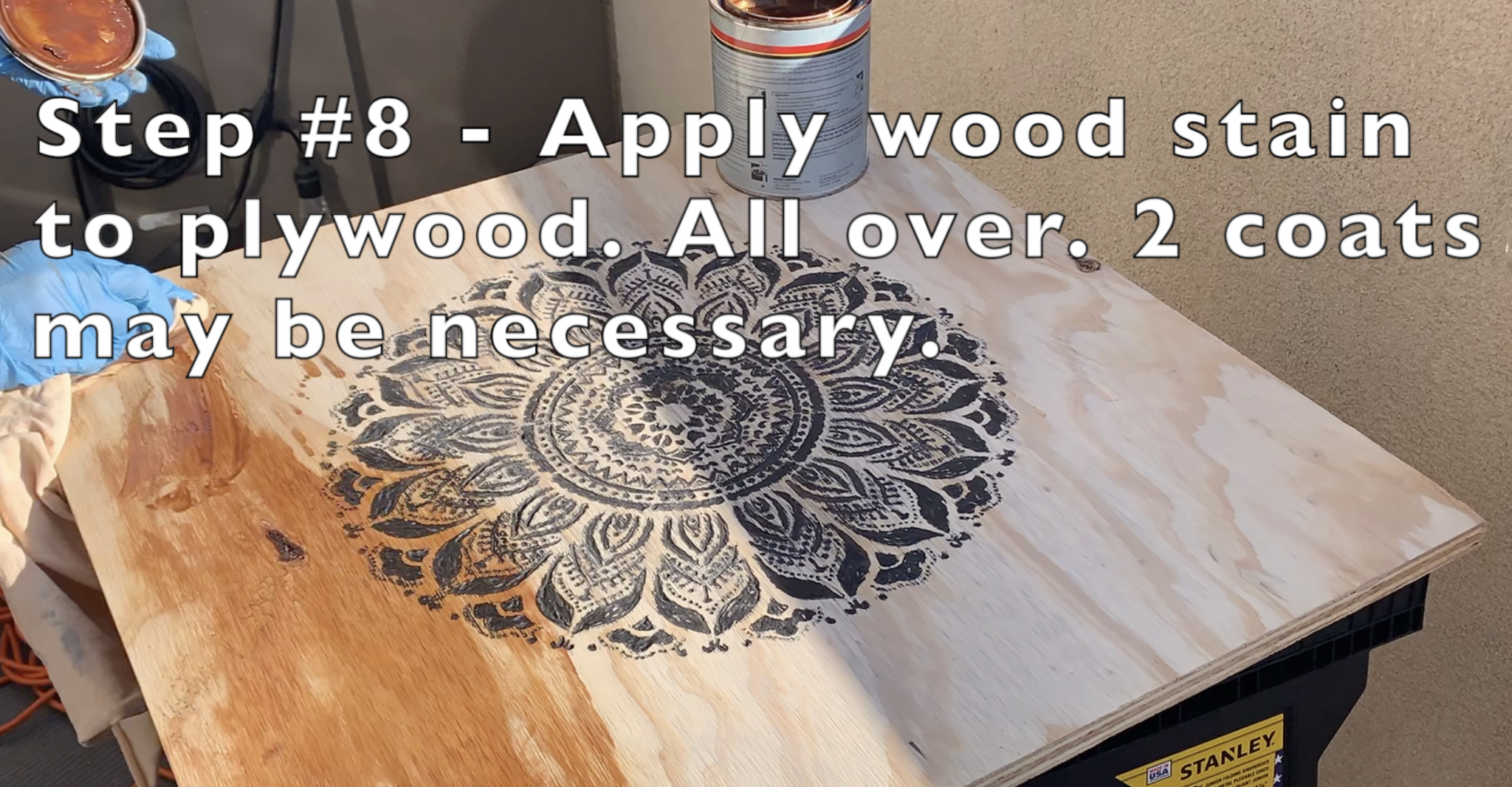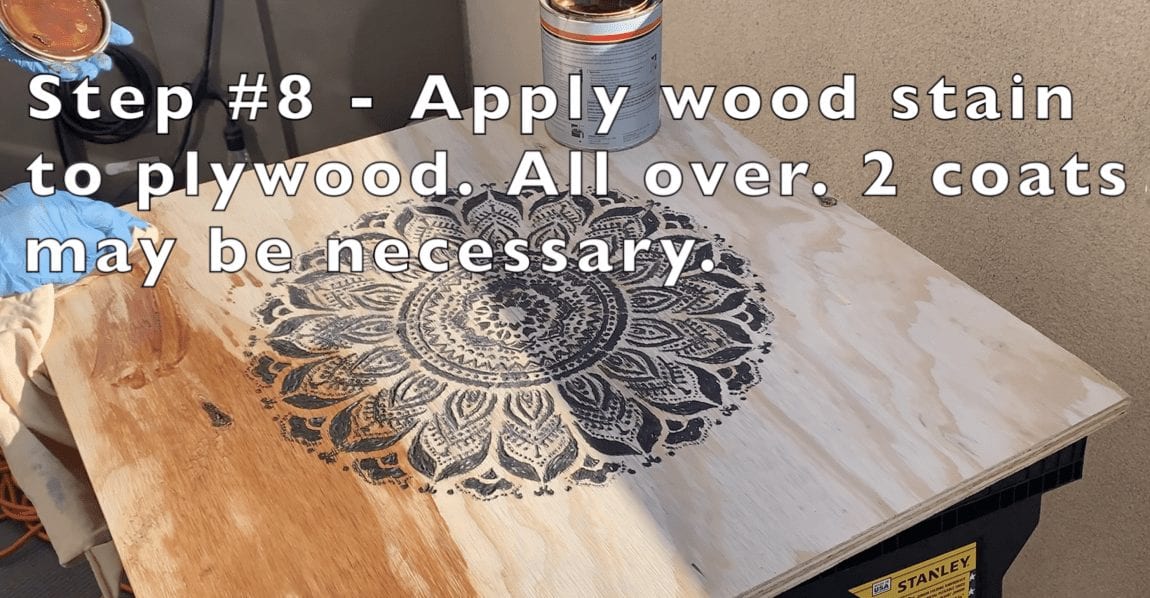 RELATED: My Denver 2020 Home Tour
Step 9 – Add metallic luster wax to brighten up the mandala
I loved using this wax to help brighten up the mandala from the center outward. It gave it an opulent & magical look. I used a cloth rag to apply the wax.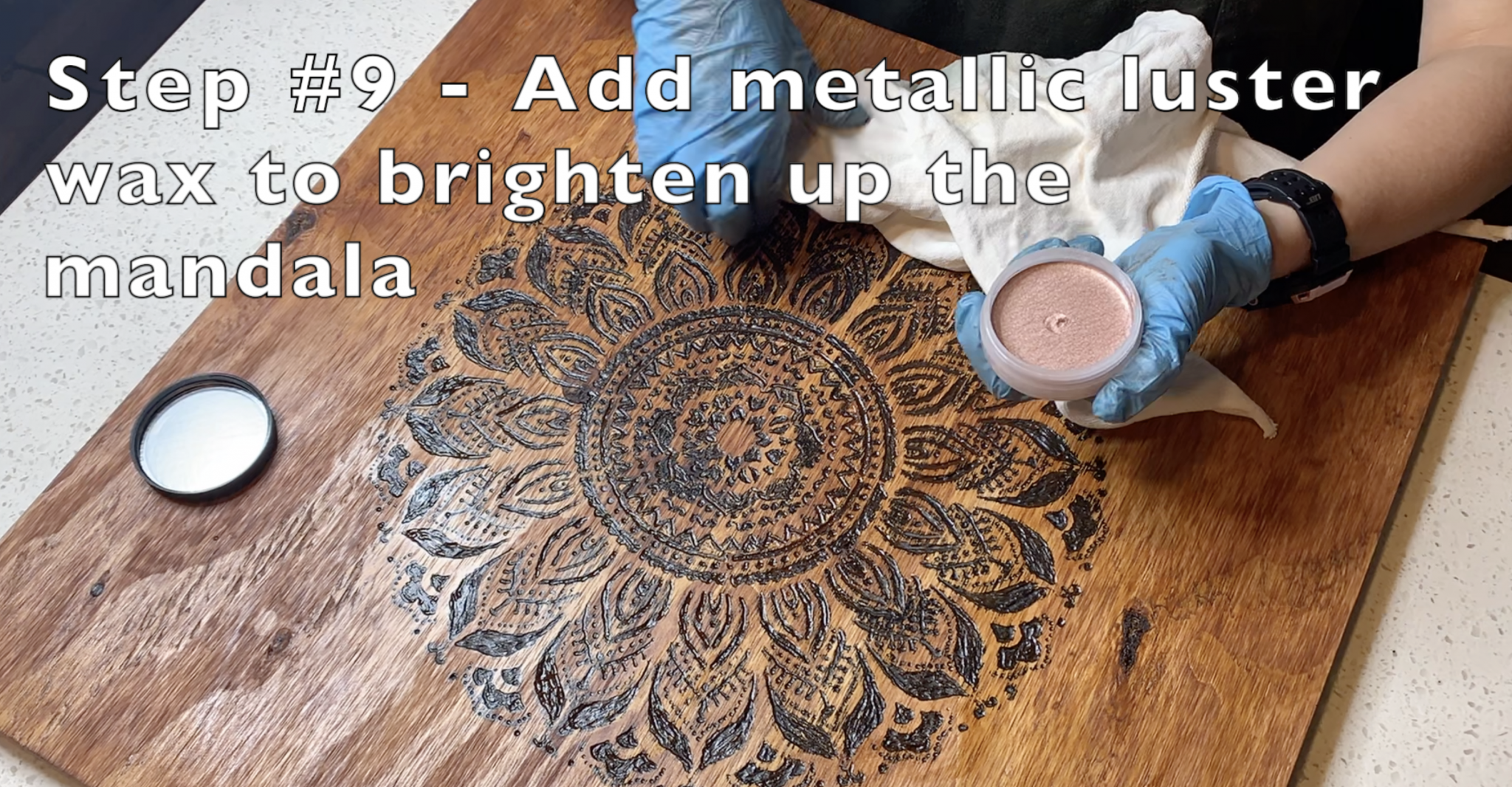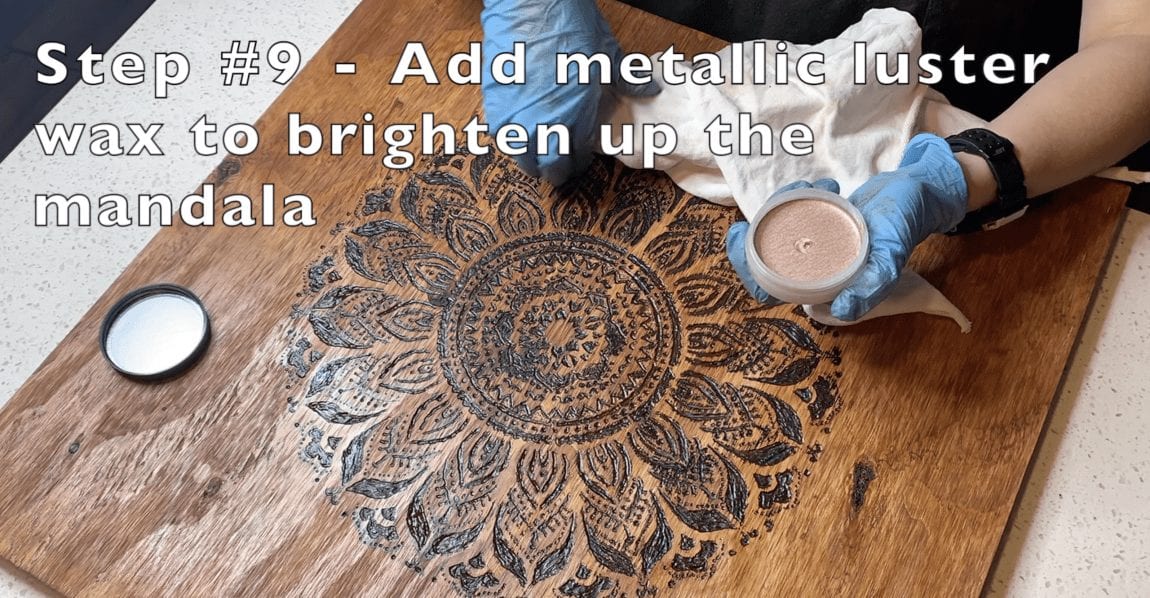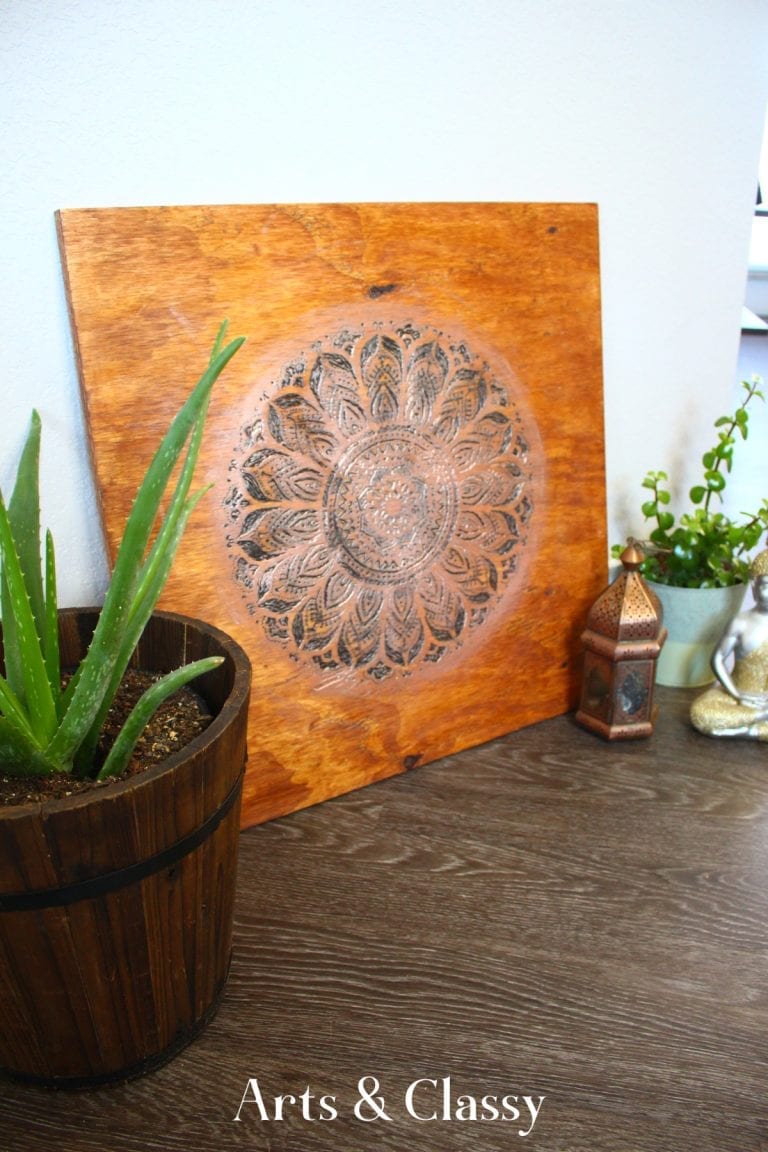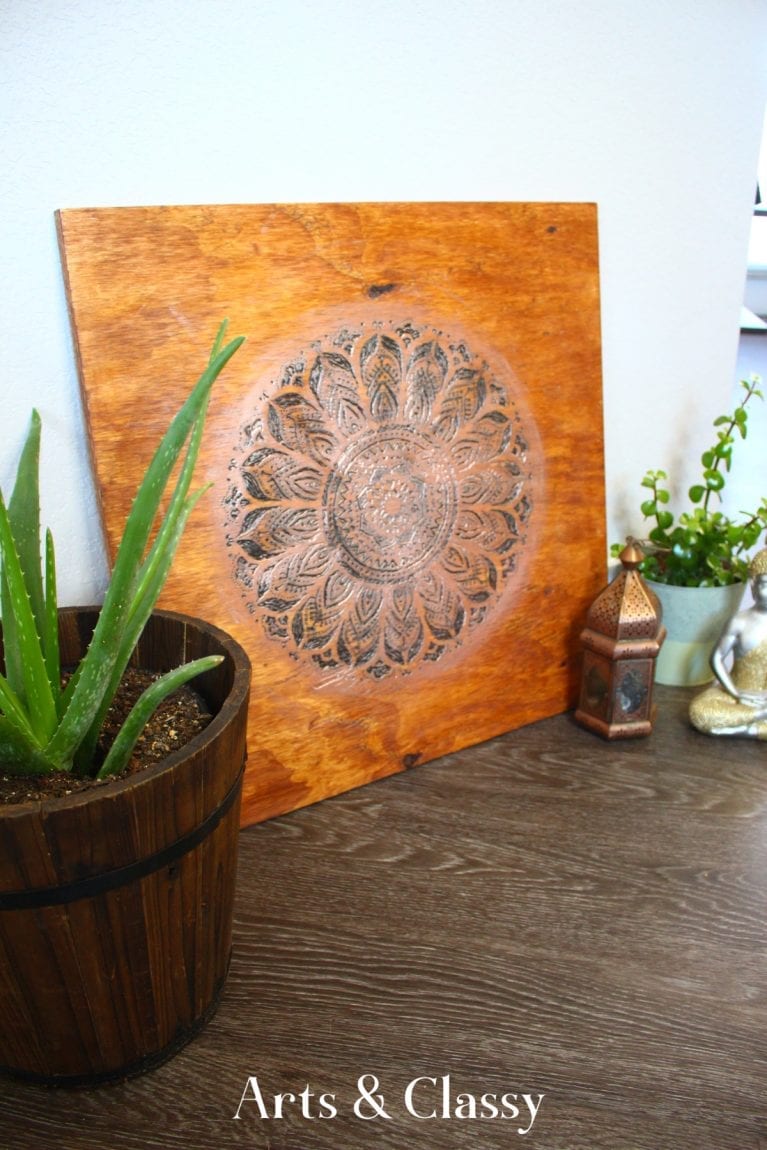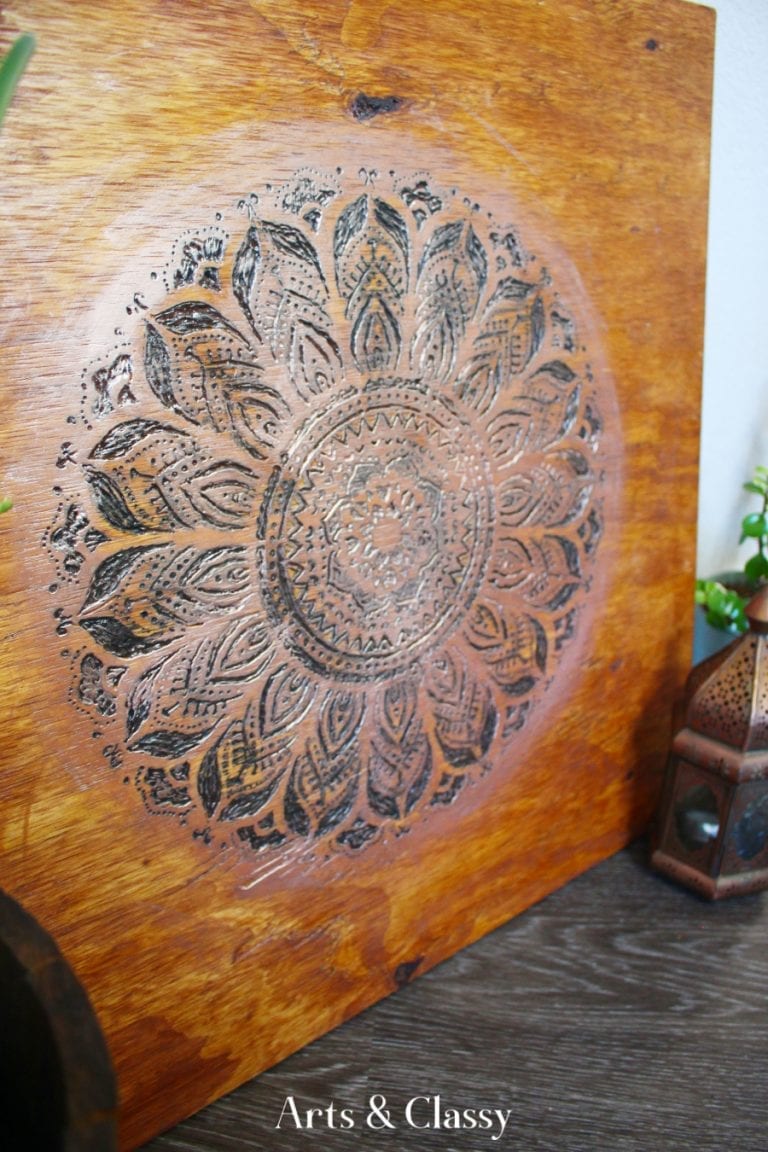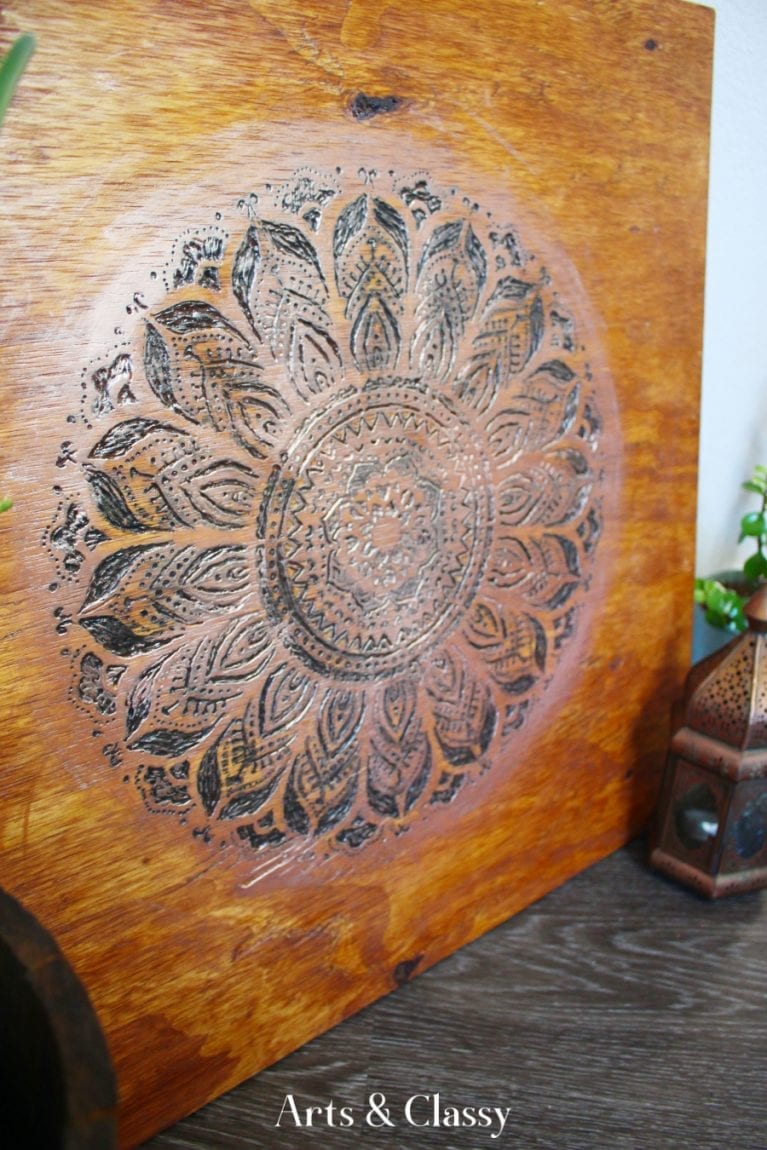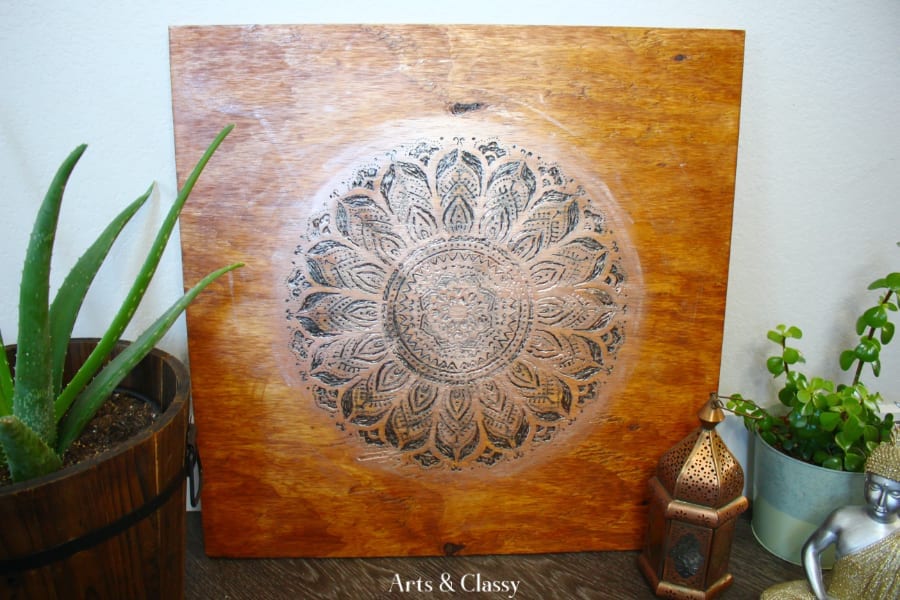 I love how this Mandala art turned out! The quality of the design far exceeded my expectations! Since mandalas are a part of spiritual practices and spiritual guidance, I will be adding this piece to a sacred space in my home for meditation. It will be the identifiable center point of this space in my home.
Even the process of making this mandala therapeutic process transmuting my creative energy at that moment into an effective form of art therapy.
What do you think? Would you try making this mandala for beginners? Let me know in the comments below. I hope this tutorial inspires you to try this project.