This shop has been compensated by Collective Bias, Inc. and its advertiser. All opinions are mine alone. #CompleteWithGlade #CollectiveBias
I am so happy that summer is finally here!! The days feel longer because of daylights savings time, and I am staying more inspired regularly! I still can't believe how many more DIY projects I have around the house.
I am in the process of redecorating my little apartment front patio, and I would love to try and create a quaint little outdoor sitting space. I went to the Home Depot blog for inspiration for this project.
Since that was my inspiration I decided I needed to create a cute little tray that could be used out on the patio for maybe coffee in the morning. I also decided to create a cute set of faux marble coasters to go with it.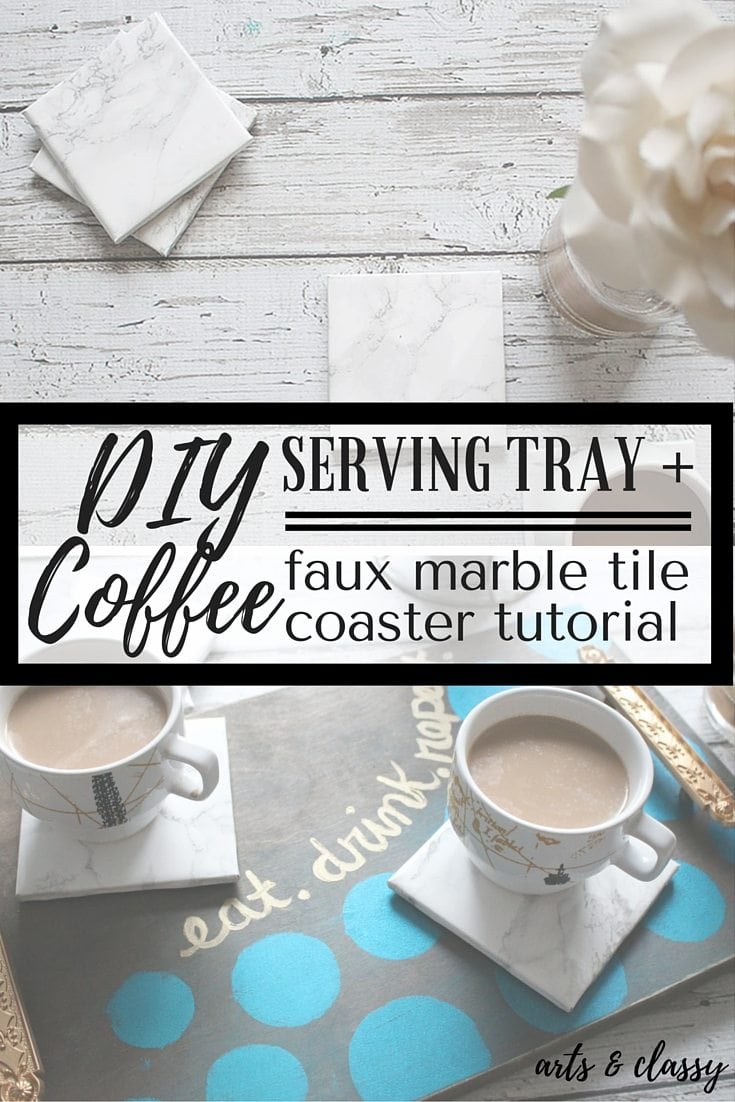 When I am at home working on my projects, I love to set a mood in my home that makes me feel happy and inspired. I love candles and all sorts of scents to use in my home to also mask the smell of having cats.
Wax melts are a newer area for me, but I am already in love with them! Glade® Wax Melts are available in a wide variety of your favorite Glade® scents and last up to 96 hours!!!
When there is a knock at the door… I never have to worry if my home is guest­ ready. Glade® Room Spray eliminates odor and freshens the air, making your home uniquely inviting for all.
I recently visited my local Home Depot to check out their Glade® collection. I found all of the Glade® products by the Garden Center in the store, it's very close to all the cleaning products.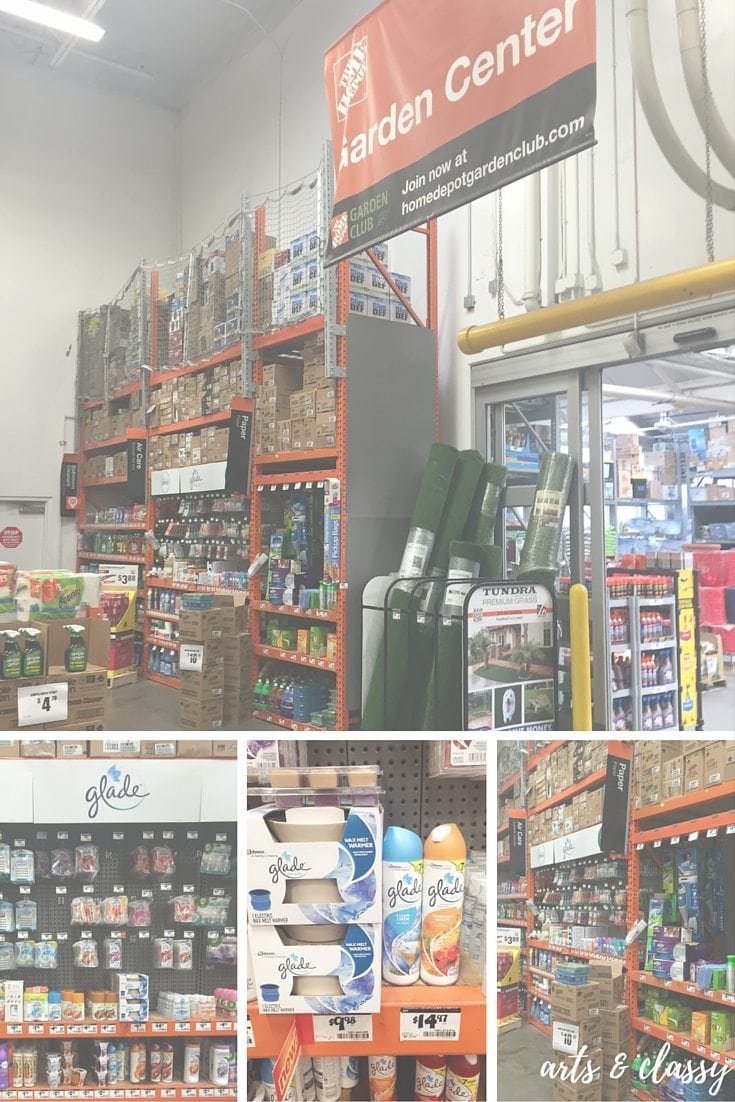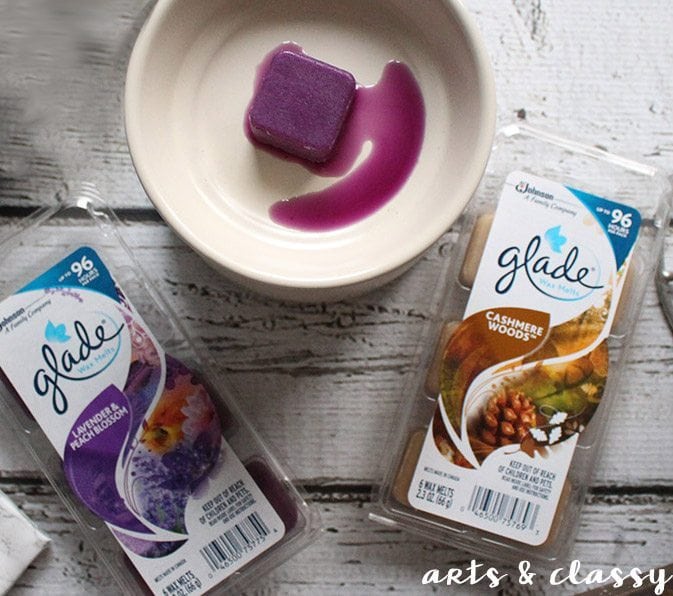 I picked up 3 of their scents in their wax melts and their room spray.
1. Glade® Clean Linen® – This is a classic scent of line­ dried laundry gets a modern twist of sunny citrus. I just love the smell of clean.
2. Glade® Lavender & Peach Blossom – The scent of relaxing lavender and energizing peach just might inspire you to stay mellow but motivated.
3. Glade® Cashmere Woods® – I am a lover of autumn. It is my favorite season. This scent captures the essence of a luxurious fall day. Mixed notes of citrus and jasmine and the oaky scents of amber and vanilla beans surround you in the comforts of the cozy season.
I decided to try these scents out to help set the mood for my workday of DIY-ing for this serving tray and coaster project.
First project, I completed my tile coaster faux marble DIY.
Supplies needed for this project:
– 4"x4" Ceramic tile squares
– Marble contact paper
– Scissors
– Black suede contact paper
– Felt circle with adhesive on back


That was a fun quick project and I love how they turned out. I warmed the Glade® Lavender & Peach Blossom Wax Melts when I worked on this project.
My next inspired project was to create a little coffee serving tray. I decided to use plywood for this project and some vintage art deco furniture drawer pulls to use as handles for the top of the tray.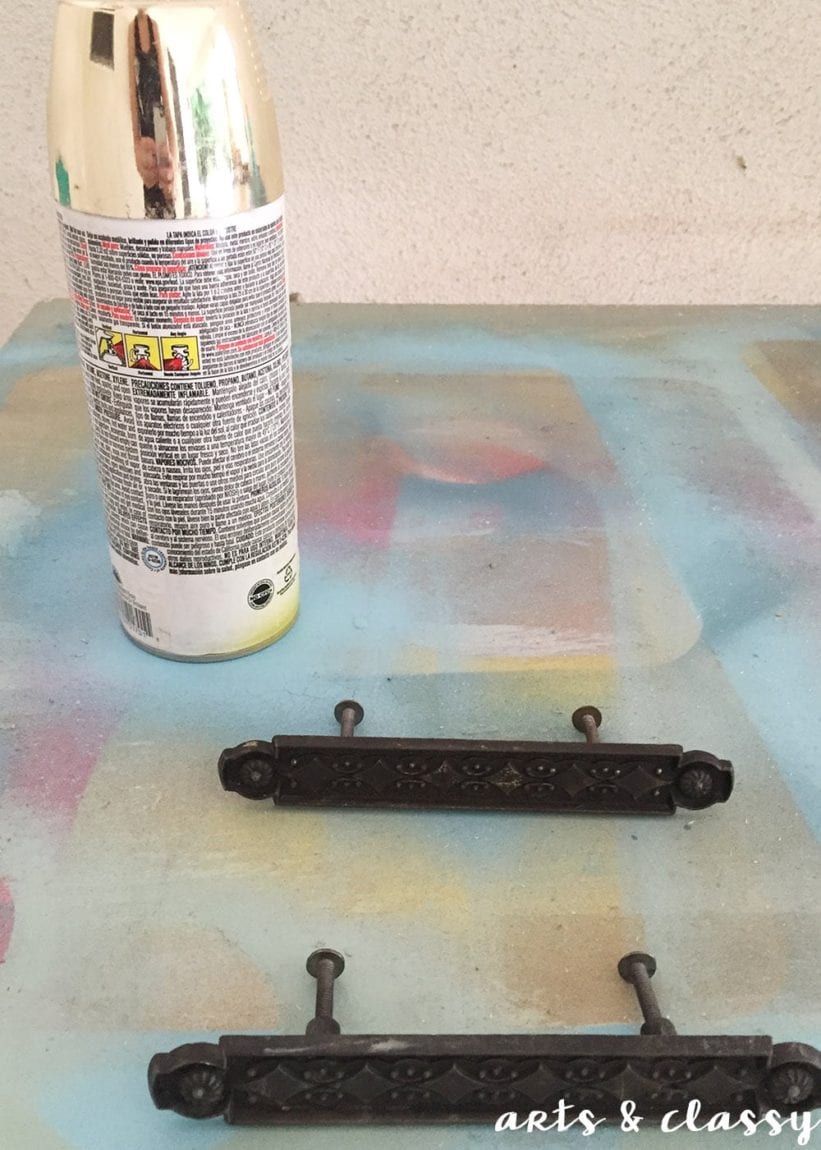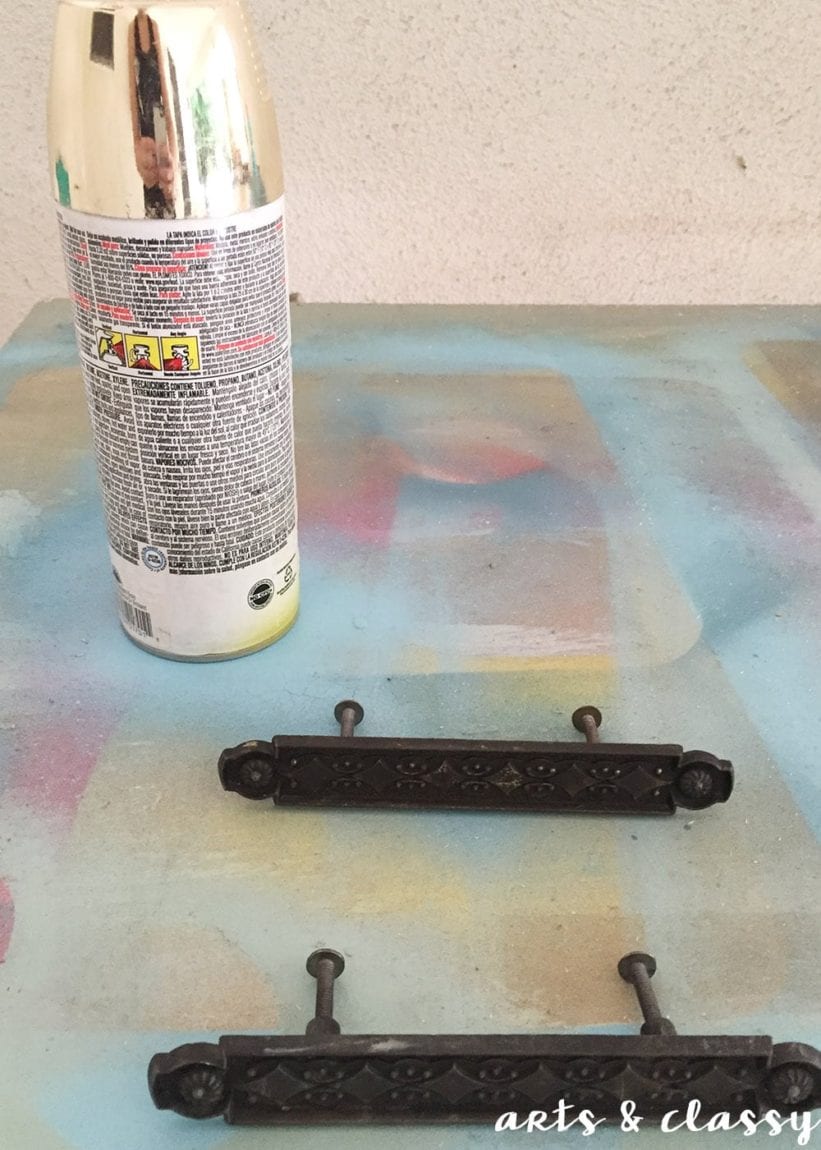 Supplies needed to make this tray:
– Plywood piece. I kept mine small at 18" x 12"
2 handles. I chose vintage furniture drawer pulls
– Spray paint – to paint the handles gold.
– Cordless drill
– Drill bits
– 4 Screws for furniture pulls
– Stencil creme – I used gold and a fun peacock green.
– Circle stencil
– Sponges
– Wood stain
– Sandpaper
– Paint brush
– Circular saw with wood blade
– Screwdriver
STEP 1
Set the mood for your space with Glade® products then go outdoors to spray paint your furniture pulls. You will love how the room smells when you walk back inside.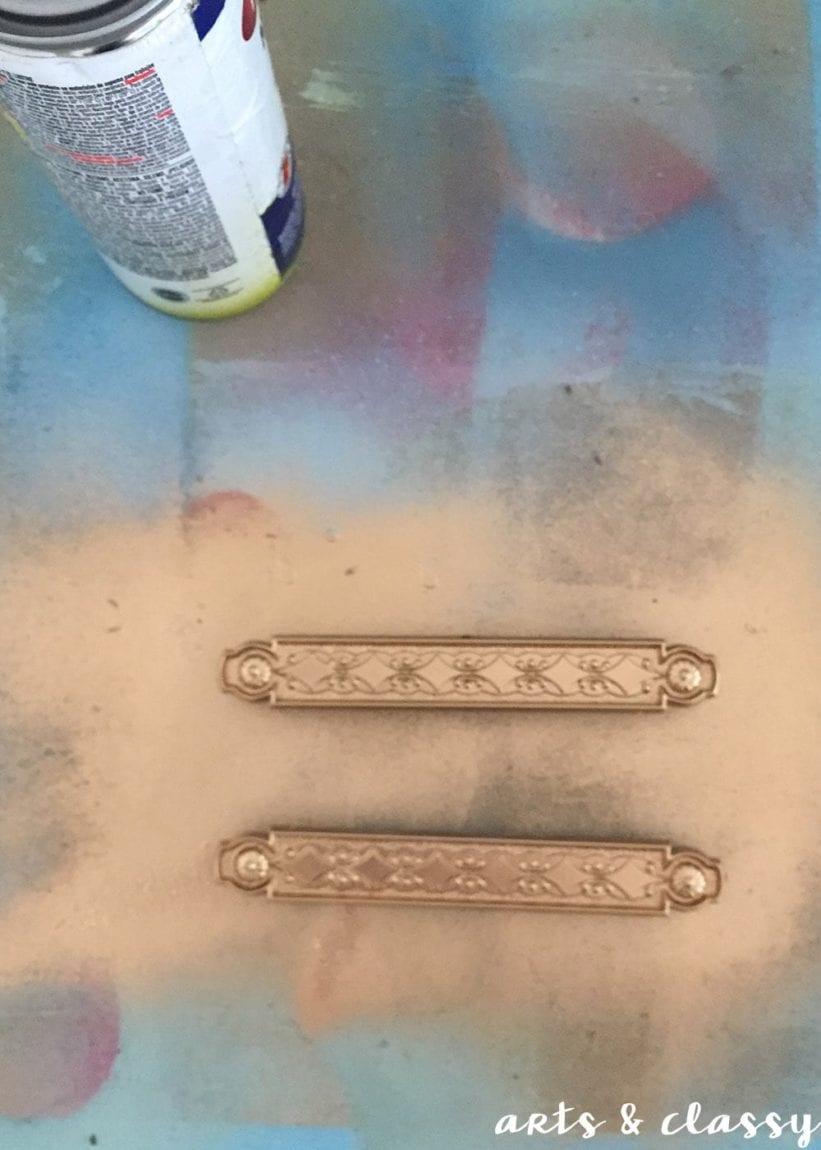 STEP 2
Cut your piece of plywood with a circular saw. You can also have this pre-cut at the hardware/lumber store.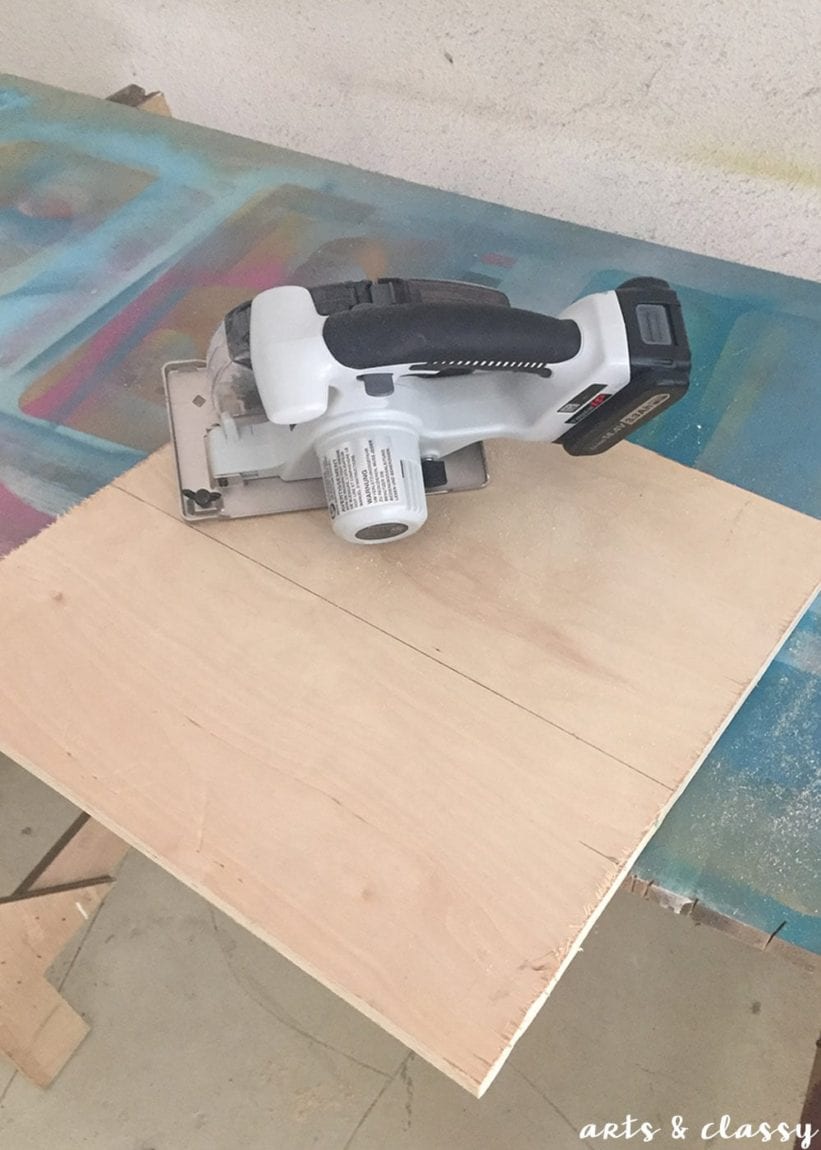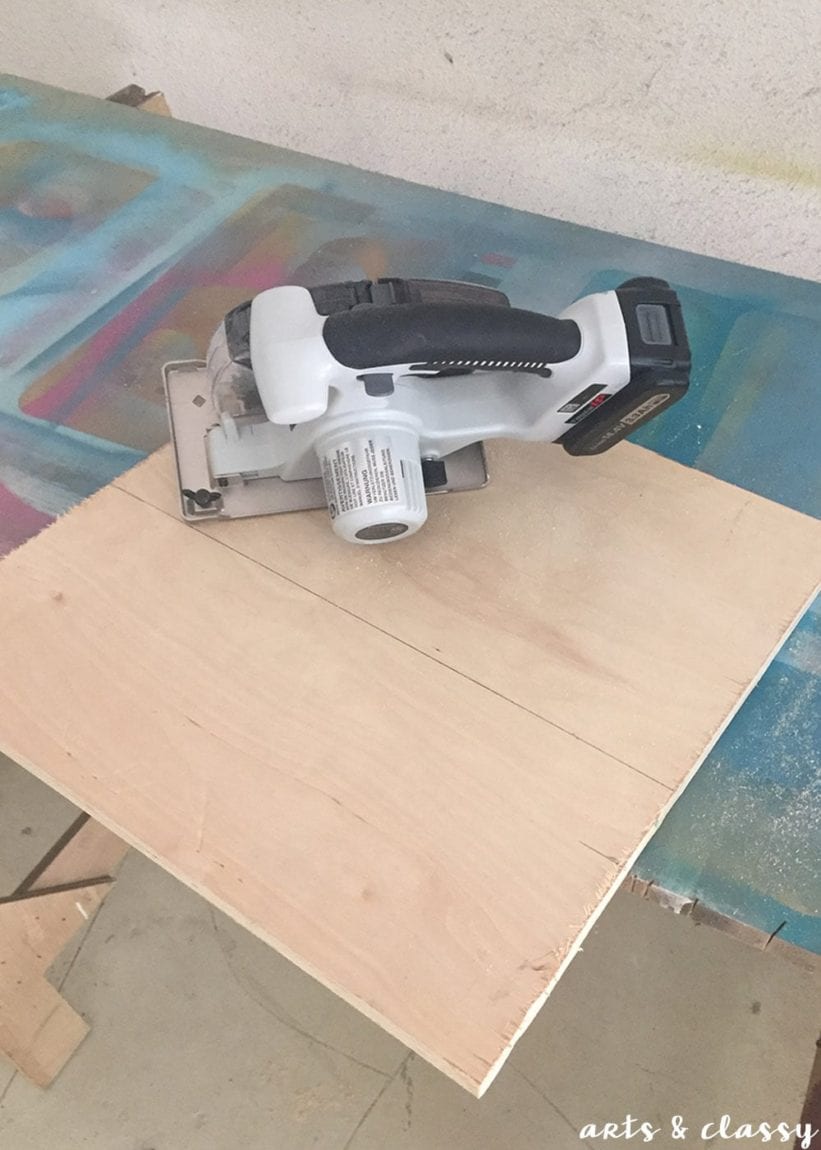 STEP 3
Stain wood with whatever stain you like. I chose a darker shade.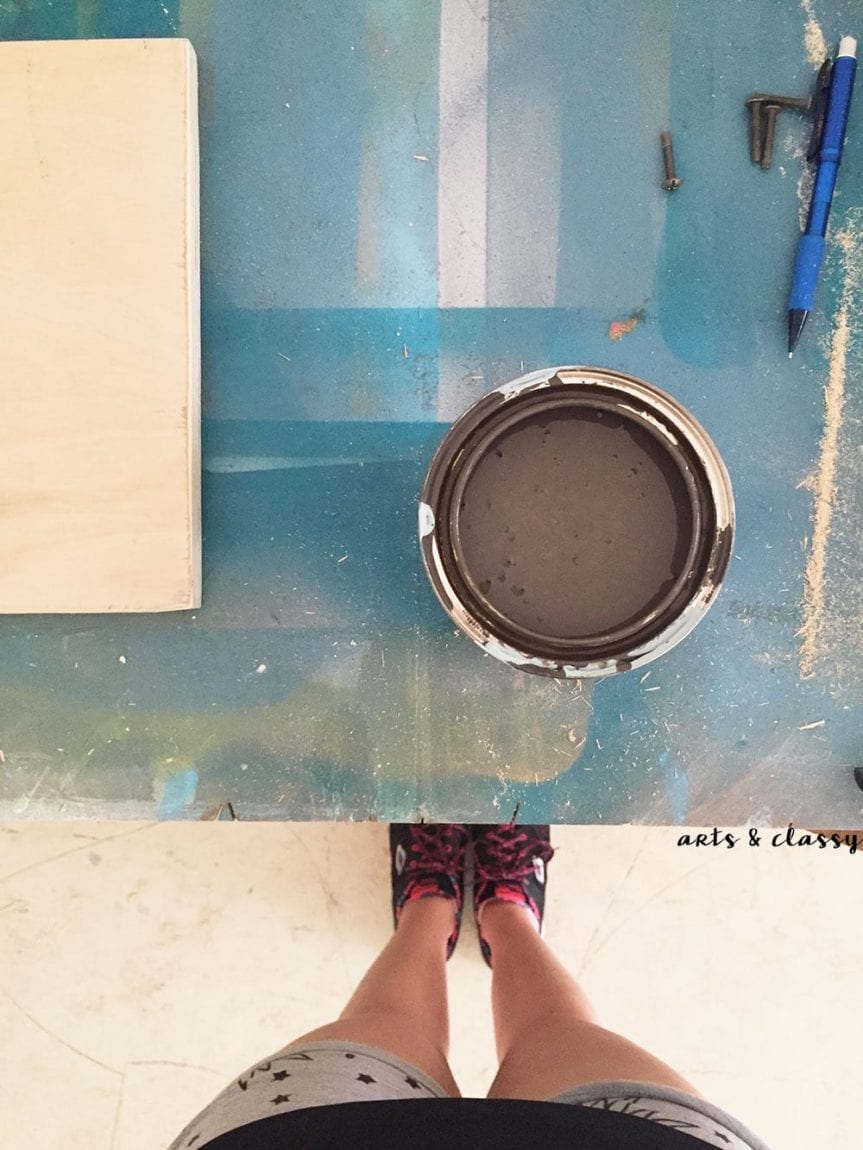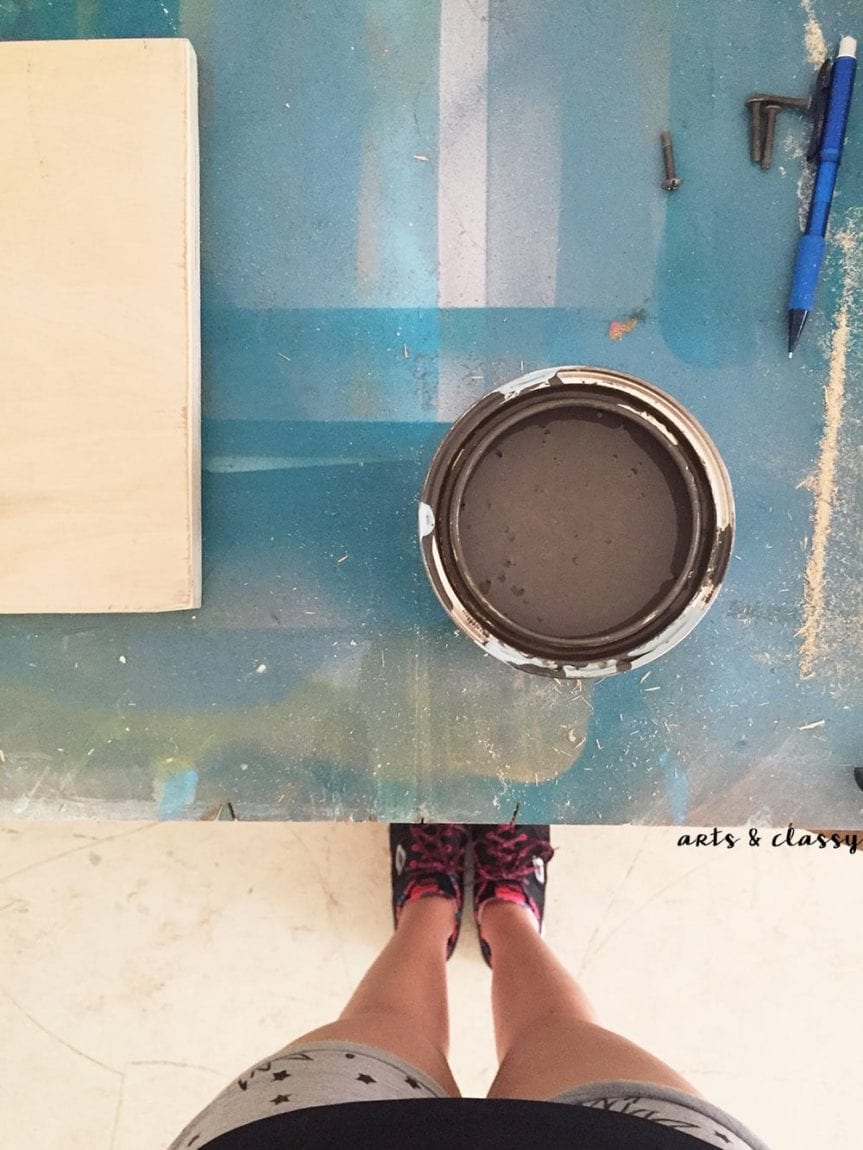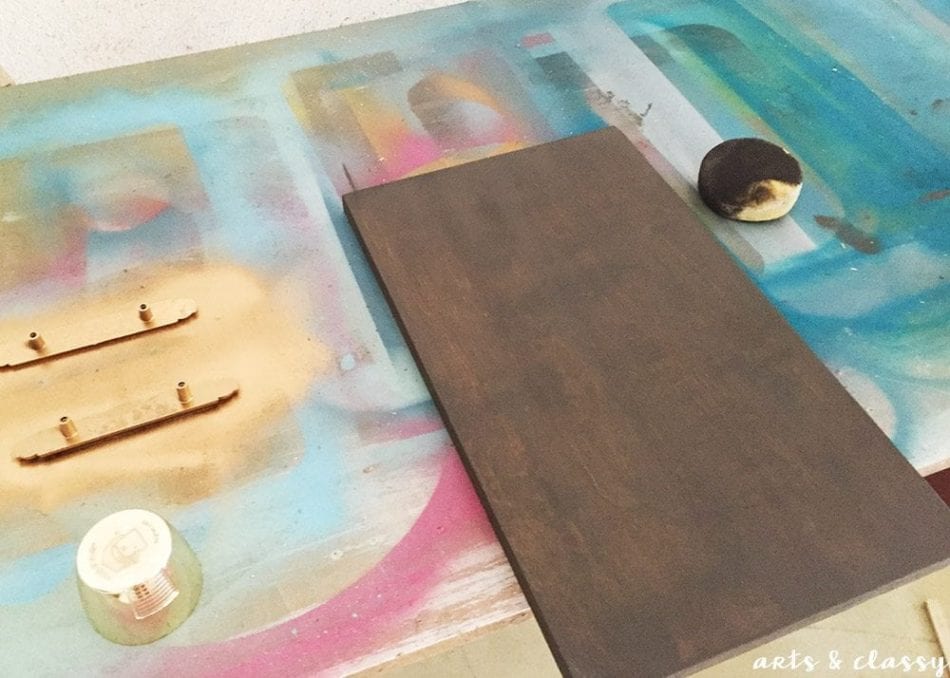 STEP 4
Take the circle stencil, stencil creme, and sponge. Create a polka dotted pattern.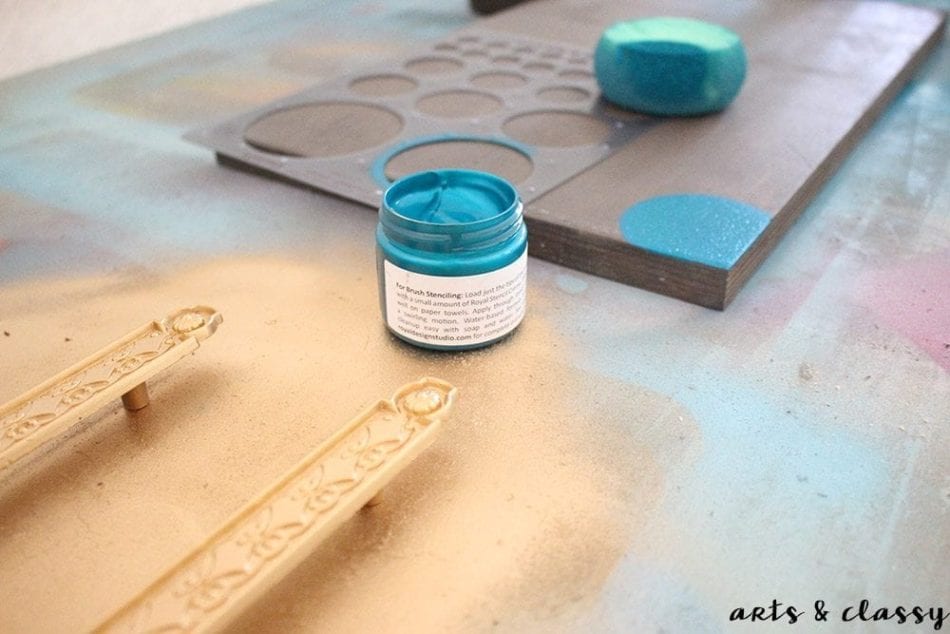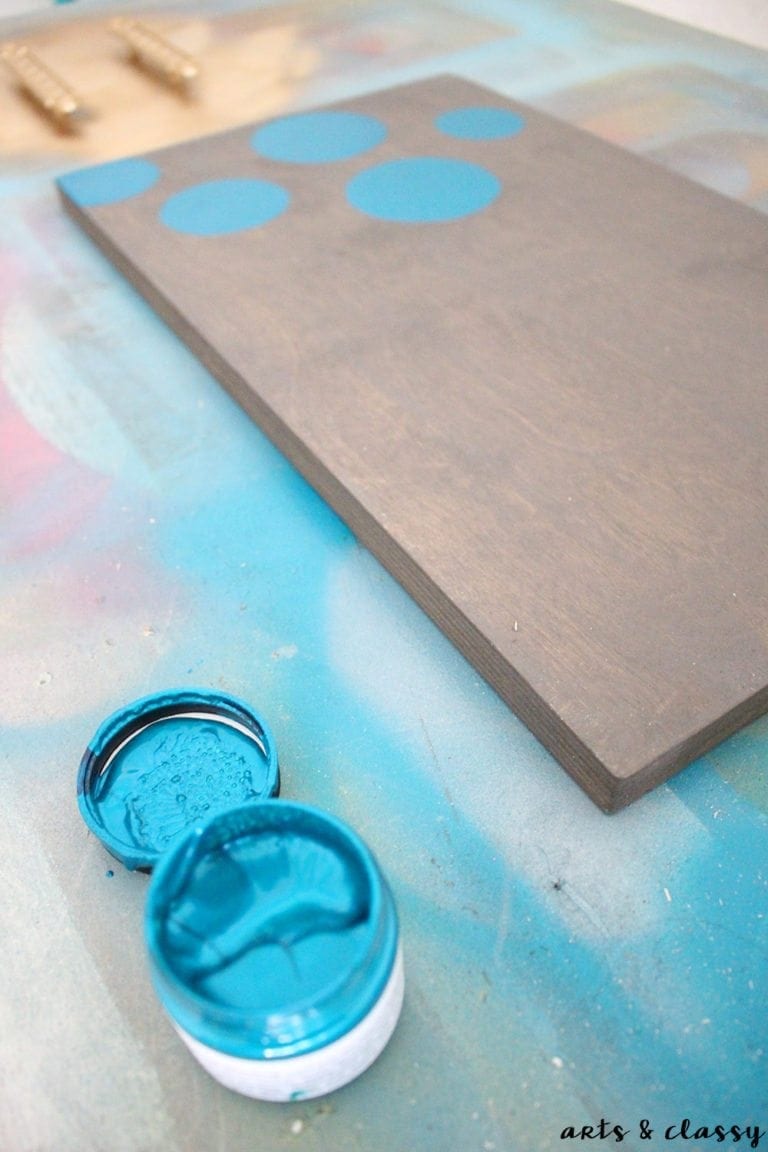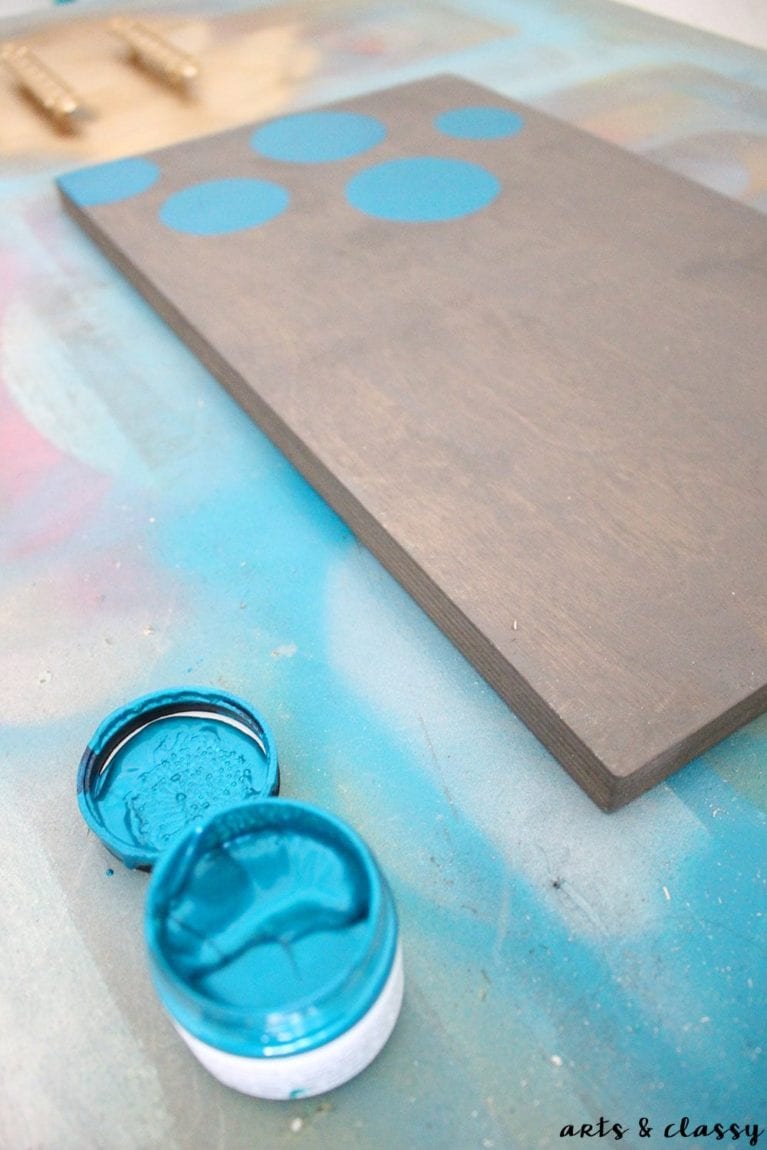 STEP 5
Measure out where the holes for the handles will go.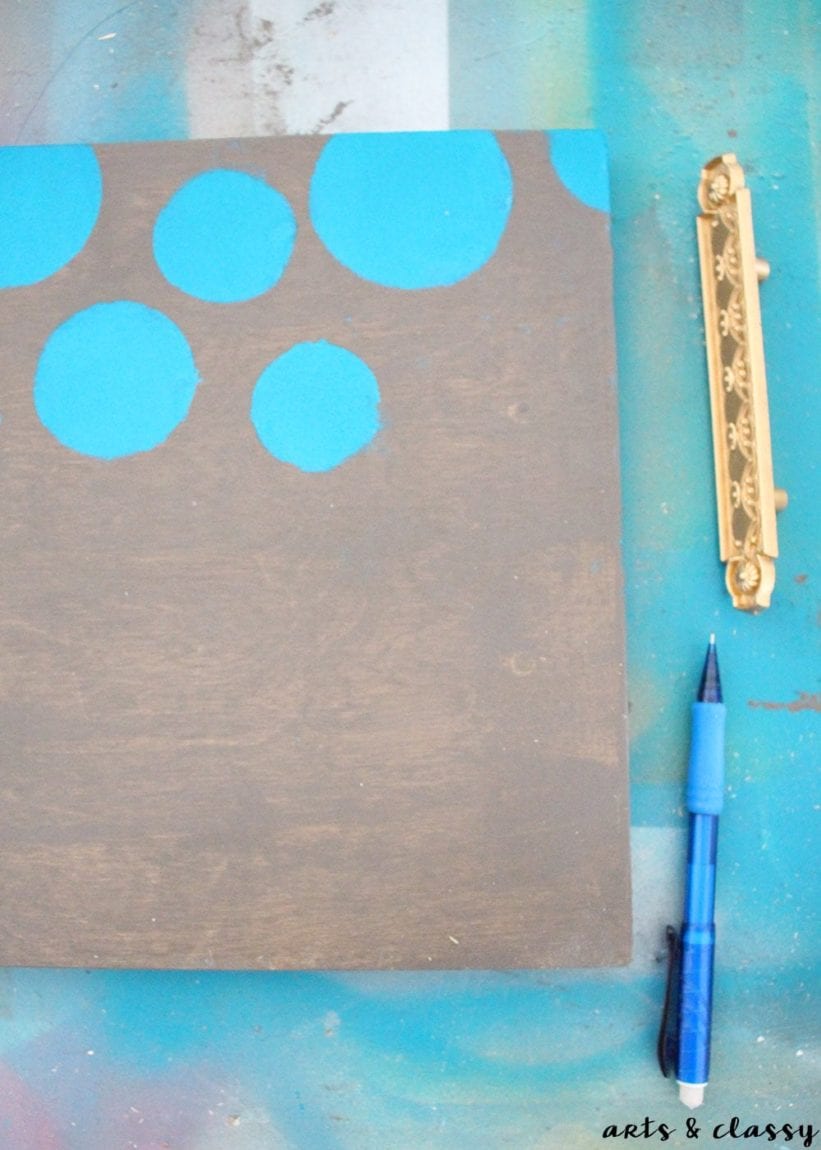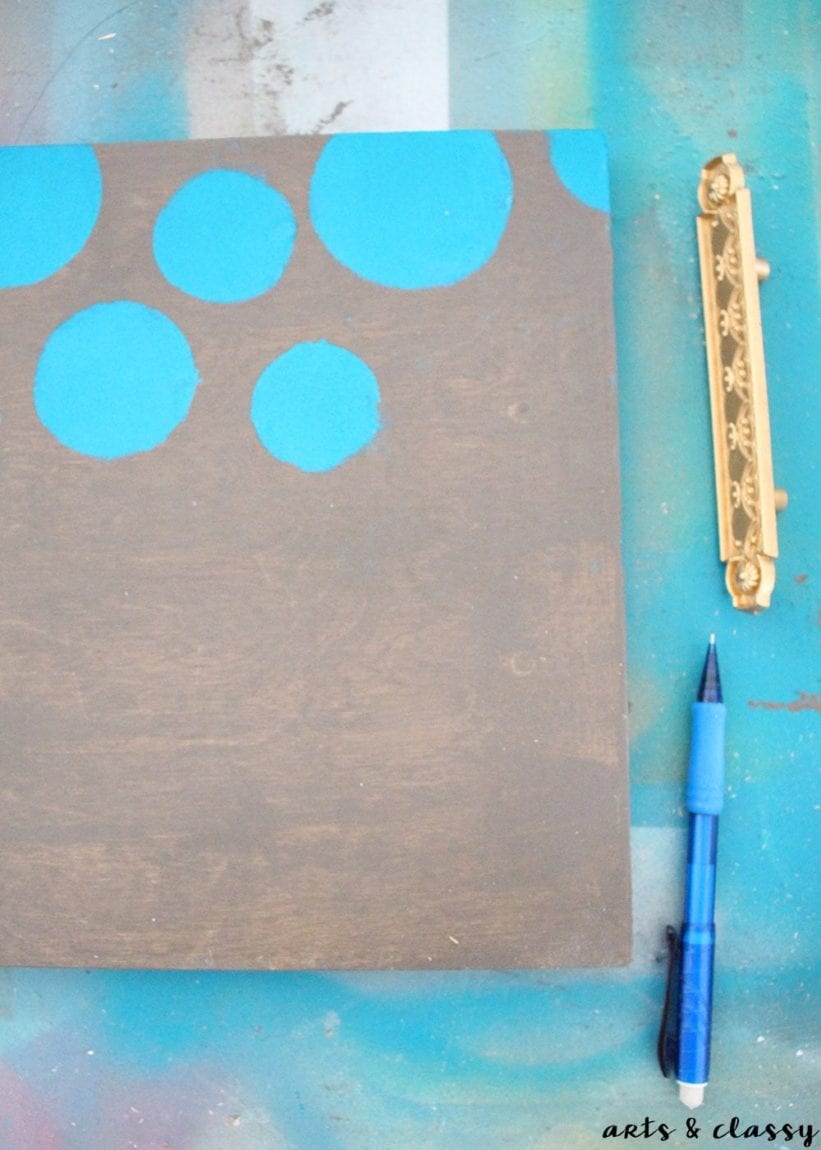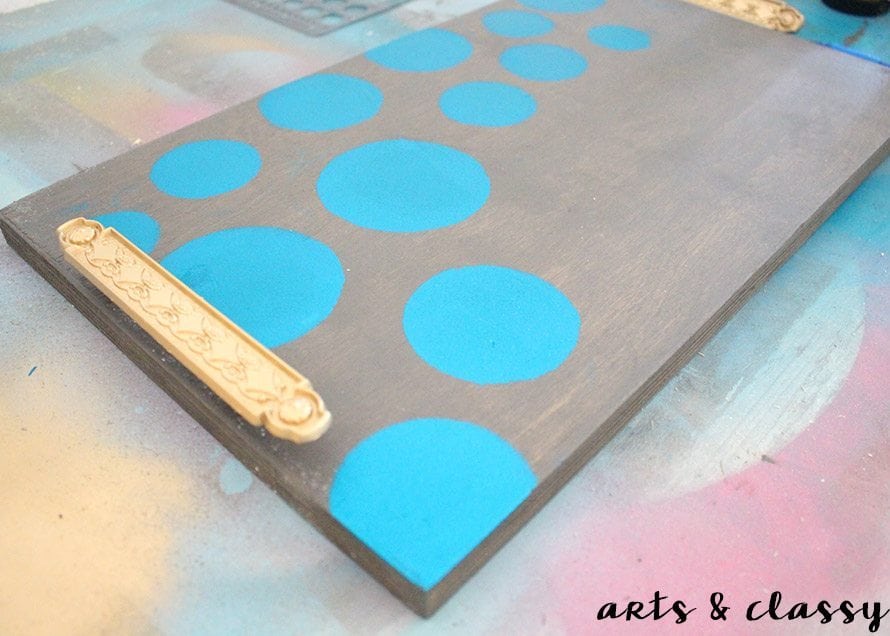 STEP 6
After assembling the handles on both sides of the tray, Use a paint brush with another color to write: Eat. Drink. Repeat. Let it dry. Take sandpaper and age the wood stain, edges, and the stencil job to give it a vintage look. Wipe down the tray and make sure all the surfaces are smooth.
Now I am enjoying this coffee tray in my home that is now #CompletewithGlade and smells amazing.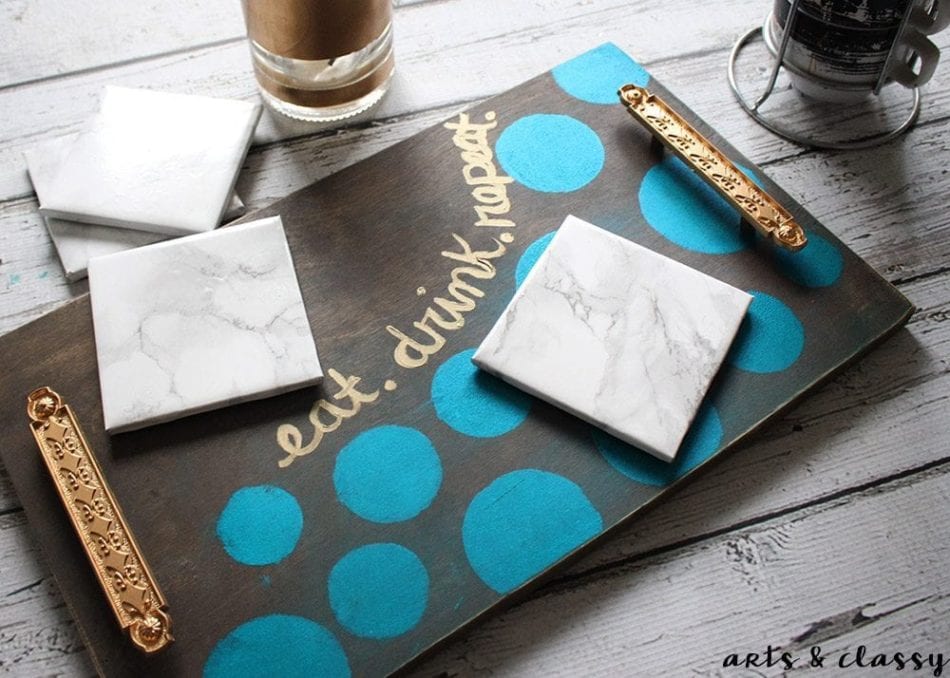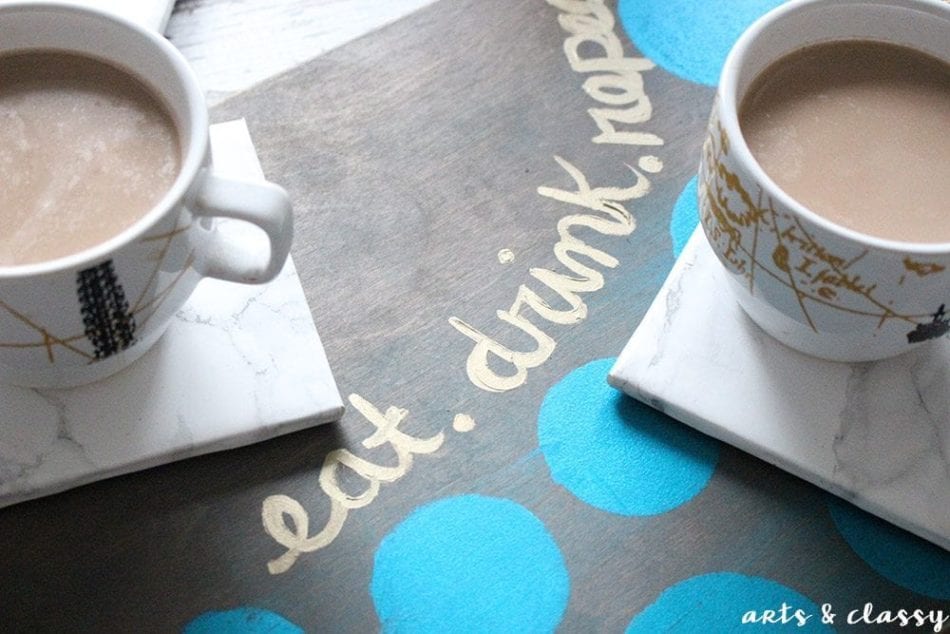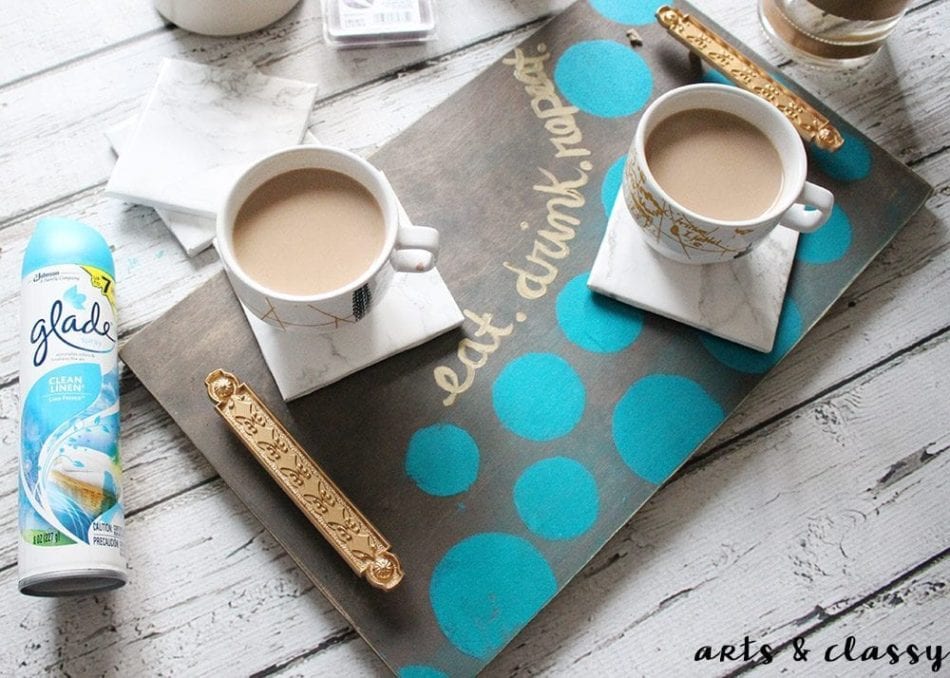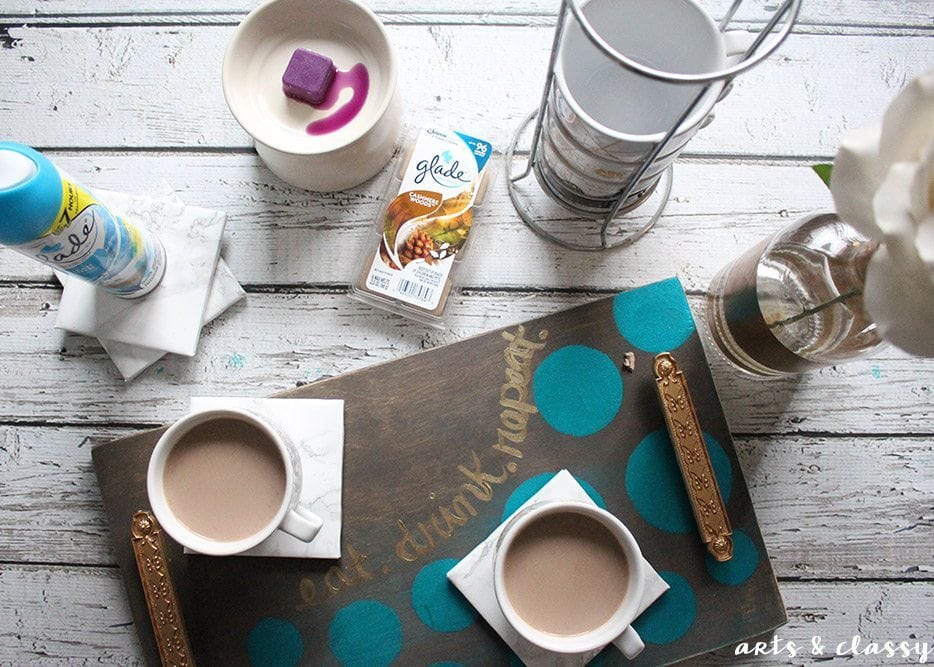 What did you think of these projects? What is your favorite Glade® scent? Let me know in the comments below.
Also, make sure to follow Glade® on social media!
Twitter: https://twitter.com/Glade
Facebook: https://www.facebook.com/Glade/
Instagram: https://www.instagram.com/glade/
Pinterest: https://www.pinterest.com/glade/
YouTube: https://www.youtube.com/user/glade