Discover How to Craft a Fabulous Lemon Wreath for Your Front Door – Inexpensively!
If you love lemon, this fun and easy activity is perfect for you. Use fake lemons to create a beautiful lemon wreath for the front door as decoration. Catch up with this fun and easy summer activity. A summer wreath is something I have never made before.
I have wreaths for all other seasons, so it seemed like the right time to create one. My inspiration was ignited by a local store in my area that is selling these lemon wreaths! I decided I would DIY my own front door wreath this time around!
How To Make A Lemon Wreath For Front Door
As much as I would have wanted to make this lemon door wreath with real lemons, it just wouldn't be realistic for hot North Carolina summers. So, faux lemons and faux greenery it is!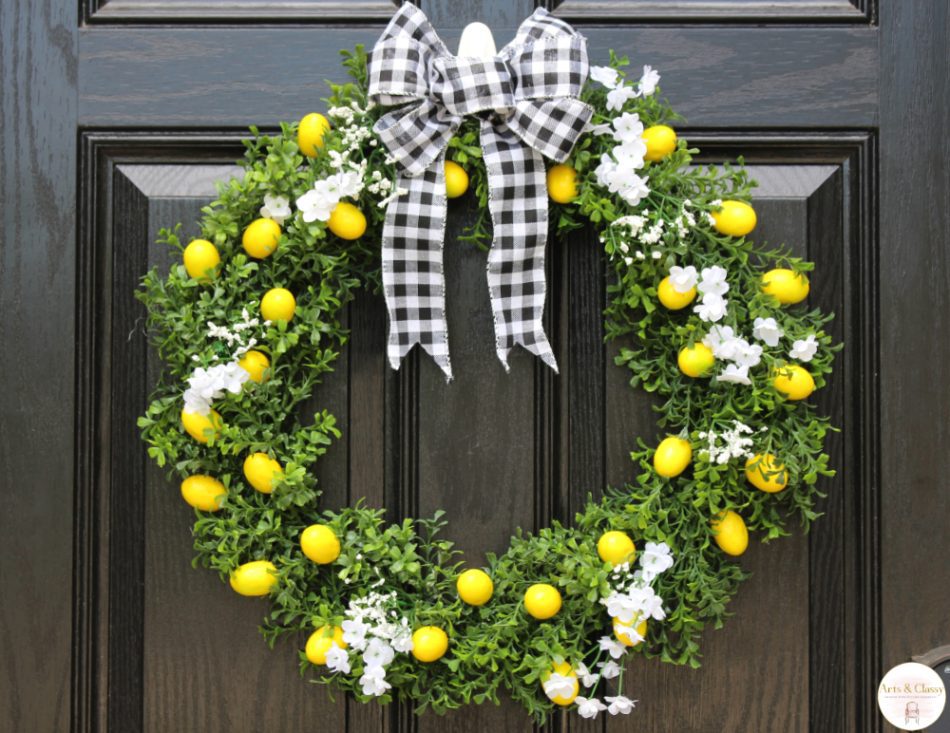 This post contains some affiliate links. I may earn a small commission if you make a purchase through one of these links. See more information in my disclosure policy.
What do you need to make a lemon wreath?
What You Do
Not only was I able to record a video tutorial of this home decor project, I want to make sure to share a step-by-step breakdown for those of you that prefer a written breakdown instead.
Step 1 – Cut Down Boxwood Garland
I used my floral scissors to cut down my garland into smaller pieces.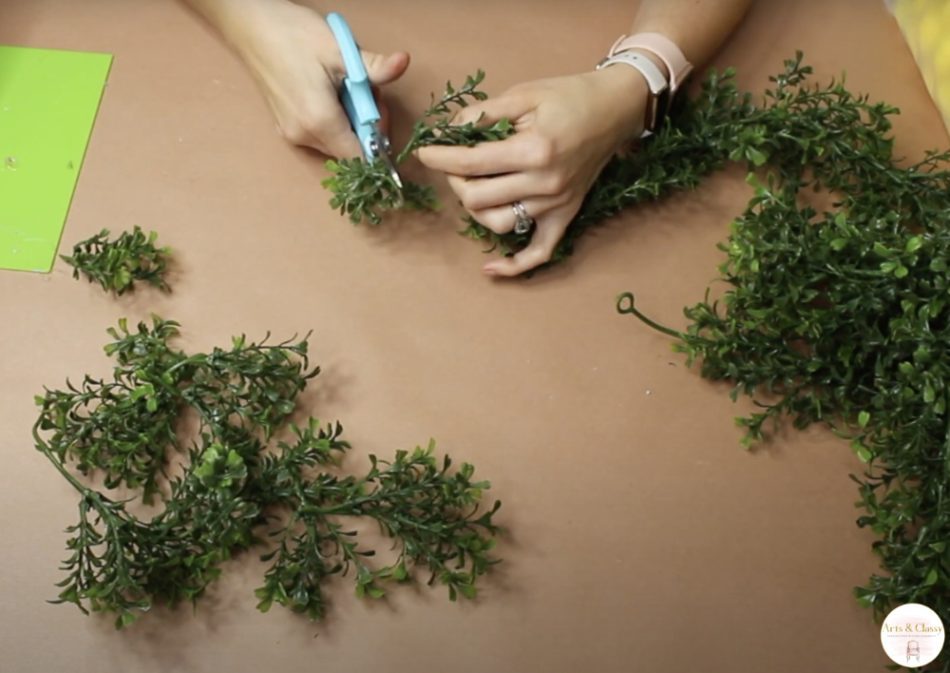 Step 2 – Attach Boxwood Stems to Wire Wreath Frame
I used my floral wire to attach these stems to the wreath frame.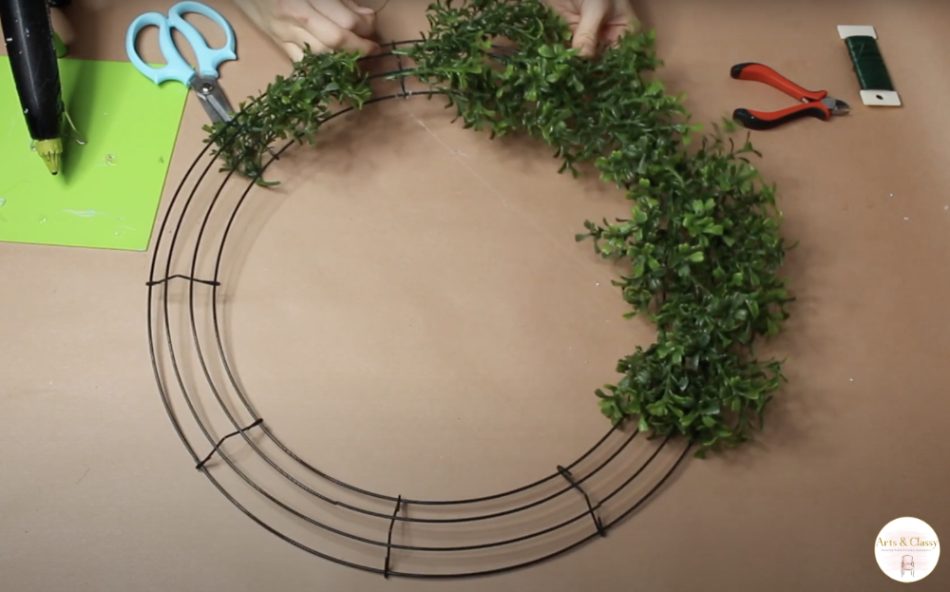 Step 3 – Add White Flowers Sprigs
I always find flowers when I go to the dollar store, so I have developed quite the collection to choose from. For this part, I used my hot glue gun to apply these flower sprigs to the array of boxwood.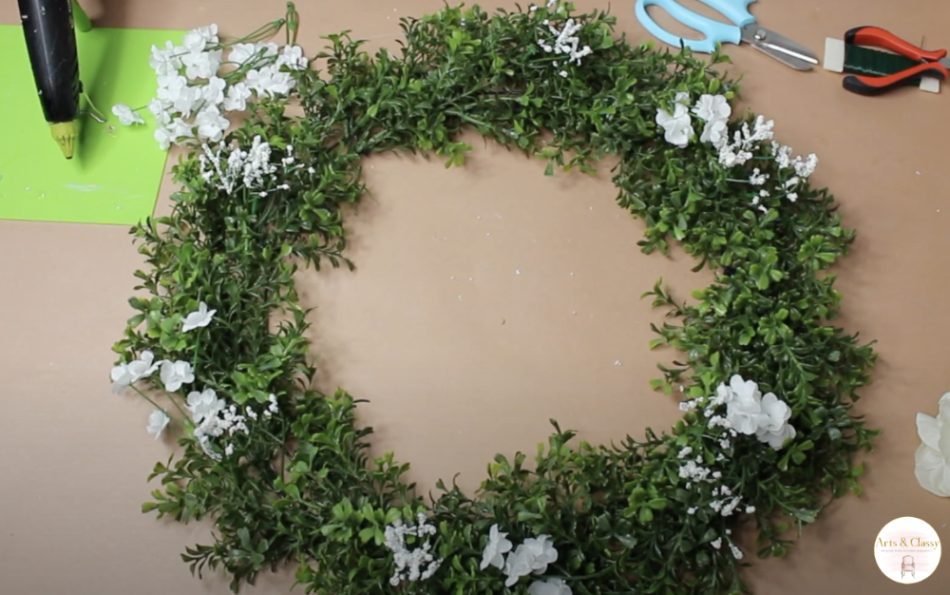 Step 4 – Add Lemons
Once I organized the smaller flowers on the wreath, I moved onto adding my little fake lemons to this wreath. I wanted them to be placed all over the wreath. I used my hot glue gun to apply them.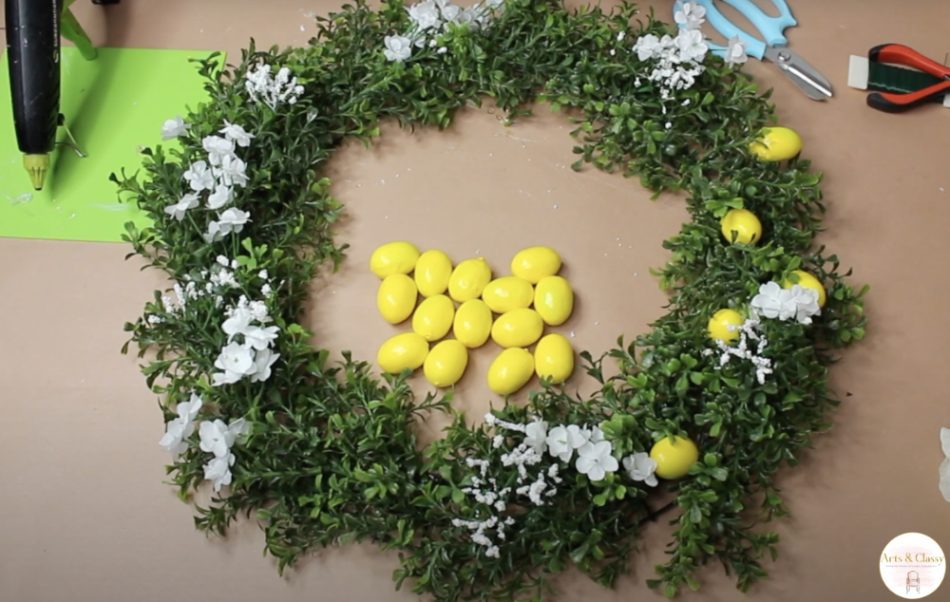 Step 5 – Create a Bow with Plaid Ribbon
There are many talented bloggers sharing tutorials on creating a decorative bow for this step. Here is a more in-depth video tutorial that could help you if you have never made an ornate bow. I do recommend using a ribbon with wire in it to help with shaping.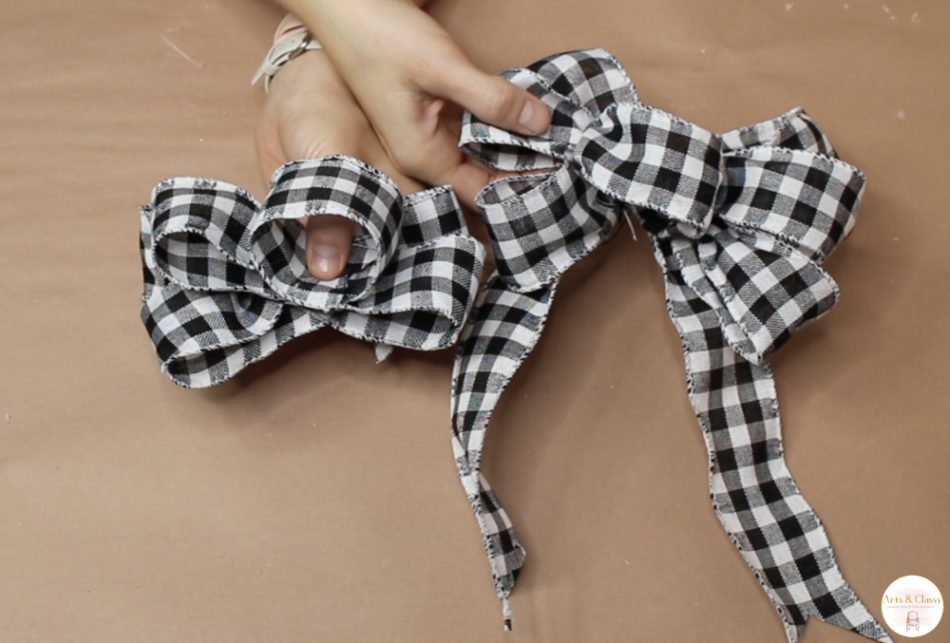 Step 6 – Attach Ribbon to the Wreath
I used floral wire to help me apply the ribbon to the top part of the wreath before hanging it on my front porch as decor.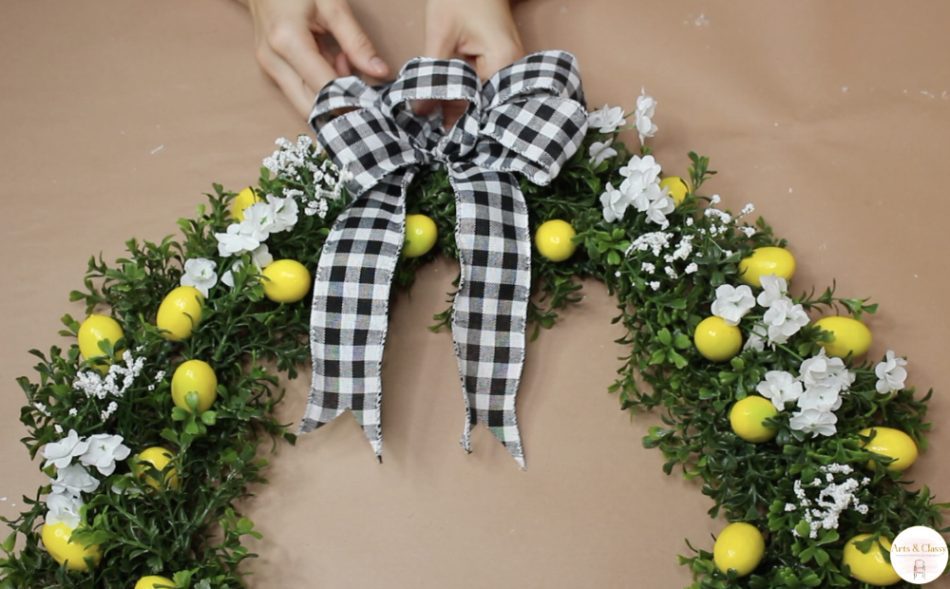 What did you think of this fun summer DIY craft? I am so pleased with how this wreath turned out and I spent a fraction of what I would have purchased for my original inspiration.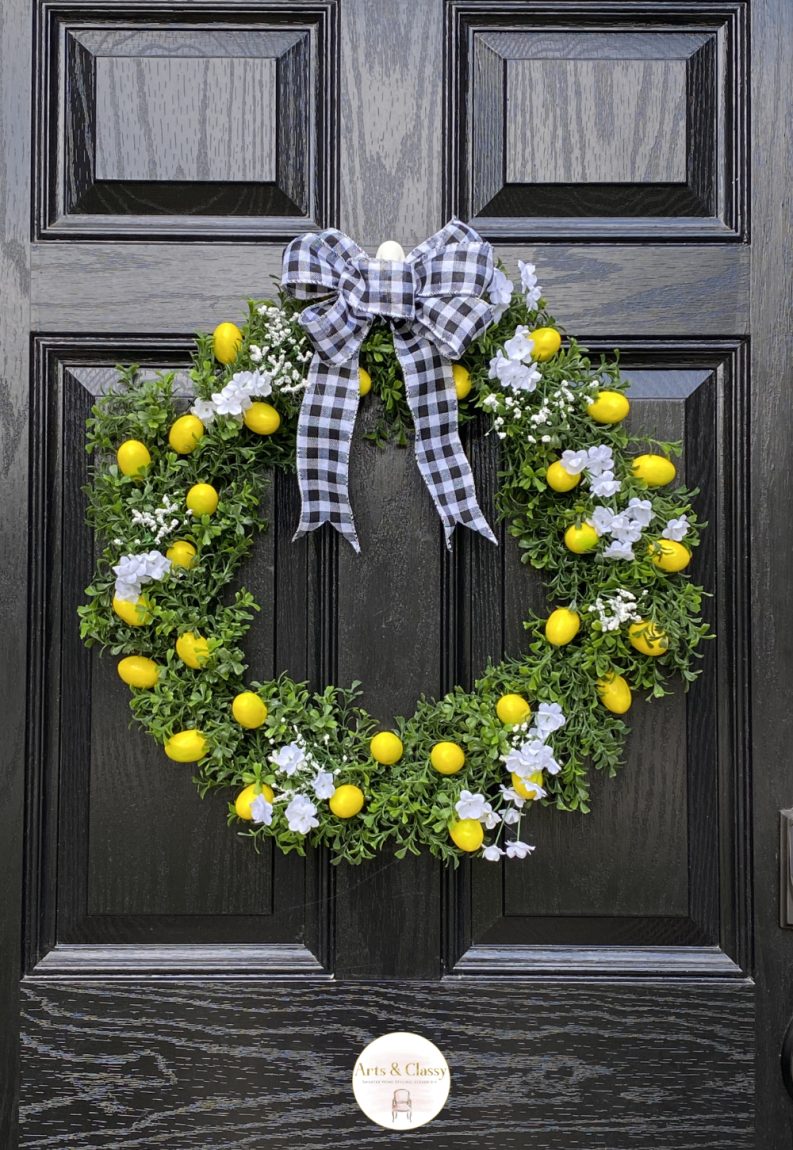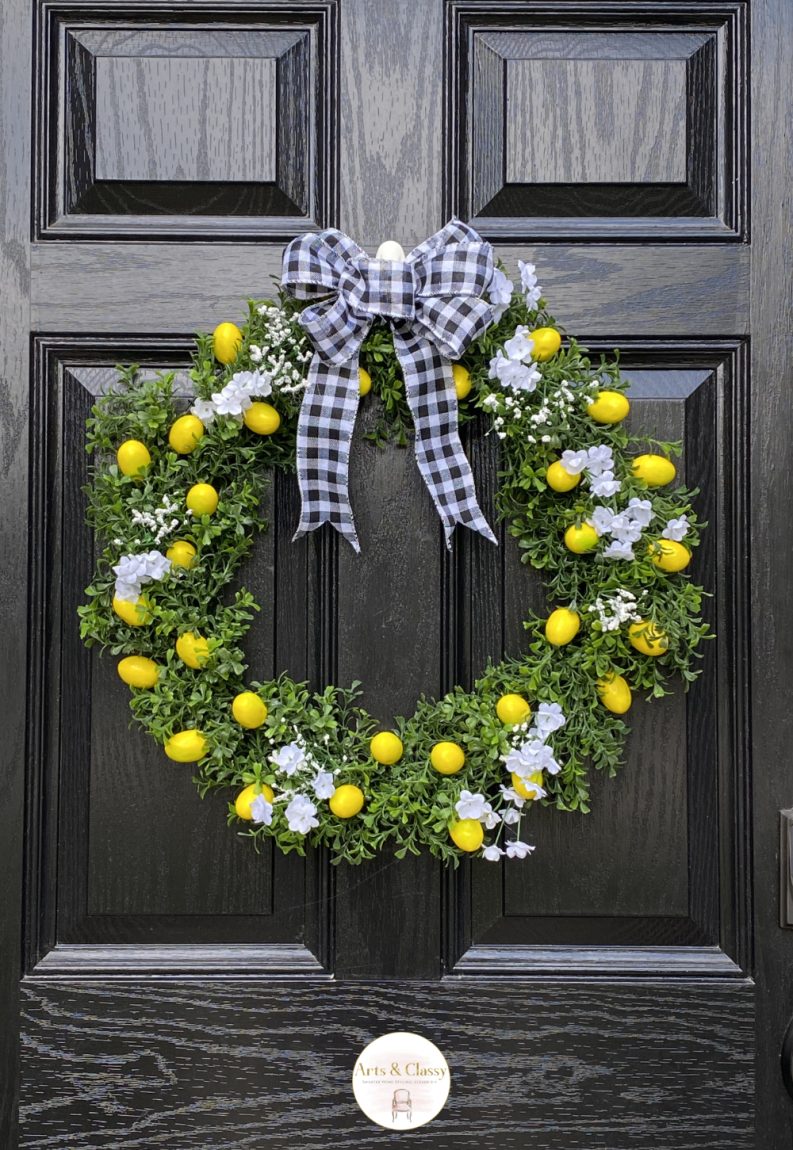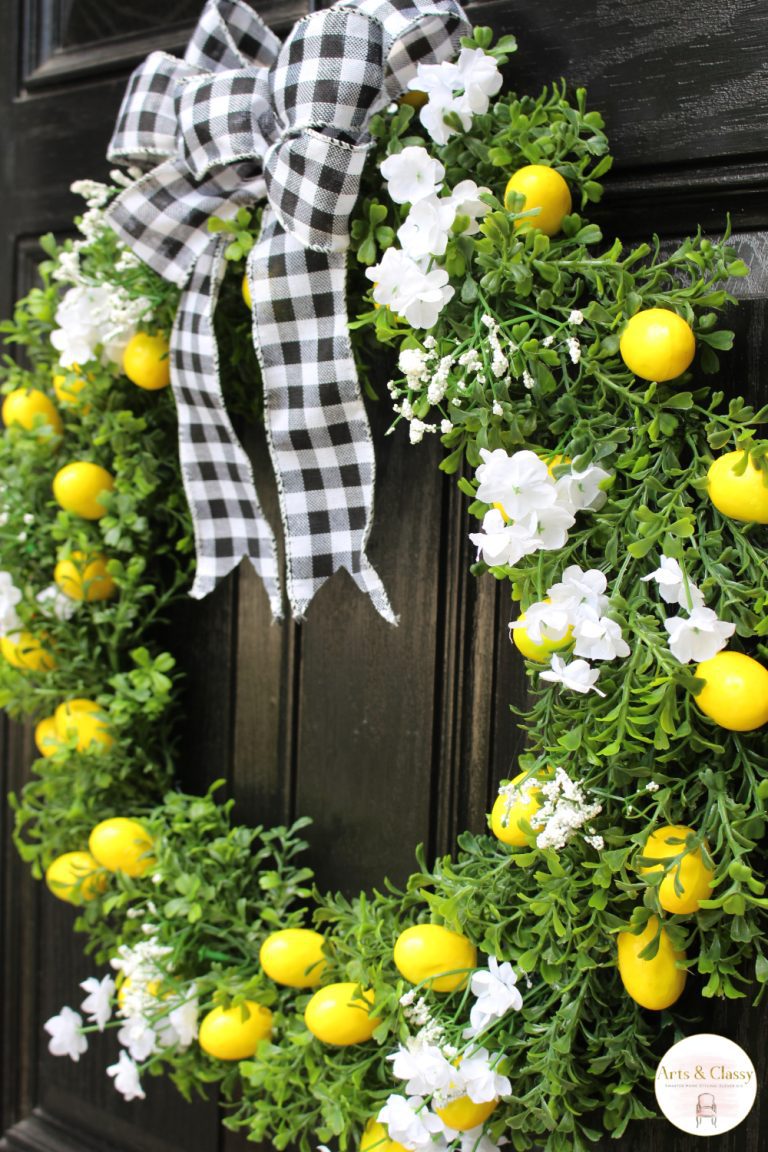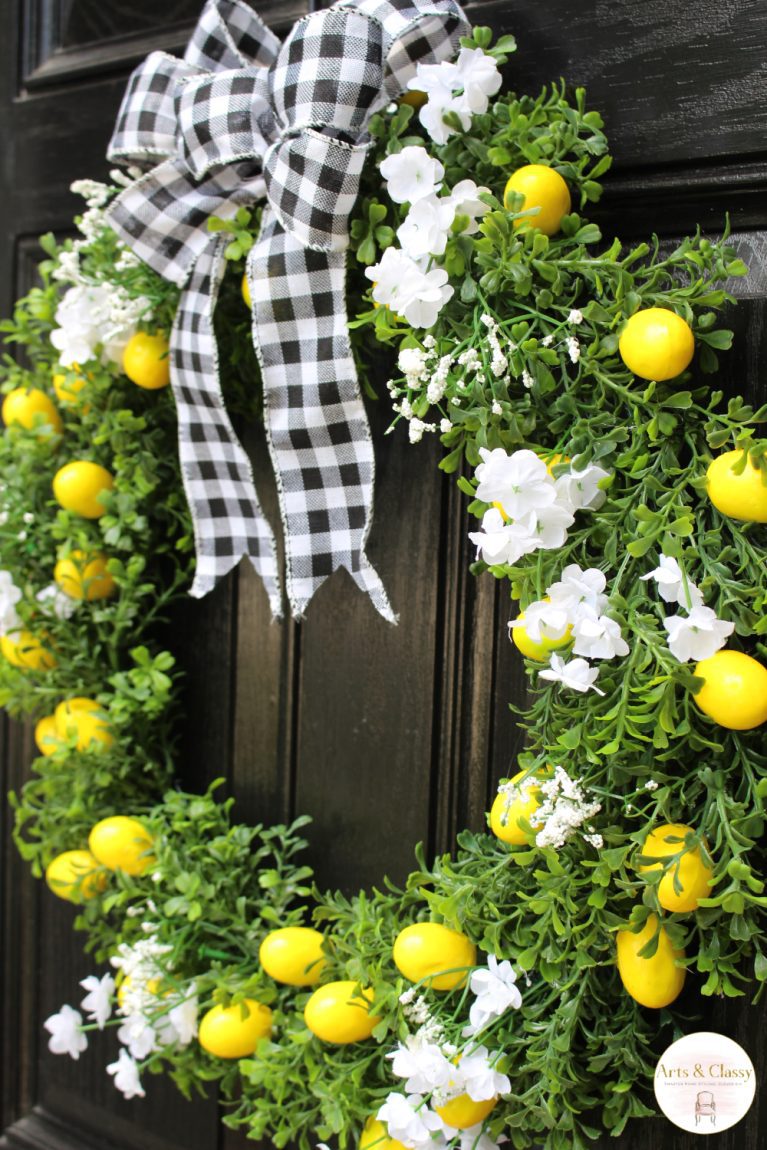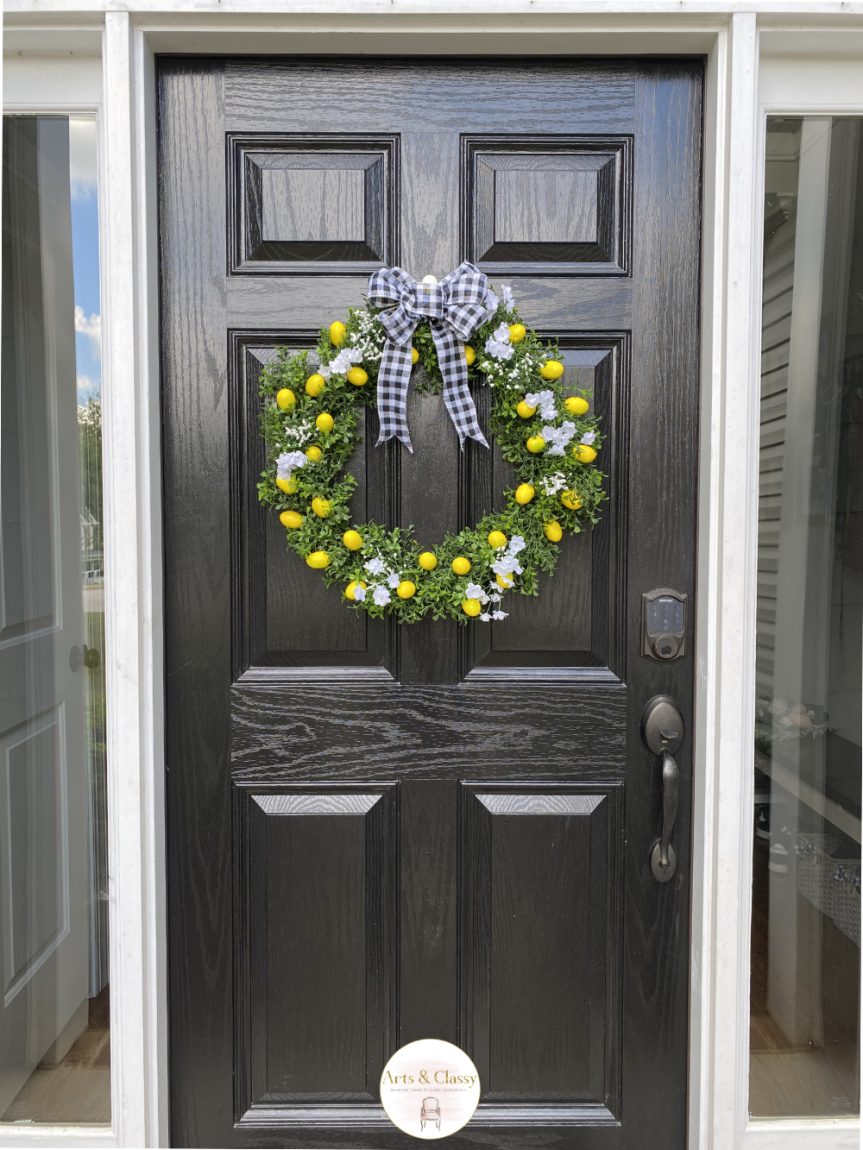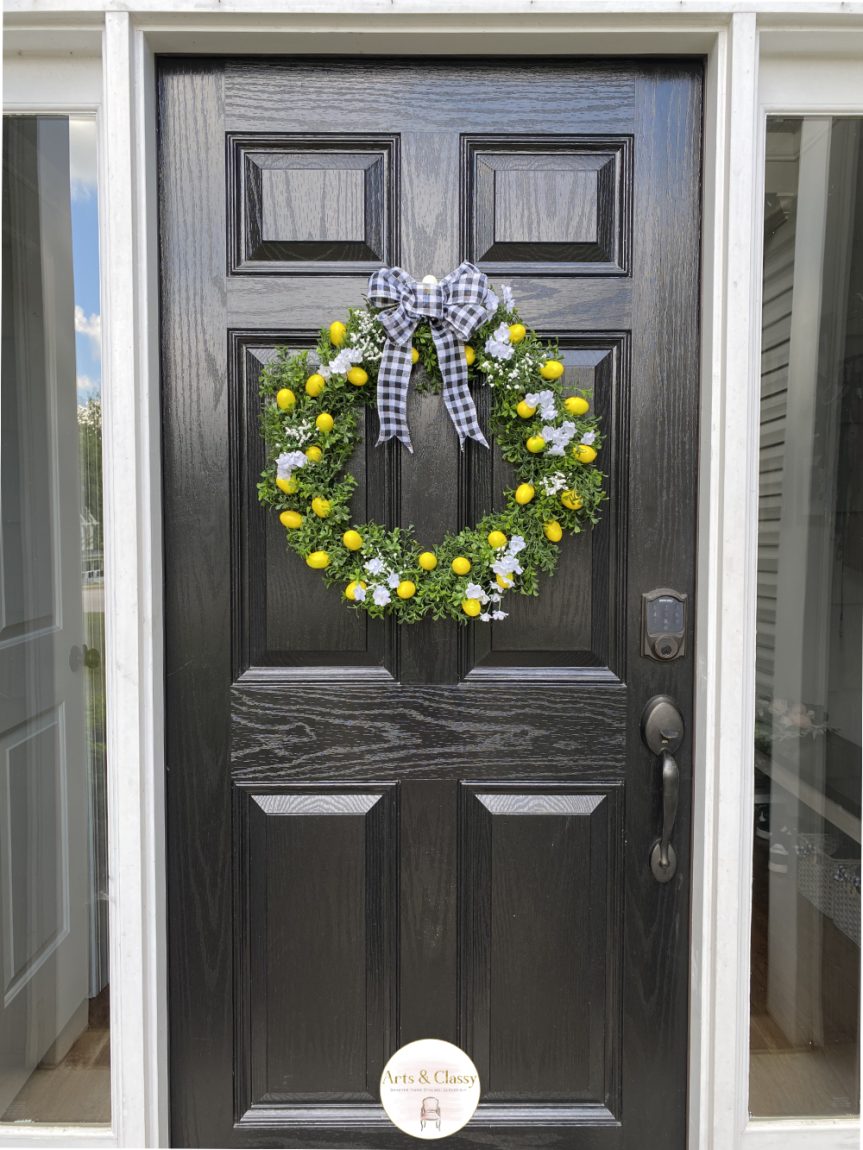 Let me know what you think of crafts like these in the comments below or on my youtube tutorial!
If you liked this project, you might also enjoy: