Flower arrangements used to intimidate me. I was that girl that bought flowers from the grocery store and just stuck them in a tall vase with water.
I have never had a green thumb so flowers and herbs usually die shortly after entering my home or garden. However, I have learned some great flower arrangement hacks during my creative career so far and I want to share them with YOU.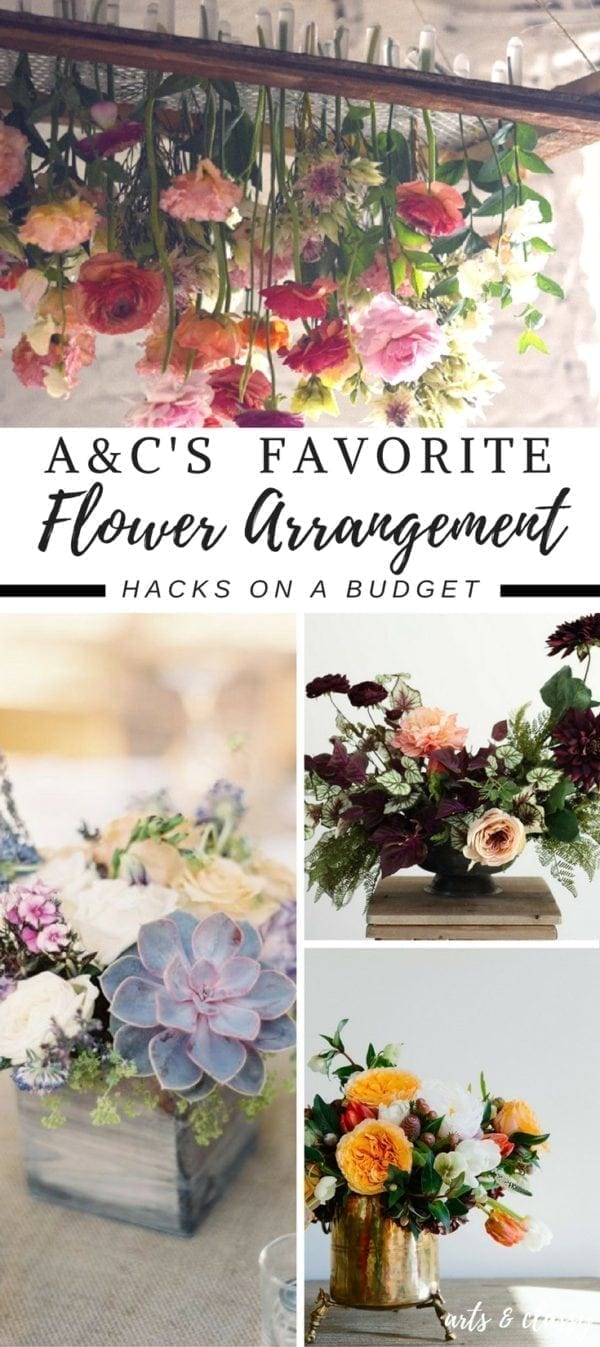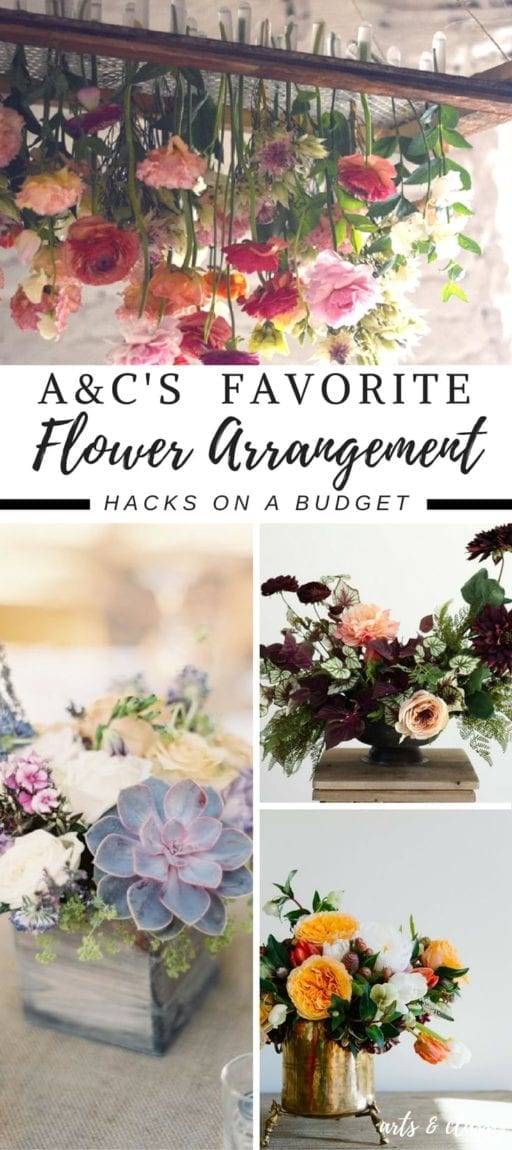 After working in the TV industry in the art department at E! Entertainment + Style + G4 Networks + Hollywood Red Carpets like the Academy Awards, Grammys, SAG Awards, + The Golden Globes.
There were many many sets and places needing beautiful floral arrangements to give the set life. What I loved most about working the red carpet events were the beautiful flower arrangements I had the privilege to take home after the event. My home always looks better with some nature in it.
Then I pursued an assistant art director/coordinator job on The Ellen Show (back in Season 10). I grew to be friends with talented Cathy Ball, the floral designer. She is super talented and creates the most beautiful arrangements + she stays busy working on many TV shows in Hollywood! Check out her Instagram + there is a link to her site in her bio. I loved watching her put her creations together.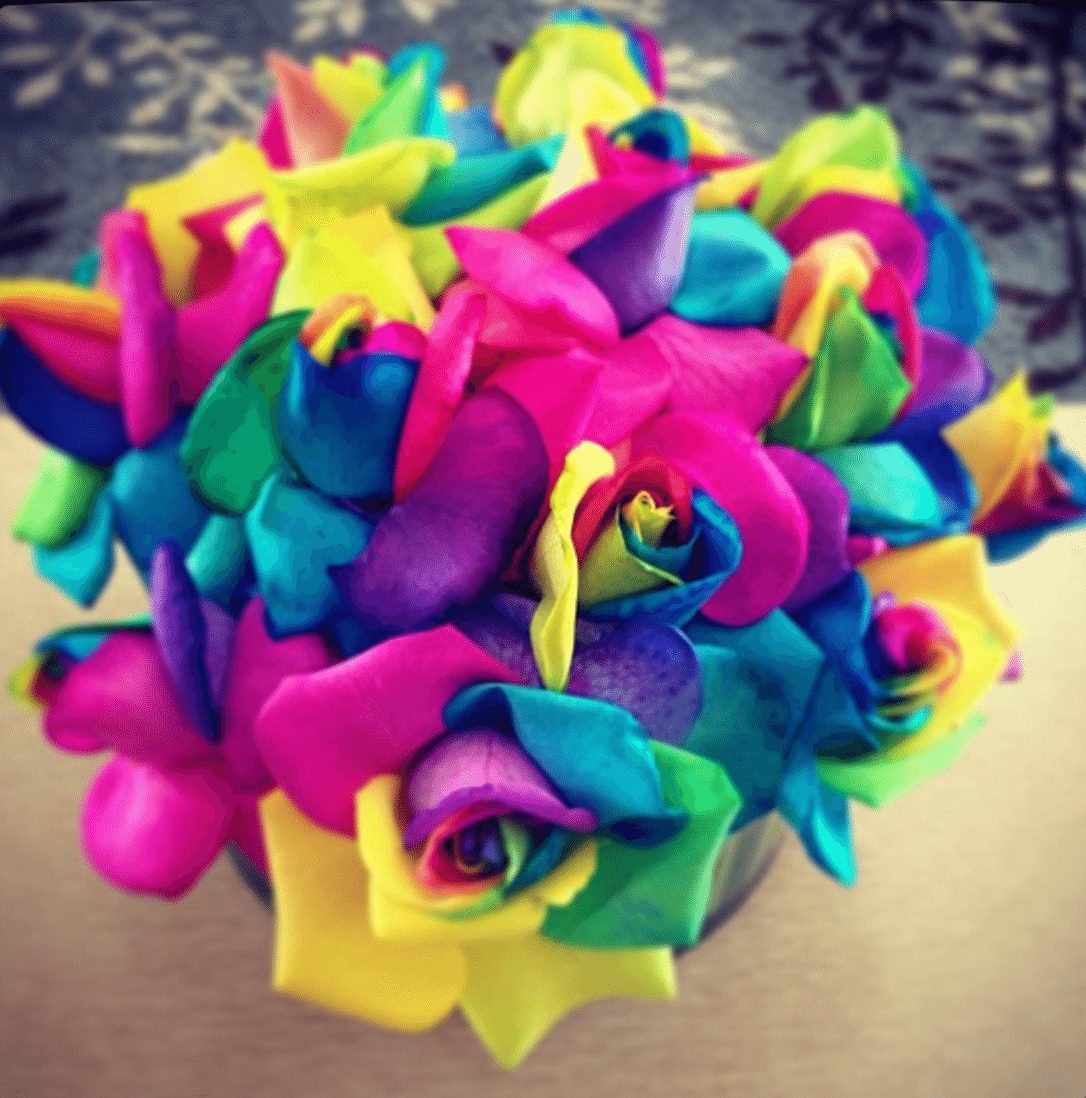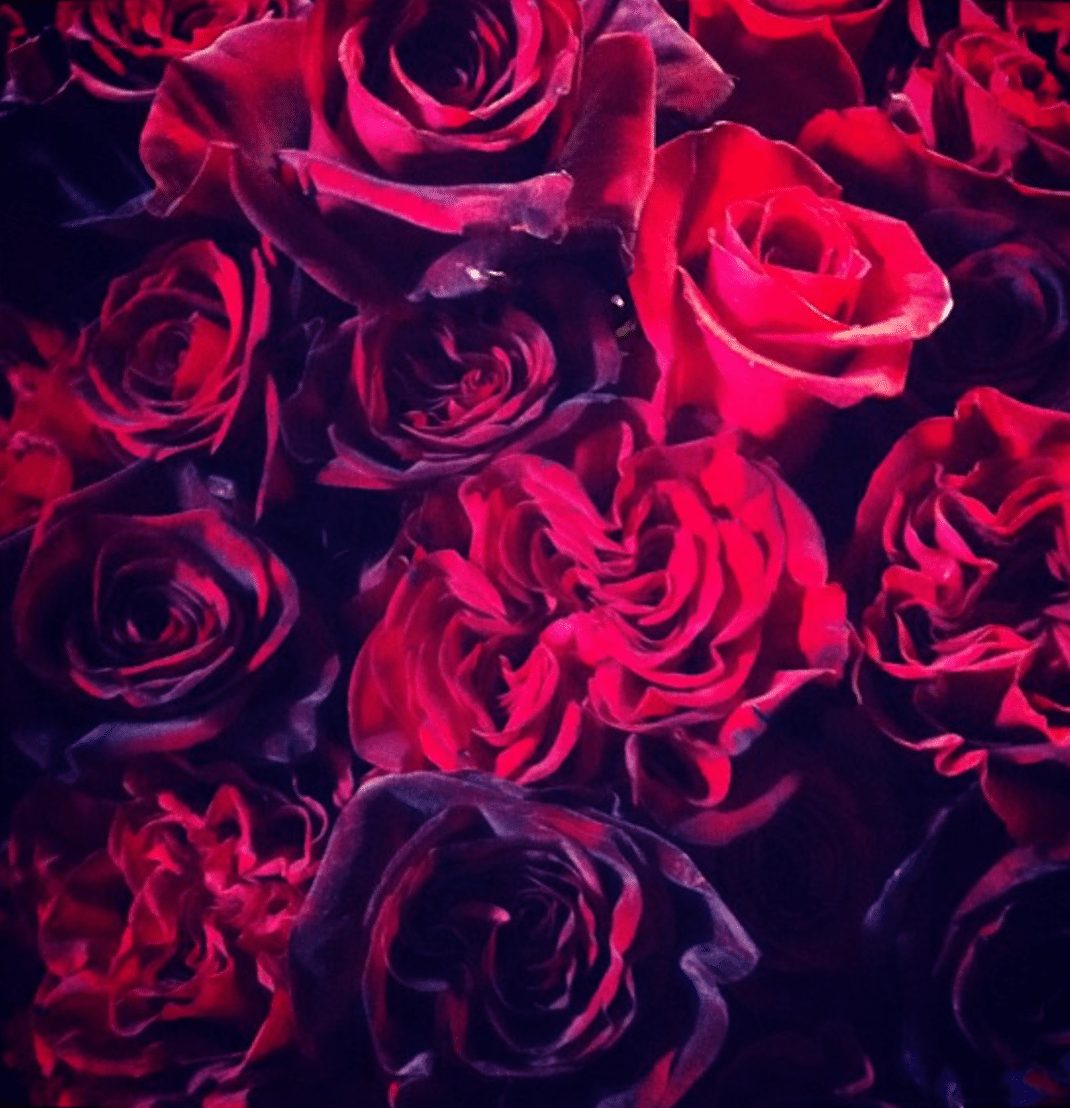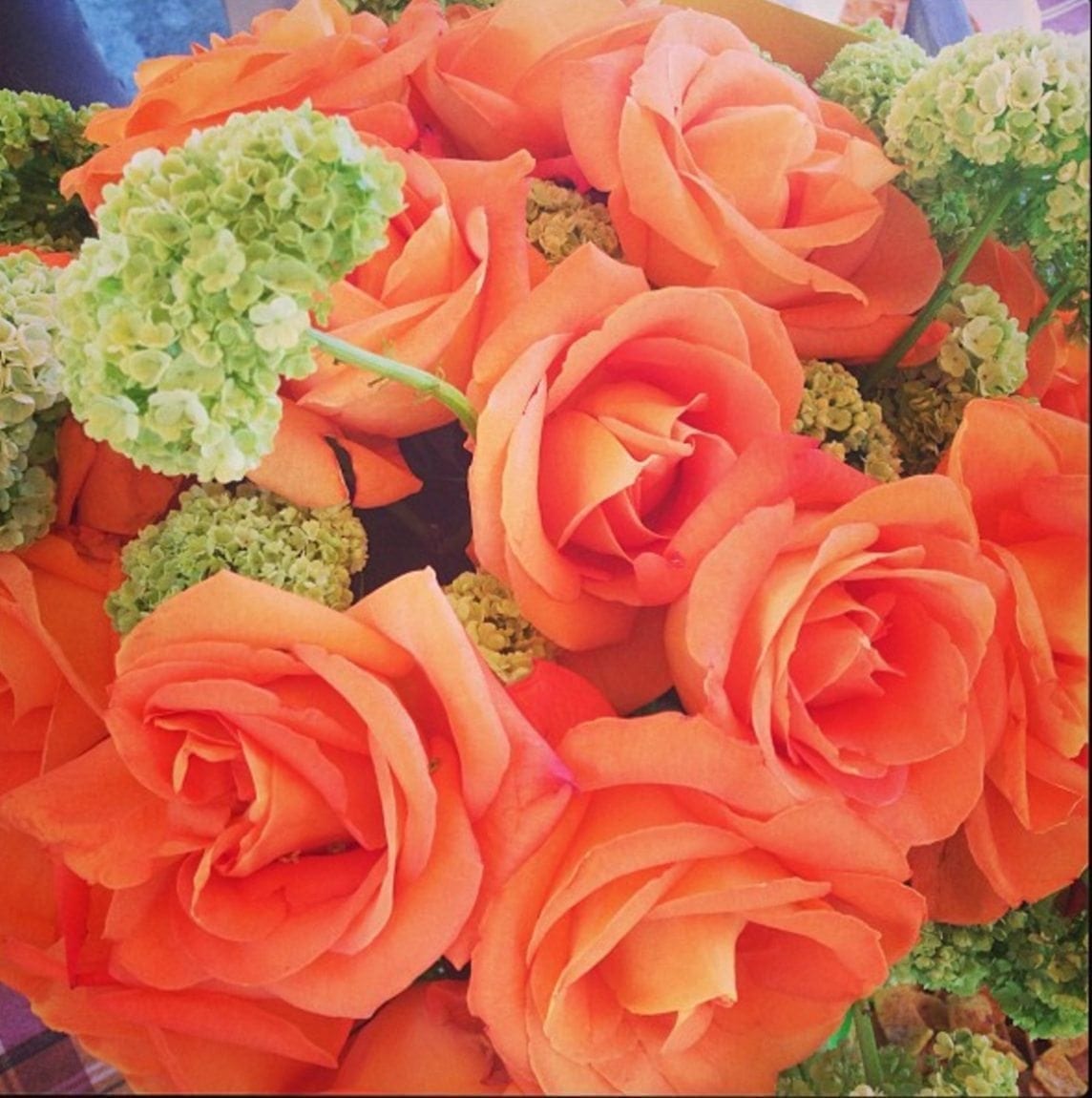 Here are some flower arrangement hacks to help you create arrangements for your home or for an event.
I have tips + tools + inspiration for some arrangements that can help you stick to your budget for your home or next event (ex. weddings, anniversaries, birthdays, etc.).
TIP #1
Cut the stems of your flowers to make them last longer.
Make your cut at about a 45-degree angle + one inch from the bottom.

TIP #2
Get creative with your bouquet building.
Combine different varieties and purchases a few different bunches.
Follow the rule of 3 to build your flower arrangement. I will explain more…think in threes. I mean in layers and the specific number of buds. You also will want to vary the heights of your flowers to add more dimension and fullness.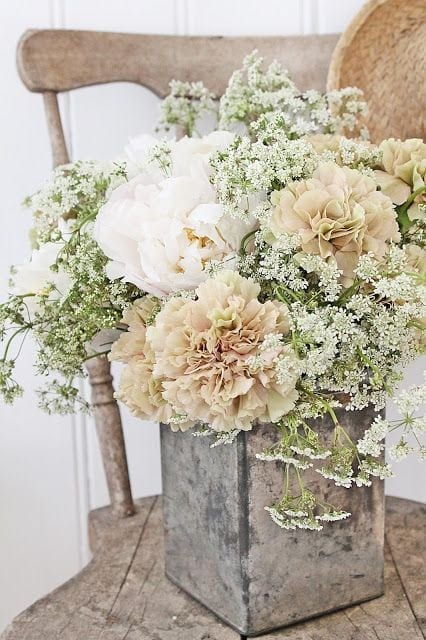 When building your bouquet follow this formula but put your own spin on it.
Begin with branches and flowers with bulky or thicker stems.
Your next layer should include sassy larger blooms. A good example would be peonies or roses.
The last layer should be your filler blooms or greens.

TIP #3
Create a grid with transparent tape.
This is used to keep your flowers in place when using a shallow vase.

TIP #4
Get creative with your vase choices.
You can use things like tea cups, watering cans, pitchers, wine bottles, mason jars, glasses, shells, and hollowed out wooden stumps.


Image Source


TIP #5
Keep it simple with a clear vase.
You can make a rose "twist bouquet" by stacking each stem over one another.

TIP #6
Dress up a plain glass vase with decoration.
Some examples would be twine, ribbon, or lace to give it some character.

TIP #7
Implement fruit into your centerpiece to add some color and texture.
Stack a vase that fits inside a larger vase. Aim for about a half an inch of room between them.
Fill the space between the two vases up most of the way with water before slipping in sliced lemons. Then build your bouquet.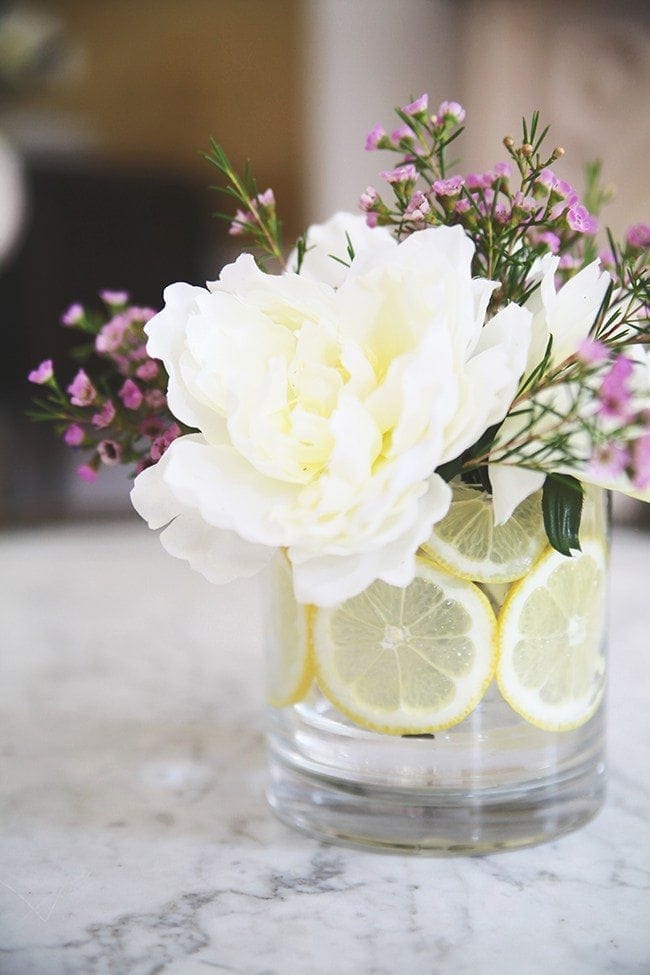 Now, here are some inspiration flower arrangements to help you get started. See original source information under each photo.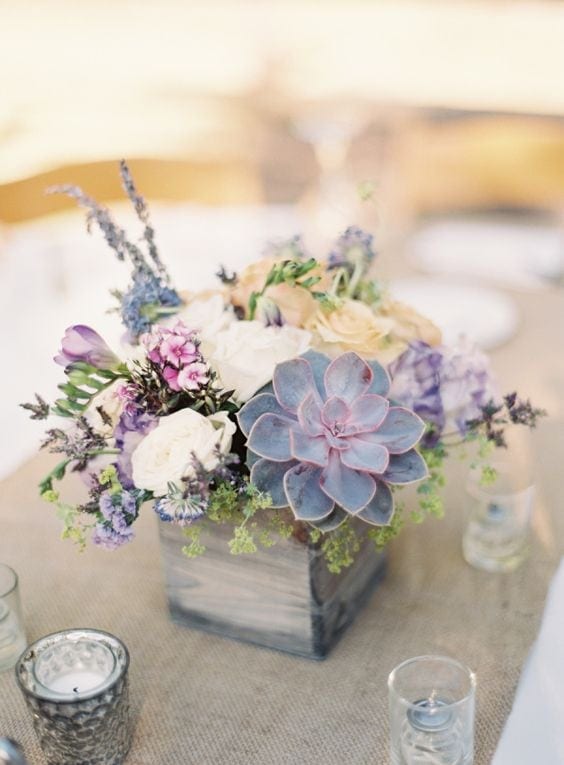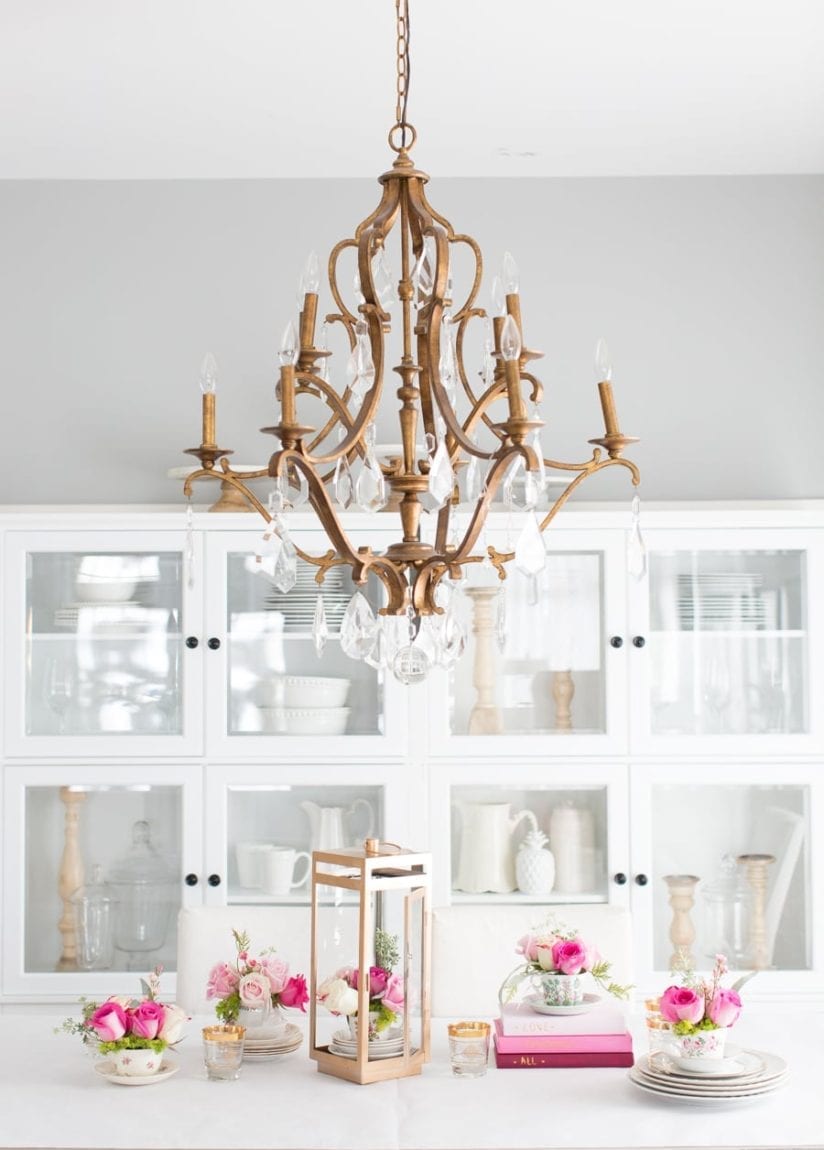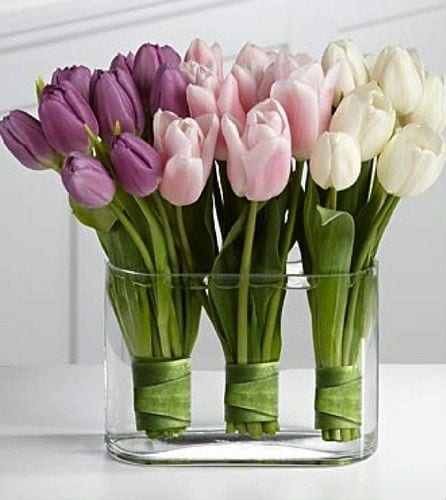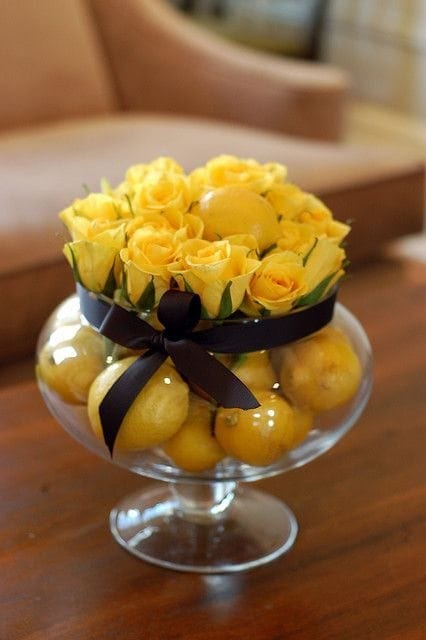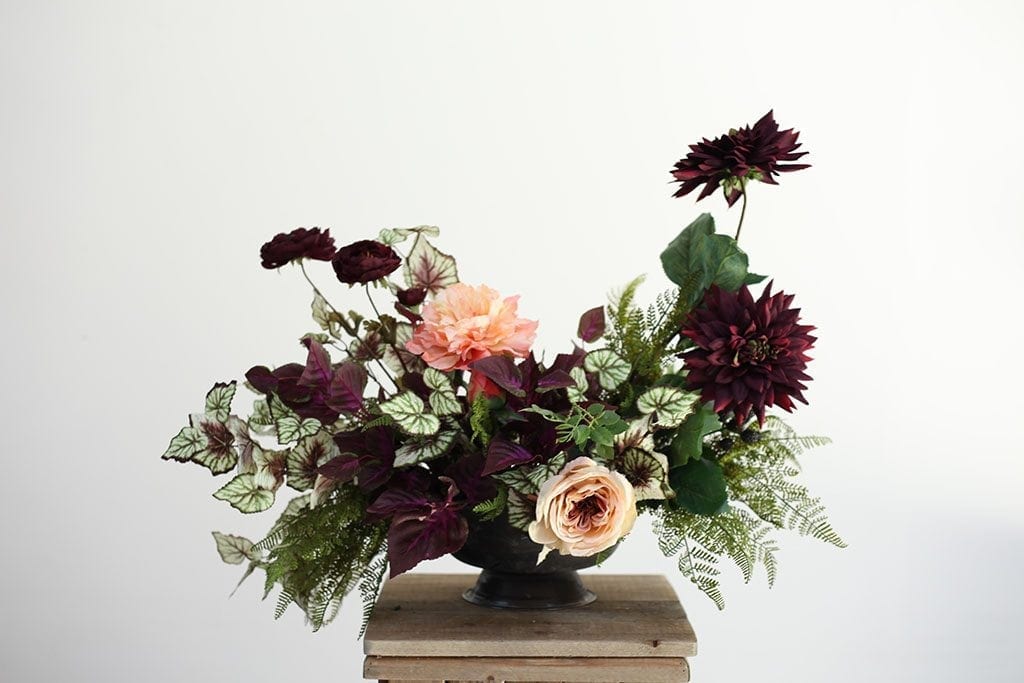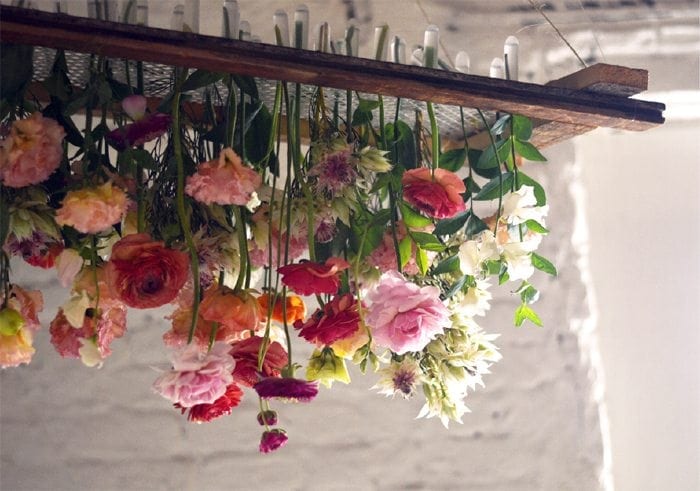 Do you think these tips will help you create some pretty flower arrangements? What event or room in your home would you make one for?
Let me know in the comments below.
Download your free printables.
Subscribe here to never miss a single inspirational post! And receive your free Spring Printables, too!