I am getting so inspired to decorate my next place in beautiful colors that calm and soothe. But I would never describe myself as a designer that is afraid of using color to add some dramatic effect. That is why today I thought beautiful navy blue interior decor trends would be a great place to start.
Blue is a calming and cool color, if you want to learn more about the beginner's guide to color psychology of interior design there is a lot to learn. It can definitely help you out if you are decorating your home yourself!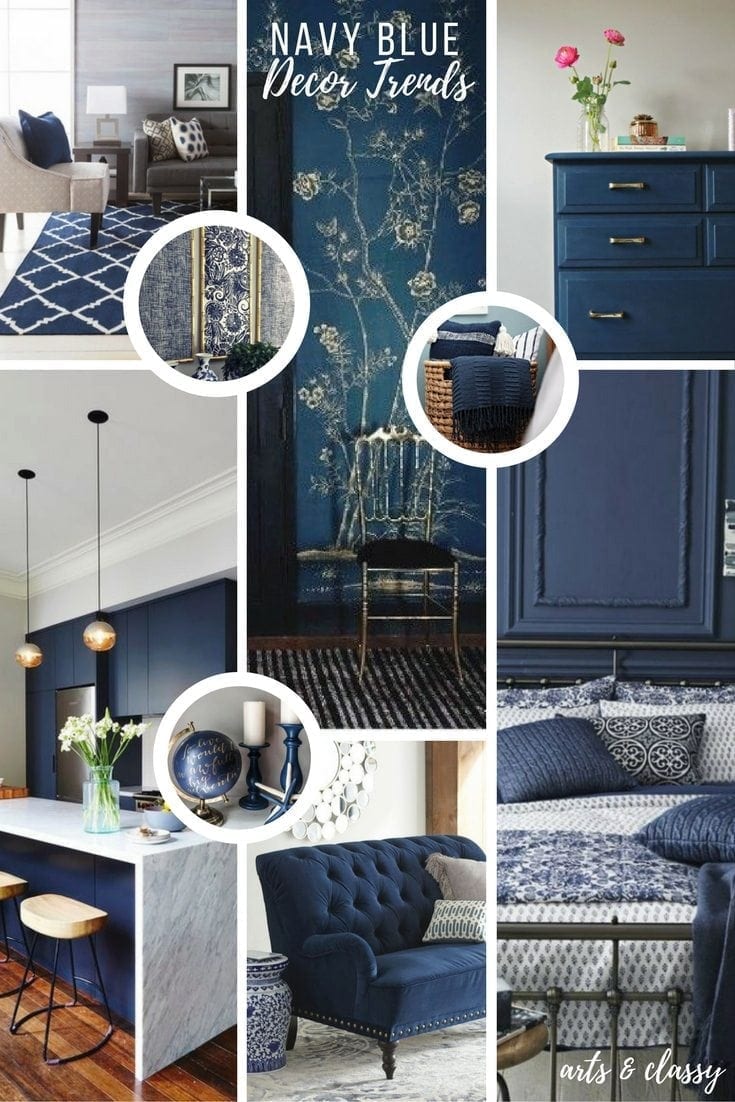 I love the richness that this color gives to a room. Especially, if it is a luxurious fabric. I am also partial to painting an accent wall with a dramatic color like this navy blue decor trend.
Here is some inspiration to help you along your decorating path.
1. This dresser is the cutest with is bold color and modern hardware!
If you like this dresser, you should check out some of the different dressers I found that are available to purchase. if you don't flex your DIY muscles that often, I recommend purchasing one of these…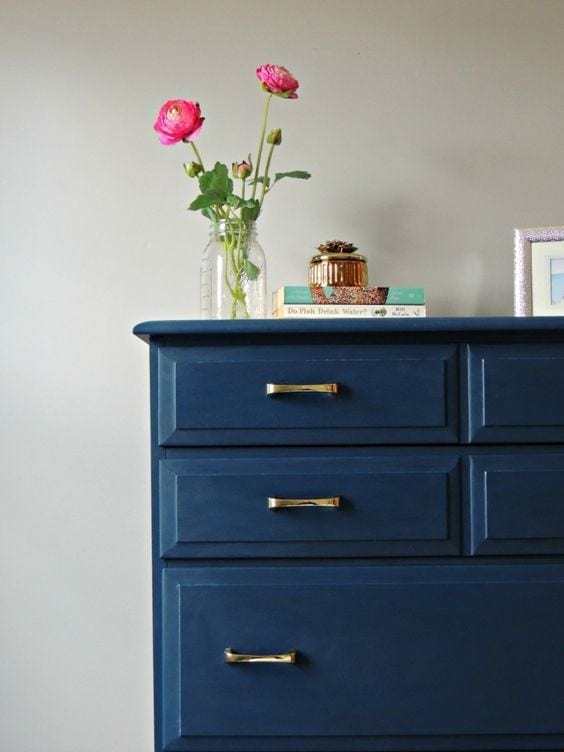 2. Tufted Settee
I love tufted furniture and I found some other amazing options if you are digging it.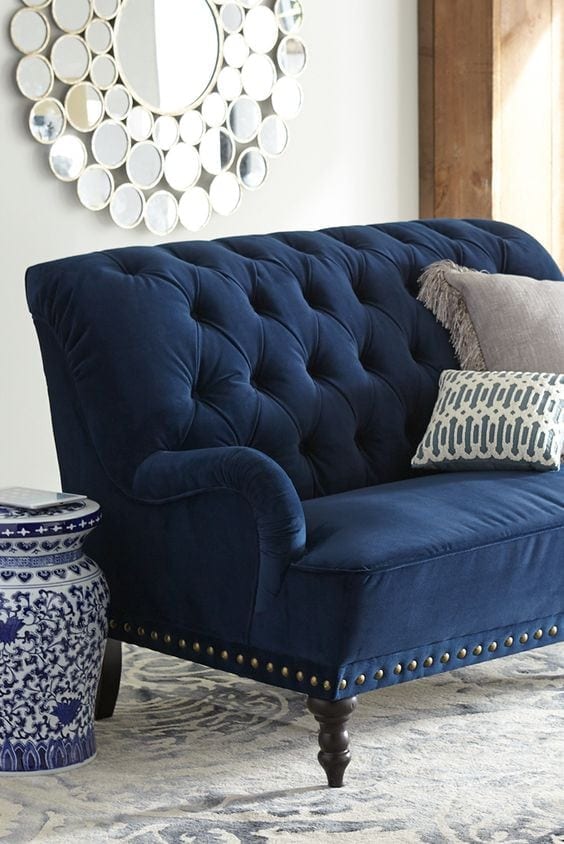 3. Navy Blue Blanket
I love love love soft blankets. Throws also really dress up a sofa or in this case, a pretty wicker basket. Having blankets on hand are great for movie or Netflix nights. Cozy up and enjoy.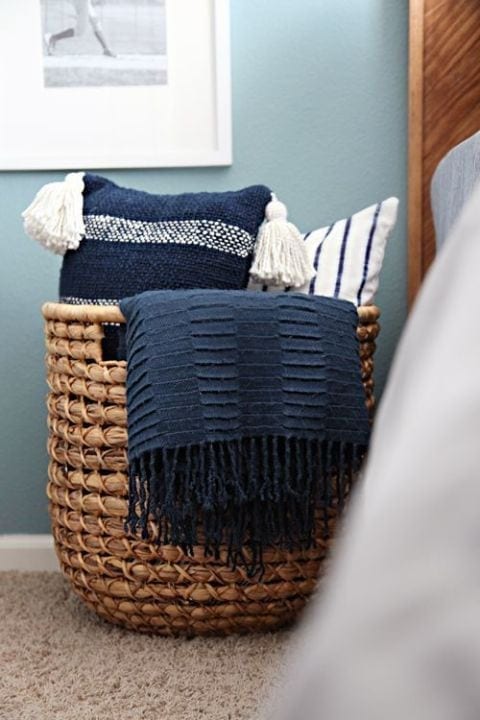 4. Globe and Candle Holders
This could be a fun DIY project! All you need is navy blue paint or spray paint, a globe, candlesticks, and starfish.
However, if you want to purchase directly I recommend the following.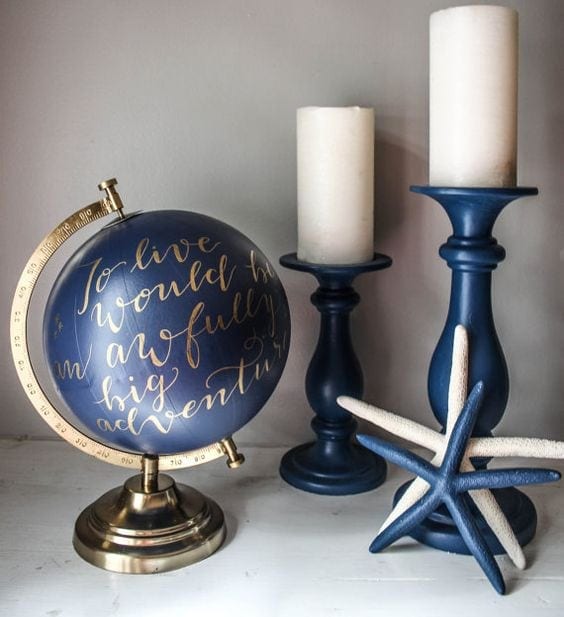 5. Accent cabinets for your kitchen
I love the way the Navy was used in this kitchen. It is bold, yet serene and the accent colors and textures compliment it beautifully.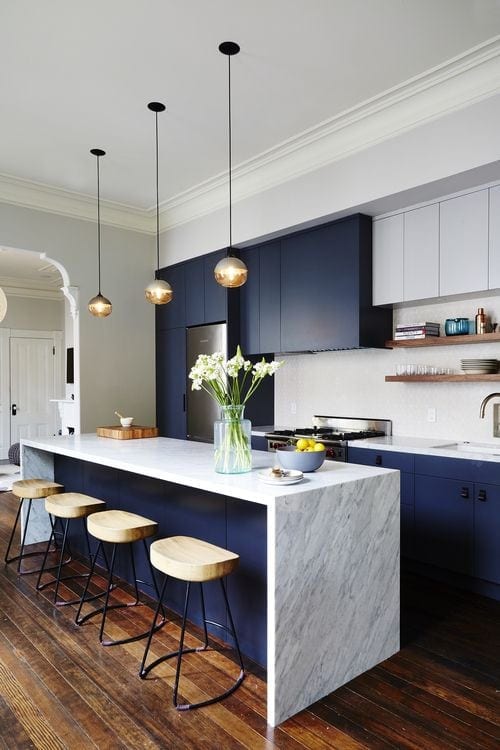 6. Fabric Panel Art
If you are a renter and don't have the liberty to paint your walls, then I recommend adding the Navy blue color via art!
Here are some amazing navy art alternatives to the ones pictured below.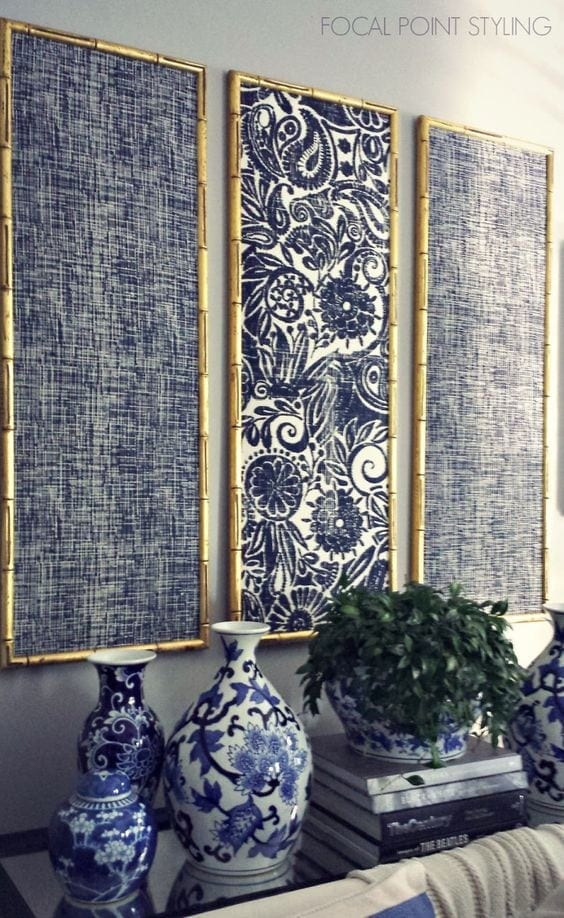 7. Accent rug + Pillows
As a renter, I can say this also a great solution to add trending colors to your home without having to restore anything when you move. I found some other cute Navy blue areas rugs and pillows you might like!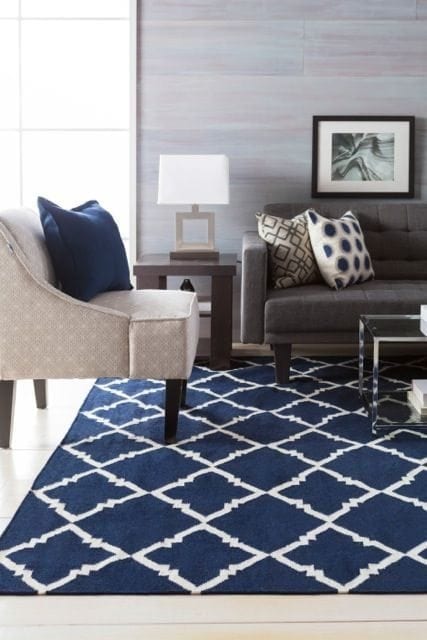 8. Sofa
Why not try and spice up your furniture with an interesting sofa for your home?!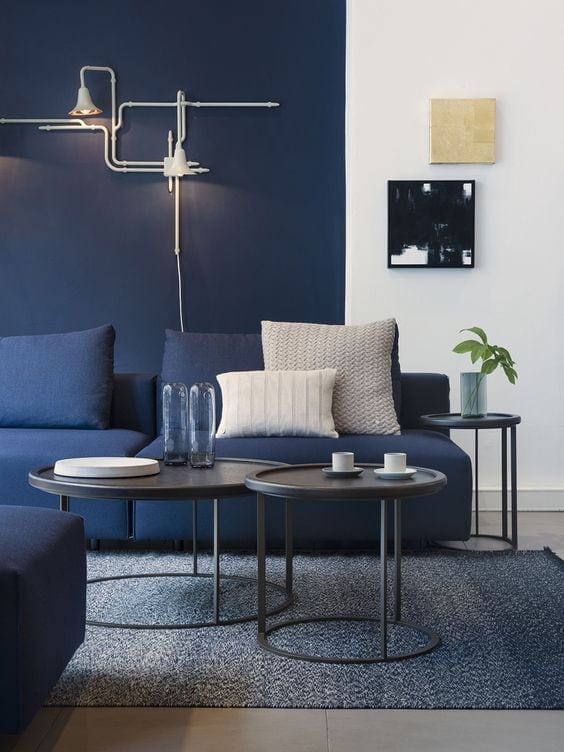 Is navy blue inspiring you yet? Let me know in the comments below.
If you liked this post, you will also enjoy:
Join The 7 Days To Home Challenge
Subscribe to this list to get A&C's latest content by email + free access to the 7 Days To Home Ebook + the exclusive decorating community!