Halloween is one of the best holidays of the year. It's a time to get creative, wear costumes, have fun, and be a little bit spooky! If you're looking for some high-impact, budget-friendly Halloween decorations for home, look no further. Here are ten of the best!
The air will be filled with the scents of fear and excitement as you walk through your front door on Halloween. Get ready for a night full of spooky fun by checking out these great decorations from the store!
1. Flickering Candles
For many people, flickering candles are an essential part of the Halloween season. Whether they're used to decorate the front porch or to light the way for trick-or-treaters, candles add a touch of spooky ambiance to any home.
While there are many battery-operated candles on the market, there's something special about real candles and candle holders.
The soft flicker of the flame and the gentle heat emanating from the wick create a feeling of warmth and coziness. And, of course, there's the scent of the candle itself. Whether it's a traditional pumpkin spice fragrance or something more unusual, scented candles can help to set the mood for Halloween festivities.
So if you're looking for a way to add a little extra flair to your Halloween decorations, consider using flickering candles.
They're sure to add a touch of eeriness to your home.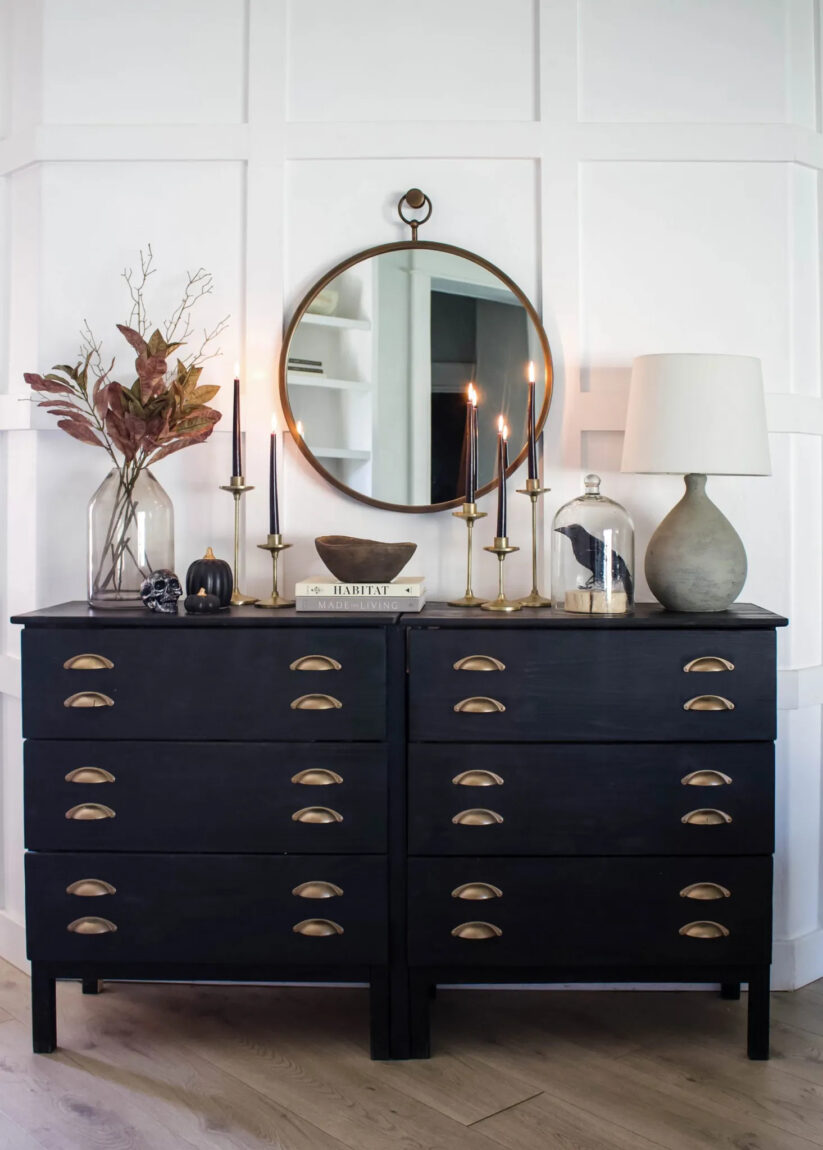 2. Printable Creepy Antique Artwork
There's something about antique artwork that just screams Halloween decorations for home. Maybe it's the muted colors or the hint of menace in the eyes of the subjects. Whatever the reason, if you're looking to add a touch of creepiness to your Halloween decorations this year, printable antique artwork is the way to go.
You can find all sorts of printable images online, from Victorian-era portraits to turn-of-the-century illustrations.
And best of all, you can print them out for free. Just search for "printable antique artwork" and you'll find plenty of websites with downloadable images.
Here are a couple of my favorite sources:
So get creative and give your home a spooky makeover with some printable antique artwork.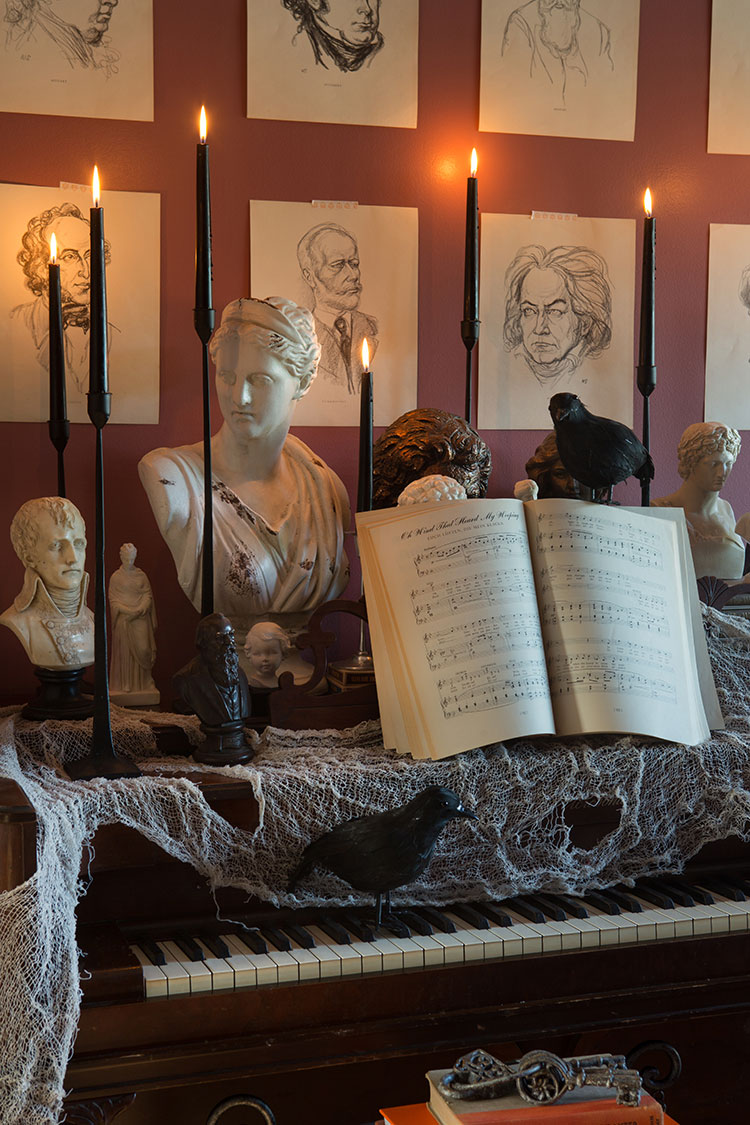 3. Cobwebs in the Corners
Just in time for Halloween, fake cobwebs are the perfect way to add a touch of spookiness to your home. You can buy them pre-made at most party stores, or you can make your own out of white yarn or cotton balls.
Simply stretch them across the corners of your rooms and enjoy the spooky atmosphere they create!
Whether you're looking to create a creepy ambiance for a party or simply want to make your house stand out from the rest on trick-or-treating nights, these decorations are sure to do the trick.
Fake cobwebs are available in a variety of colors and styles, so you can find the perfect look for your home.
And because they're made from synthetic materials, they won't attract real spiders or other insects. So if you're looking for an easy way to add some extra flair to your Halloween décor, be sure to pick up some fake cobwebs!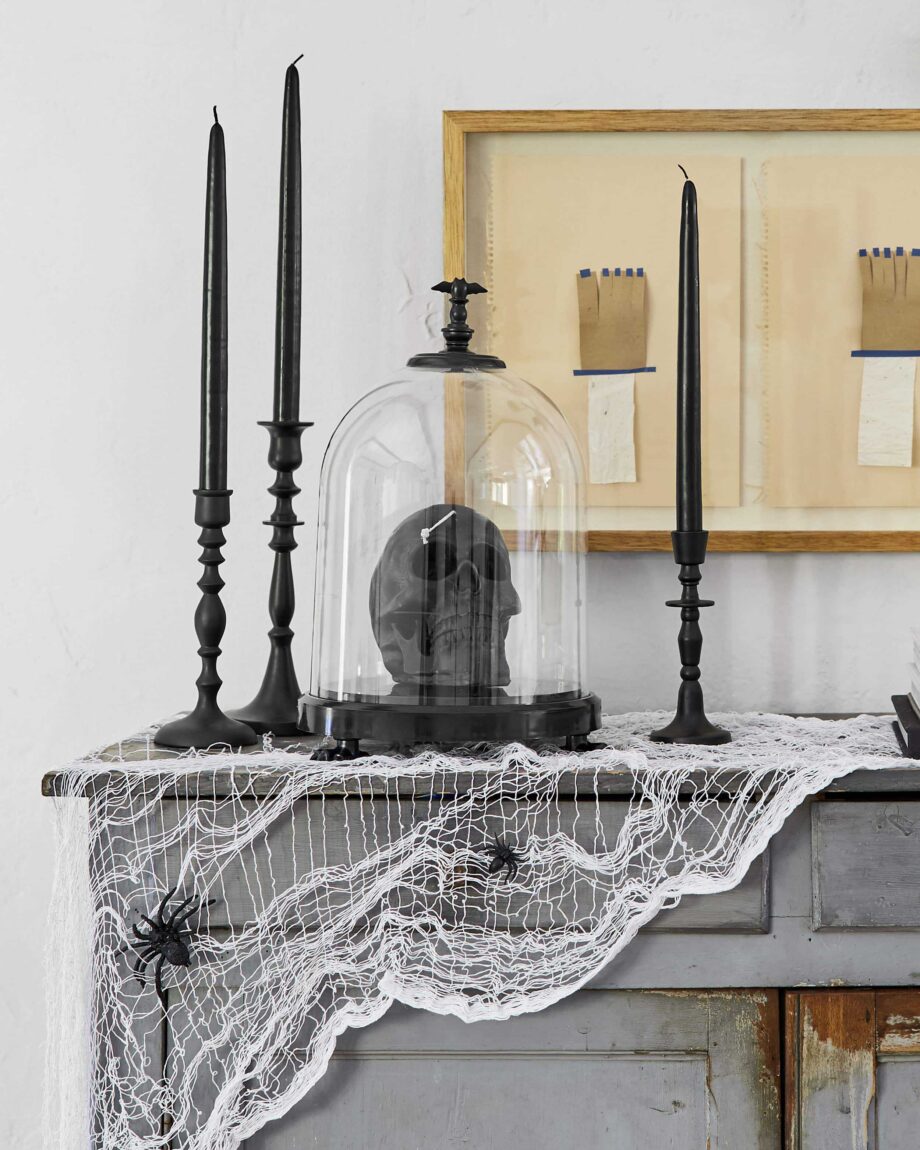 4. Jack-o'-Lanterns
No Halloween decoration is complete without a few jack-o'-lanterns! You can either carve your own pumpkins or buy pre-made ones at most stores that sell Halloween decorations. Place them in strategic locations around your home and turn off all the lights for a truly scary effect!
Fake jack-o'-lanterns are a fun and easy way to decorate for Halloween.
You can buy them pre-made at most party stores, or you can make your own with a few simple supplies. Either way, they're a great way to add some Halloween spirit to your home. When it comes to choosing a design, the sky is the limit. You can go for a classic jack-o'-lantern face, or get creative with other Halloween-themed designs.
You can even use them to create a spooky scene outside your home.
Fake jack-o'-lanterns are a great way to show your holiday spirit without all the hassle of carving real pumpkins. So this Halloween, be sure to pick up a few fake jack-o'-lanterns to help decorate your home.
I love how Liz Marie used these terracotta jack-o-lanterns from Pottery barn to decorate her fireplace mantel. Unfortunately, they are sold out now, but you can make your own dupe with her DIY tutorial!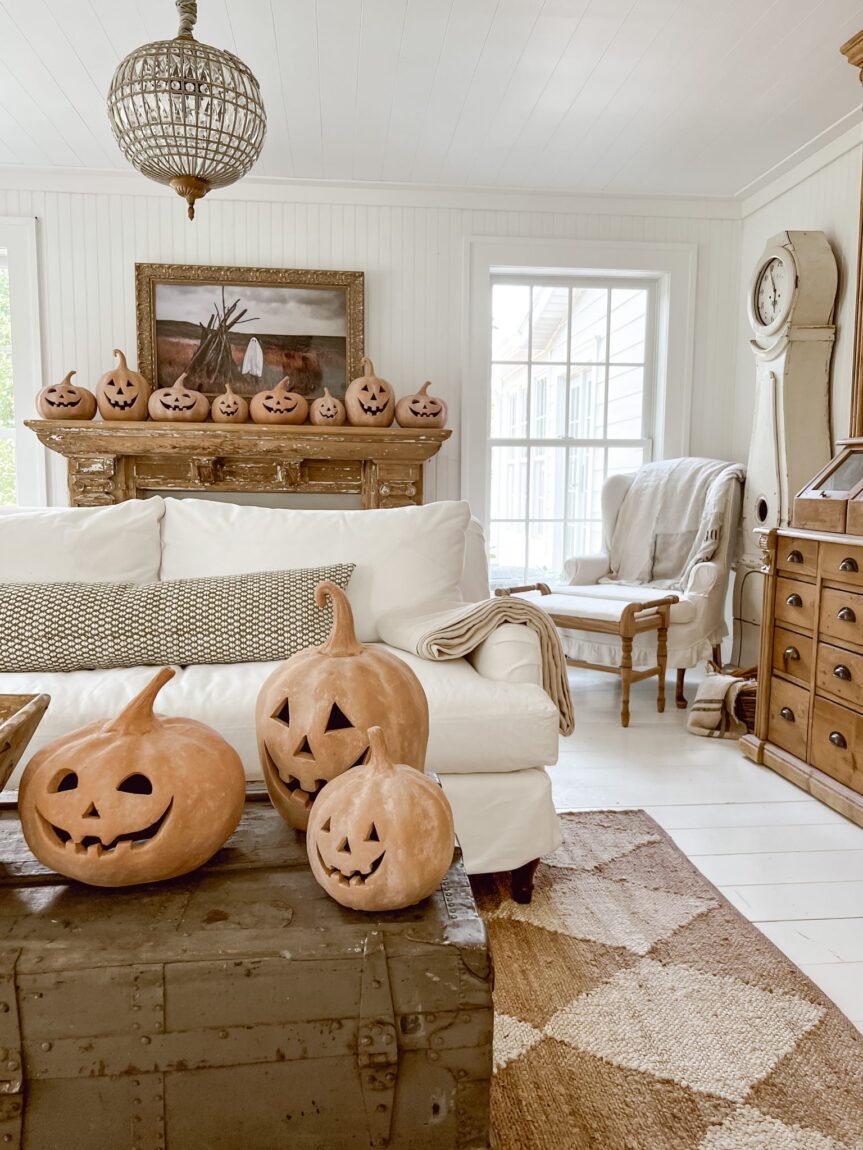 5. Fake Bats
Looking for a fun and easy Halloween decoration? Look no further than fake paper bats! These decorations are perfect for hanging from the ceiling or walls, and they're sure to give your guests a spooky surprise. Best of all, they're simple to make with just a few supplies.
Just cut some bat shapes out of black construction paper, and then glue or tape them to strings or clear fishing lines. Suspend them from the ceiling or wall, and you're done! These bats are sure to liven up any Halloween party or gathering.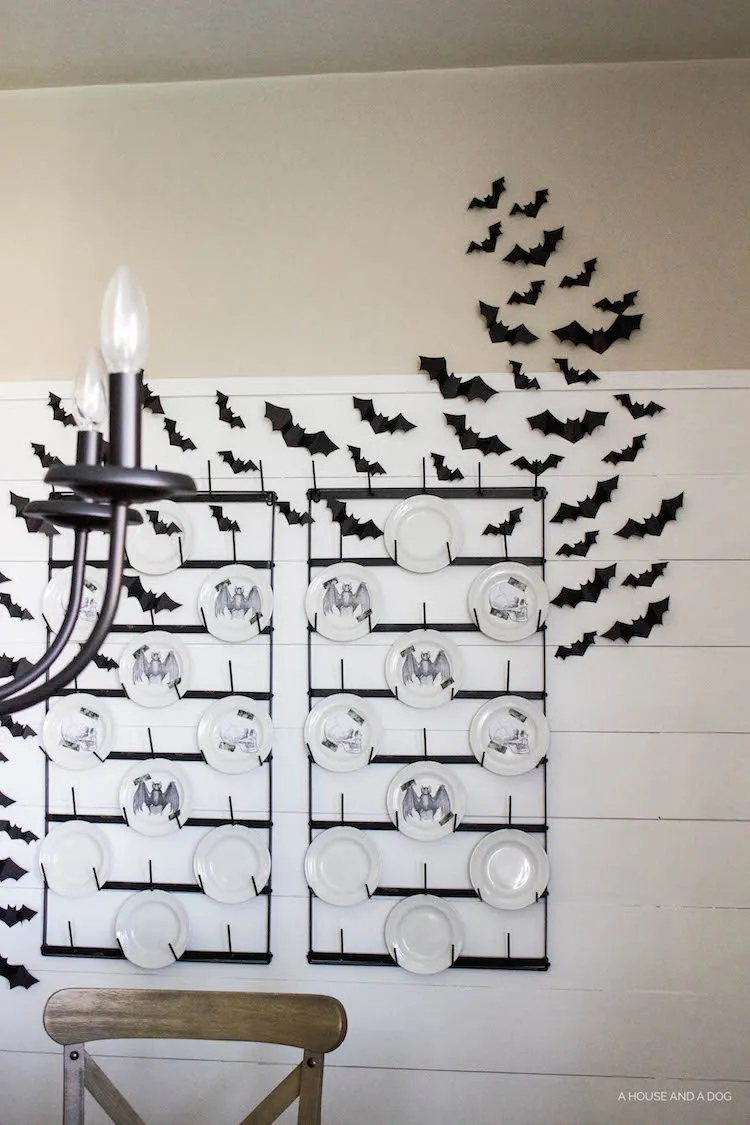 6. Potion Bottles
Another fun decoration that can easily be turned into Halloween crafts are to make your own potion bottles. One of the best parts of Halloween is creating a spooky atmosphere in your home, and potion bottles are the perfect way to do that.
Whether you buy them or make them yourself, they add an eerie touch to any room.
Plus, they're easy to make and can be customized to fit your Halloween theme. So if you're looking for a fun and easy way to add some Halloween flair to your home, grab some potion bottles or make these easy DIY Halloween decorations and get started!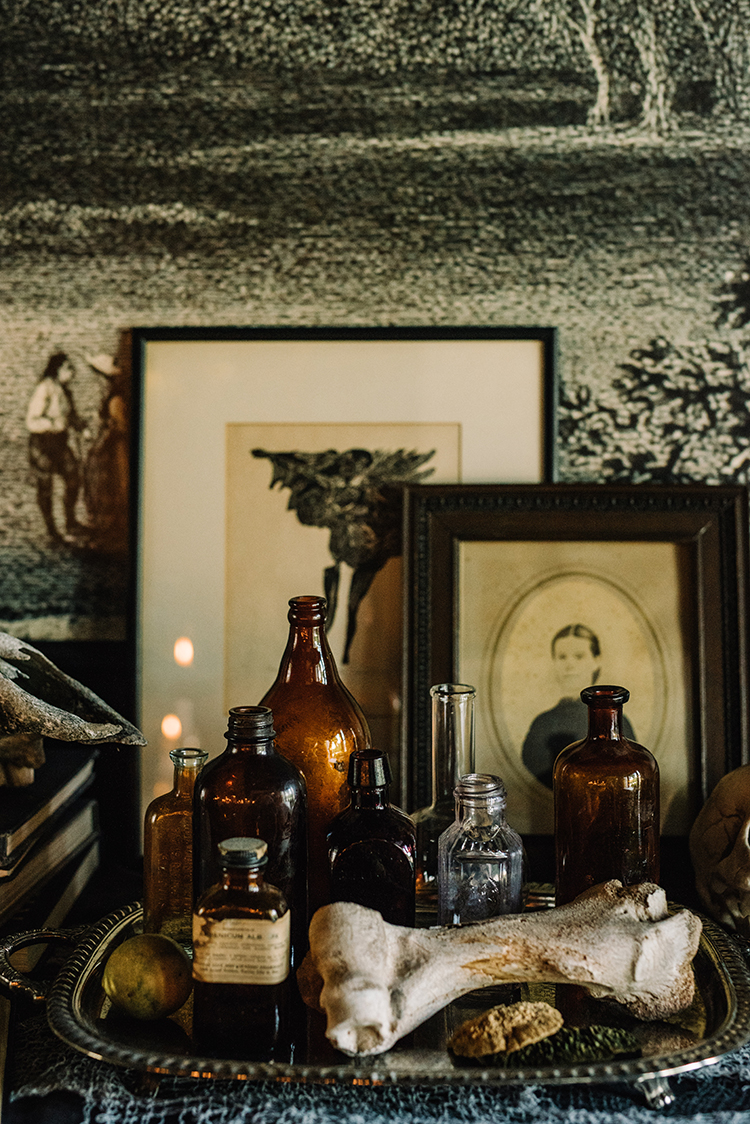 RELATED: 5 Simple DIY Ways to Transform Your Home for Halloween
7. Spooky Statue Busts
Halloween is the perfect time to bust out all of the spooky decorations. One of the best ways to transform your home into a haunted house is to add some spooky statue busts. There are many different styles to choose from, so you can find the perfect ones to complement your other Halloween decorations.
You can even create your own DIY statue busts using black spray paint and Styrofoam balls. Whether you go with store-bought or homemade, statue busts are a great way to add some extra scares to your Halloween décor.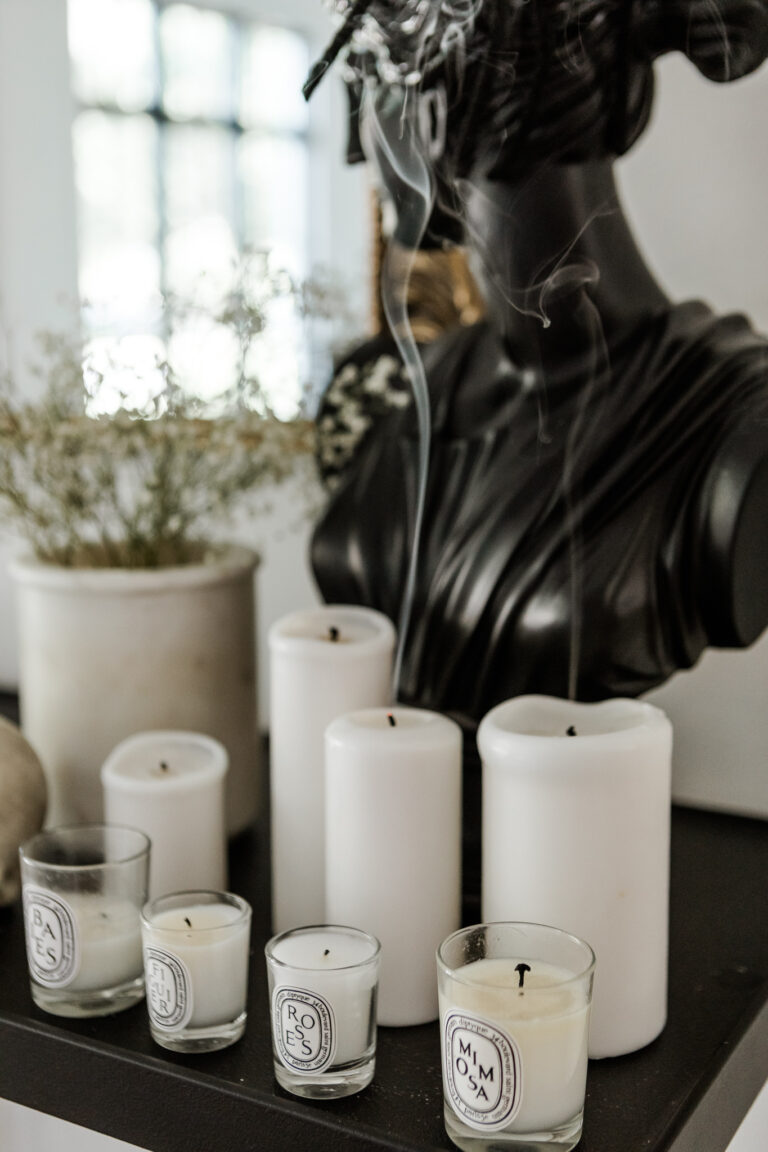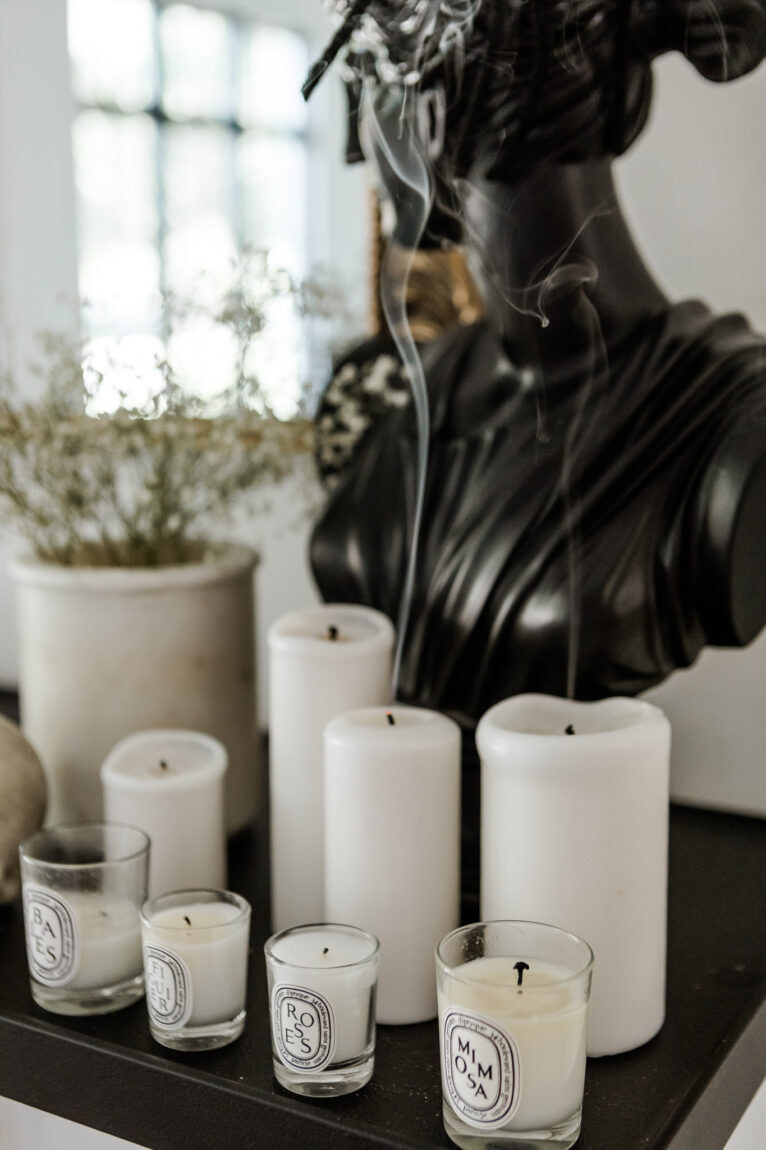 8. Witches Cauldron
There's nothing quite like a witches cauldron to set the tone for a spooky Halloween party. Whether you're looking to create a creepy ambiance or simply want to impress your guests with your decorating skills, a cauldron is the perfect addition to any Halloween display.
Cauldrons come in all shapes and sizes, so you're sure to find one that fits your needs.
Plus, they're relatively inexpensive, so you can stock up on a few to create an eerie scene. If you really want to go all out, consider adding some dry ice to your cauldron for a truly spine-tingling effect. Whatever you do, make sure your cauldron is the center of attention this Halloween!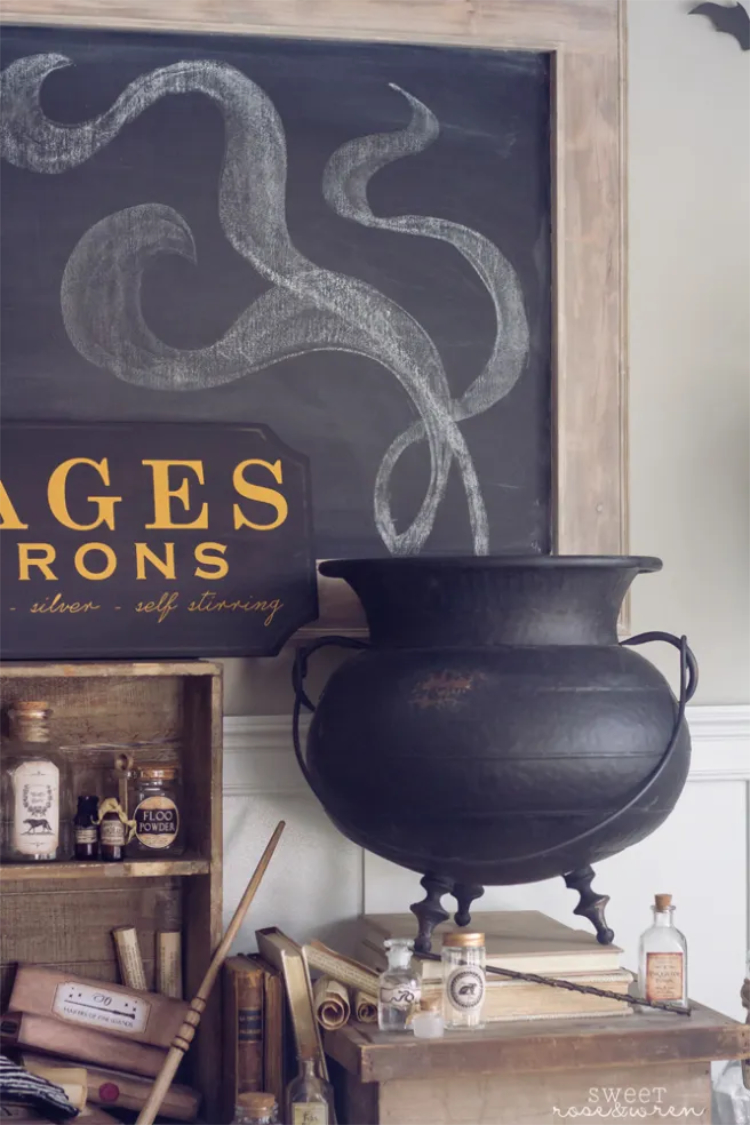 9. Floating Witch Hats
Looking for a unique way to decorate your home for Halloween this year? Why not try floating witch hats? These enchanting decorations are sure to add a touch of magic to your Halloween display. Plus, they're easy to make! simply attach a black felt witch hat to a helium-filled balloon, and you're all set.
For an extra-spooky look, try adding brooms or a green or purple light underneath the hats.
Whether you're hosting a Halloween party or just looking to add some festive fun to your décor, floating witch hats are the perfect way to do it!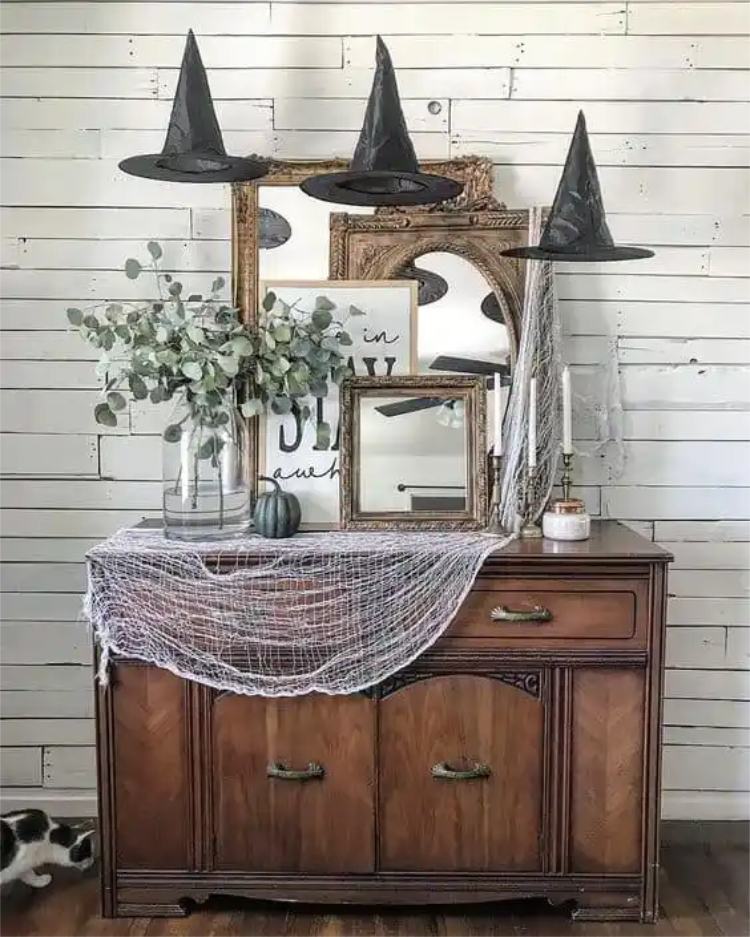 10. Skeletons + Skulls
Looking for Halloween decorations for home that will add extra spookiness? Consider skeleton decor! Skeletons and skulls are classic Halloween symbols, and they can make for a really fun and festive decoration.
There are all kinds of skeleton decorations available, from traditional skeletal figures to more creative options like skeletons on a wreath, and/or garland.
You can even find skeleton lights and other accessories to complete your look. So if you're looking for something a little different this Halloween, consider decking your halls with skeleton decor.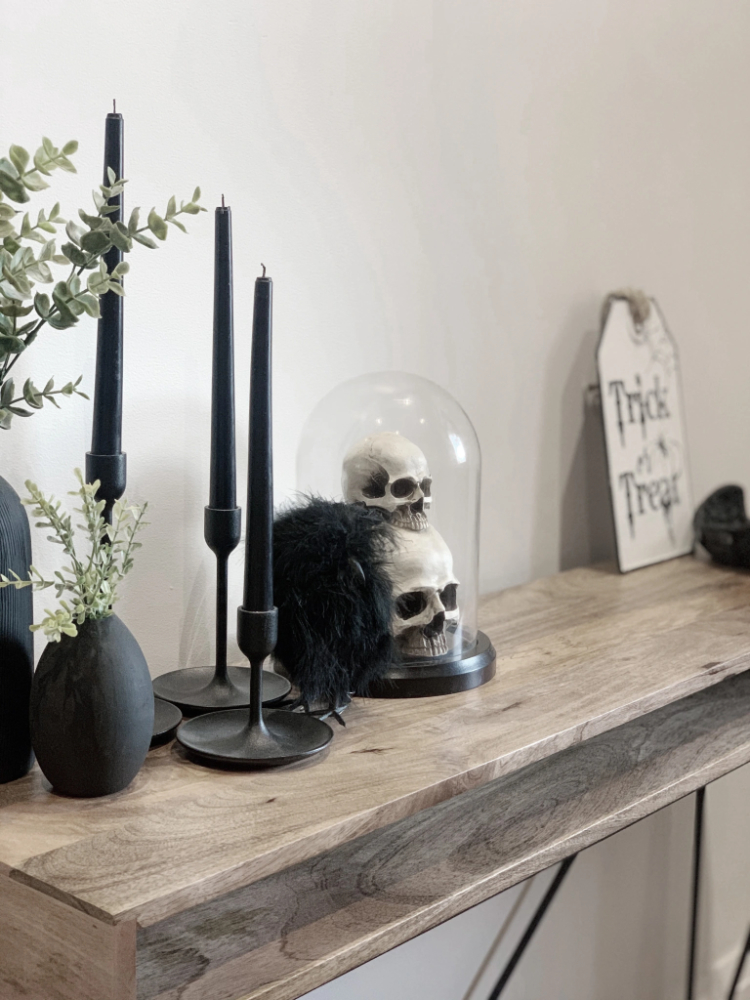 This post contains some affiliate links. I may earn a small commission if you make a purchase through one of these links. See more information in my disclosure policy.
---
SHOP HALLOWEEN HOME DECOR
---
Halloween is a fun time of year, and it's especially exciting when you can create a festive environment without spending too much. By using some simple, inexpensive Halloween decorations for the home you can make your home look like a haunted house or spooky graveyard.
Make sure you are following me on Instagram, Pinterest, and TikTok for more ideas – I'll be posting new DIY projects all month long! And don't forget to share your own creations with me – I love seeing how everyone celebrates Halloween differently. Happy haunting!
If you liked this post, you may also like: