*This post has been sponsored by Regencyshop.com. However, all opinions expressed are entirely my own.
Do you ever flip through home decor magazines and feel inspired, but then don't know how to translate those high-end looks into your own home? It can be tricky to create a stylish and modern interior design without going overboard. But don't worry, we've got you covered!
Here are 8 tips to help you achieve a classy and chic look in your home. Enjoy!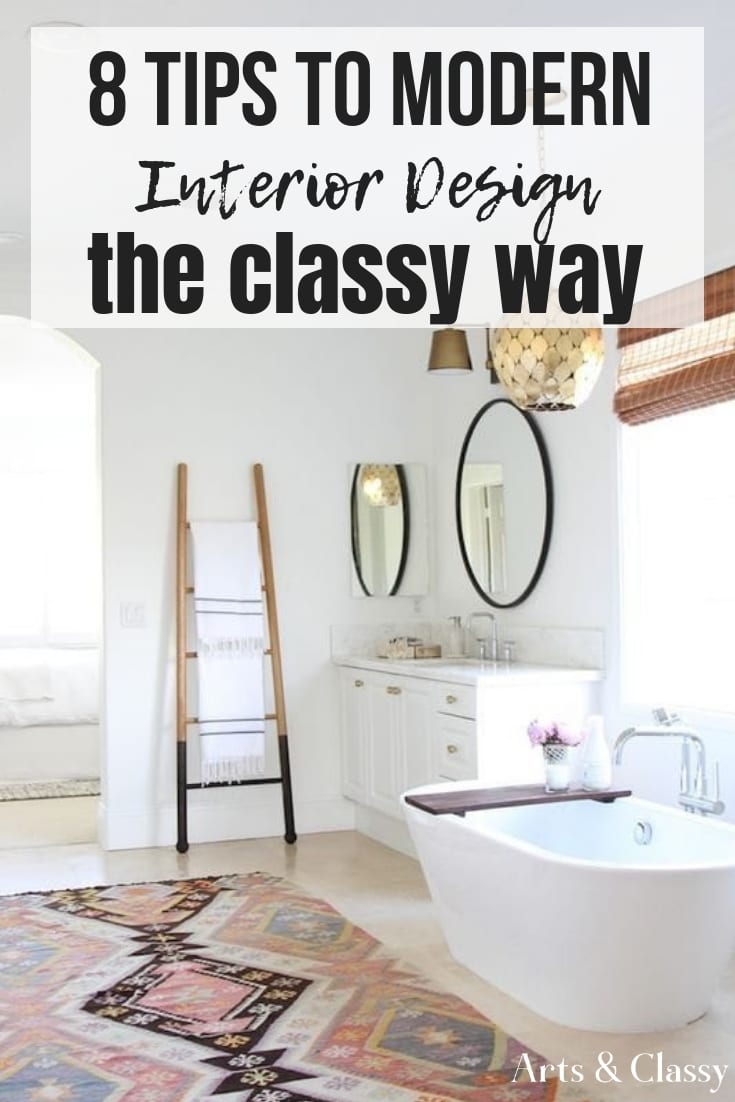 I like to play with textures and sparkles to help make the space evoke a feeling.
1. BEGIN WITH A SPECIFIC PLAN FOR A COLOR SCHEME

The very first step is to create a color palette. You can define this in a design board layout, in a rendering, or even in a painting or mixed media collage to define the overall feel of a space. I recommend sticking to a 4 color max color palette. From room to room, the design can evolve in other ways. In each room, you can create a sense of harmony.
2. LET THE GOLD HANG OUT
Metallic finishes already add plenty of sparkles, but the sheen will make a bigger impact in a variety of colors.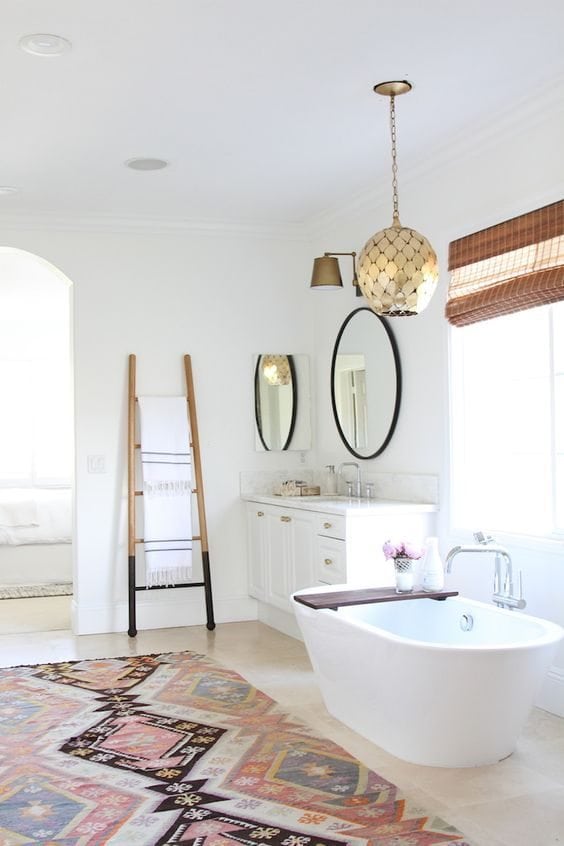 3. PUT INVESTMENT PIECES FRONT AND CENTER
If you truly love something, you'll want to put it on display. I am in love with the Marble tulip coffee table. That would definitely be my front and centerpiece to display.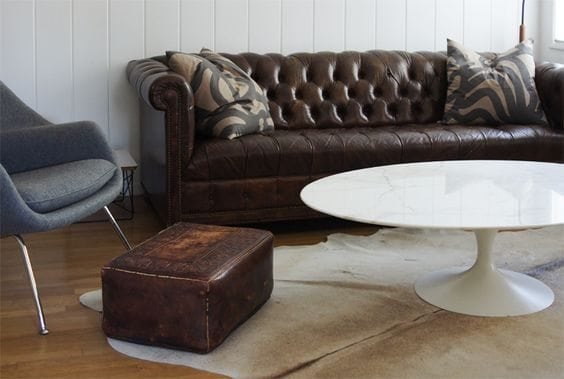 I am also a fan of the Egg Chair design and how well is flows with other design aesthetics.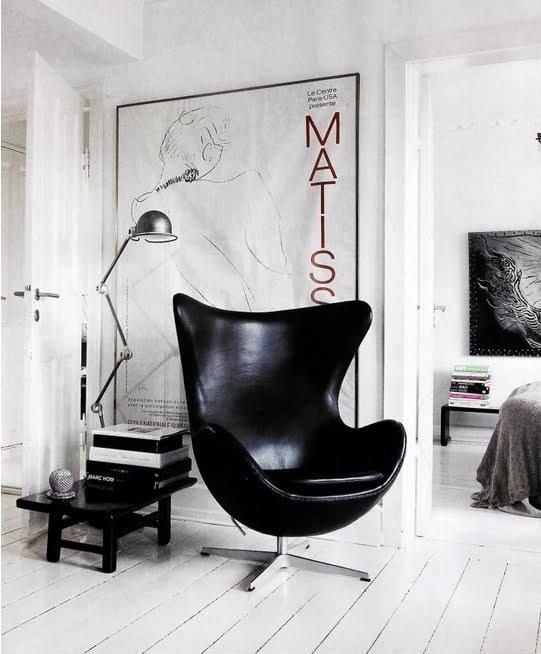 4. FAKE HEIGHT WITH LOW FURNITURE
Create strong verticals and avoid the horizontals. Use low furniture so the room seems taller. Check out the Ibiza chair like the one pictured below.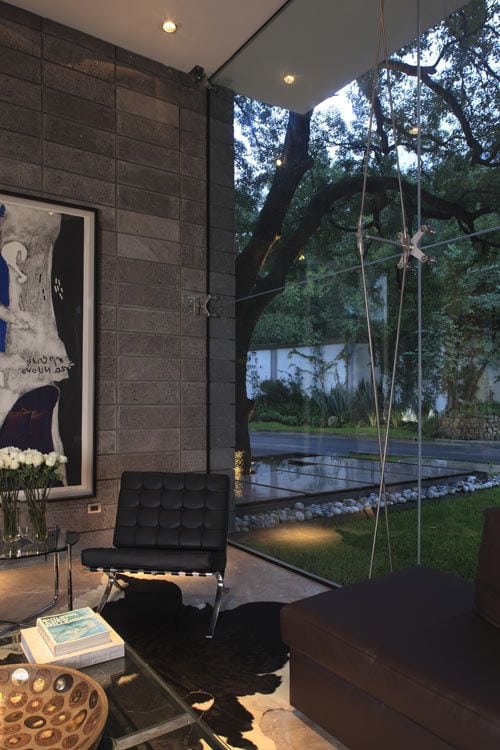 5. WARM UP A ROOM & MAKE IT APPEAR LARGER WITH A MIRROR
Mirrored panels can be quite elegant and are an important element to give your room a spacious look.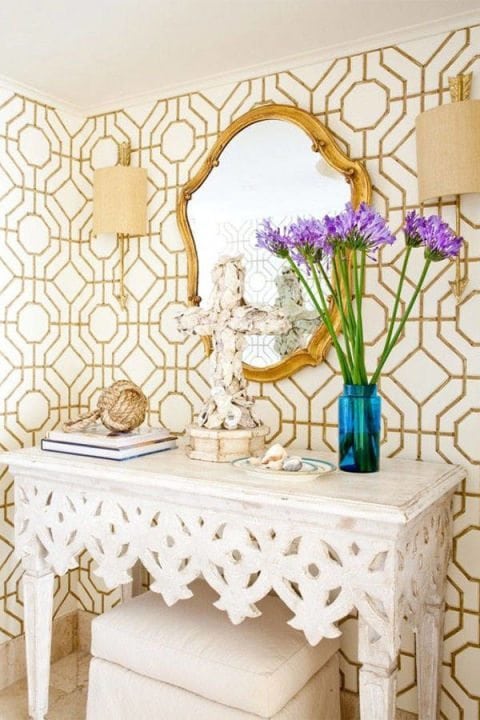 6. DON'T CUT YOUR BUDGET ON THE SOFA
Put some money into a comfortable, well-made sofa that you'll have forever. I am a fan of the Chesterfield sofa design. I love tufted furniture and the contrast between the tufts and the leather on this sofa creates a beautiful texture!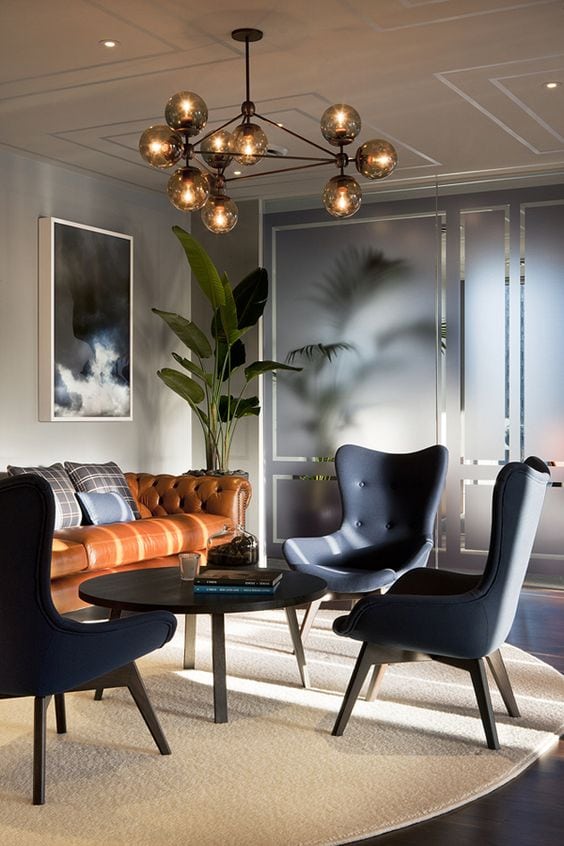 7. PILE ON THE PILLOWS FOR EXTRA LUXE
one pair of pillows looks skimpy. Use two pairs, in contrasting patterns, colors, and textures. Take a chance on small pillows, they look like something that came with the furniture.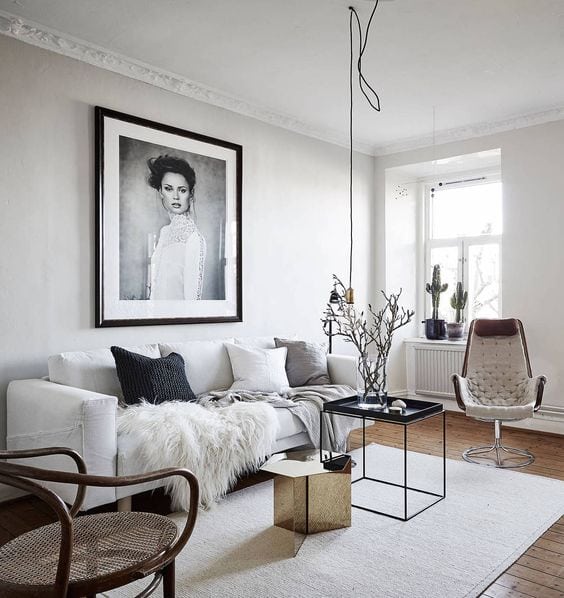 8. GO DEEP WITH LAYERS IN SMALL SPACES
Small living spaces don't have to feel cramped. When decorating your small space into a modern interior design masterpiece, you must be smart with your layout. Use space wisely and take advantage of your vertical storage options.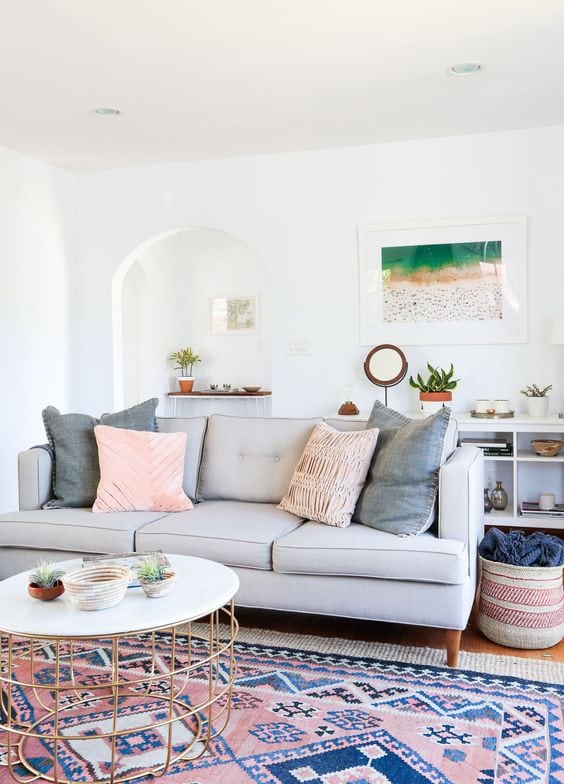 What tip did you find most helpful? Make sure you are following me on Instagram, Pinterest, YouTube, Hometalk, and TikTok for more ideas on how to decorate your home!
Share with me in the comments below! Also, make sure you are subscribed to the newsletter! Sign up form is below.