I am very excited to share this living succulent frame tutorial with you today because I am now a Hometalk TV host! My most first episode was a fun one because I was able to branch outside of my furniture flipping projects and create something derived from nature.
I have been tapping into my inner green thumb since quarantine and I never thought I would enjoy it so much.
Are you a succulent fan? I know I am. Mostly because I really don't have a green thumb and these are easier to care for than other plants. I want to change my former belief of not having a green thumb + live a more sustainable life.
My husband and I really want to learn how to grow our own herbs and food. This living succulent frame tutorial is the first step on that journey.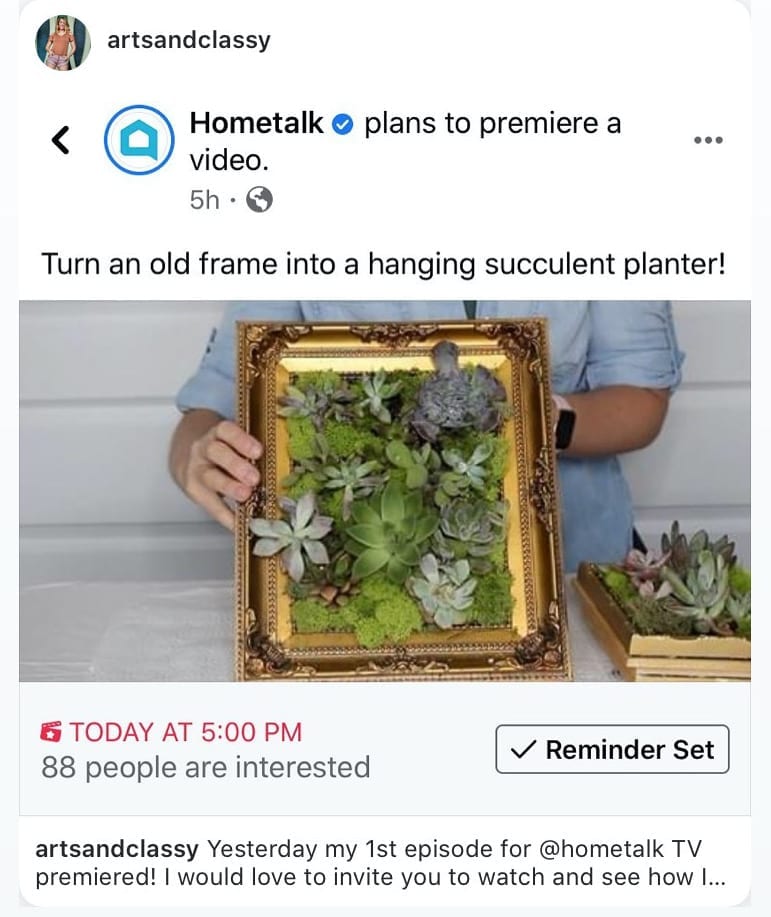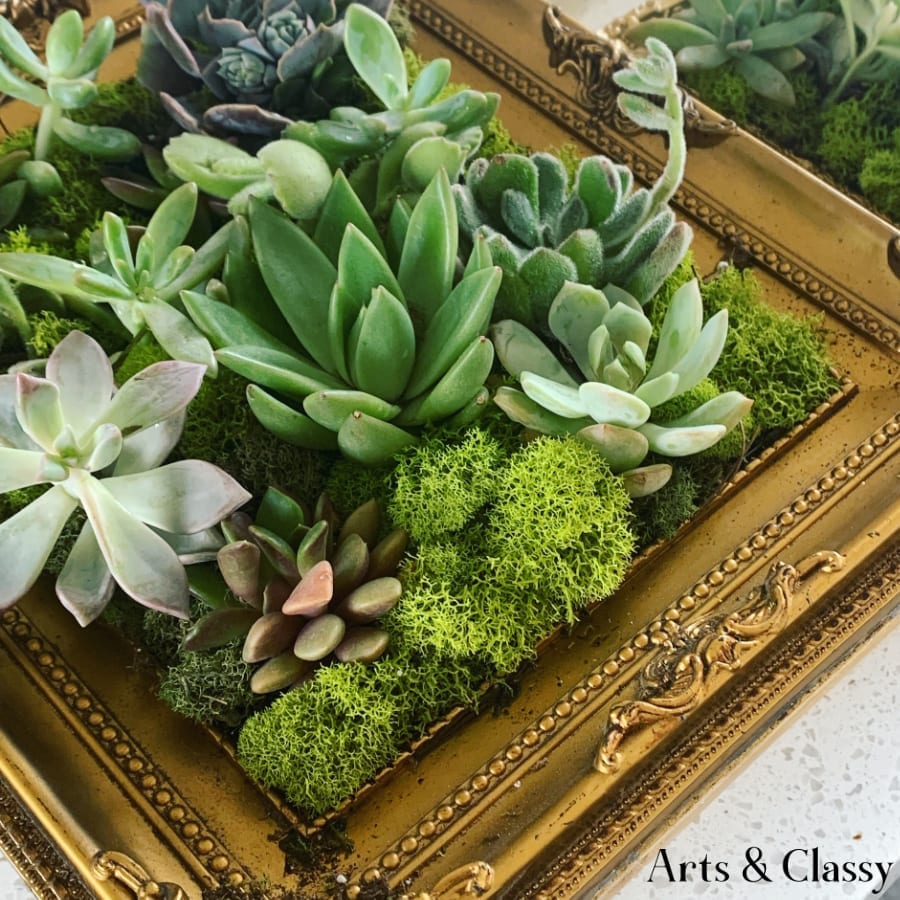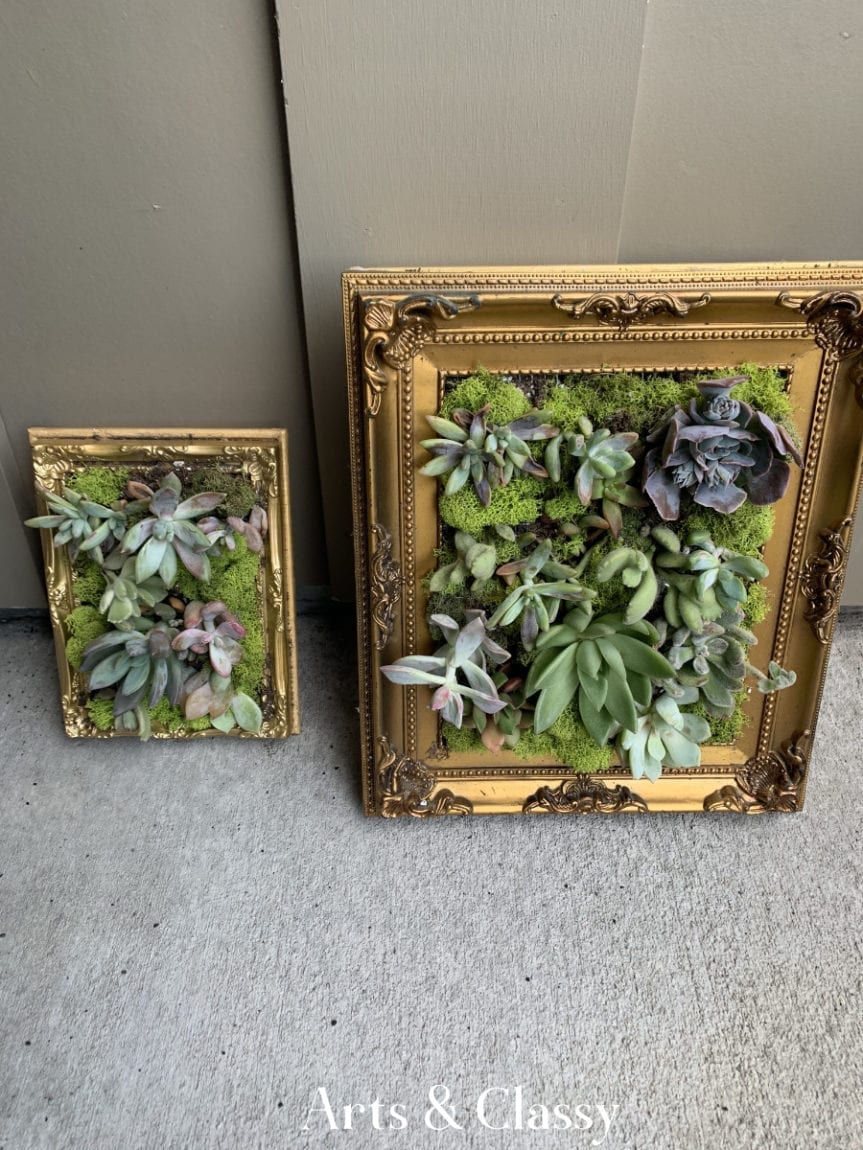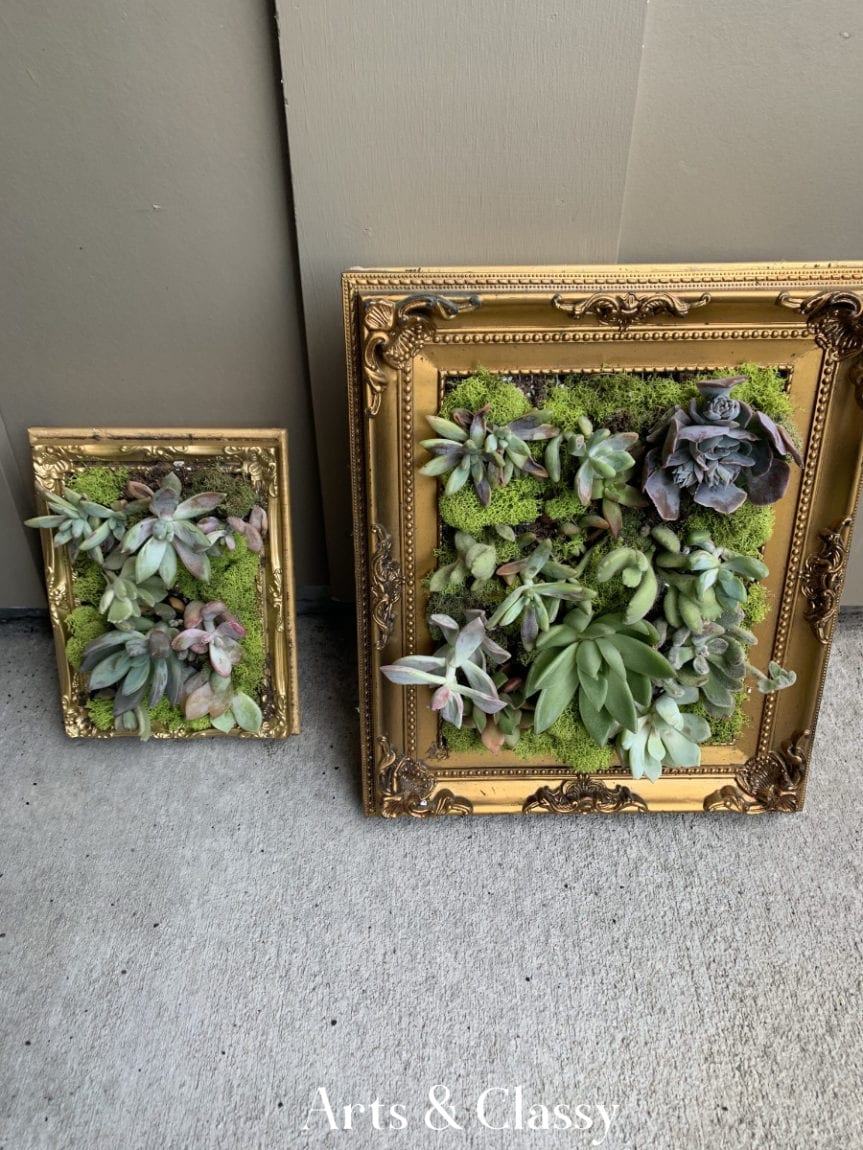 If you like what you saw here and you want to see more of my episodes make sure to checkout my Hometalk TV Channel!
A few of my thoughts on this project were that it took a lot longer than I thought it would. I underestimated how long each step would take to put the frames & wood boxes together. However, I loved the the final result. I think these succulents look so elegant in their gold frames. Who doesn't have some extra frames hanging around that they could use to try this project?? Just me? ??‍♀️
I tend to have a clutter collection in my home of supplies and random objects so I can use them for future projects if I need them.
If you liked this project, you will also like: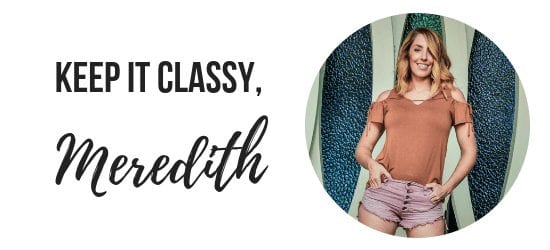 Download your free printables.
Subscribe here to never miss a single inspirational post! And receive your free Spring Printables, too!