Halloween is one of my favorite holidays! Not only do I love the costumes and getting dressed up, but I also love all of the decorations. This year, I tried some easy and affordable DIY Halloween decorations to save money. Check out these ideas!
1. Pottery Barn Dupe DIY Terracotta Jack-O-Lanterns
What's your favorite fall decoration? We're betting it's a pumpkin. And if you need another fun project to make the season even more colorful, look no further than this Terracotta Pottery Barn Pumpkin DIY Dupe tutorial! This simple idea can be done with just about anyone in minutes—so get ready for some serious crafting action and transform your home into an autumnal paradise today by following these expert steps on how to design yours here first at Arts & Classy. Learn how to make these Pottery Barn Dupes with an easy step-by-step tutorial.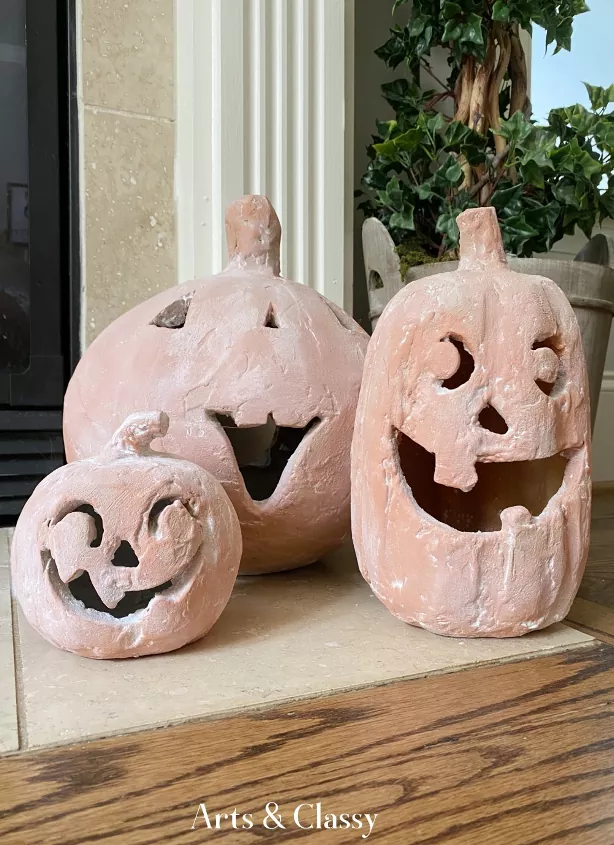 2. Yarn Pumpkins Centerpiece
The perfect way to decorate your dining room table this Halloween is by making a yarn pumpkin. These smaller projects only take minutes and can be created using materials found at home, which means they're budget-friendly too! Pumpkins are an excellent decoration for any holiday or occasion — but why not go all out? Make one today so you're ready when Halloween rolls around again! Learn how to make this yarn pumpkin centerpiece!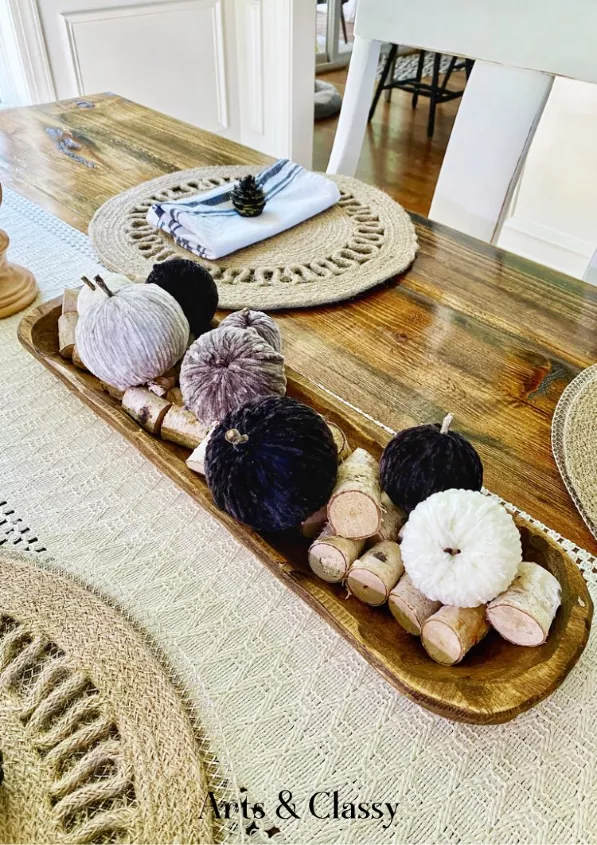 3. DIY Witch Legs
So you want to create a spooky mood? We have the perfect solution! These witches' legs are so easy and fun DIY Halloween decorations. All we need is pool noodles from Dollar Tree, pillow batting (or regular old pillows), duct tape for our magical transformation process–and some boots of course! This year I transformed my front walkway into a festive place by adding these simple, but effective decorations that were just about as much work once they're put together than it takes for me now when jumping out there every day during the trick-or-treating season. Learn how to make these witches' legs step by step!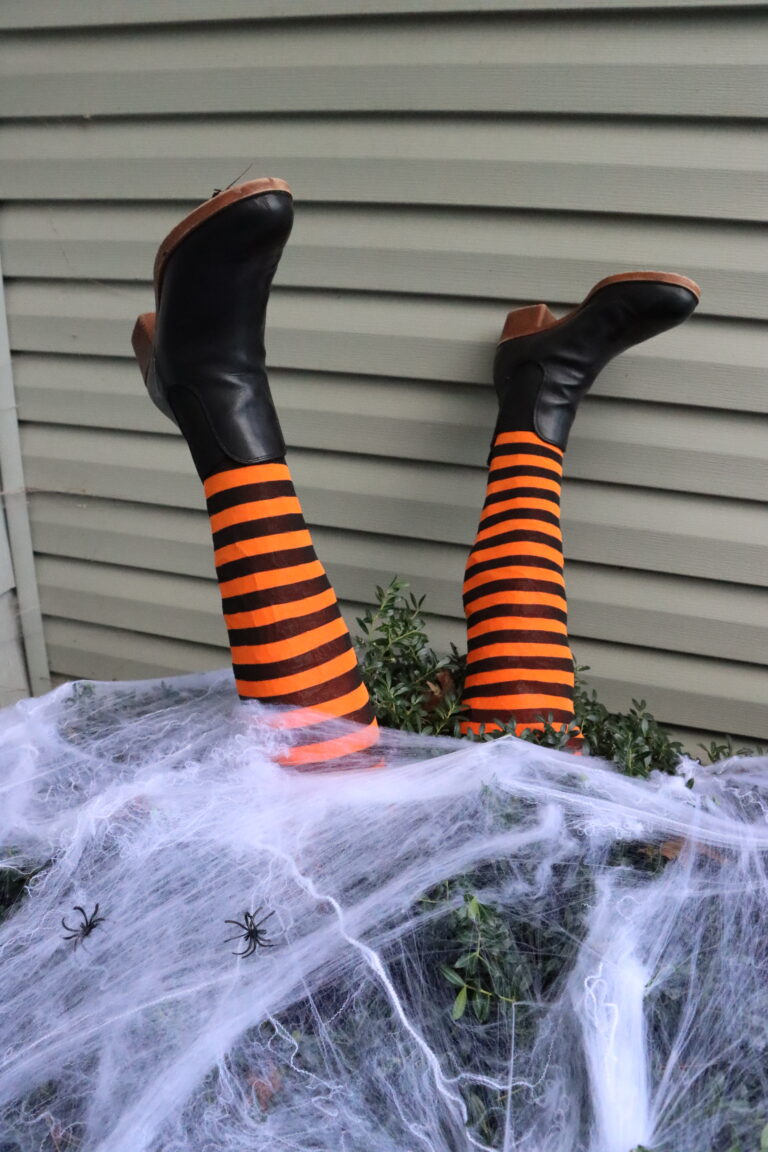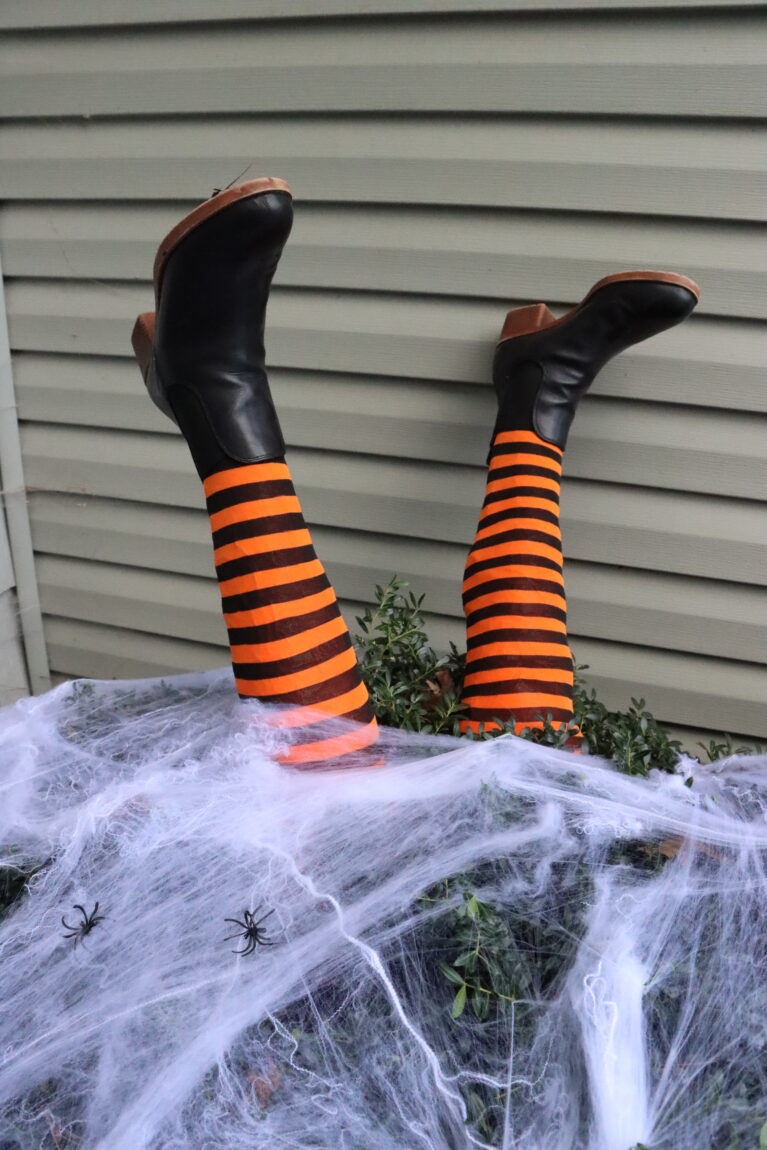 4. Hocus Pocus Farmhouse Sign
This year, I decided to repurpose an old wood sign and turn it into a fun Hocus Pocus sign for a fun DIY Halloween decoration. It's so easy! You'll be able to make your home feel like the best place in town with just one of these hanging around. I promise you won't want any other decorations after seeing how beautiful they are when done right. Learn how to make this sign step by step.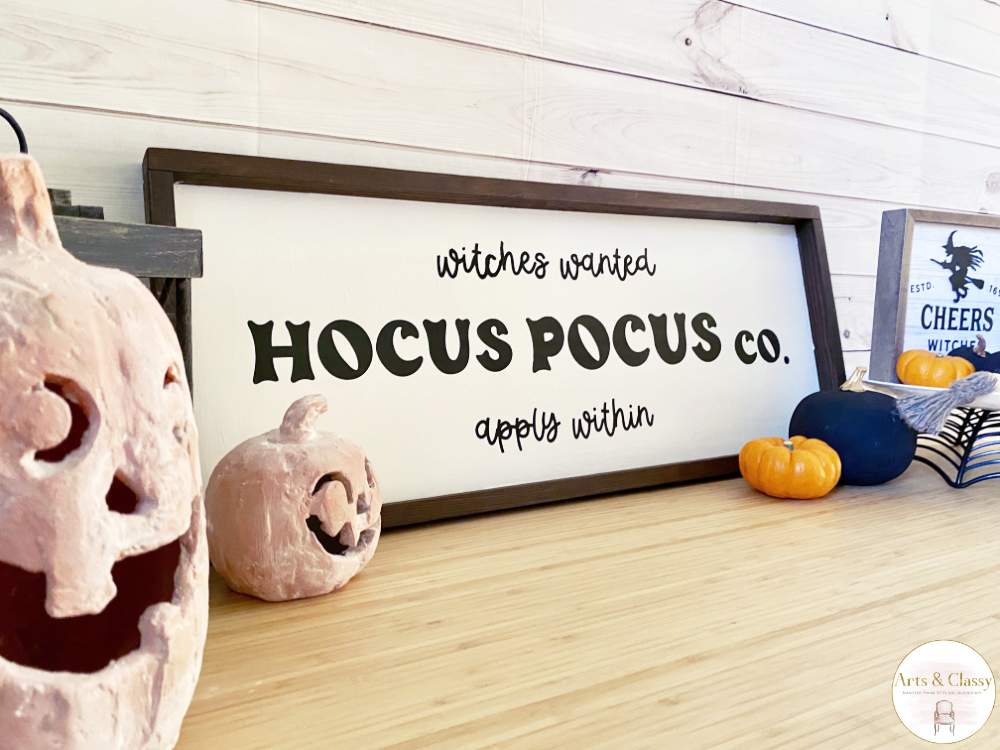 5. Dollar Tree Racetrack Pumpkin Centerpiece
What's better than a cute Pumpkin? This Hot Wheels pumpkin is the perfect DIY Halloween decoration. It only takes minutes to make and costs less than $5! You can use it as an accent piece or even display it around your home during Halloween and/or Thanksgiving dinner parties. It'll be sure not to go unnoticed by anyone in attendance due to its unique design that will catch their eye immediately upon entering any room. Learn how to make this cute centerpiece!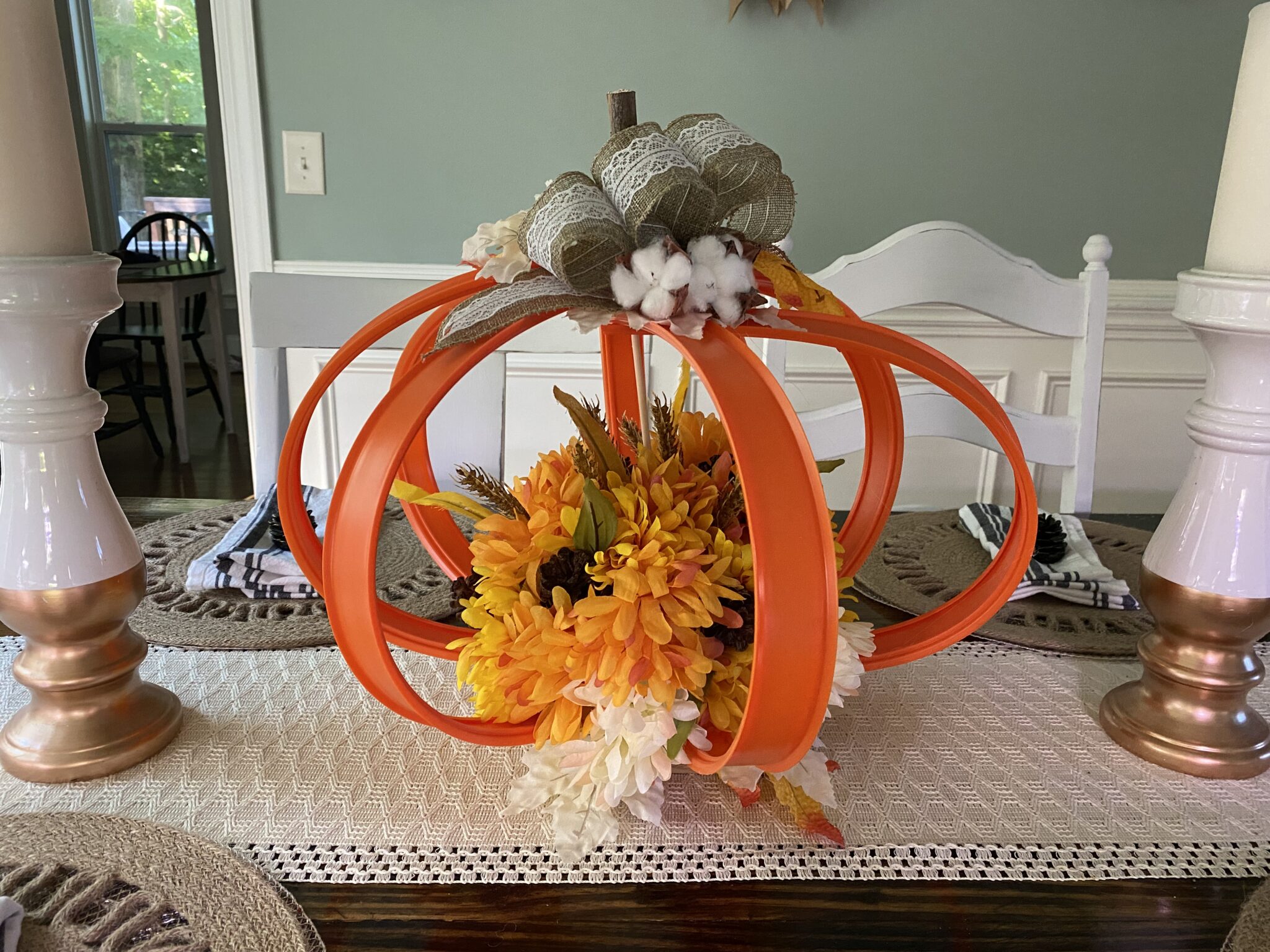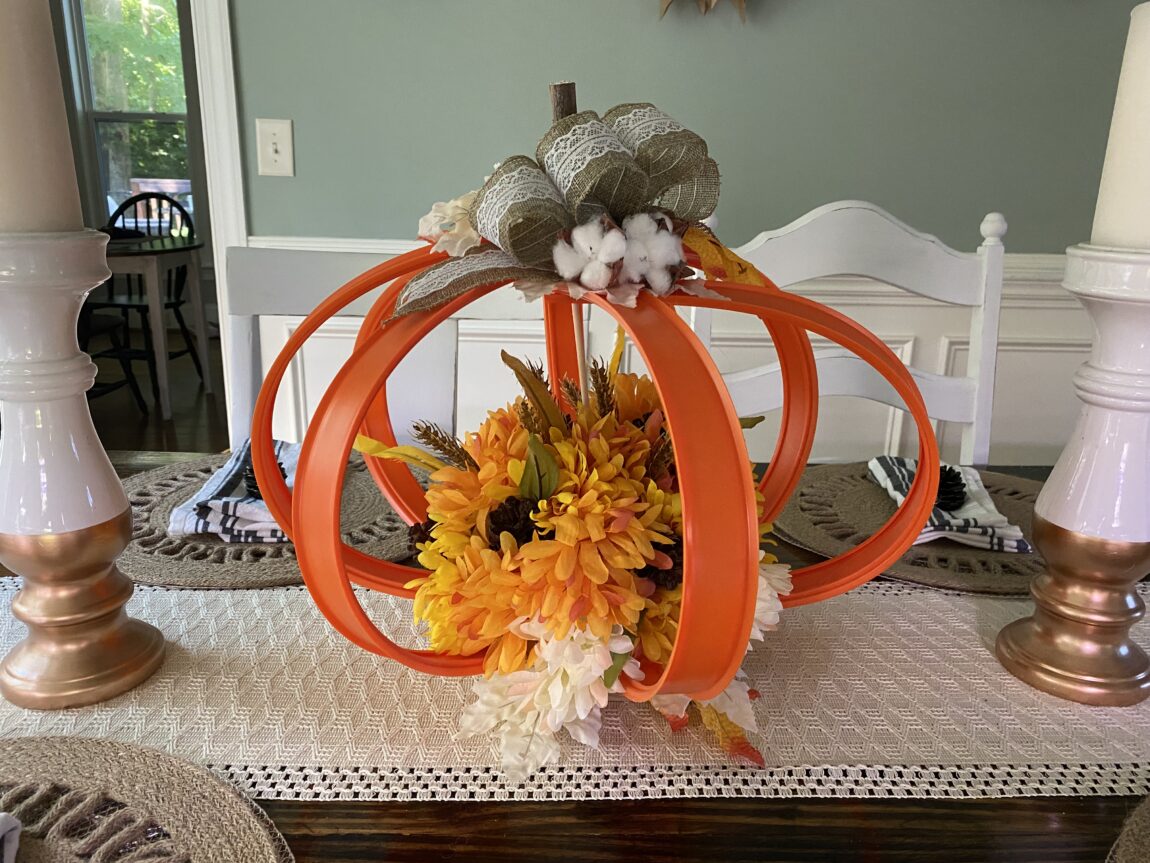 I hope you enjoyed these easy and affordable DIY Halloween decoration ideas! I had a lot of fun making them and can't wait to show them off to my friends and family. Make sure you are following me on Instagram, Pinterest, and TikTok for more ideas throughout the year. Thanks for reading!
If you enjoyed this post, you may also like: