Happy Makeover Monday! I am so excited to share this project with you finally! This has to be one of the biggest DIY makeover jobs I have ever taken on. It all started when my friend Desiree invited me over to check out a few furniture pieces in her garage that she wanted my help with.
I saw this 70s rocker chair and she was telling me how she wanted to give it a more feminine modern makeover (so it matches her beautiful grey tufted sofa). Check out the BEFORE photos of how sad this chair was looking. I mean it even has black duct tape covering a hole in the seat cushion. This chair was in need of some serious TLC.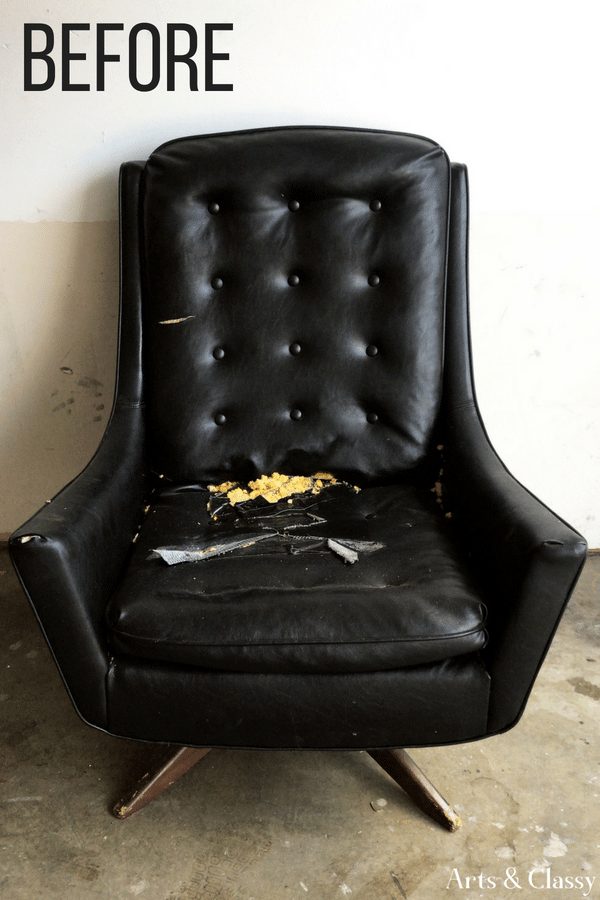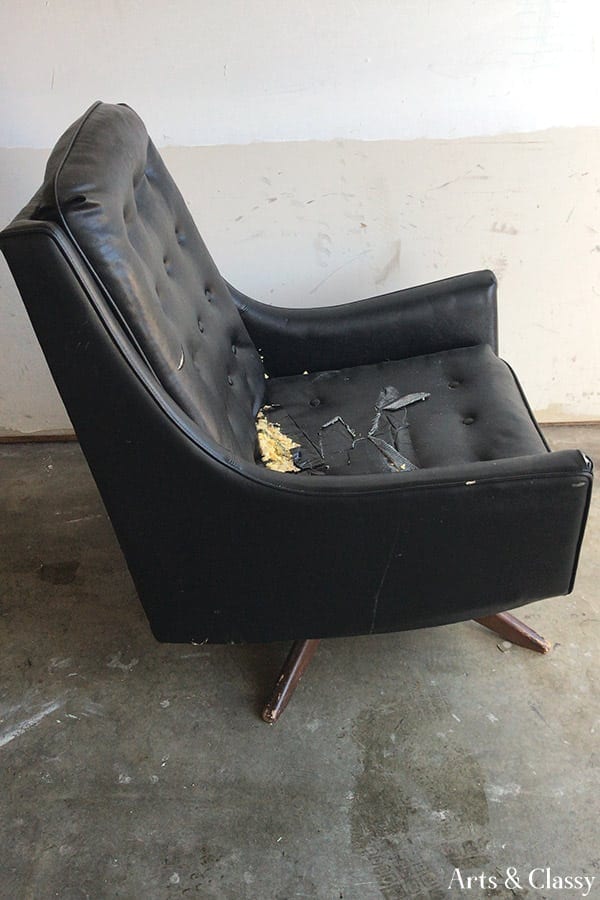 I was going to try and record myself working on this project, but since it was such a big piece (and I had to spread the work out each week) it didn't happen. I will be honest though… I am just glad this piece is finished. What I learned during this project was that I am not a big fan of heavy sewing. I am more of let's paint furniture kind of DIYer.
*This post contains affiliate links. Please refer to my disclosure policy for more information.
Supplies I used for this project:
Flathead screwdriver
Needlenose pliers
Sewing Machine (This machine is similar to the one I have)
Thread
Fabric – I got mine from the fabric district in Downtown LA.
Hammer
The process of removing all the leather of this piece took me a couple of days. This was that a big job. Especially since the seat and back cushions had completely disintegrated.
For the most part, I used the flathead screwdriver and my needlenose pliers to remove the leather. I wanted to keep everything intact so I could use the original to make new patterns with the fabric I chose. I also kept a lot of the original hardware that was used on the back of this chair and the front to reuse it.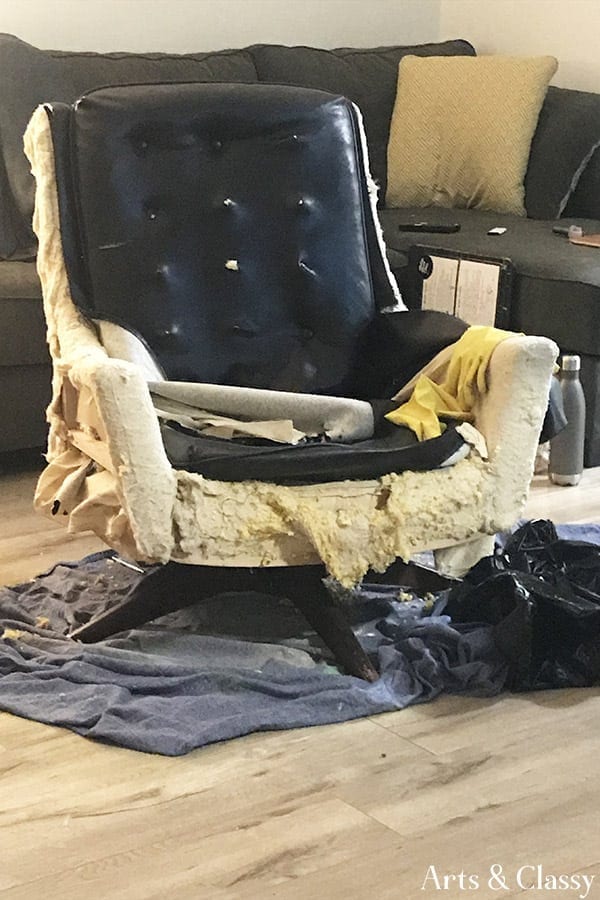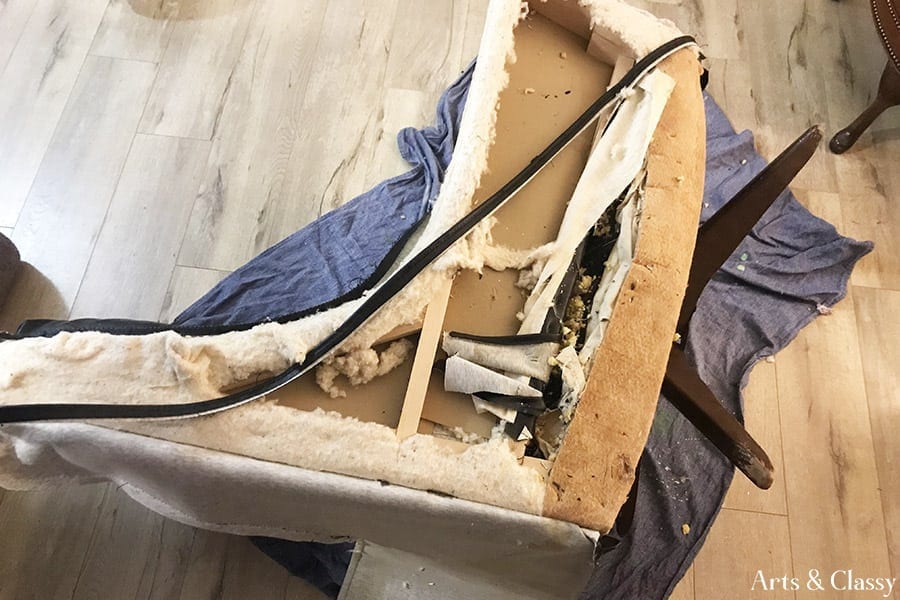 I ordered new 3″ thick upholstery foam and cut it into the shapes I needed for both cushions.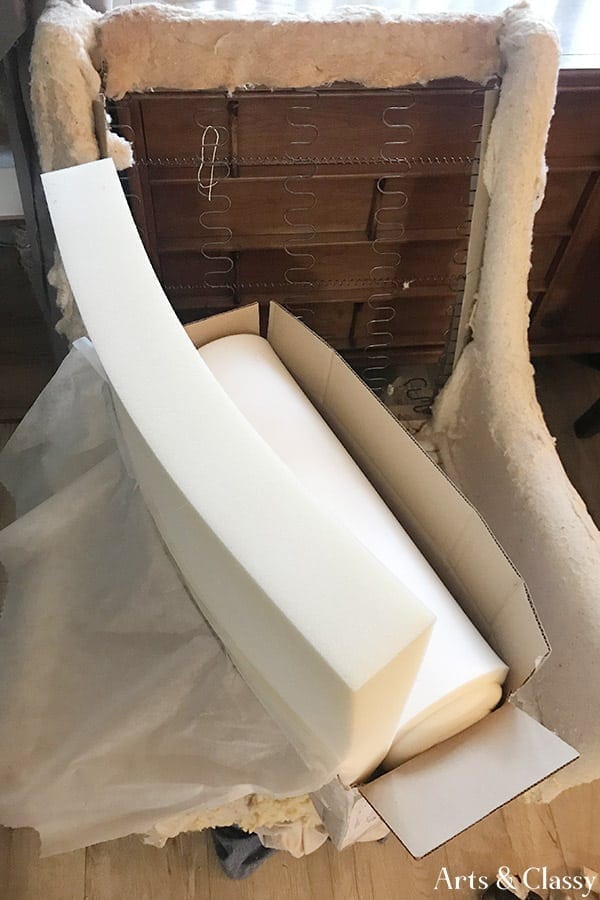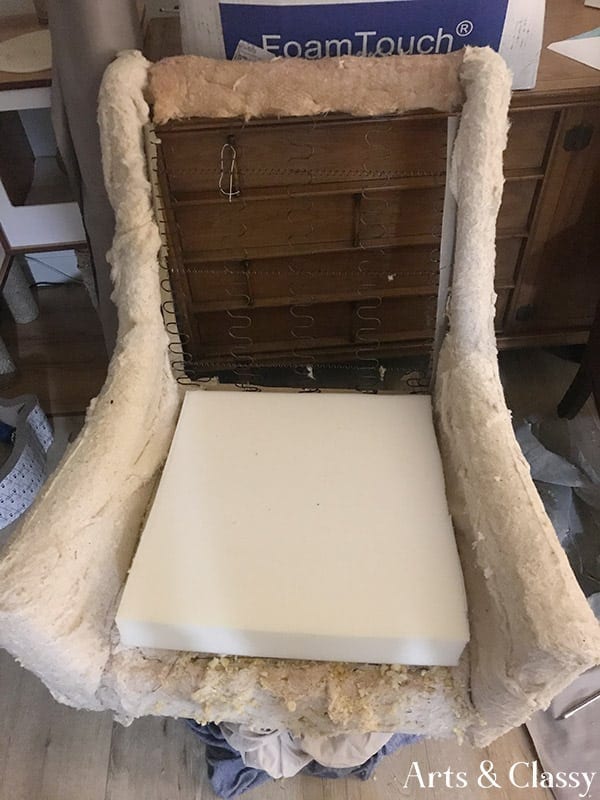 I had to break out my Brother sewing machine for this one. This project was like putting a really challenging 3d puzzle together.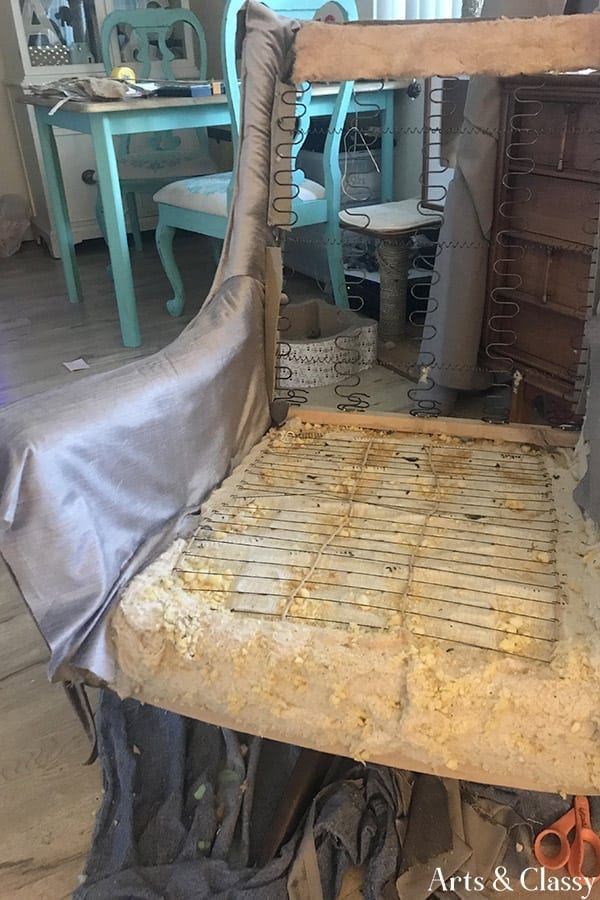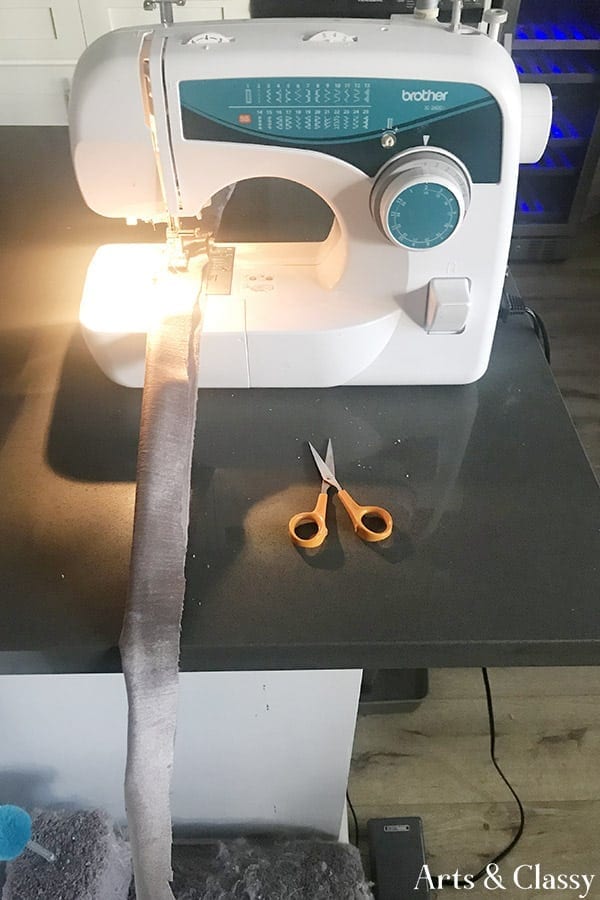 When it came to the smaller pieces of fabric, it got a little tricky, but I tried to stay organized with this process. I didn't want to lose track of anything and have to redo more than I already had to.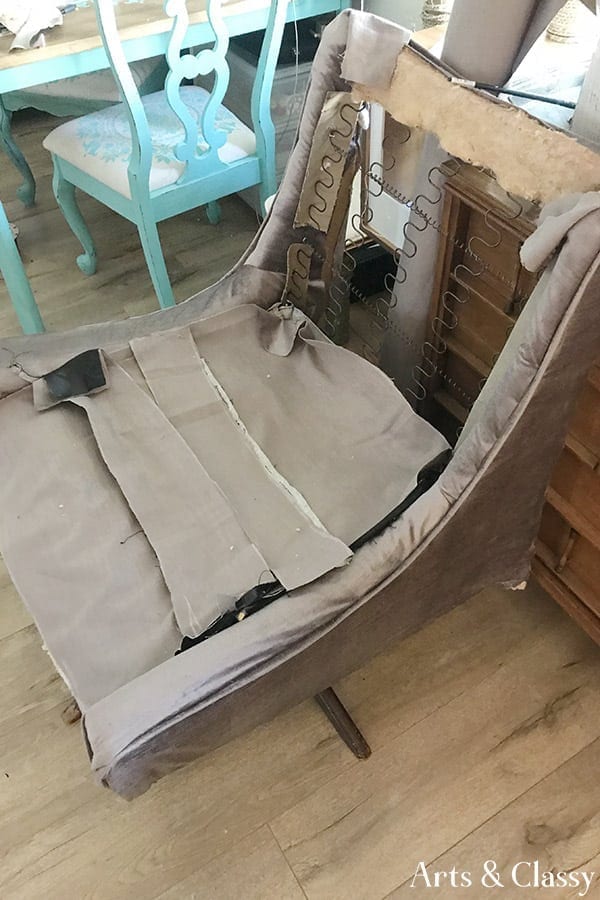 I would say that the tufting portion of this project was my favorite. I used the original fabric to cover the original buttons for this chair. I ordered some upholstery needles and thread to secure these buttons in place.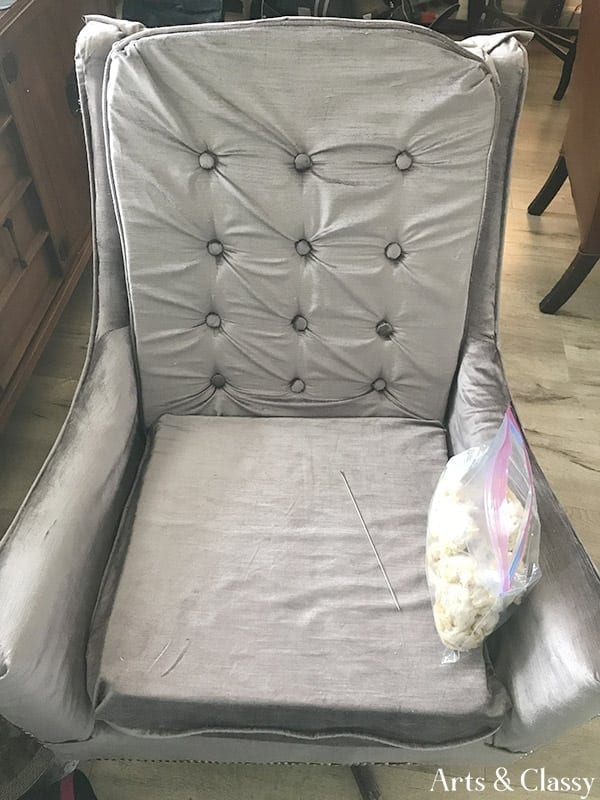 I also added some upholstery tack decoration to the bottom front part of this chair.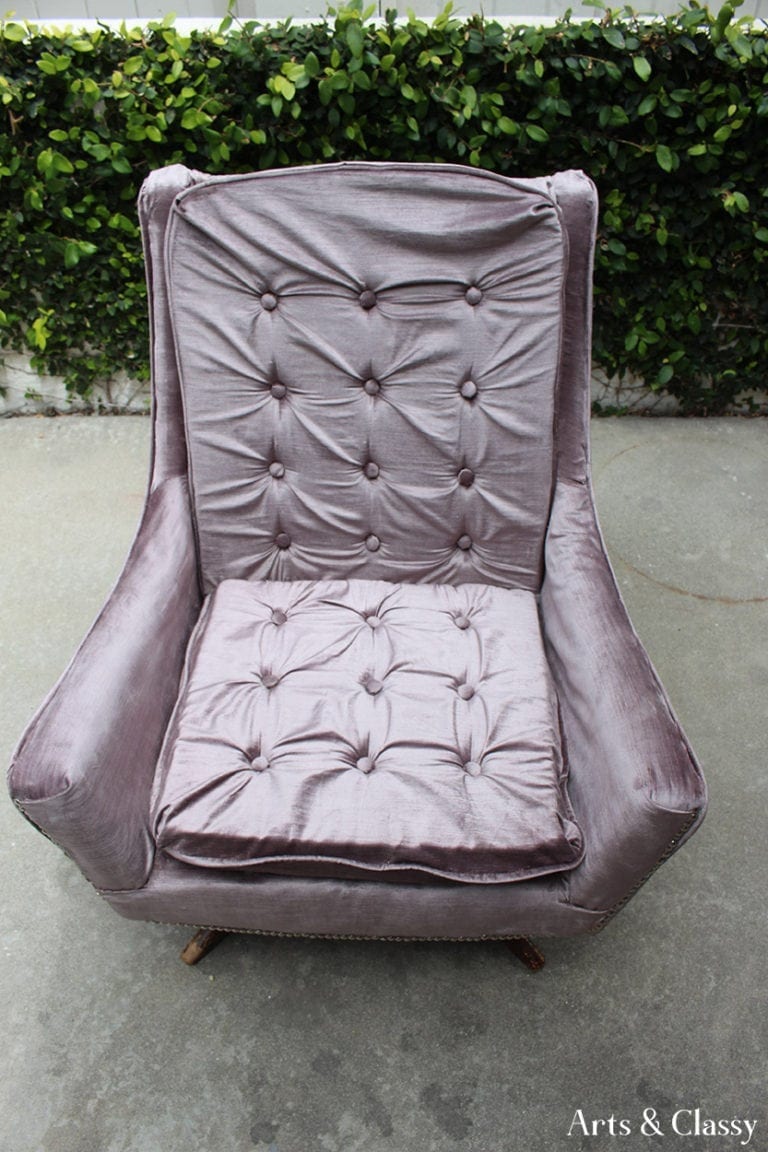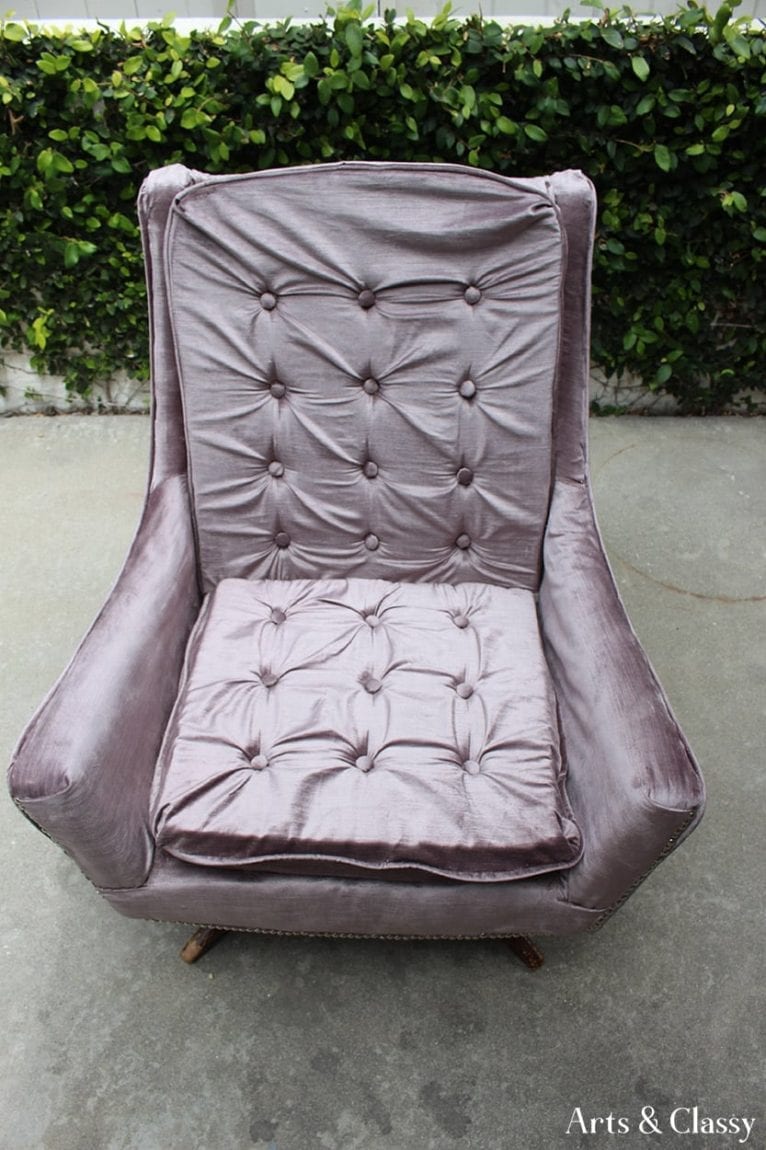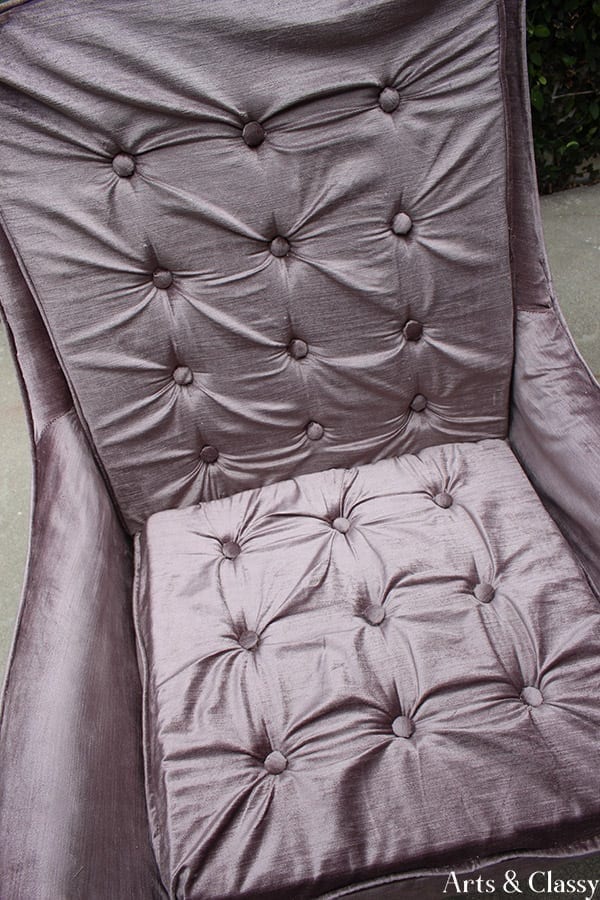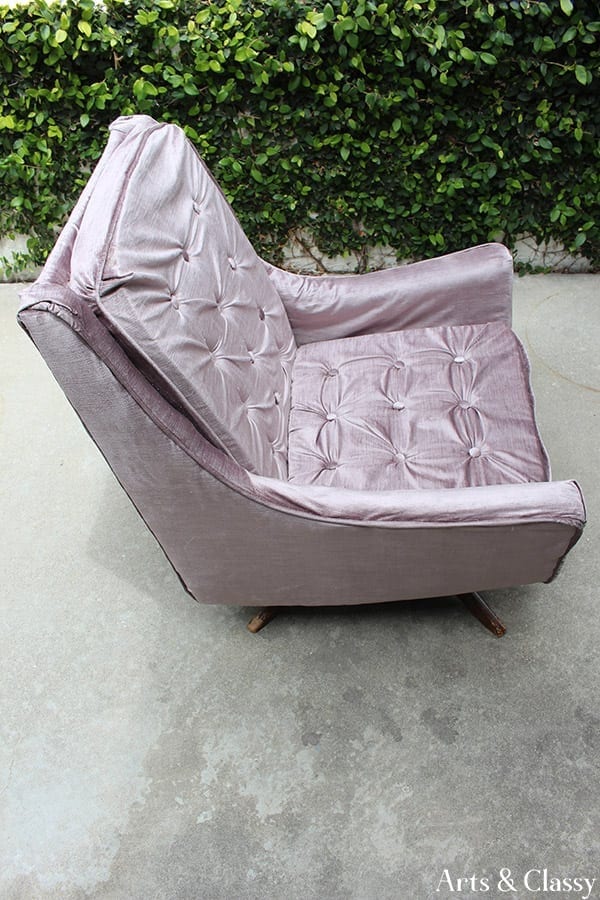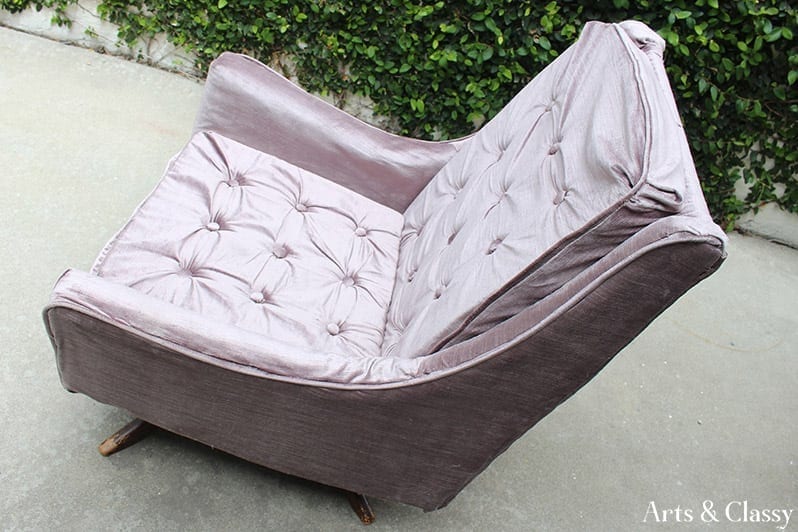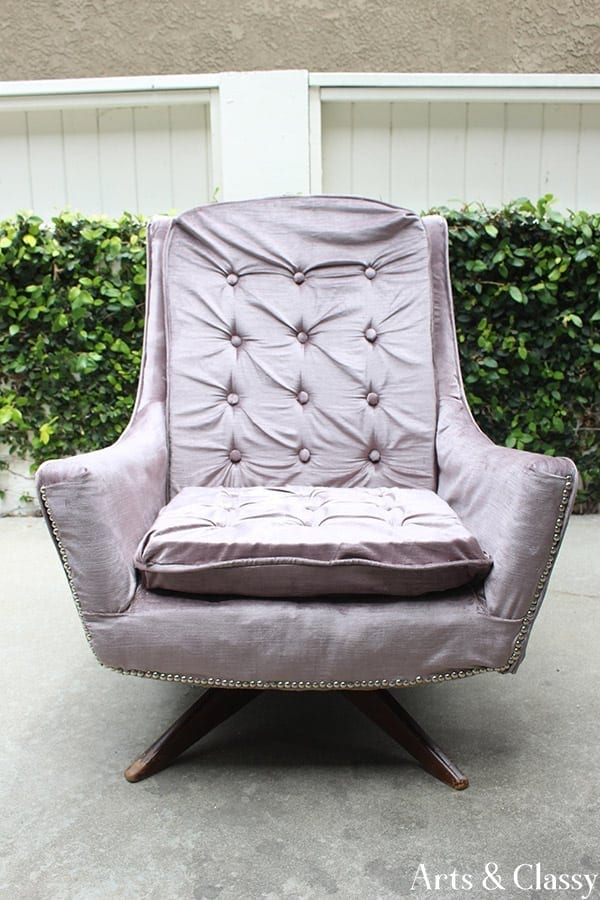 As I said earlier, I learned a lot during this process. I do not claim to be a professional upholsterer but, I think I did a decent job making this piece enjoyable again.
So what do you think of this chair? Do you like what I did to it? Let me know in the comments below.
If you liked this project, please pin it for later.

If you liked this project, you might also enjoy…