Have You Experienced The Joy Of A #BalconyGarden Yet?
We all know the state of the world right now, there is a surge in rentals around the country and that means that functioning in smaller spaces is a must. As a renter of 15+ years, I know this to be true. Another skill that is becoming important for people around the globe is being more self-sustaining. And that means in multiple areas, but today I will be focusing on building a successful balcony garden.
Being able to grow your own food is an important skill that will save you money and stress in the long run.
We are embracing our ancestor's skill set and ability to be fully self-sustaining and in the long run, we will all be better for it. Can I also point out that being able to grow your own food and herbs is a really cool thing to do? Imagine being able to eat the carrots, tomatoes, and herbs you have grown yourself! The idea of not having to worry about pesticides and other chemicals being on your food before you eat it is such a relief.
Let's get onto this step-by-step guide for creating a successful balcony garden at your home!
This post has been sponsored by Responsival.
Step 1 – Get Permission (Do your research)
If you are a renter, this is important because there are some buildings that have strict regulations around what you can put on your balcony. Please check your lease and with your landlord or property management company to make sure you are abiding by the rules.
Nothing would be worse than spending your money building a beautiful balcony garden only to be hit with a warning or a fine for breaking the rules.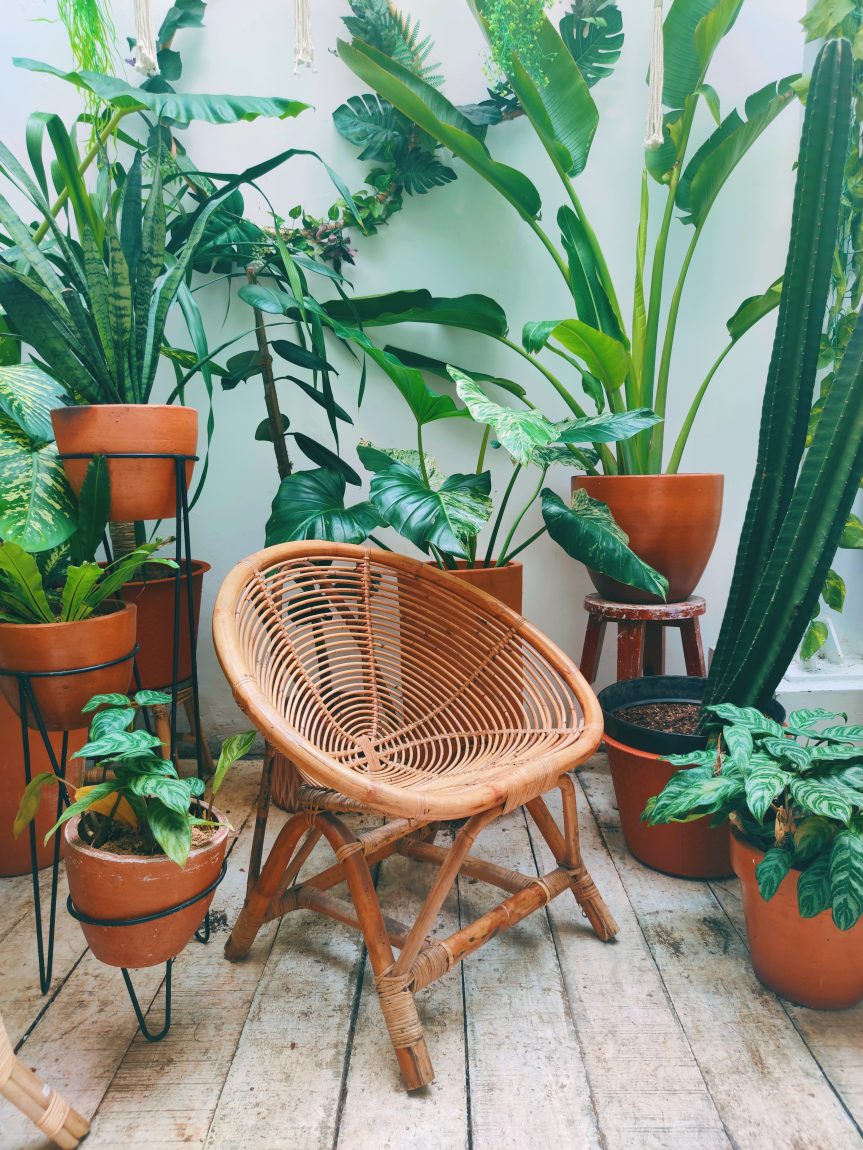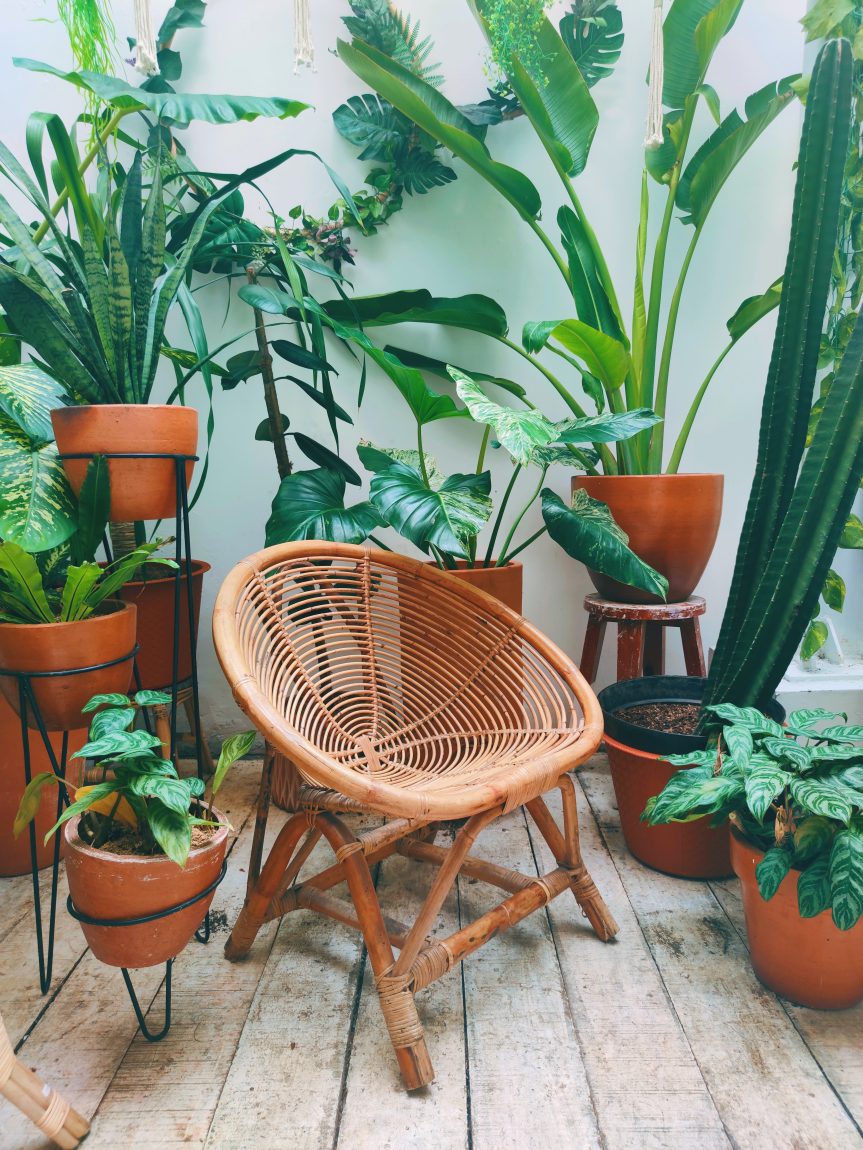 Photo by Ivy Aralia Nizar on Unsplash
Step 2 – Plan Out Your Space
This may be a "duh" part but the ADHD side of me would full-on jump into the excitement of buying new planters etc. But planning is important to make sure you can accommodate all the planters you would like to buy.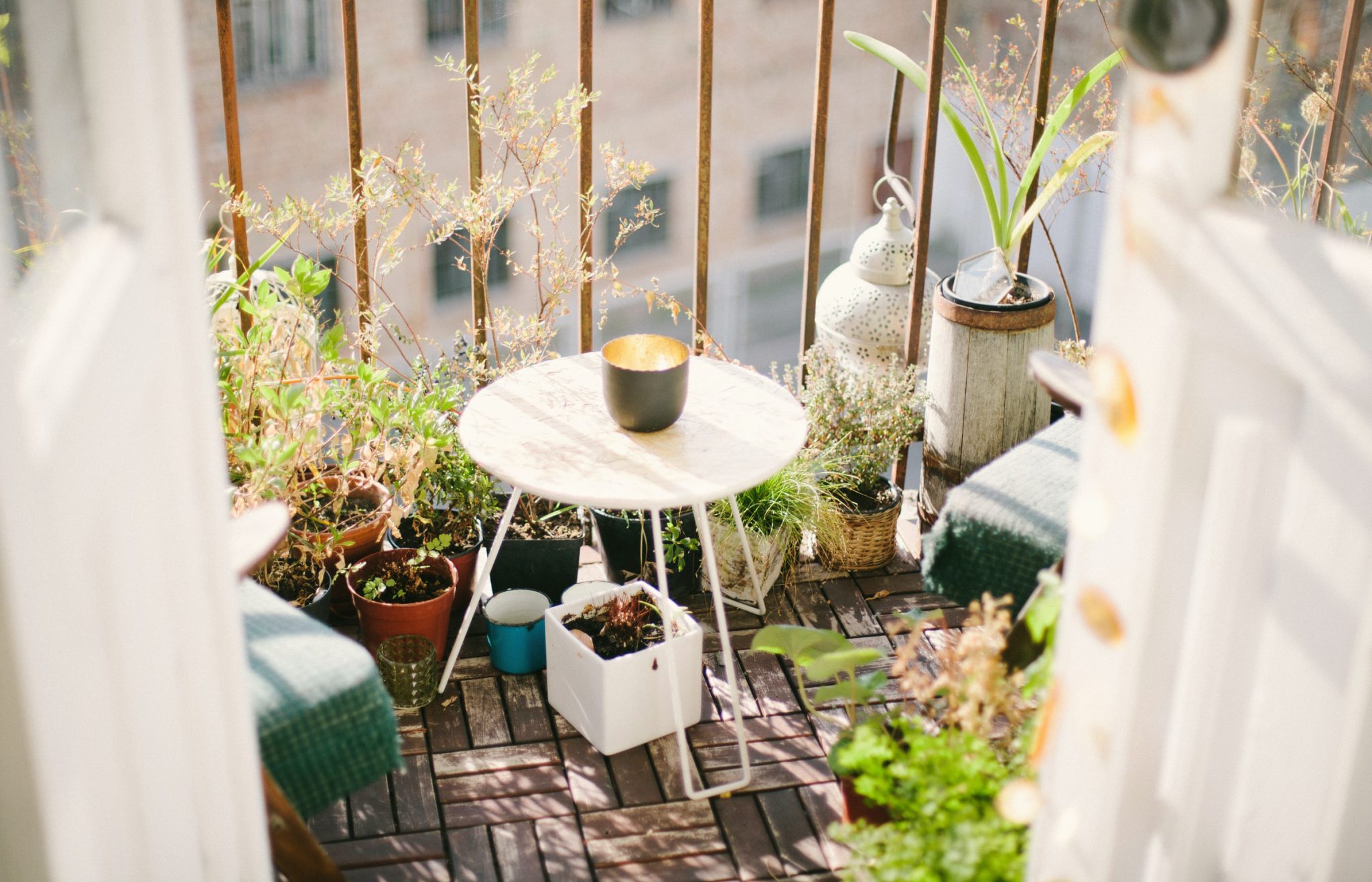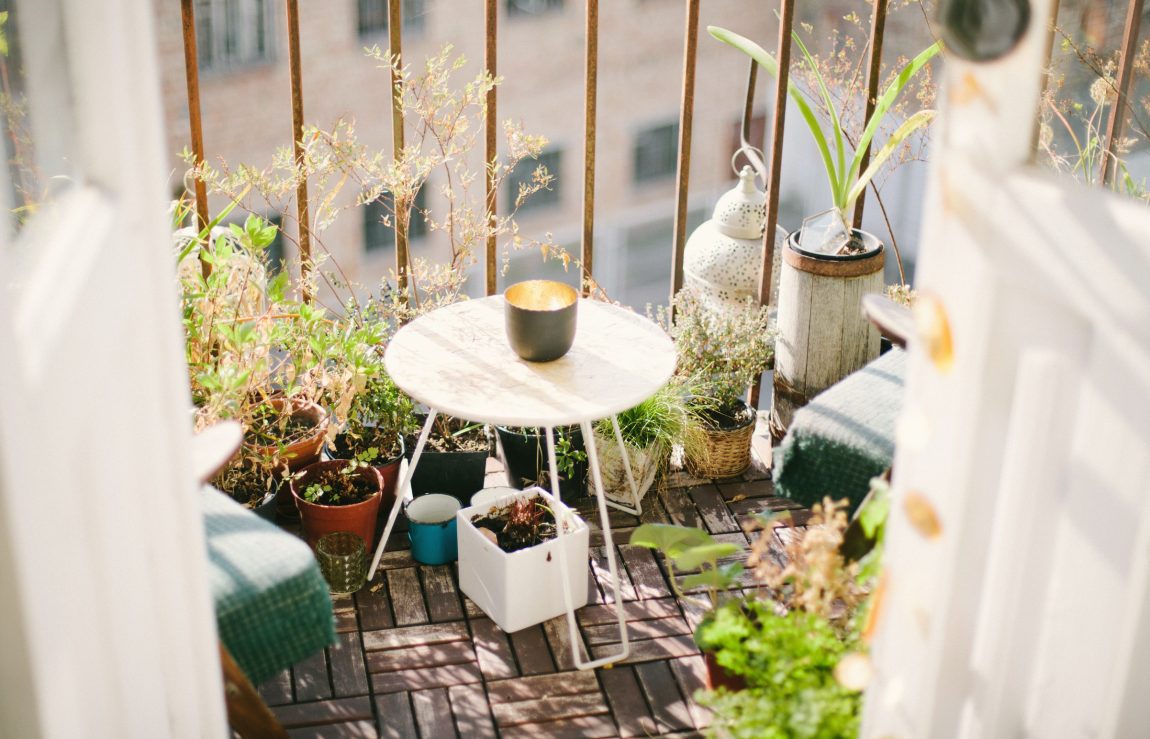 Photo by Artur Aleksanian on Unsplash
This includes the vertical space you have to utilize because vertical planters and plant stands are a great solution to help you grow more without having to take up a larger footprint. Vertical planters are a great solution to this obstacle.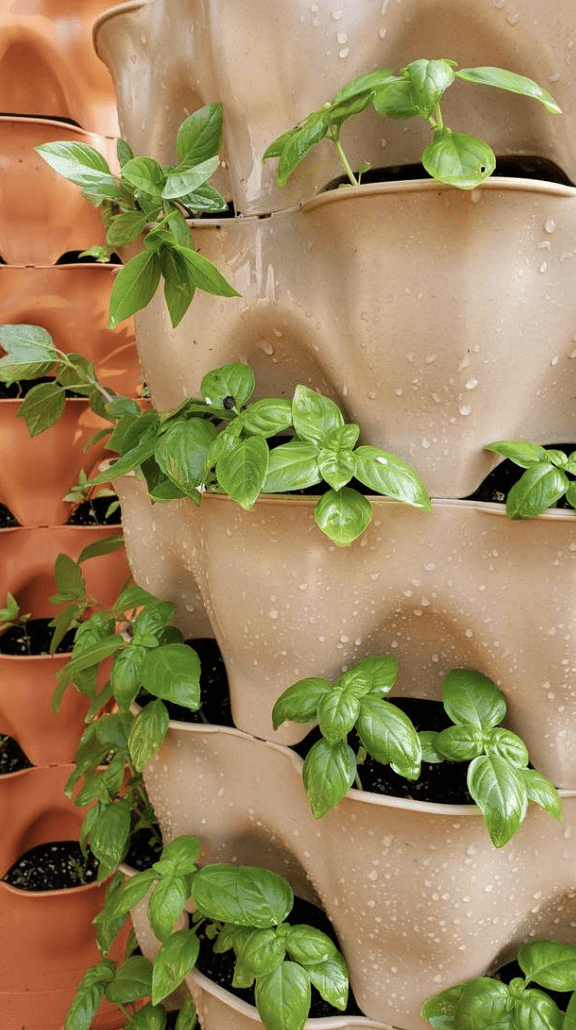 Photo Source: Garden Tower Project
Also, consider the weight of your planters by purchasing high-quality poly-resin planters that look just like concrete or stone. These have a similar feel but weigh a lot less and can still accommodate the goal you are working towards.
I am a visual person so something as simple as drawing it out on a plain piece of paper would be an adequate way to do it. I would also recommend listing out all the types of plants/food you might want to consider growing in your garden. I am sure you would also want to plan out a sitting space on your balcony to enjoy some outdoor time so include this in your plans. Pinterest is a helpful resource if you are struggling with ideas on how to lay out your small space. 
An important part of this step is identifying what direction your balcony faces would be helpful information so that you can plan out what would be realistic for you to grow successfully in your balcony garden.
Step 3 – Create a Budget (That dreaded B-word)
I know this isn't the "fun" part of this project, but it is necessary. My accountant husband would be so proud of me for saying this right now. Because that dreaded B-word was something I avoided for so long.
Realistically, how much do you want to invest into this project? This is important ESPECIALLY if you are a renter. If you move every couple of years, do you want to commit to moving your whole garden as well? Or would that be too much? Perhaps this step may make you circle back to Step 2 but it's an important detail to consider.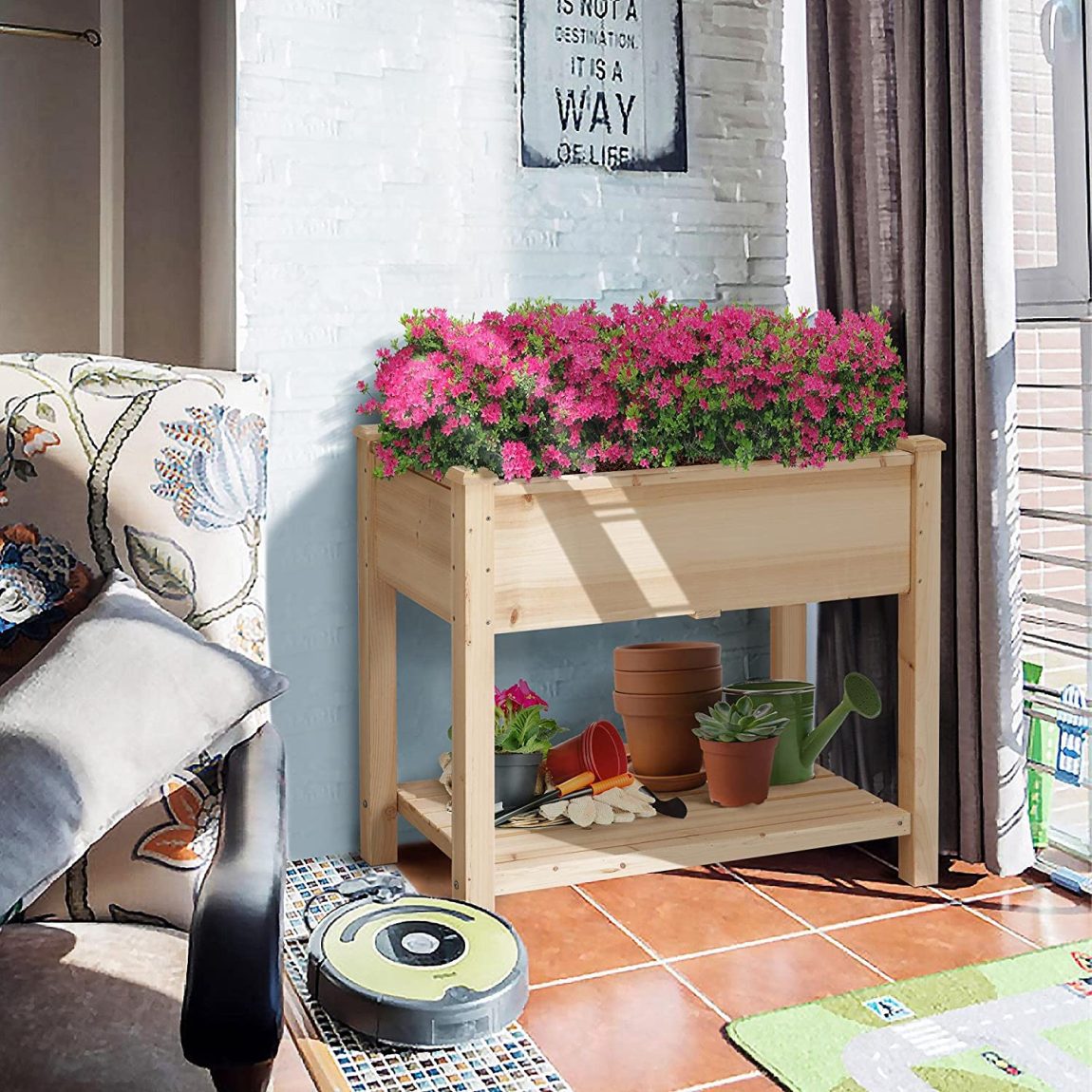 Image Source: Amazon
Moving is a big deal and adding plants that might need temperature control can be a pain to plan out with moving. Save future YOU time and be realistic. 
Step 4 – Start Small
Once you have figured out the logistics for your balcony garden, begin small. Make sure you start with low-maintenance small plants. This will help you to boost your knowledge and ability once they start to grow. 
Take around 5-6 plants only and take good care of them. You could begin with a vertical planter or a plant stand. Fill that up and give it some time to flourish or to work out any issues that may arise. Build your confidence and create the ritual of caring for them. Once you get used to that, it will be easy to add to it.
An important concept to consider is to grow plants that flourish in the season that is approaching or the one you are currently experiencing. Watering is also an important focus of this step. If you circle back to what we talked about in Step 2, knowing more about the plants/herbs is important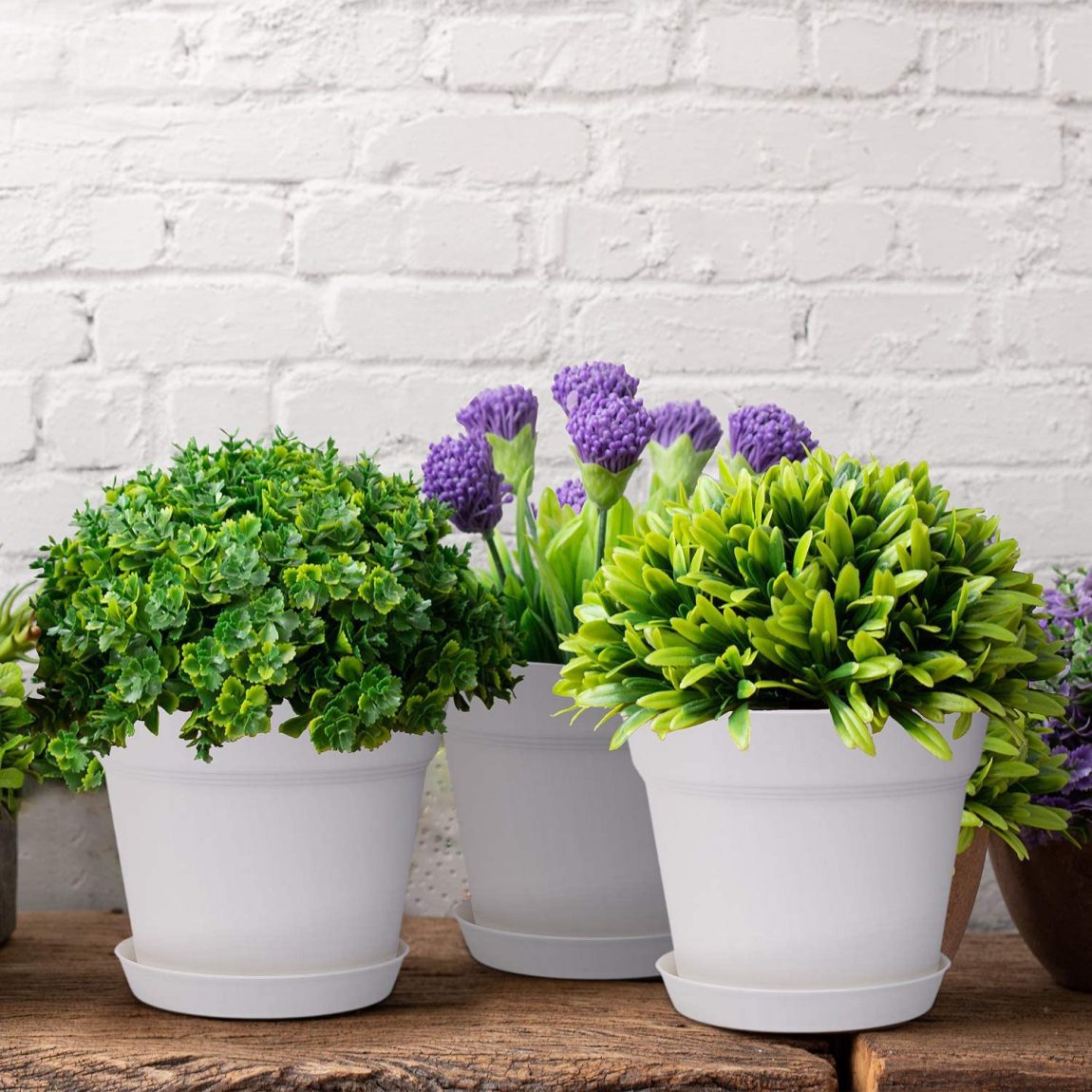 Image Source: Amazon
Step 5 – Add to your Balcony Garden
Once you have built up some confidence, in growing plants and vegetables in your small balcony garden it will be time to add to it. Have you considered adding an herb garden or trying to grow some fruits? I would highly recommend that you try making an herb garden on your balcony. Some easy and low-maintenance choices for herbs would be to plant rosemary, basil, thyme, and parsley.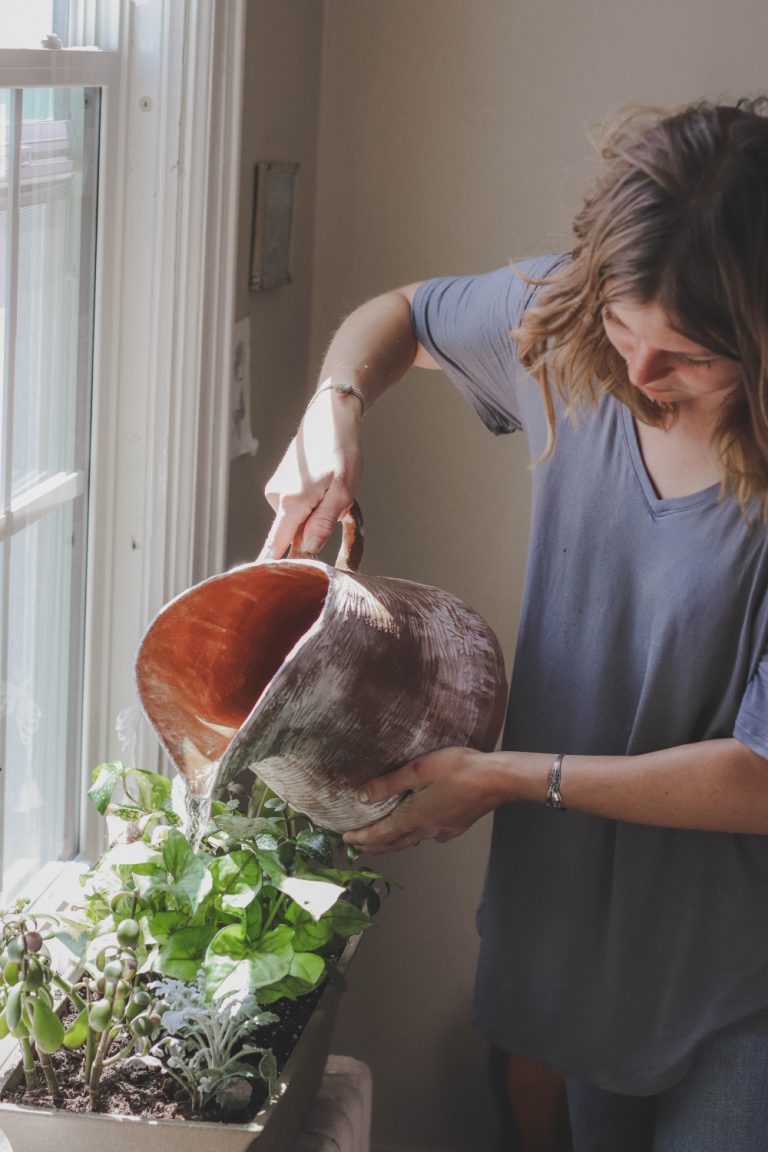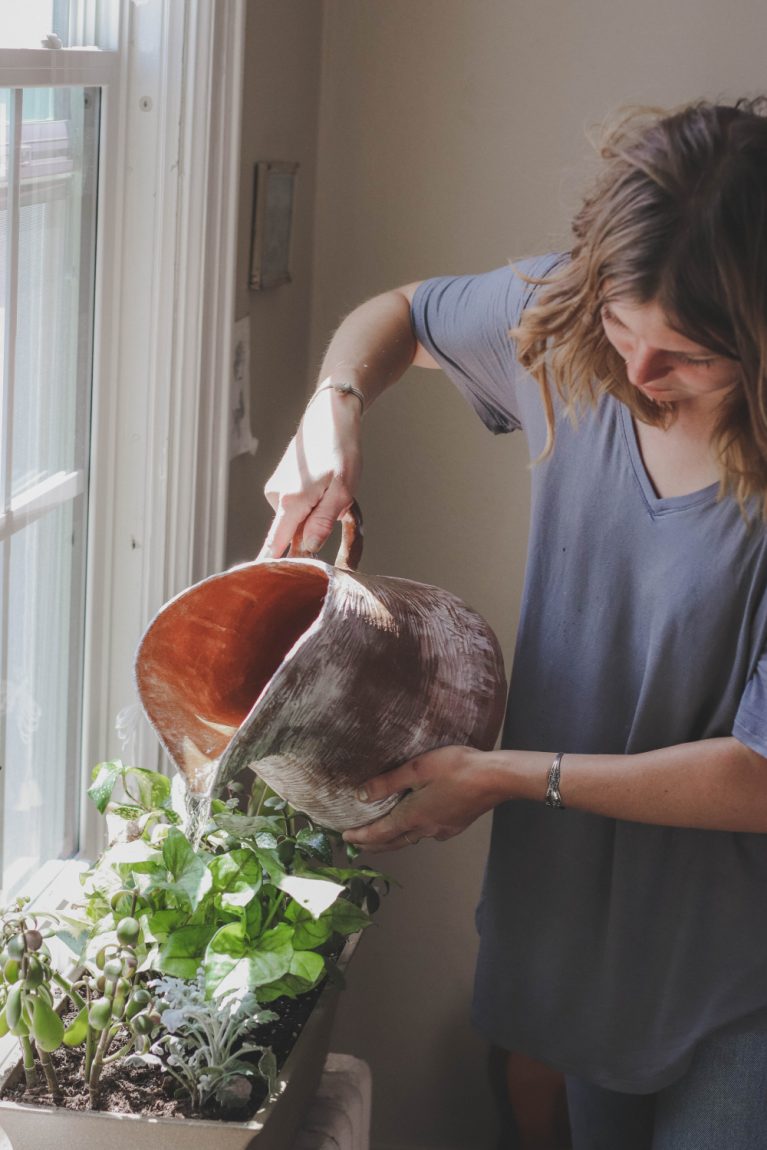 Photo by Cassidy Phillips on Unsplash
There are many others that you can grow and use in your home on a daily basis. Herbs are very easy to take care of and grow a lot faster than you think. I repeat… do your research first. Herbs will keep your garden full of greens and fresh at all times. It is super easy to create it and relatively low maintenance.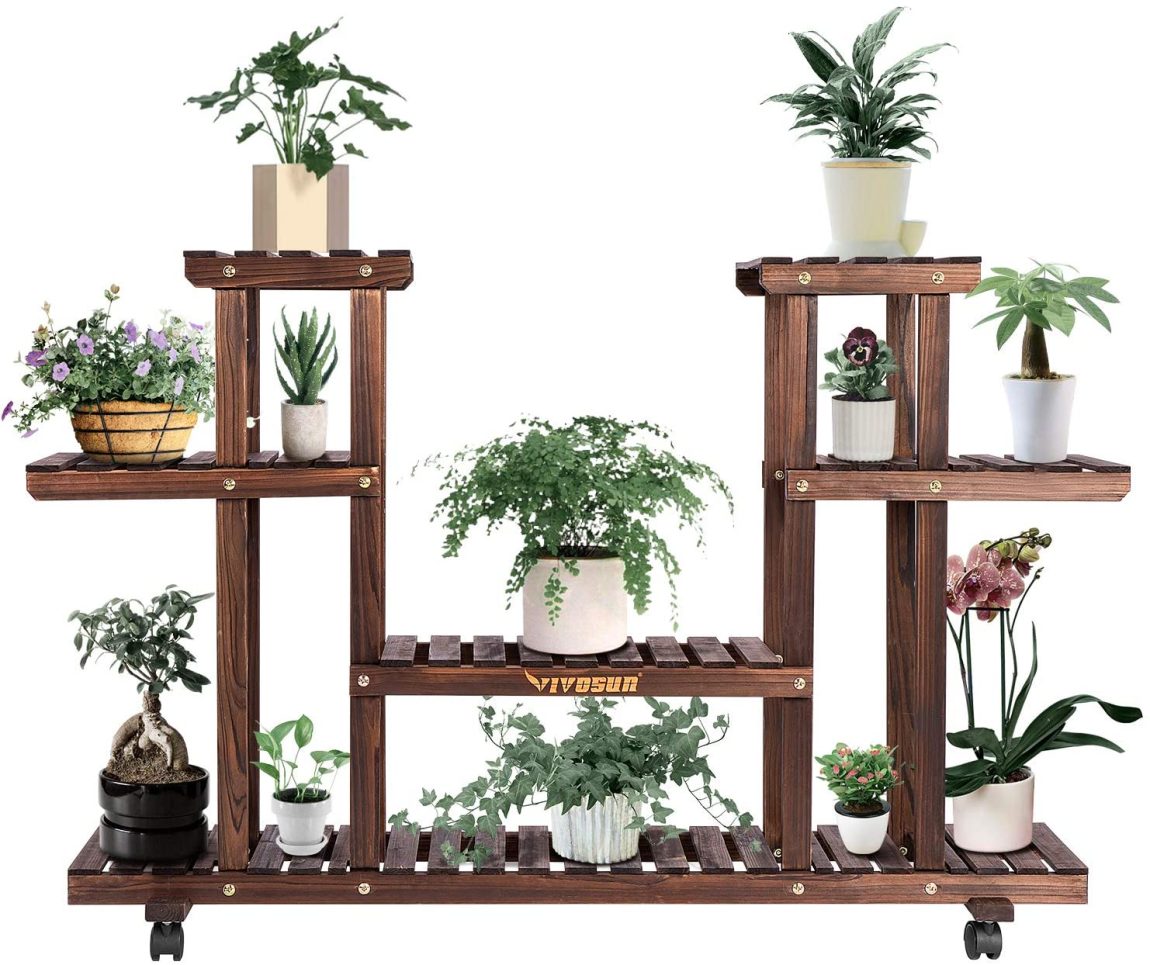 Image Source: Amazon
IN CONCLUSION…
Basically, the key to being successful in creating a balcony garden is to have a solid idea of what you want to grow. Logistics and price points are also important to build up your confidence with this newfound green thumb of yours. 
Did you find this post helpful? I would love to know more in the comments below. Share your biggest takeaways and if I missed anything!
If you enjoyed this post, you may also like: