Have You Discovered My 5 April Favorites Yet?
Recently, work has been consuming my time and my energy. When I feel burned out like this I usually dive into a tv show binge or I like to get into a new book. I avoid the computer as much as possible. I hope you can understand where I am coming from. Today, I wanted to share with you my favorite things that I have been obsessed with this month and had to have.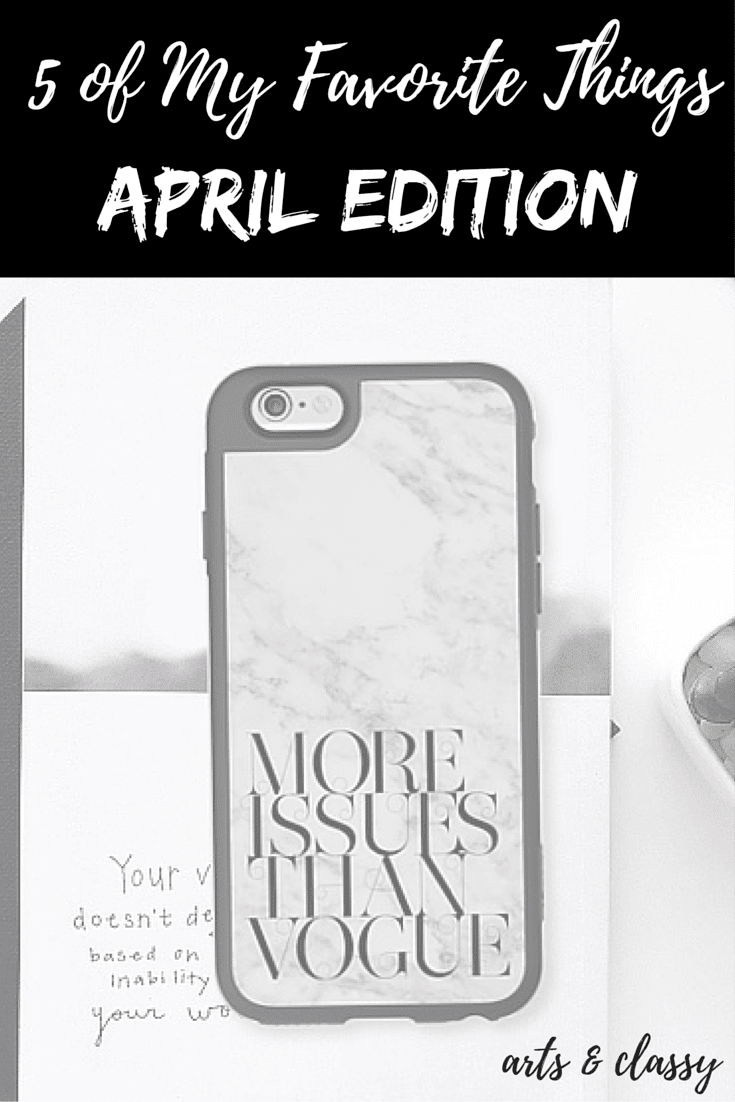 This post contains some affiliate links. I may earn a small commission if you make a purchase through one of these links. See more information in my full disclosure policy.
I was so excited to find out about a new tv show that a co-worker of mine recommended. After getting much-needed sleep the past two weekends, I have begun to feel more energized. I have had a few guest bloggers recently that have created some amazing content.
If you haven't seen them:
I was really excited to share with you what I have been loving this month and had to have. I think since you get me that you might appreciate my favorite things also.
1. Marbled Everything…
I am not sure if you saw my recent post of mine where I purchased an IKEA coffee table for $20 in great condition on a reselling app. I decided to cover the fake wood grain with marble contact paper. As a renter contact paper is your best friend. I flipped this coffee table into a chic piece of furniture for my home.
Since this project… I have been obsessed with marble everything. In fact, I just bought my own marble mac book pro laptop cover & a marbled iPhone case. I love them both so much!


2. Resting bitch face decor.
This statement or label has become a funny inside joke for my mom, sister, and me.
I found this funny pillow on Cafe Press and had to have it. I also got one for my mom and sister. My cat Mickey (who is often referred to as the pretty mean girl), is absolutely loving this pillow in my living room and so am I.

My co-worker on this feature I am working on presently told me about this show a couple of weeks ago on Starz that she said was just incredible. Based on a book series from the 90s. I couldn't believe I had been completely unaware of this story. I am completely hooked after a weekend binge-watching session.
If you are looking for a hearty page turned and an absolutely stunning show from Starz (but you can also add a subscription for $8.99/month on your Amazon Prime account.) Who doesn't have Amazon Prime these days?
Follow the story from 1945 Scotland to 1743 Scotland with so much action, adventure, and romance. There is nothing else like this show on Television and I swear it is addicting. Beautiful Scottish surroundings and a handsome red-headed Sam Heughan! I am now watching it and reading/listening to the book via audible.com.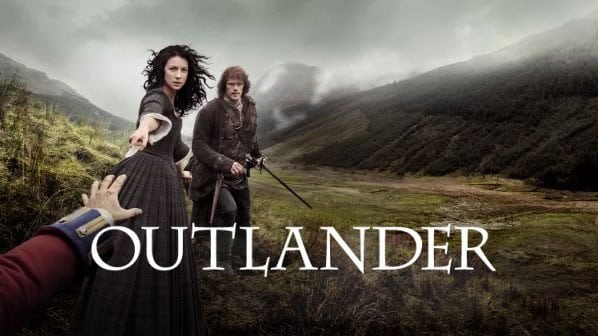 Seriously though… Sam Heughan… total Scottish Stud.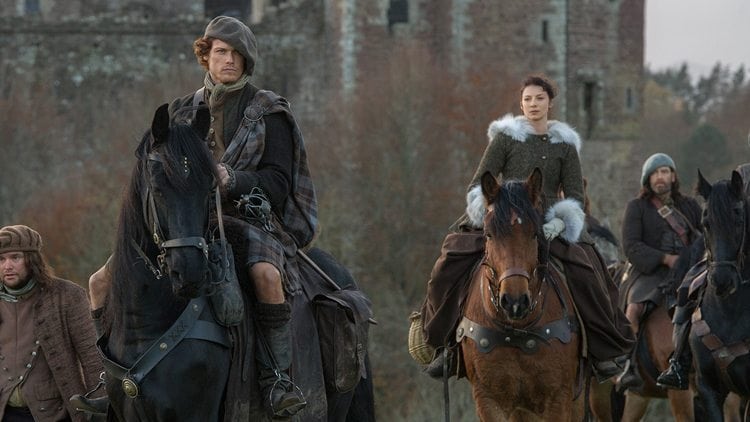 4. Moroccan Wedding Blankets
I created a blog post in 2015 that showcased an image from an interior designer's website that I was sourcing. I received so many questions about that blanket and where someone might be able to find it or one similar.

I never thought I would have so much fun getting rid of all my older clothes. It was ridiculous that I was keeping items that either didn't fit or are out of style. ThredUp has an amazing spring clean-out kit that you can fill up and send to them. I filled mine up and sent it in. I redeemed credits through three up to purchase some new clothes.
I am super excited to say that I have had multiple successful shopping trips on this site and i have received amazing quality clothes within my budget. I am completely hooked. If you sign up today with my link, you will receive a 40% off your first order!
Have you tried any of these things? Are you loving any of the 5 items I just told you about? Tell me about it in the comments below.
Download your free printables.
Subscribe here to never miss a single inspirational post! And receive your free Spring Printables, too!