This living room makeover before and after the post has been sponsored by Giving Assistant, however, all opinions expressed are entirely my own.
Every time I decorate a room in my home I will collect inspiration on the looks that I love for space first. The next step in my process is gathering things I already have to see if they will blend in with my design and overall vision for the room.
Now that I am all moved into my new home with my boyfriend, we have been blending our things/styles together to make our home perfect. I wanted to share my mid-century modern living room makeover design inspiration.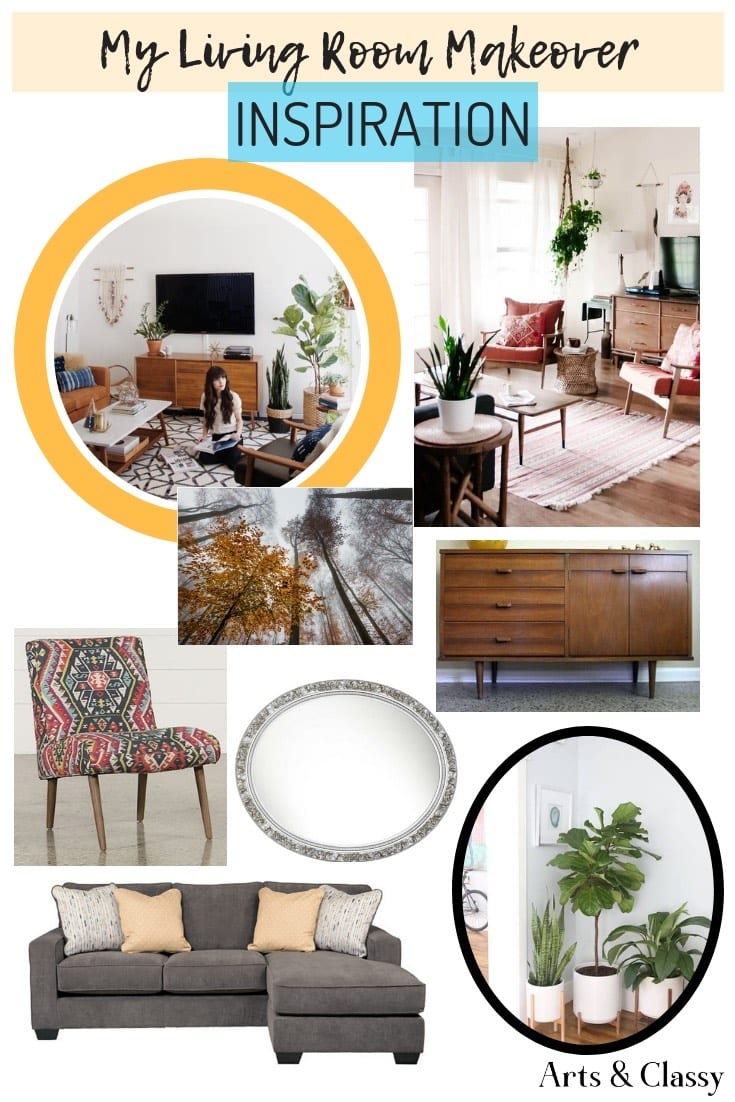 I have been on a hunt for a few things to complete our mid-century modern living room, but there is a piece of art that I really wanted to find first. My guy and I are really into nature. We love going on hikes and really any excuse to get out of Los Angeles to immerse ourselves in the calm and quiet.
I usually go through an amazing site called Giving Assistant to do all my home decor shopping. If you are not familiar with Giving Assistant, it is a platform that allows shoppers to earn cashback from their online purchases. I am always decorating on a budget and saving money is paramount.
Some of the brands they work with are (to name a few)…
But the cool thing about Giving assistant is that you can choose to donate 1%-100% of your cashback to a nonprofit organization of your choice! Cool huh? I am donating 50% of my cashback to the Zazzy Cats Kitty Rescue Inc. because I am a crazy cat lady.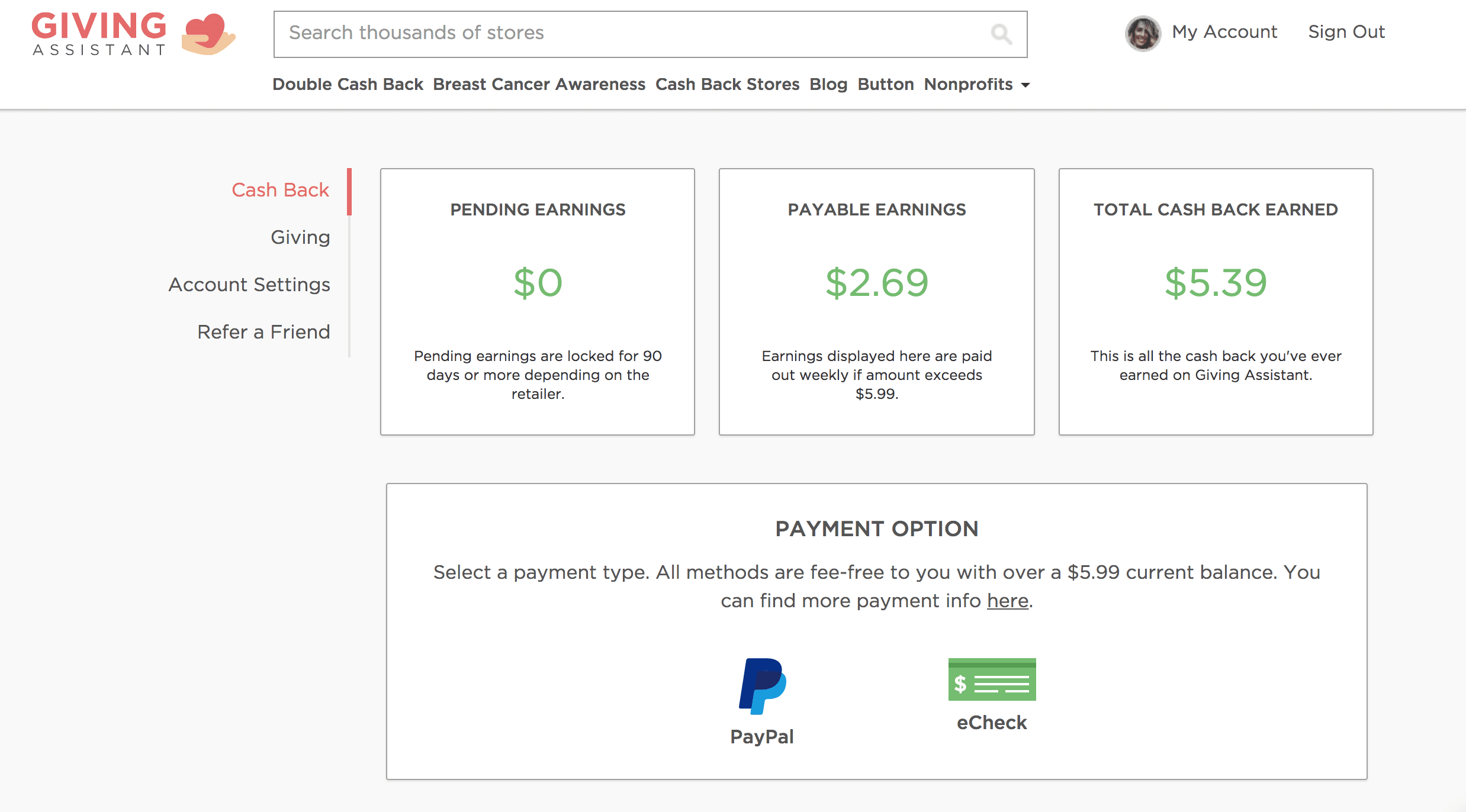 Giving Assistant has over 3,000 partner brands plus, they offer online coupon codes at over 6,000 brands. Plus, they a Certified B Corp (one of fewer than 2,500 in existence) which means they are a good-for-the-world company.
Since this is pretty much the coolest way to shop online I wanted to walk you through using this platform. Check out how I found the artwork I was looking for.
I decided to check out Home Depot which will help me earn 8% cashback on anything I purchase. There are some retailers that will help you earn up to 10% cashback on your purchases. This can really add up over time!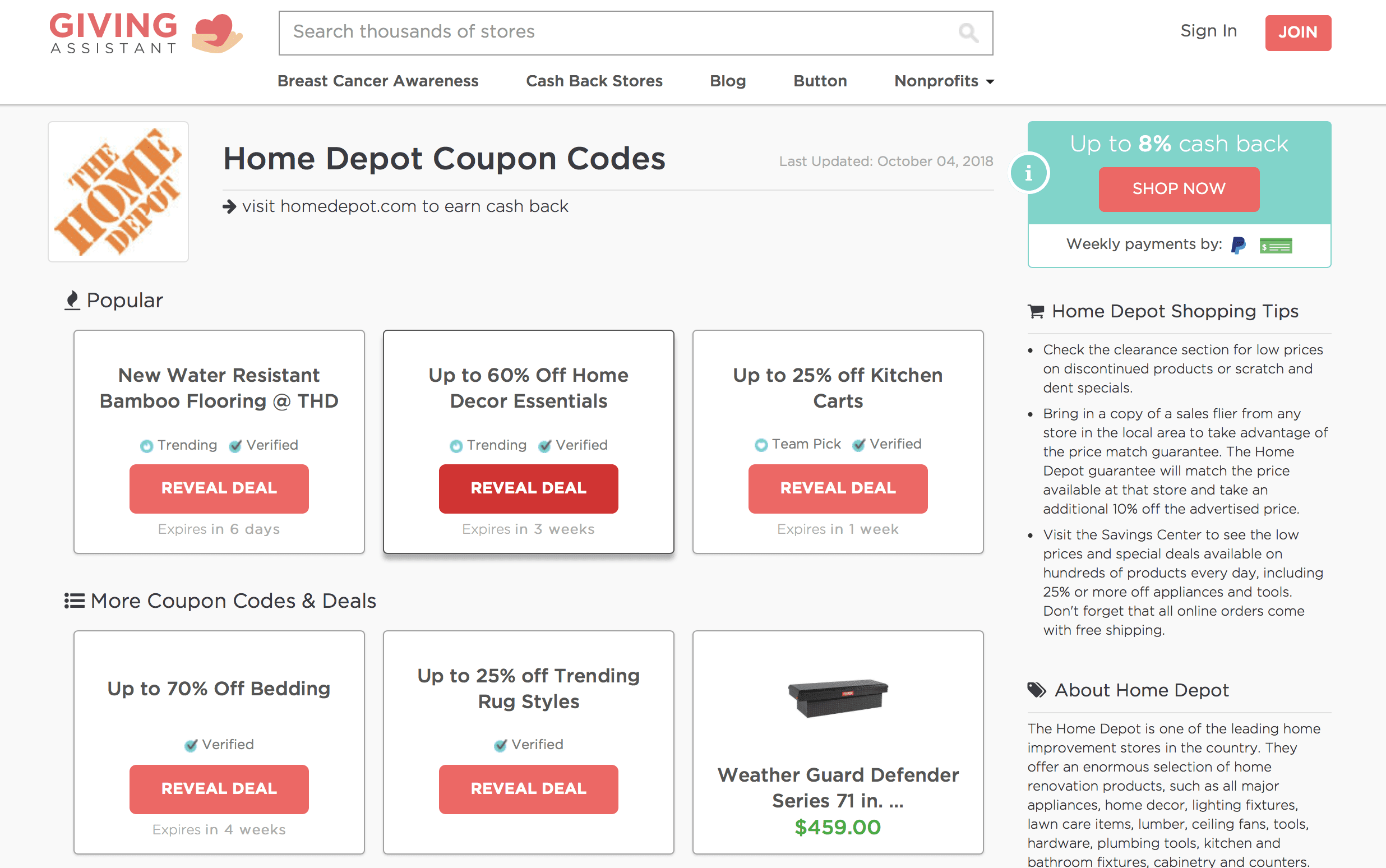 I found the perfect piece for our living room called "Daydreamer" that would be perfect for both our design tastes and it will be delivered directly to my doorstep. I love a reason to not go out into LA traffic to shop.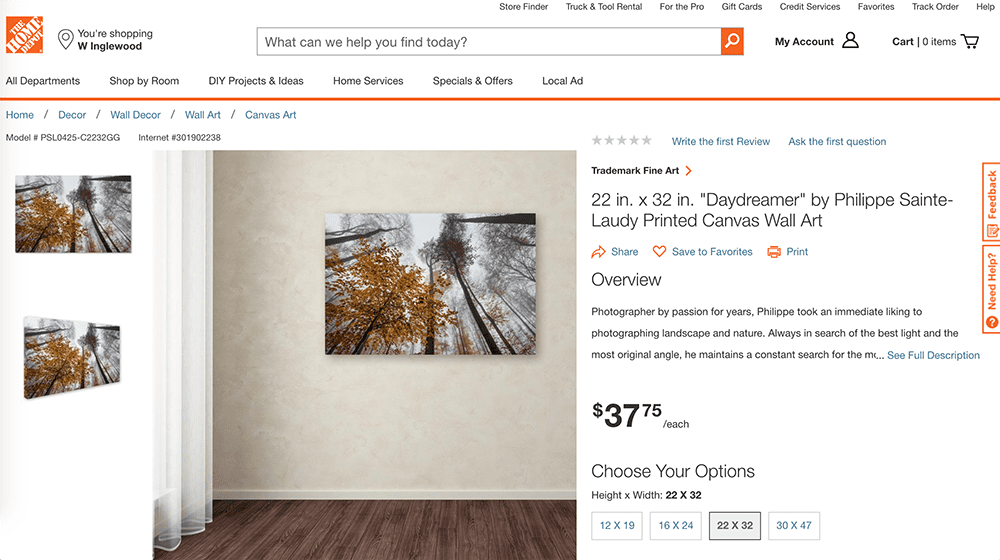 I am super excited to implement this piece into the design of our Mid-Century modern living room. I know it will put a smile on both our faces when we come home. We will always look forward to our next escape into the wilderness together.
Make sure you check out Giving Assistant next time you are doing some online shopping. What do you think of my recent purchase? What is your favorite piece in my mid-century modern living room makeover before and after? Let me know in the comments below.
If you liked this post, you will also like: