Finding new ways to solve problems in rentals has been a hobby of mine since I began renting in 2006. That's when the creative decorating ideas kicked in. I learned quickly that making decor work for me was the only way I would achieve the looks that I want.
In my bedroom after my January Bedroom Makeover, I decided to change the orientation of my bed in the space. Overall this works much better, but I have one little problem. My smoke alarm that is built into the walls of my apartment. It also now falls right in the center of my headboard.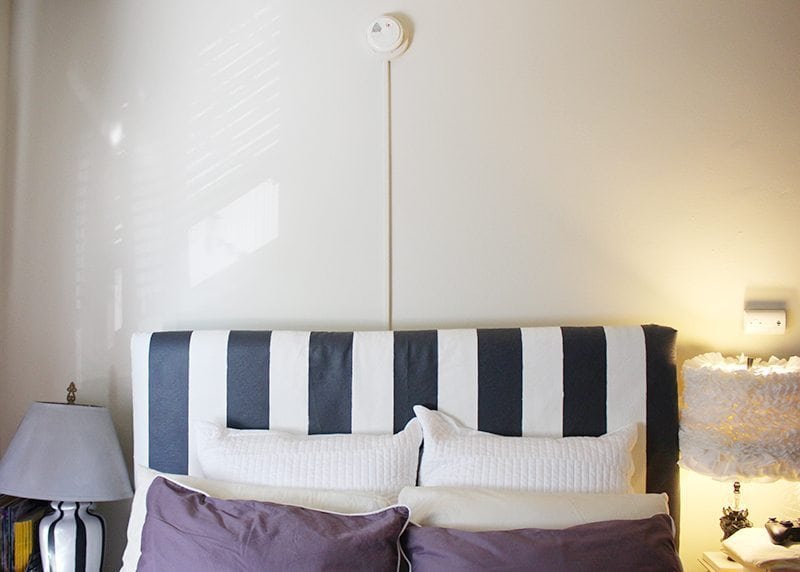 This makes hanging art a bit of a problem. That is why I am so happy I could partner up with Preston from Ink of Me Graphics! He helped me figure out that I can have something printed that is lightweight.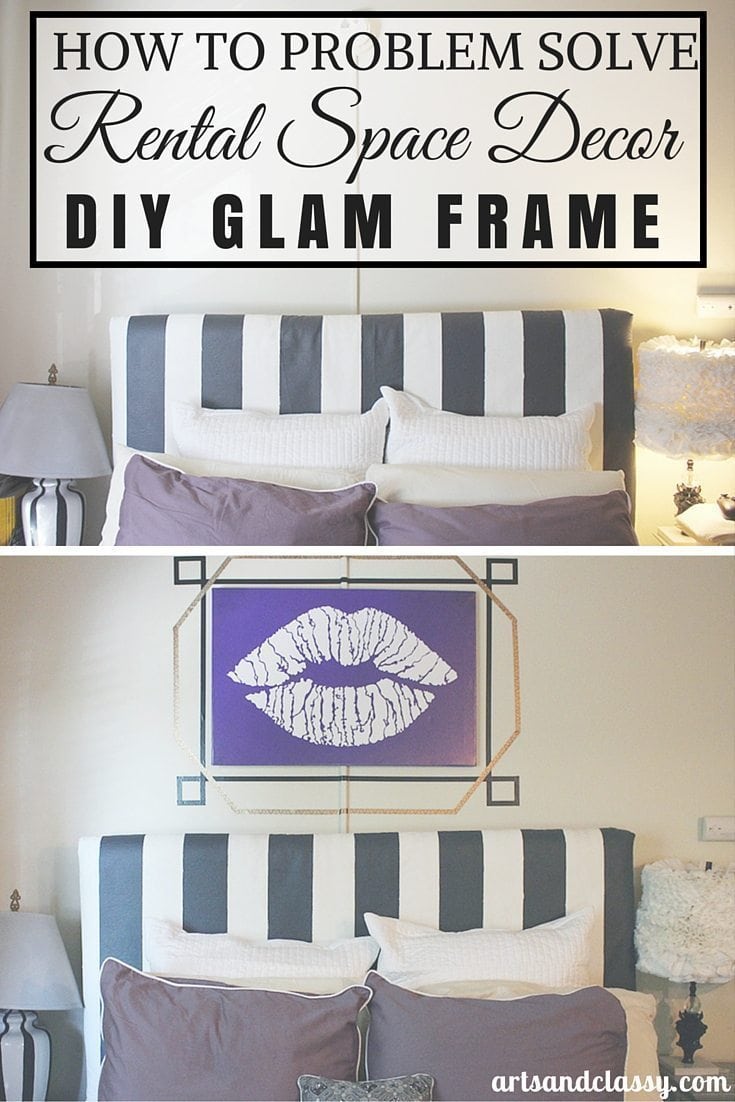 Since I live in Southern California, earthquakes happen. It is not wise to hang something heavy over your head in case it was to fall.
I decided on this amazing purple "Kiss Lips Stencil Silhouette" canvas wrapped!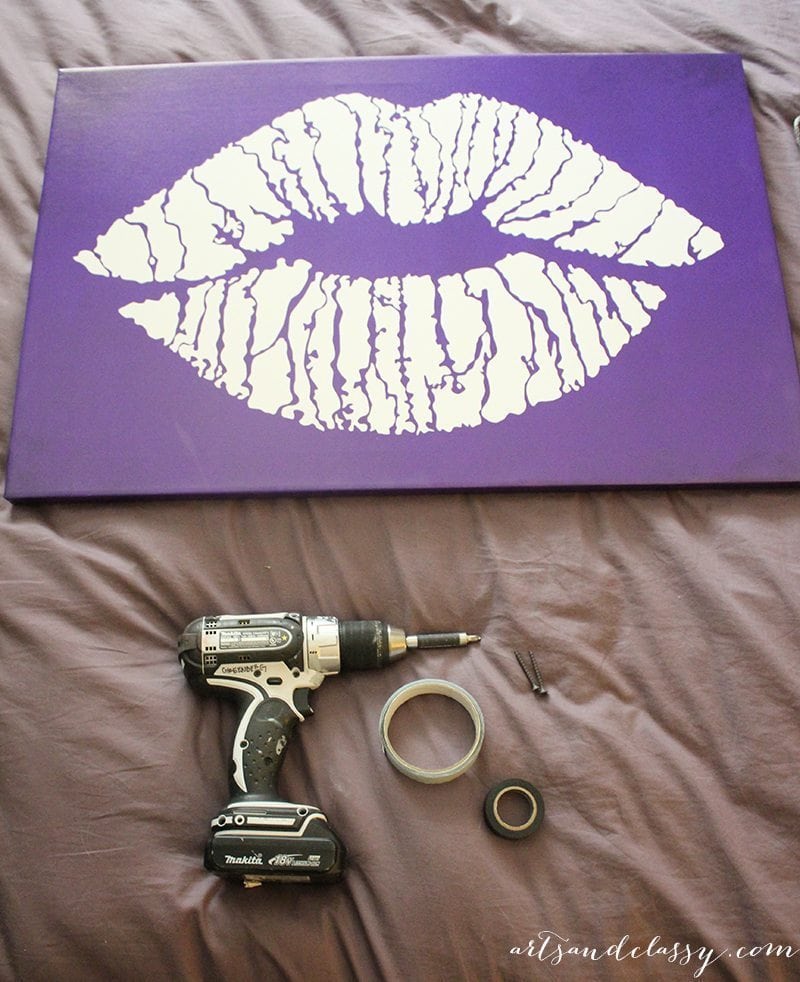 To solve my problem with the smoke detector, I decided to use 2 screws on either side of the wire housing. The canvas hung perfectly from the screws. I secured the top and bottom of the canvas backing to the housing with butyl tape. You can also use double-sided tape.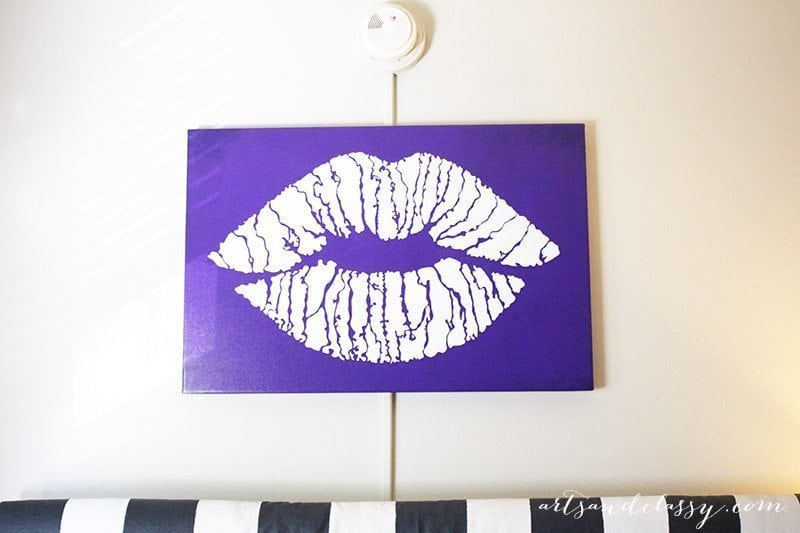 Then I decided to get crafty with some black washi tape!
Since I am a renter, temporary solutions are often ideal, but in this case, it was essential. I didn't want to hang a heavy frame over my head when I sleep. So I decided to get creative. How could I use this tape to perfectly frame this art piece?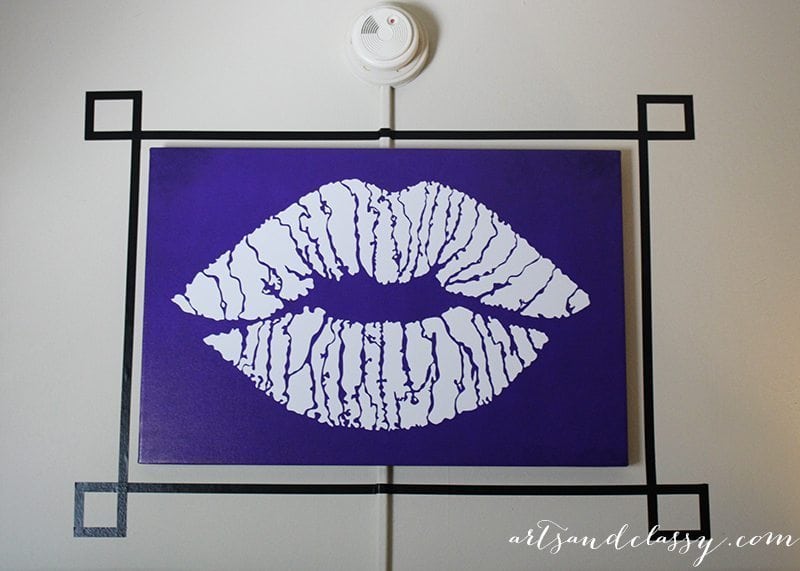 After the first frame application, I decided I wanted to add a layer of gold and black tape in a different formation. The application of the tape was actually quite easy to do. All I ended up needing was a cutting knife to clean up some of the edges. But this solution world perfectly working around my smoke detector.
I SERIOUSLY LOVE MY NEW ART PIECE TOO!! I think it fits in perfectly in my vintage glam bedroom.
⇓⇓Also, there is a giveaway below!!⇓⇓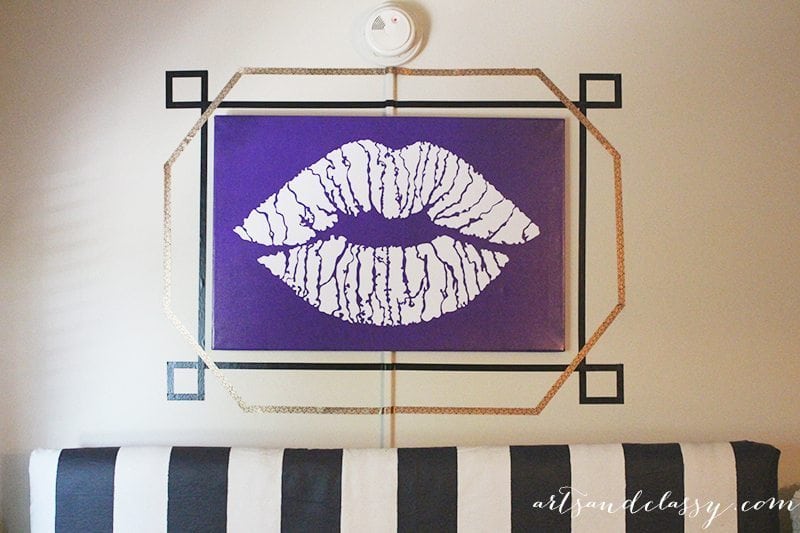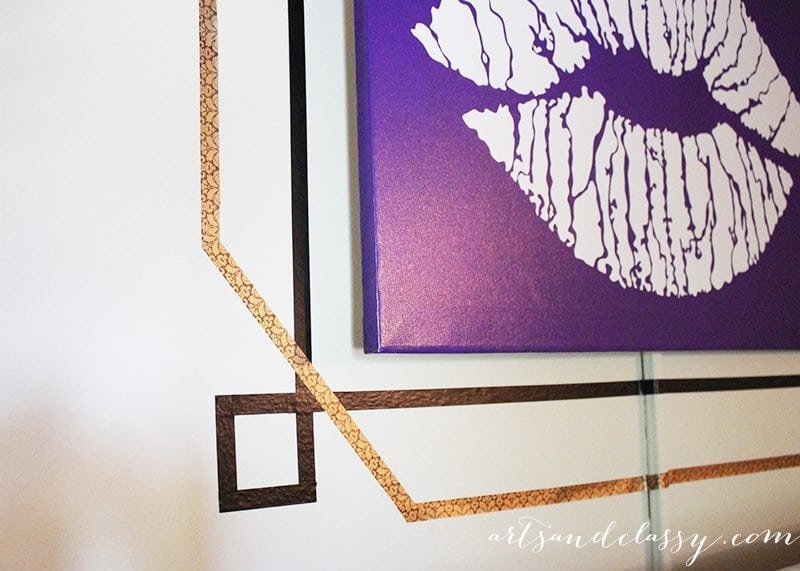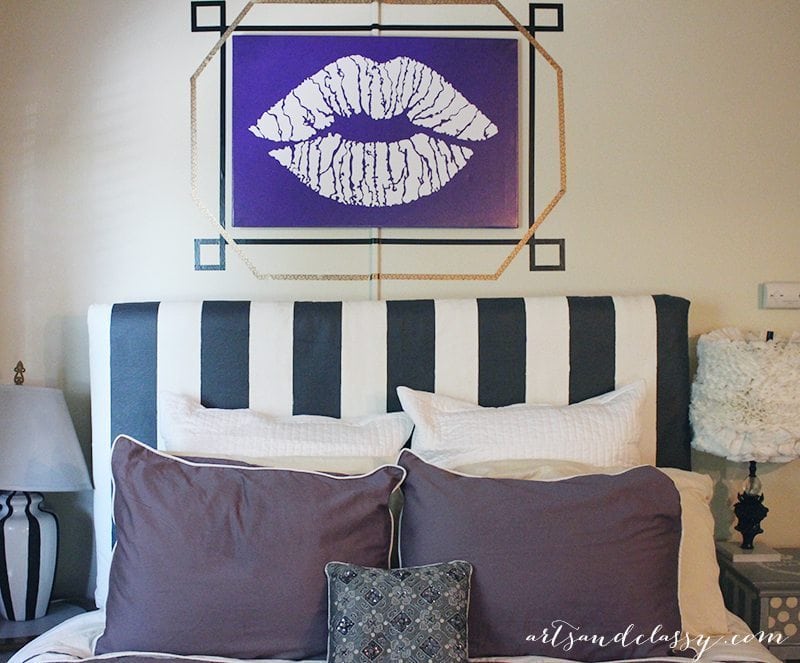 Now it's your turn to make your space more beautiful!
I am happy to say that Ink of Me is giving away a poster or canvas wrapped of your choice in their Etsy shop. Size 16″x20″ or smaller. 
Enter to win daily! This giveaway runs from 11/6/15-11/20/15 until 11:59PM PST.
[disclaim]This article was sponsored by Inkofme.etsy.com[/disclaim]