My rental kitchen has been a forgotten place for me recently.
Mostly because it is an awkward shape and it feels dark a dull. I tackled this space shortly after moving in back in 2014, but then I moved on without really adding a wow factor to it. Life of a DIY home blogger. The lighting really helps set the mood.
I want to show how efficient lighting can improve how I feel about my space. I am happy there are many solutions to this problem! Even though I am a renter, I love to test different decor in my home.
My kitchen has made quite the transition in the 2.5 years that I have lived in this place.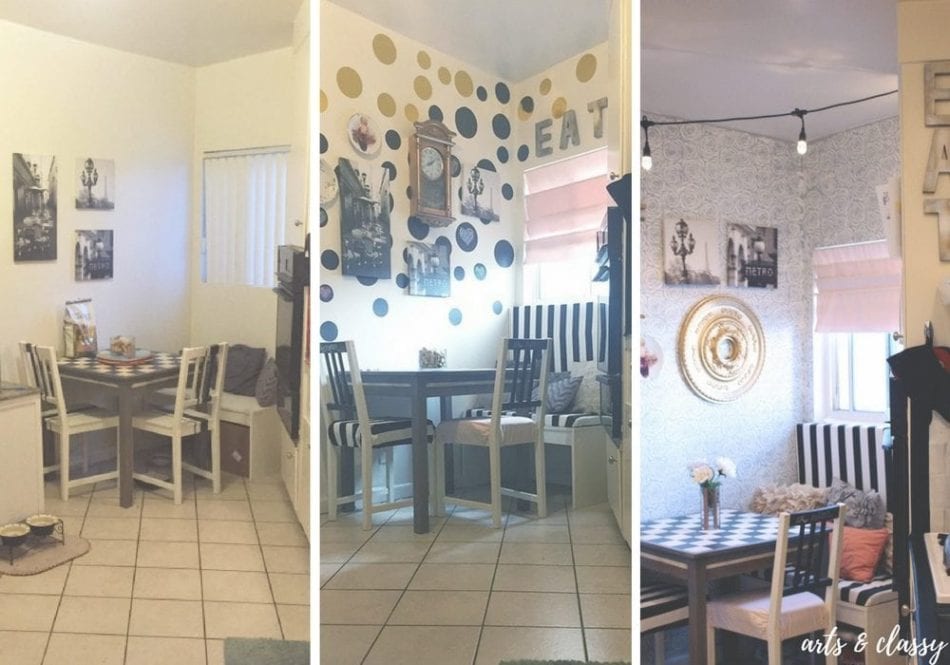 Autumn is upon us and daylights savings will be over soon. Most people take string lights immediately to their outdoor space to adorn their fences with lighting. But not me.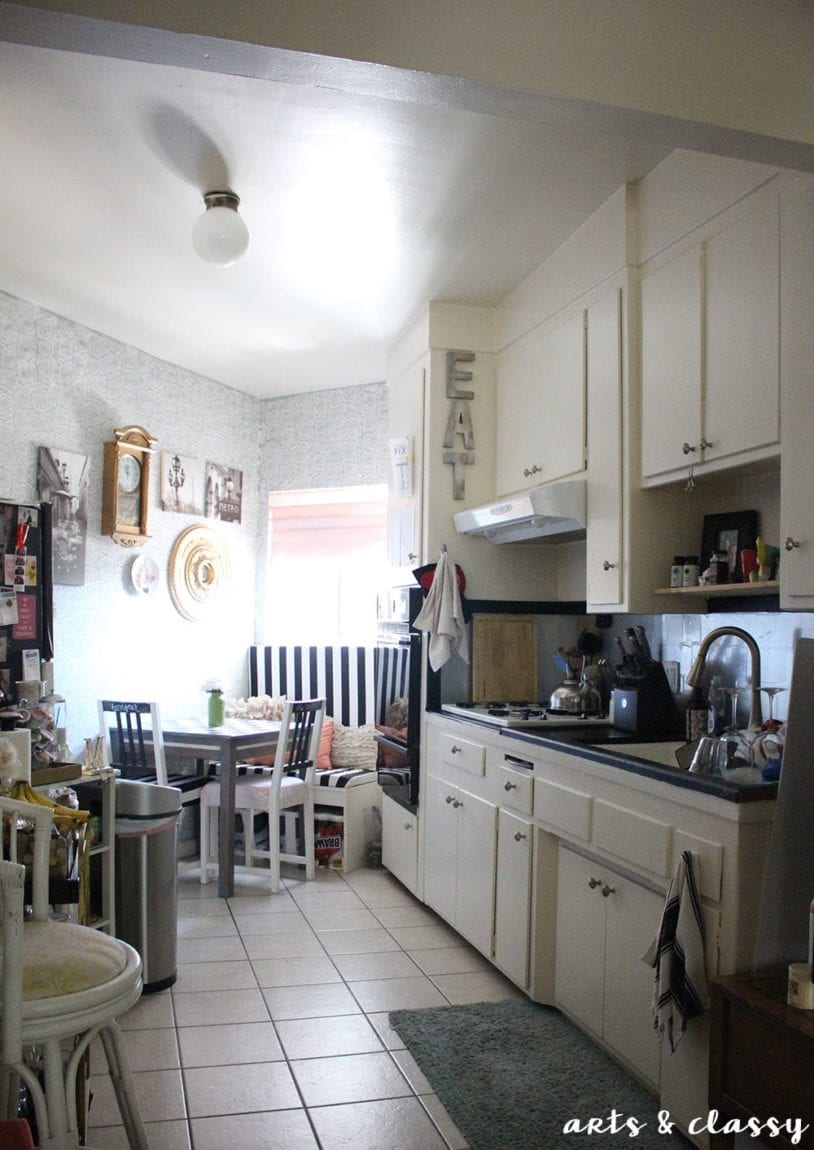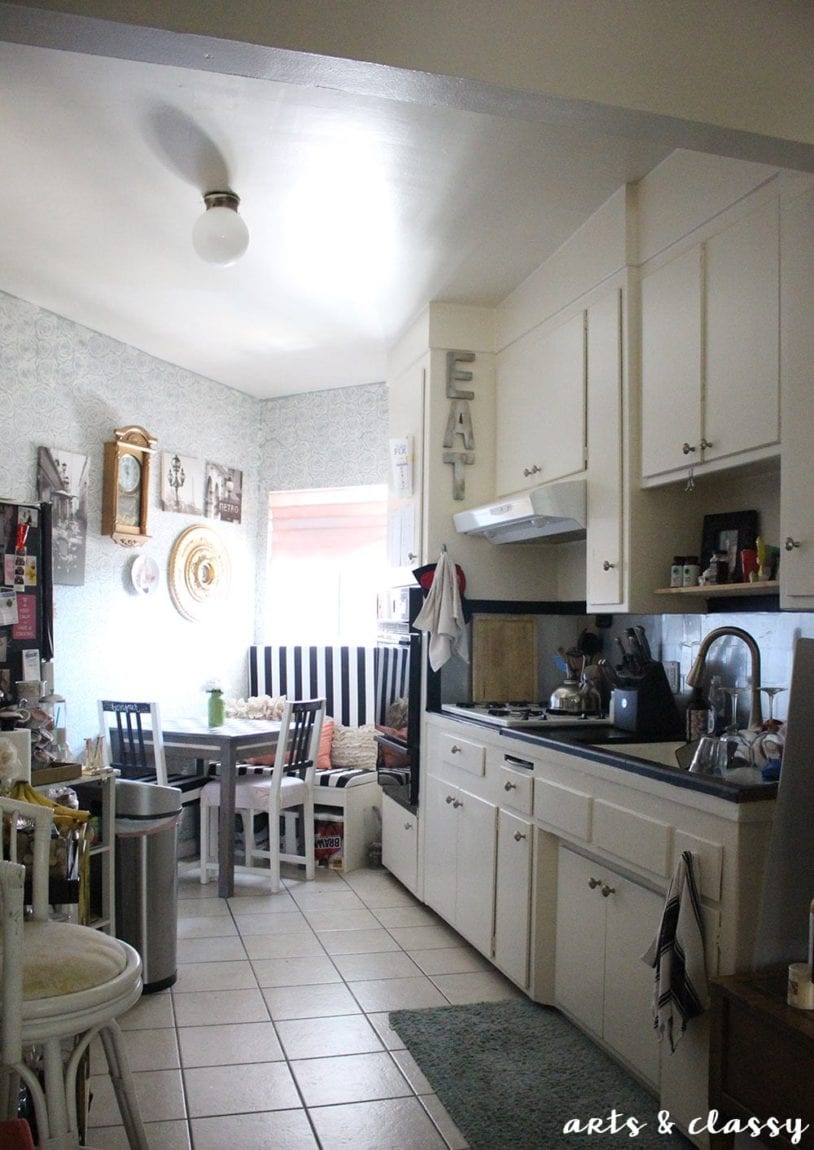 I took a different approach. Since I am a renter in a smaller apartment in Los Angeles I get to be more creative.
I love these opportunities to make my little home more unique. I definitely start up more conversations with my decor.
The enjoyment of breathing new life into my home and to make it feel cozier. Making it an expression of my personality is my objective.
I wanted to create a cute french cafe-look in my kitchen. To start… I thought cafe string lights would be a perfect way to achieve that look. I am really not a fan of the globe light in my kitchen anyway. It doesn't emit the best light. I knew these Enbrighten Cafe Lights by Jasco would enhance my space.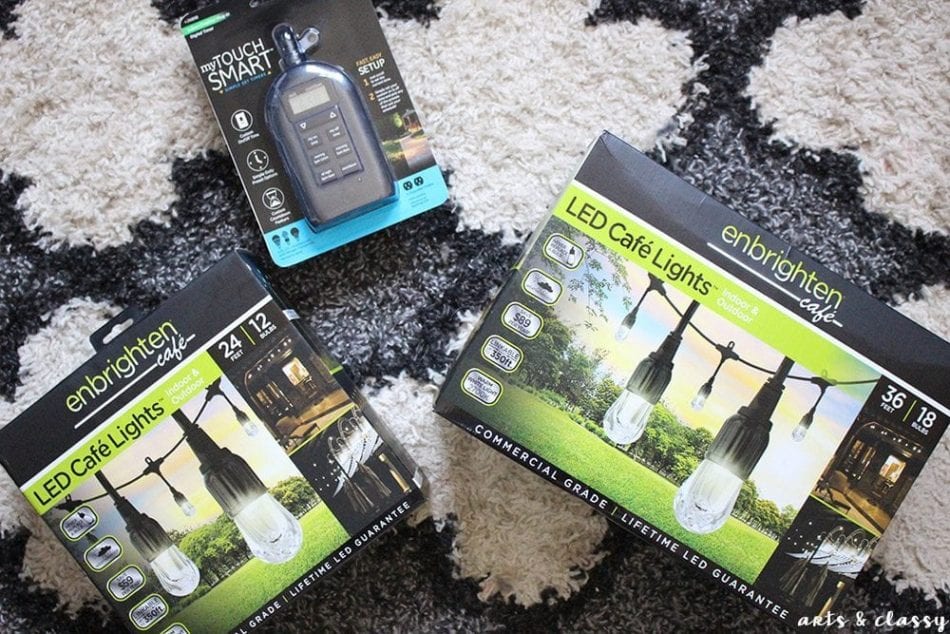 I incorporated the TouchSmart Timer with my light set up so that I never have to come home to darkness! I have the timer set to turn my lights on at 5 pm. I felt safe hanging them indoors because of the fact that they are LED, energy efficient so you never have to replace a bulb.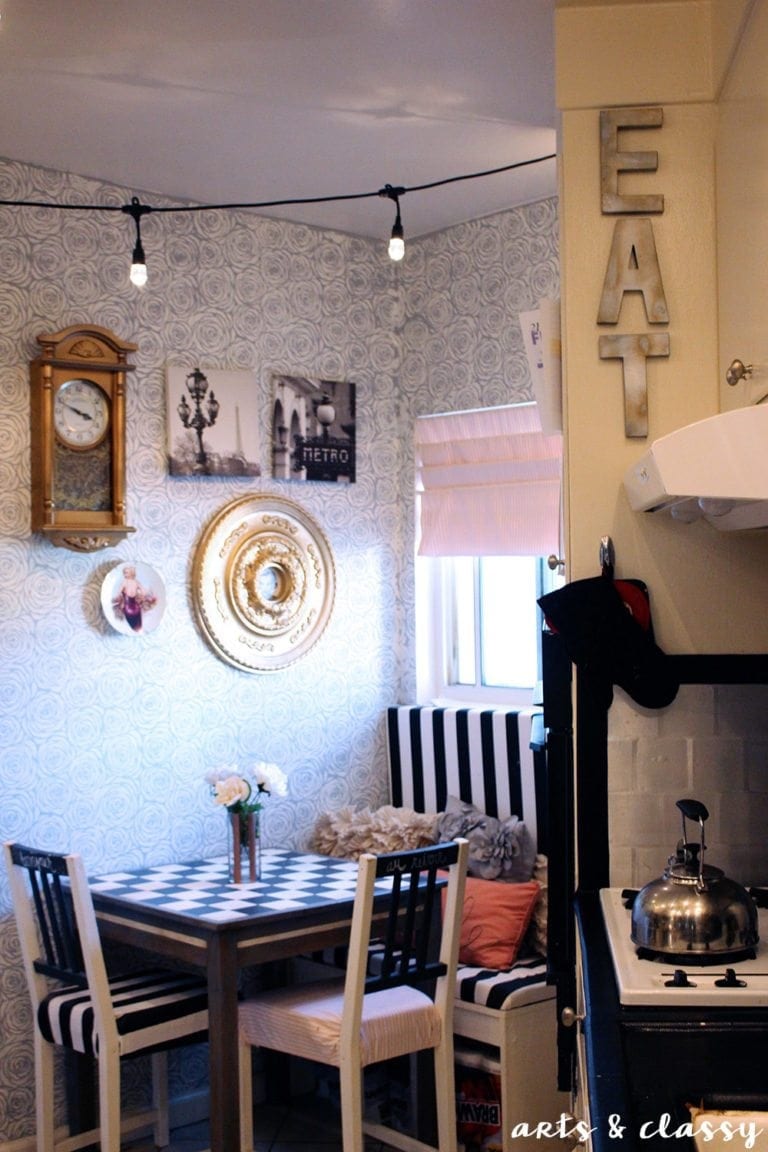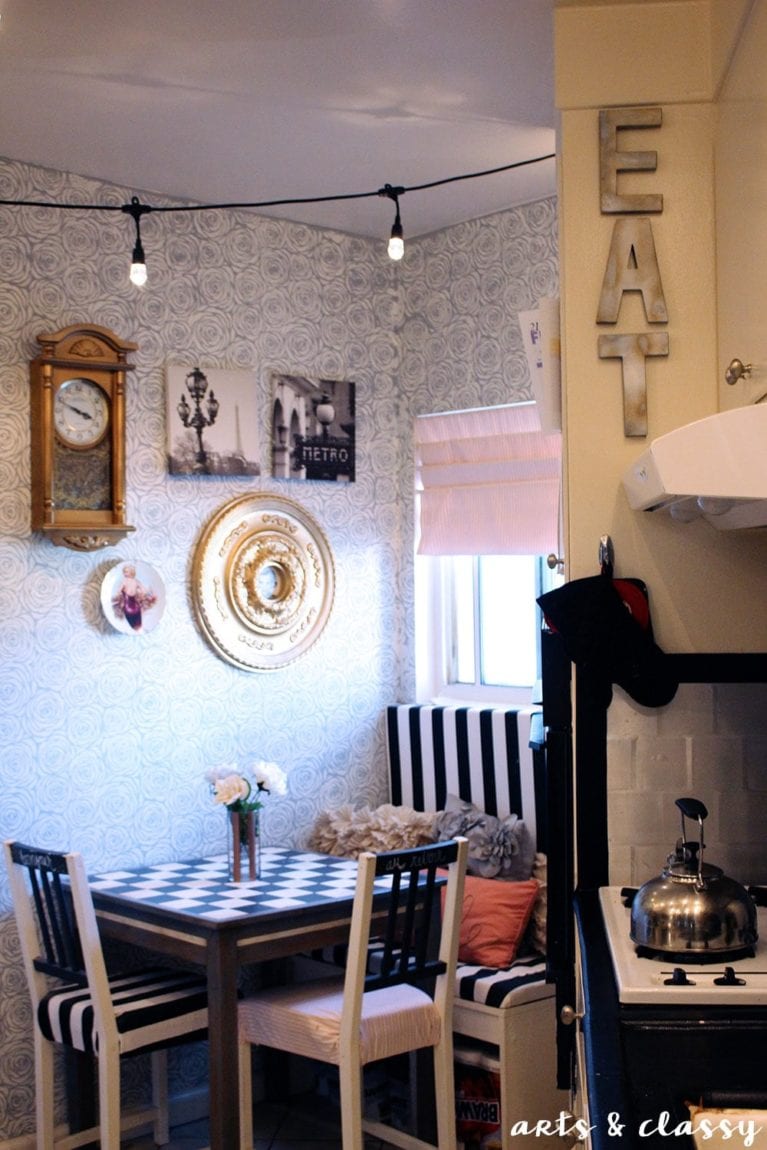 They work in really any space and are built to last year-round continuance outdoor use. They are extremely durable.
Enter to win a $250 gift card to Amazon.com to purchase your own Enbrighten Cafe Lights by Jasco in the giveaway below!
I want to challenge you to get creative! Where would you put your cafe lights in your home? Let me know in the comments below!
*This post has been sponsored by Enbrighten Café String Lights by Jasco and Acorn Influence. However, the opinions expressed in this post are entirely my own.
Join the newsletter!
Subscribe to get the latest classy content by email.