I heard from so many people that I must have the patience of a saint for staying devoted to wall stenciling. I am not going to lie to you…it takes a significant amount of time. But I wanted to share with you all the step by step process I used with this amazing Cutting Edge Stencil's "Roses Allover" Wall stencil. I fell in love with this when I saw it and I knew that I wanted to re-makeover my kitchen accent wall.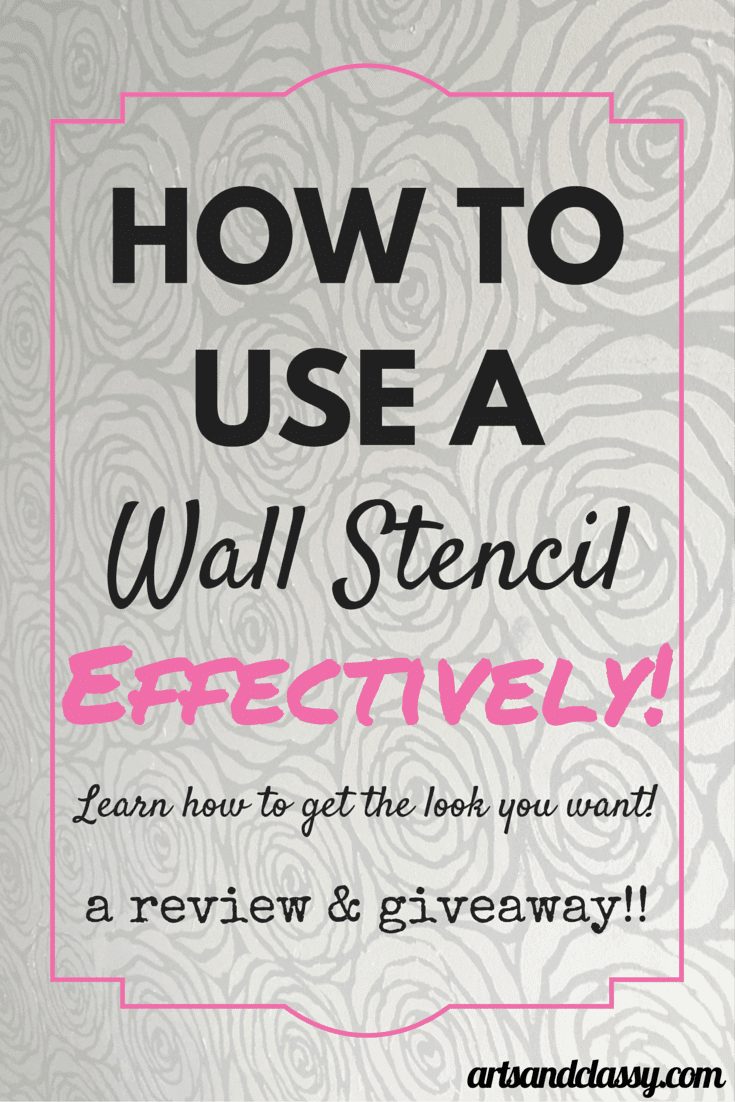 Not sure if any of you know this, but in April I took on a #30dayflip challenge with Jeanette from Snazzy Little Things and other talented DIY-ers and we tackled a room in our home. I decided my rental kitchen was in need of some TLC. It is an awkward space but I wanted to make the most of it. Unfortunately part of being a DIY-er is that some of your "fabulous" ideas that look amazing in your head… don't turn out to be as amazing in person.
This is how my kitchen looked at my stencil accent wall makeover. The Gold and Chalkboard painted polka dots just didn't really work. I have been looking at it for the past few weeks thinking… this was a mistake. But thank goodness I could fix it!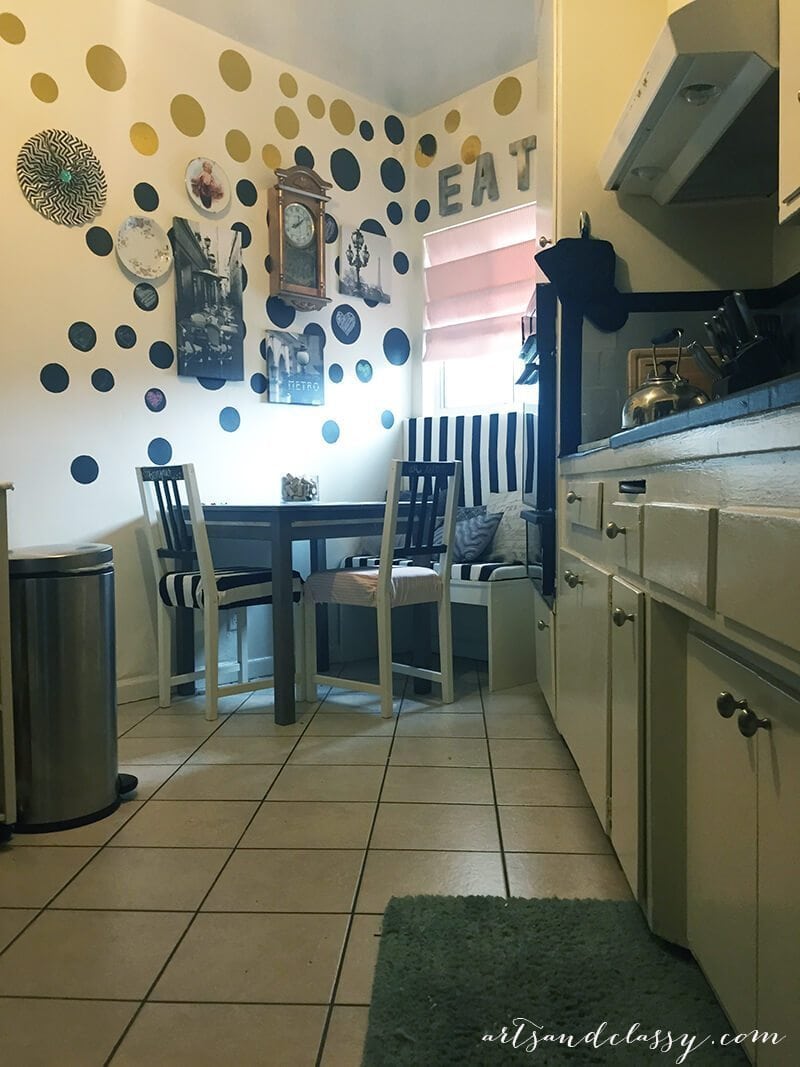 I chose carefully for my stencil of choice and decided the Roses All Over was the right choice to keep in with the theme of my kitchen.
This is the photo I fell in love with on their site!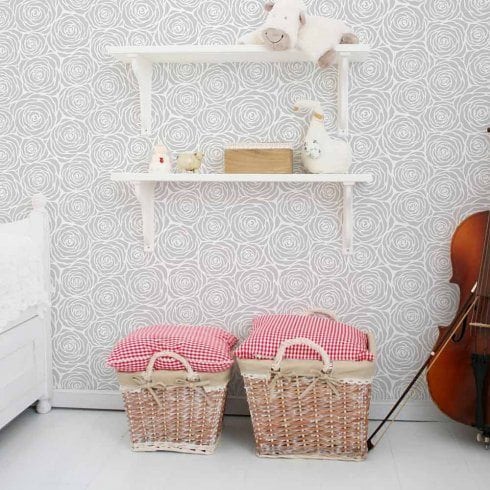 Here are the things that I needed to accomplish this makeover:
Stencil Essentials Kit from Cutting Edge Stencils – Includes a clip on level, brush, and small paint roller.
Roses All Over Stencil – I got the small Stencil so that my roses would be larger Dimensions: sheet 17.7″ x 20.5″, design 14.6″ x 16.5″
Grey Acrylic Paint (Flat) – This was a mixture I did and doesn't have an official color.
White Acrylic Paint (Flat) – This was left over from my Moroccan Stencil wall that I did in my bedroom.
Paint Tray – large and small
Paint Roller Arm Extender
Sponge
Painters Tape
Canvas Drop Cloth
Spray Adhesive
Step 1
I moved everything out of the way in the kitchen and put down a drop cloth and used my painters' tape to mask the molding, ceiling and neighboring walls. I painted over the polka-dot wall with the grey paint. A couple coats are all it took to cover. Then I let this dry overnight.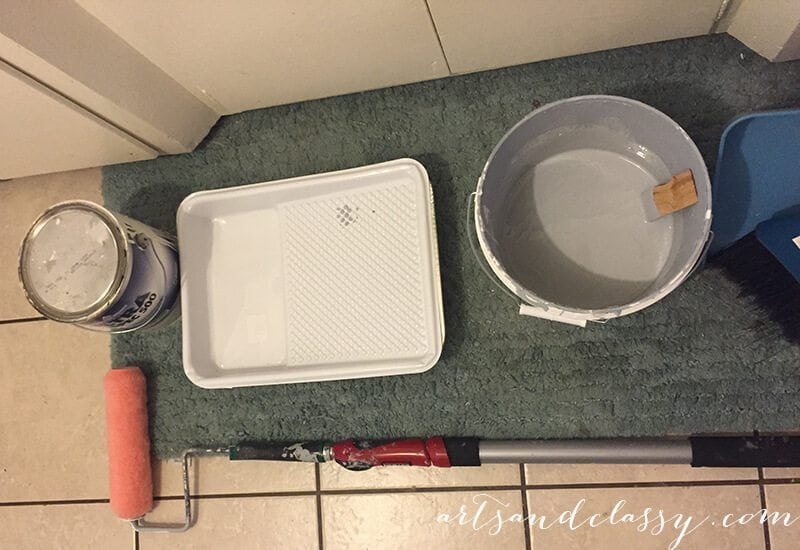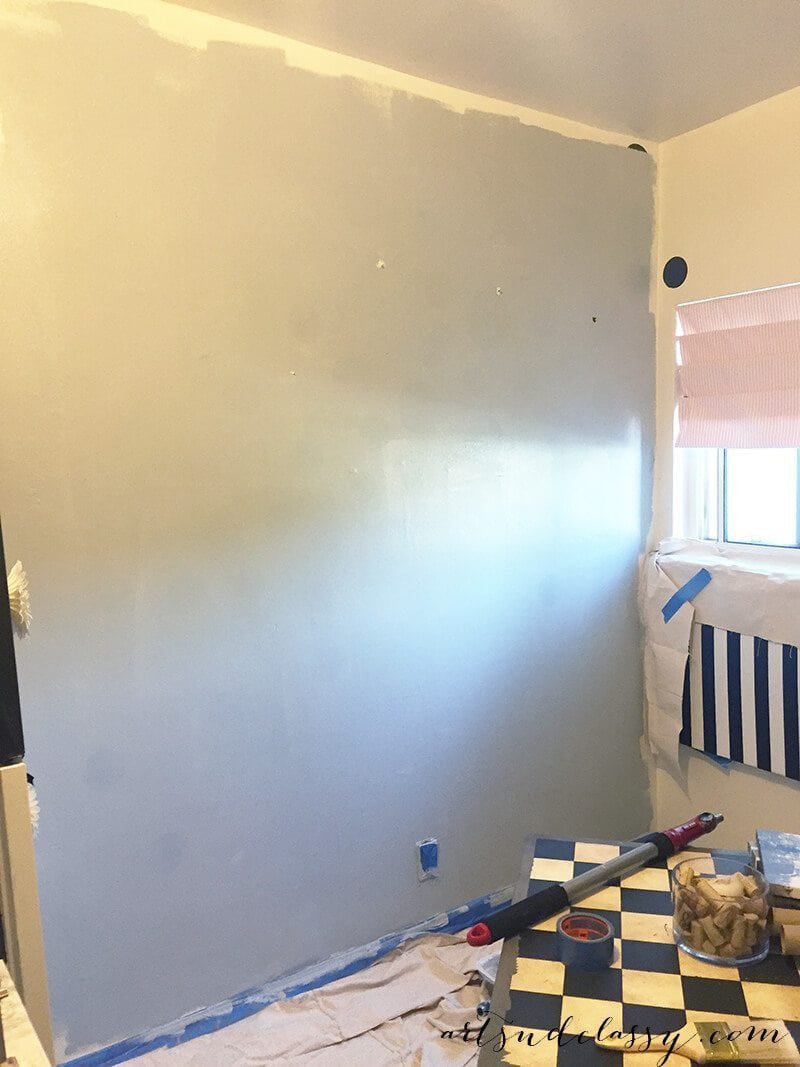 Step 2
I pulled out my stencil and read the detailed instructions and tips! There was a lot of great information that made tackling this project much less intimidating. Make sure to read everything first before diving into this project.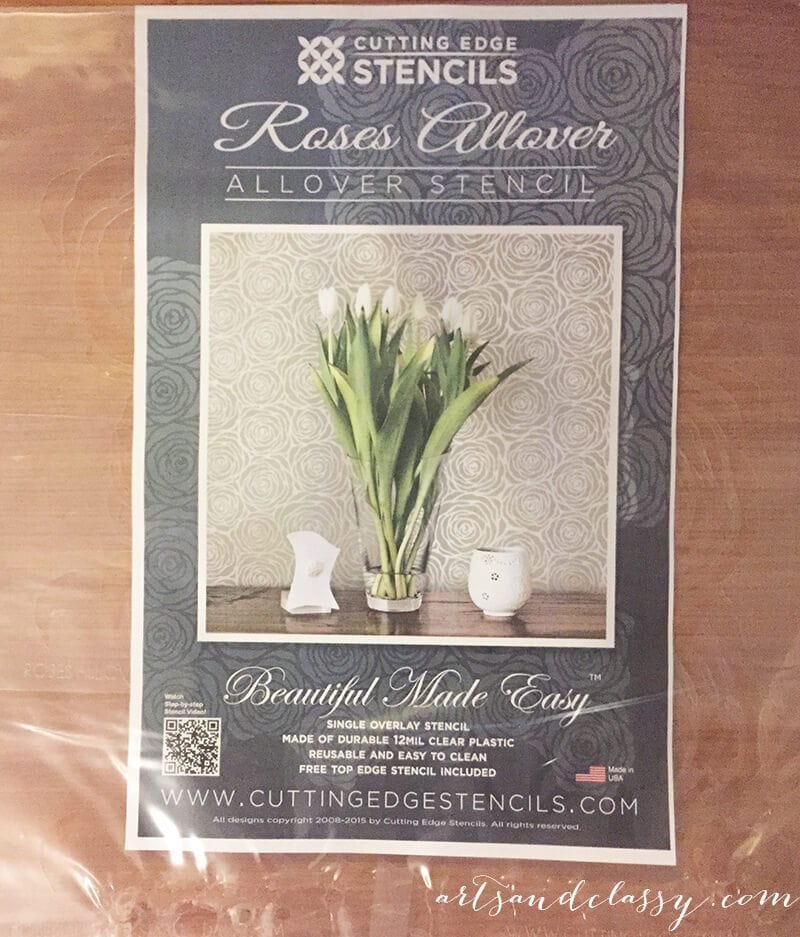 I also took out my stencil painting supplies.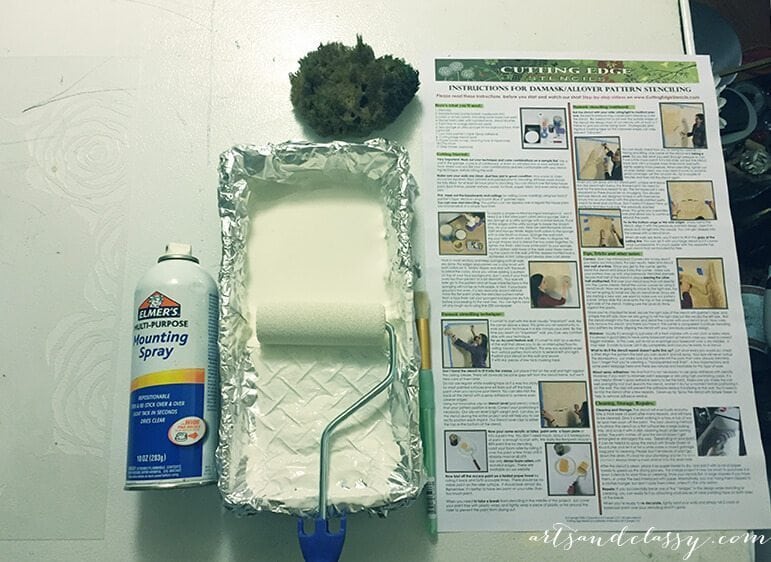 Step 3
I started with the stencil in the upper left-hand corner. I also had to make sure I was using the stencil right side up because the stencil also includes a "topper small stencil" for the top of the wall since that can be a tricky spot. Another great feature that Cutting Edge Stencil included was part of the stencils essentials kit.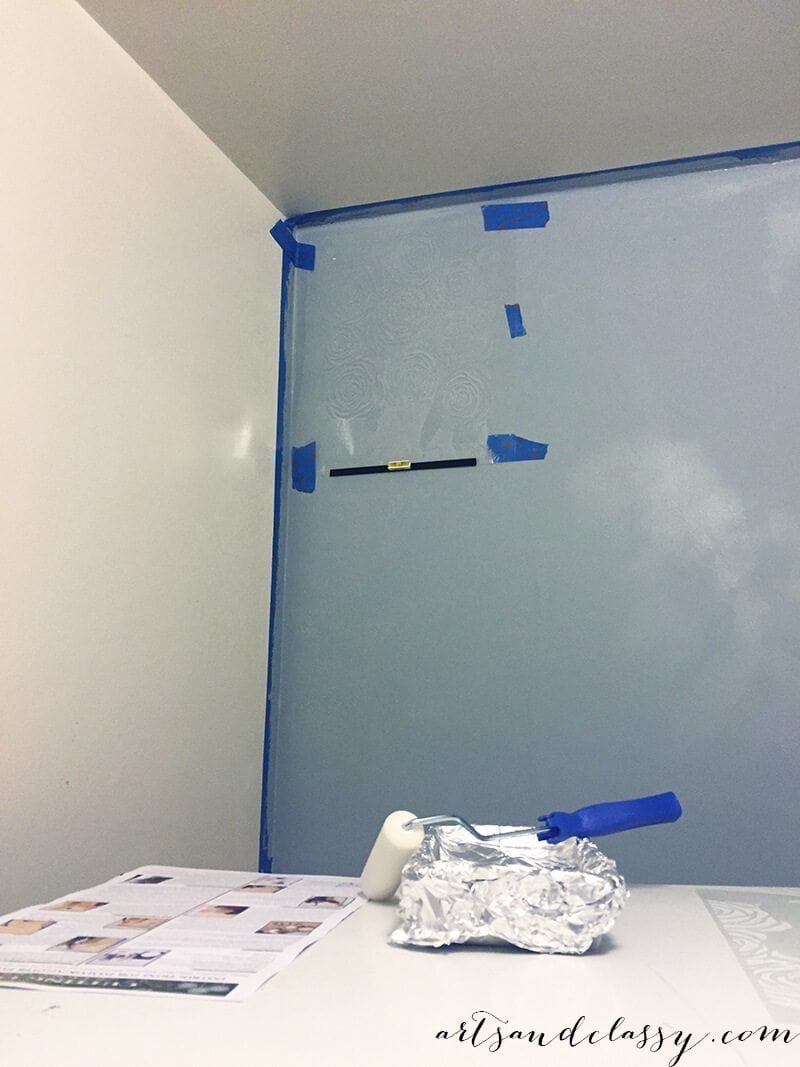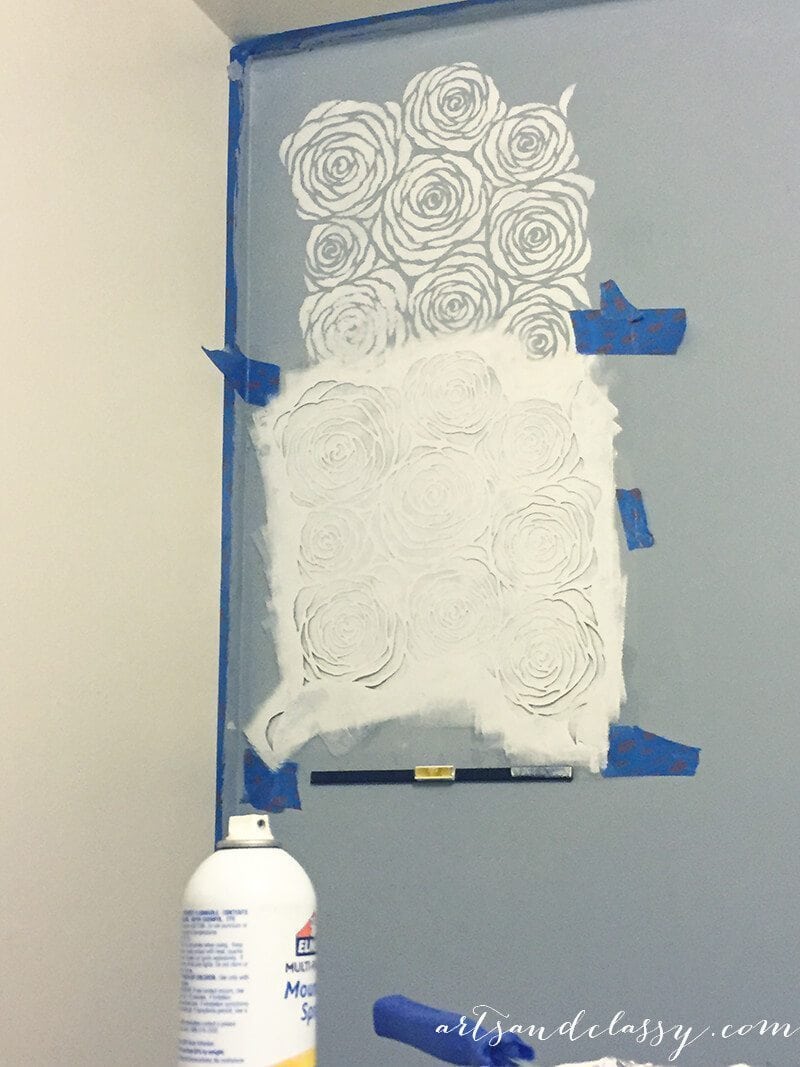 This handy clip-on level really made a huge difference for me since my ceiling is vaulted. In the beginning, I also found that using a little spray adhesive on the back of the stencil helps to prevent any paint from pooling underneath.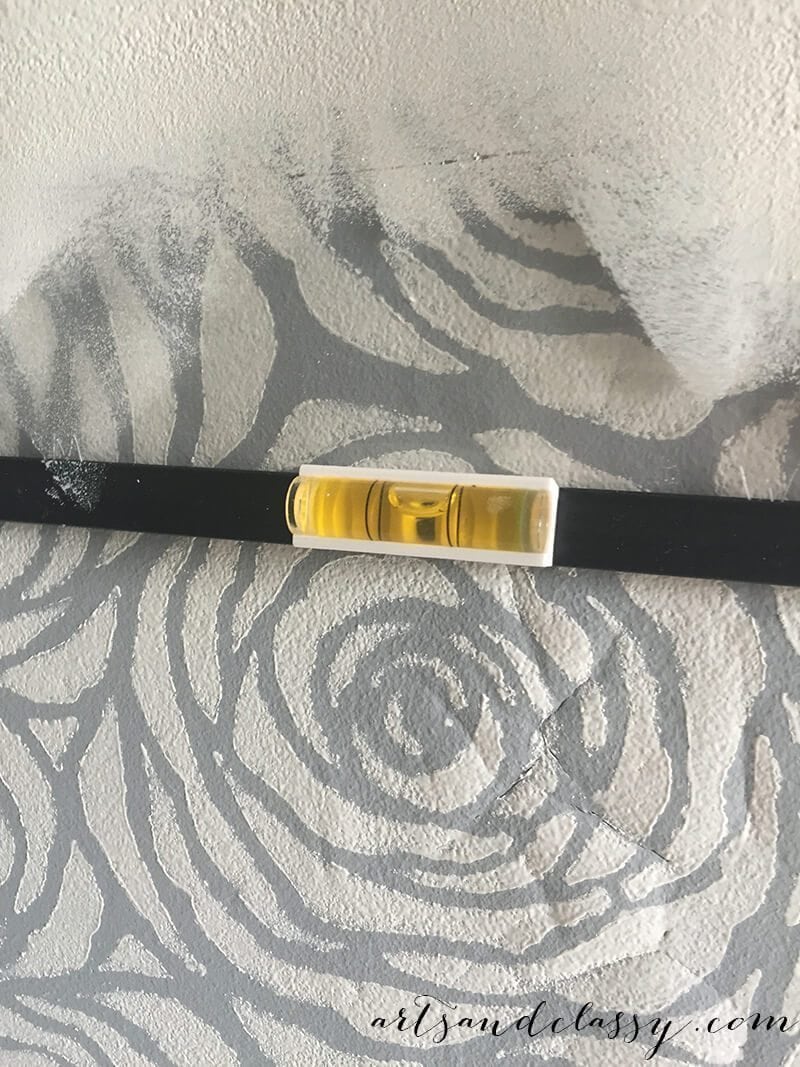 I continued this process vertically in columns going across the wall.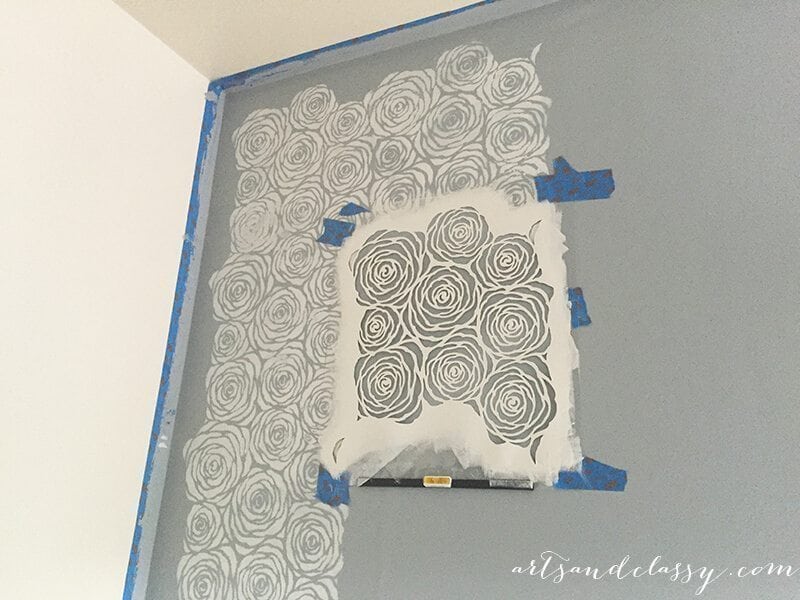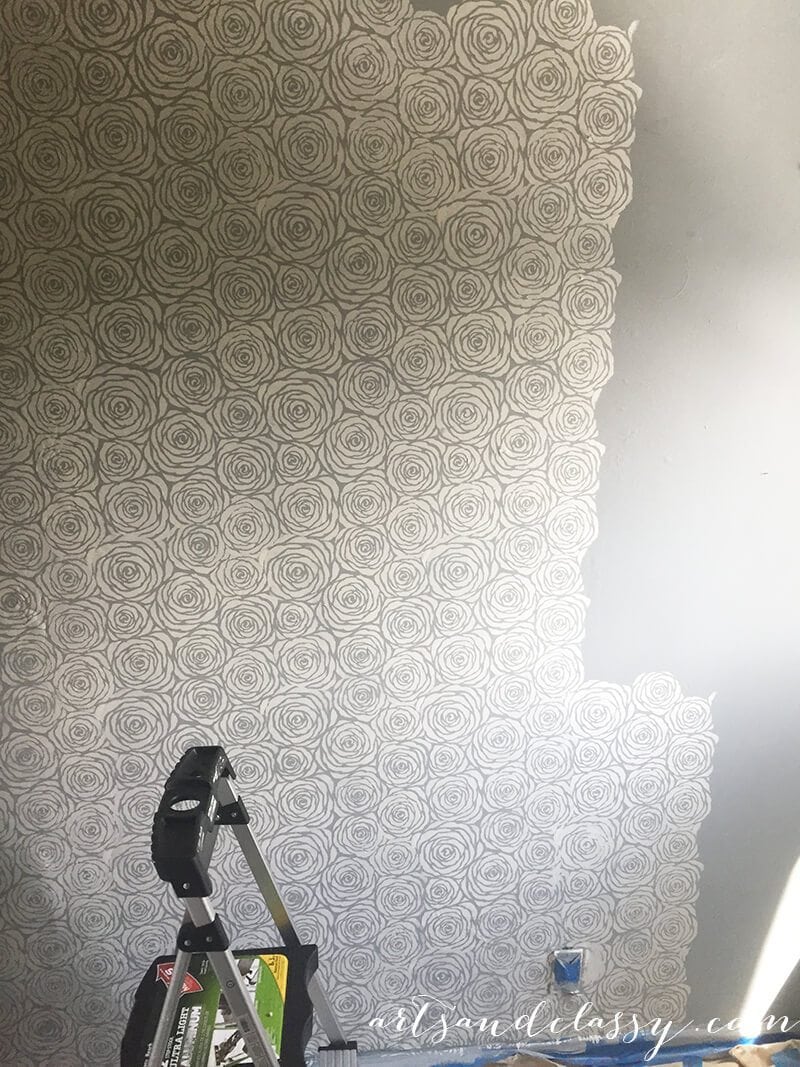 Here is a short video mini tutorial on how I to roll the paint on the stencil to get the look you want. Don't put too much pressure on the roller when you are painting because it will make the paint leak under the stencil. Make sure to subscribe to my channel!
Step 4
Use the topper stencil to help fill in the gaps to level out the top of the wall.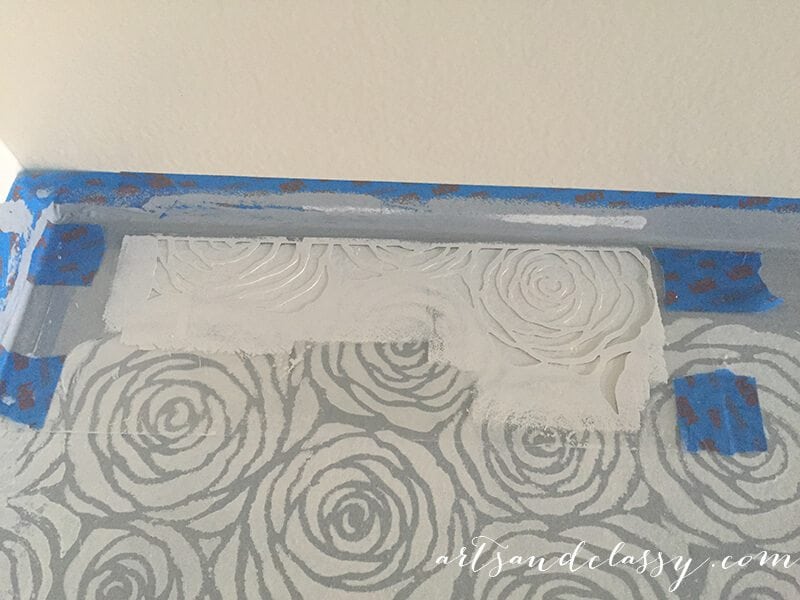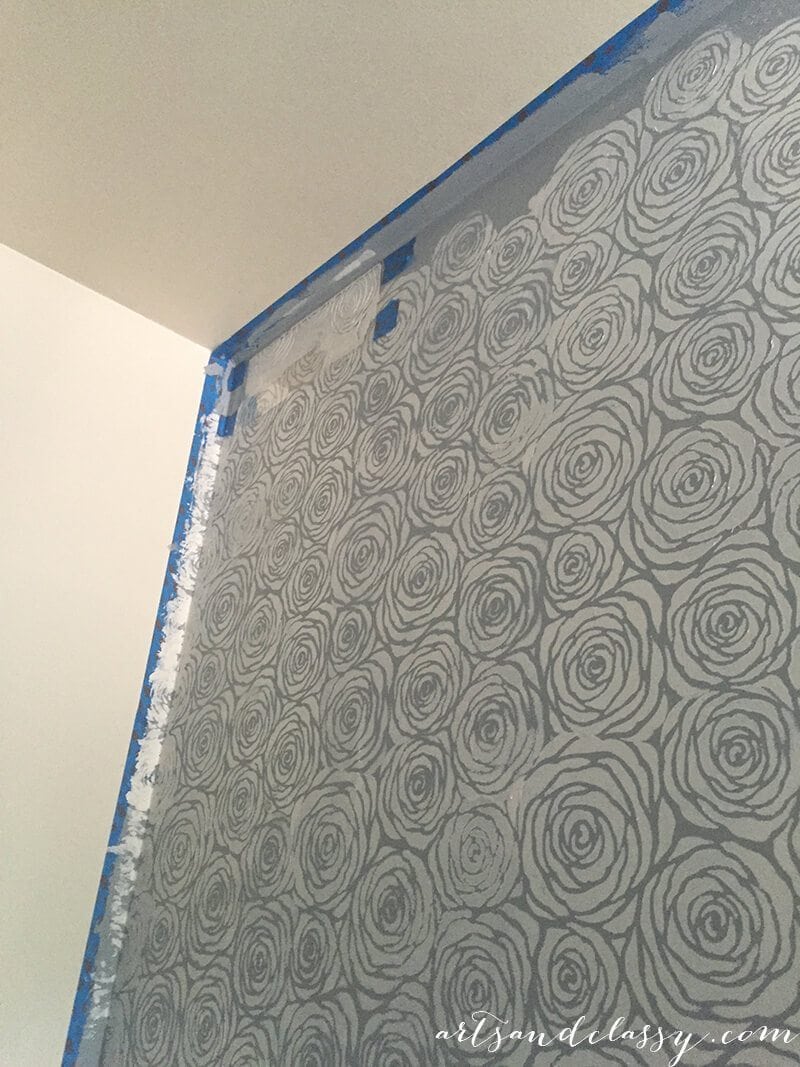 Step 5
I hung up some of the same art as I did before but in a more cohesive way and moved all the furniture back into place.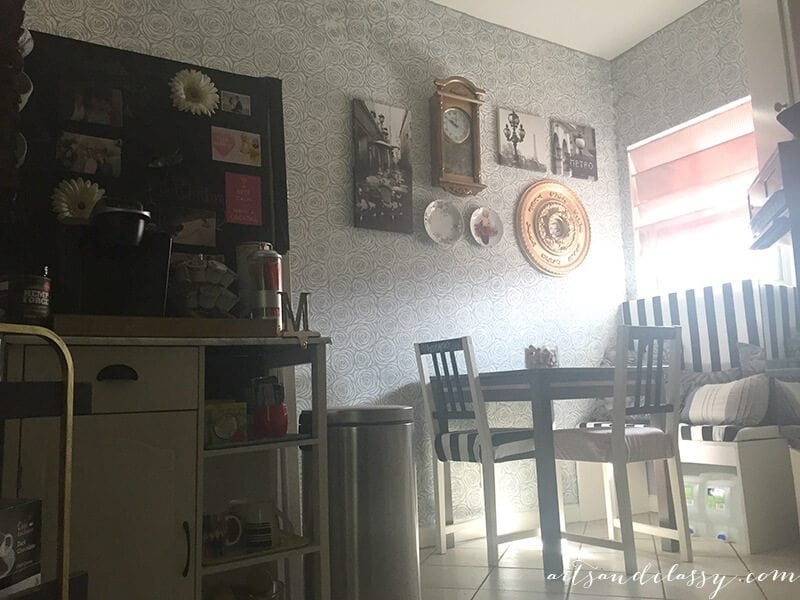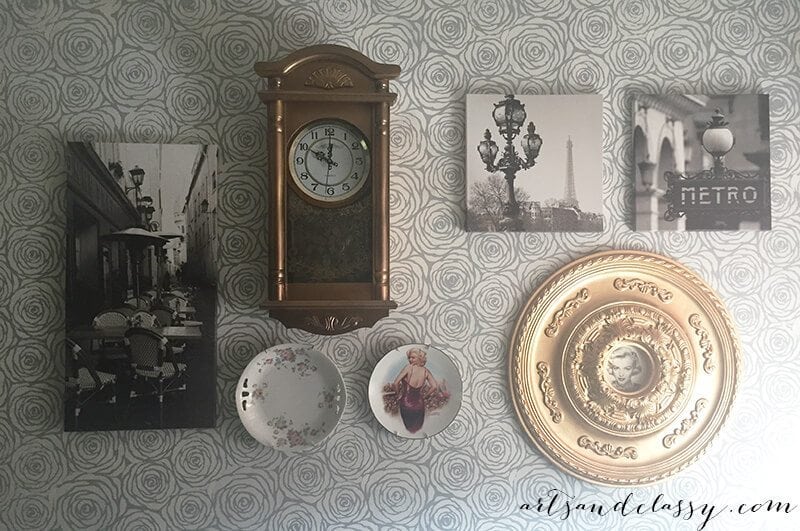 Doesn't this stenciled wall look great? I am so in love with this wall now and looking at my kitchen makes me smile because I feel all the decor is working better together. Thanks to Cutting Edge Stencils they make this super easy to accomplish!
Since Cutting Edge Stencils is so amazing, they are allowing me to throw a giveaway of their product! That's right! You all have an opportunity to win your own wall stencil of your choice! Enter to win below.
This giveaway last from 5/21/15 – 5/31/15 at midnight! Enter to win below!