Welcome to my blog! If you're here, then you're probably looking for some shabby chic bedroom inspiration. Luckily, I've got plenty to share. Keep reading to explore a variety of different ways you can bring this charming style, accessories, furnishings, and calmness into your own space.
Trust me, with a little bit of effort, you'll be able to achieve the perfect balance of elegance and comfort in no time. So what are you waiting for? Let's get started!
Find some old furniture at thrift stores or garage sales to refinish
Refinishing old furniture is a great way to create shabby chic pieces with a personal touch. Thrift stores and garage sales make it easy to find these gems at a fraction of the cost of buying them new.
With a little effort, sanding, painting, or decoupaging you can make your shabby chic bedroom one of a kind with DIY projects! The sense of accomplishment that comes when bringing furniture back to life is both rewarding and satisfying.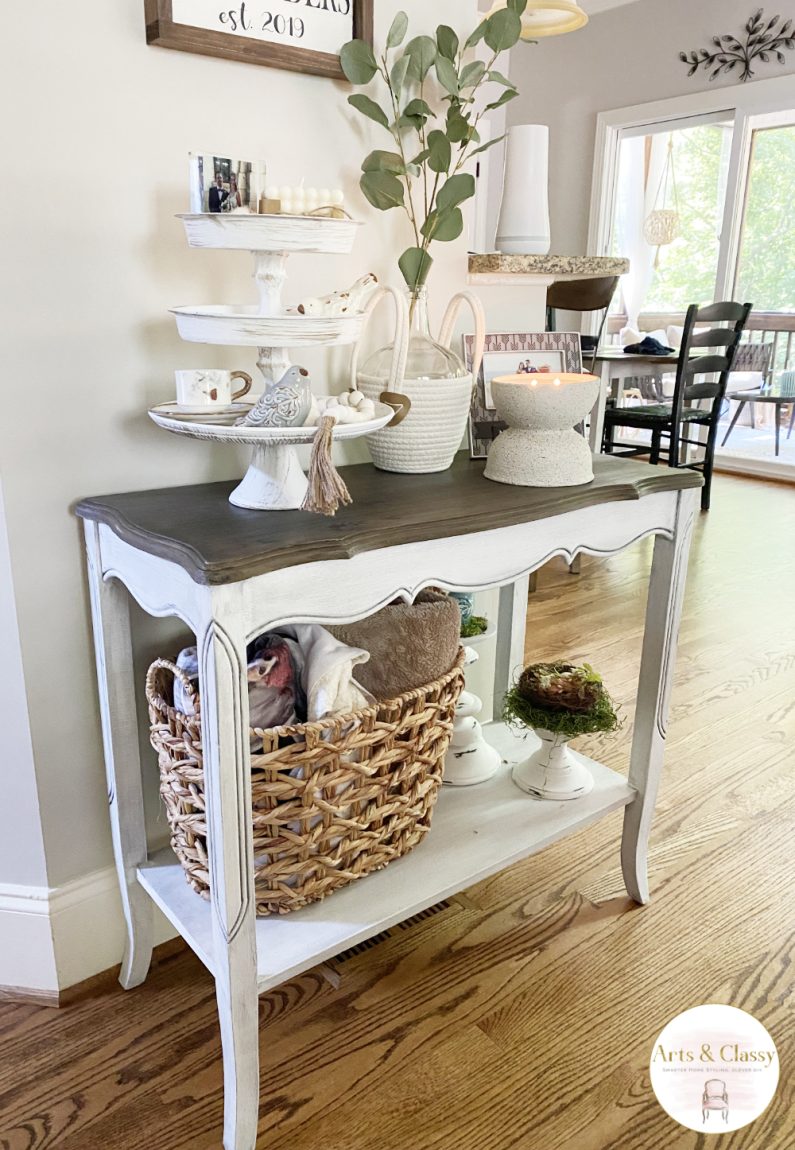 Paint the furniture white or a light pastel color
Updating vintage furniture can be a fun and exciting project! Painting it white or a light pastel color is all it takes to transform any piece into something that looks like it belongs in a shabby chic bedroom. Just imagine how nightstands and dressers can take on a brand-new look when given a subtle but striking white hue.
This helps create an overall shabby chic design concept with minimal effort. It's an easy way to freshen up furniture without breaking the bank!
Distress the edges of the furniture for a shabby chic look
Adding shabby chic appeal to a bedroom is easy with distressed furniture. Distressing the edges of furnishings, such as tables and chairs, gives them a rustic charm that instantly turns any space into a shabby chic paradise.
By trying this decorating idea, you can quickly personalize your room and bring out its unique character. Plus, it's an inexpensive way to give new life to old furniture and make it look like something from a classic French cottage decor style. So if you're looking to add shabby chic style to your bedroom without breaking the bank, distressing the edges of your furniture is definitely the way to go!
Hang some pretty curtains in your bedroom windows
Adding curtains to your bedroom windows is an effortless way to implement a new look and feel. Not only do curtains simply elevate the aesthetics of a room while taking minimal effort, but they also make us feel very calm in our personal spaces.
When selecting curtains for your bedroom, consider neutrals so you can bring peace by combining tranquil colors with soft fabrics. Hang them up with ease and take pleasure from the subtle effects curtains have on your atmosphere – lighting, temperature, acoustic comfort – as well as their more obvious decorative value!
Deb and Danelle illustrate this idea perfectly in their post, Flower Home with Drew Barrymore at Walmart!
Add some throw pillows and blankets in coordinating colors
Making your bedroom cozy just got easier! Adding throw pillows and blankets in coordinating colors can transform any room from boring to stylish. Whether you are looking for pastel colors, floral patterns look, or something more relaxed but still chic, these small home accents will make all the difference.
Throw pillows and plush throws come in different shapes, sizes and colors – allow yourself to get creative and create the perfect space for your own personal style. Start adding throw pillows today and you'll be living in luxury faster than you think!
Place a vase of fresh flowers on your nightstand
Adding a vase of fresh flowers and a charming vintage lamp to your romantic shabby chic bedroom instantly brings it to life! The beautiful pink flowers will be the centerpiece and provide a refreshingly sweet scent.
Surrounding that focal point decorate with pastel tones and floral prints so you can feel the soft romantic aura all around. Invoke pure bliss while winding down at night knowing your romantic shabby chic bedroom is ready to relax in.
If you are a busy working professional and you don't have the time to invest, why not shop for this decor for your shabby chic room?
I love the look of a shabby chic bedroom. It is so whimsical and the brilliant use of old and new worn pieces pairs so wonderfully in a space. Usually, I would recommend shopping at thrift stores or flea markets, but now shabby chic has become a little more mainstream, making it more affordable for you!
Related: Is your home office in need of an update? Check out this vintage/glam home office mood board.
Creating a shabby chic bedroom probably doesn't cost as much as you think. In fact, shopping online has become one of the most cost-effective ways to shop these days. I thought I would curate a meaningful mood board for your shabby chic bedroom needs.
This post contains affiliate links at no additional cost to you. Click here to read my full disclosure policy.
If you want a shabby chic bedroom, this is the shopping guide for you.

Creating the shabby chic bedroom of your dreams can be done and the best part is that it won't cost too much to make it perfect. I would absolutely say to add your own special touch to the space. Be creative and add something to a story in your bedroom. Conversation starter pieces really make the room unique no matter how large or small the space is.
Please let me know if you have any questions or concerns in the comments below. What is your favorite piece of this guide shabby chic style guide?
Here are some more decorating inspirations that I think you'll enjoy: