Decorating a small space can be a daunting task, but with the right approach, it can become an opportunity to create a unique and stylish living environment. With the rise of urbanization and the increasing cost of living in big cities, small spaces have become a practical and popular choice for many people. 2023 home decor trends for small spaces will continue to focus on maximizing every inch of space, while also incorporating natural elements to create a calming and relaxing atmosphere.
These trends will prioritize functionality and practicality without sacrificing style and elegance. From multi-functional furniture to smart storage solutions, there are many creative ways to make the most of a small space. By utilizing natural materials, such as wood and stone, and adding a touch of greenery, small spaces can feel more inviting and connected to the outdoors. In short, the design possibilities for small spaces are endless, and with the right approach, any small space can become a cozy and stylish oasis.
What big things are happening in 2023?
In the world of home decor, there are several exciting things happening in 2023. One of the biggest trends is the continued focus on sustainability and eco-friendly materials. With an increased awareness of the impact our homes have on the environment, many homeowners are seeking out sustainable options for everything from furniture to flooring.
Another trend is the use of technology in the home. Smart home devices are becoming more advanced and accessible, allowing homeowners to control everything from lighting to temperature with the touch of a button. In addition, we can expect to see a continued focus on maximalism, with bold colors, patterns, and textures used to create a vibrant and eclectic space.
What is the new decorating trend for 2023?
As we look ahead to 2023, one of the newest decorating trends we can expect to see is the rise of biophilic design. This trend focuses on bringing elements of nature into the home, such as plants, natural materials, and organic shapes. Biophilic design aims to create a connection between people and nature, which has been shown to have a positive impact on mental health and well-being.
This includes the use of recycled materials, as well as reducing waste and energy consumption. As people become more conscious of their impact on the environment, sustainable design practices are becoming more popular in the world of interior design. In short, the decorating trend for 2023 is all about creating a harmonious and sustainable living space that connects us to the natural world.
Is Gray going out of style in 2023?
As we move into 2023, many people are wondering whether gray is going out of style in the world of interior design. While it's true that gray has been a dominant color in recent years, there is no indication that it's going to disappear anytime soon. Gray is a timeless and versatile color that can be used in many different ways, from light and airy to dark and moody.
It pairs well with a variety of other colors, making it a great choice for creating a cohesive color scheme. That being said, we can expect to see some changes in how gray is used in 2023. There may be a shift towards warmer and more earthy tones of gray, as well as the use of textured fabrics and materials to add depth and interest to a space. Overall, while the dominance of gray may be lessening slightly, it is still a classic and elegant color that will continue to be popular in the world of interior design.
What are the trends in pattern for 2023?
As we move into 2023, we can expect to see a variety of exciting patterns trending in the world of interior design. One of the biggest trends will be the use of organic and abstract patterns, inspired by the natural world. Think of swirling patterns that evoke the movement of water or the wind through leaves. These patterns will often be used in earthy or neutral tones, creating a serene and peaceful atmosphere.
Bold geometric patterns will also continue to be popular, with a focus on large-scale designs and contrasting colors. Another emerging trend is the use of textural patterns, such as woven fabrics or tiles, that add depth and interest to a space. These patterns can be used to create a tactile and sensory experience, making a room feel cozy and inviting. Overall, the pattern trends for 2023 are all about creating a harmonious and balanced space that reflects our connection to the natural world while incorporating bold and playful elements.
What colors are out for 2023?
In 2023, some popular cooler shades of gray and blue may be replaced by warmer earthy tones. Bright and garish colors may also be less popular, with a focus on more natural shades. But remember, trends are always changing, and it's important to choose colors you love. Ultimately, the colors you choose should reflect your personal taste and style.
Pantone names Viva Magenta as the 2023 Color of the Year for Interior Design
This bold and powerful color is a rich shade of red with subtle hints of purple, which makes it a versatile color that can be incorporated into many different color schemes. Viva Magenta pairs well with jewel-tone color palettes, adding a luxurious touch to a space. It also works well with earthy and natural colors, creating a warm and inviting atmosphere. Whether used as an accent or as a primary color, Viva Magenta is sure to make a statement in any space.
When it comes to home decor, color can have a big impact on the overall look and feel of a space.
And while it's always interesting to see what colors are trending in a particular year, it's important to remember that your home should reflect your own personal style and taste. With that in mind, let's take a look at some other home decor trends that are set to make a big impact in 2023.
1. Multipurpose Furniture
Multipurpose furniture is a popular trend for small spaces in 2023. It allows homeowners to use one piece of furniture for different purposes, which saves space and money. For example, a sofa bed can be used as a bed at night and a couch during the day. A coffee table with built-in storage can also provide a place to store items and a surface to work on.
2. Warm Color Scheme
Warm and natural neutrals and colors In 2023 home decor trends, warm and natural colors will be a popular choice for small spaces. Colors like beige, soft green, and light brown create a cozy and calming atmosphere. These colors also help to bring the outdoors inside. This is a trend that will continue to be popular in 2023.
3. Biophilic Design
Plants and natural elements Incorporating plants and natural elements into small spaces is another trend for 2023. Plants can add color and texture to a room, and they also help to purify the air. Natural materials like wood, stone, and rattan can also add warmth and texture to a space.
4. Bold Accents
Adding bold accents to a small space is a trend that will continue in 2023. Bold patterns (think '70s) and colors can add interest and personality to a small space without overwhelming it. For example, a patterned rug or a colorful throw pillow can add a pop of color and texture to a neutral space.
5. Minimalism Design
Minimalism is a trend that will continue in 2023 home decor trends, especially for small spaces. Minimalism is all about reducing clutter and simplifying your space. This trend is perfect for small spaces because it helps to create a clean and uncluttered look.
6. Lighting
Lighting is an important aspect of interior design, especially for small spaces. In 2023 home decor trends, and lighting trends will focus on creating a cozy and warm atmosphere. Soft, warm lighting can create a relaxing atmosphere, while bright, white lighting can make a space look bigger.
7. Smart storage solutions
Smart storage solutions are becoming increasingly important for small spaces in 2023. Designers are finding creative ways to incorporate storage into small spaces, such as under-bed storage or built-in shelving. These storage solutions not only save space but also help to keep the space organized.
8. Textured walls and ceilings

In 2023, textured walls and ceilings are going to be all the rage, especially for cozy little areas. These interesting features can bring a sense of depth and character to a small space, making it seem more spacious and luxurious. If you want to take your small space to the next level, try using wallpapers with textured patterns. You can also try using some textured paint, to create a really eye-catching look.
9. Compact and space-saving appliances

As the trend for small-space living grows, compact and space-saving appliances are becoming more popular. From mini-fridges to compact dishwashers, these appliances can help maximize space without sacrificing functionality.
RELATED: 13 Clever Tricks to Make Your Small Kitchen Look Bigger
10. Flexibility and adaptability

In 2023, interior design trends for small spaces will focus on flexibility and adaptability. The ability to change a space quickly and easily is becoming increasingly important, especially for those who live in small spaces. For example, modular furniture can be rearranged to suit different needs and preferences, while temporary room dividers can be used to create private areas within a small space.
11. Mix and Match
Mix and match styles In 2023, the trend of mixing and matching different design styles will continue, especially in small spaces. The combination of different styles can add interest and depth to a small space, making it feel more dynamic and inviting. For example, a modern sofa fabric paired with a vintage rug can create a unique and eclectic look.
RELATED: 17 Unbelievable Home Organization Ideas For Small Spaces
12. Bold wallpaper and murals
Bold wallpaper and murals are a trend that will continue as 2023 home decor trends, especially for small spaces. Adding a bold wallpaper or mural to a small space can create a statement and add personality to the room. However, it's important to keep the rest of the decor simple and minimal to avoid overwhelming the space.
13. Compact and multi-functional workspaces
As more people work from home, compact and multi-functional home office workspaces are becoming increasingly popular. In 2023, these workspaces will focus on functionality and comfort, with ergonomic chairs and adjustable desks. They can also be designed to blend in with the rest of the decor when not in use.
14. Sustainable and eco-friendly design
Sustainable and eco-friendly design is a trend that will continue to grow in 2023, especially for small spaces. Materials like bamboo, recycled glass, and reclaimed wood are becoming more popular for furniture and decor. Sustainable design and energy-efficient lighting and appliances can also help reduce your carbon footprint while creating a stylish and comfortable space.
15. Vintage and handmade decor
Antiques and vintage and handmade decor are trends that will continue to gain popularity in 2023, especially for small spaces. Vintage pieces or handmade items can add a unique and personal touch to a small space, making it feel more inviting and warm. It can also be a sustainable choice, as it often involves repurposing or upcycling old items.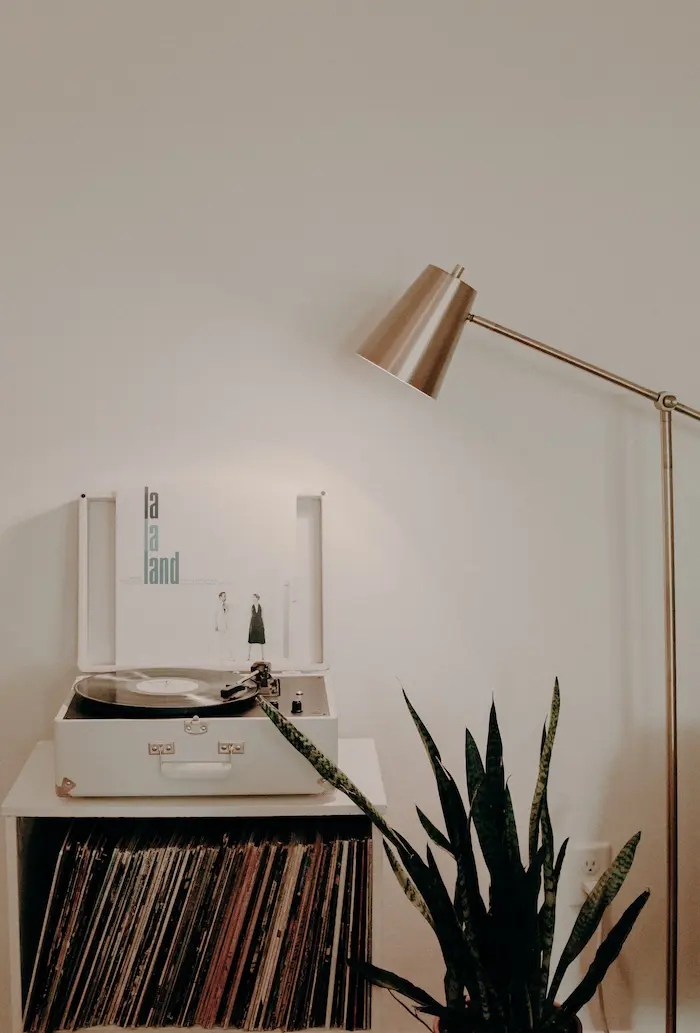 By incorporating these 2023 home decor trends into your small space, you can create a stylish and functional home that meets your needs and preferences. Whether you're looking for smart storage solutions, cozy lighting, or natural elements, there are plenty of ways to make your small space feel like home. Remember, it's all about maximizing space, reducing clutter, and creating a cozy and inviting atmosphere.
Make sure you are following me on Instagram, Pinterest, YouTube, Hometalk, and TikTok for more ideas on home decor trends in 2023.
If you enjoyed this home décor trends for 2023, you may also enjoy: