7 Easy Home Decorating Tips
Hey Arts & Classy Readers! I am thrilled to introduce Lubna Ali Khan who wrote this amazing article on 7 Easy Home Decorating Tips. I had to share this information with you all. I hope you enjoy.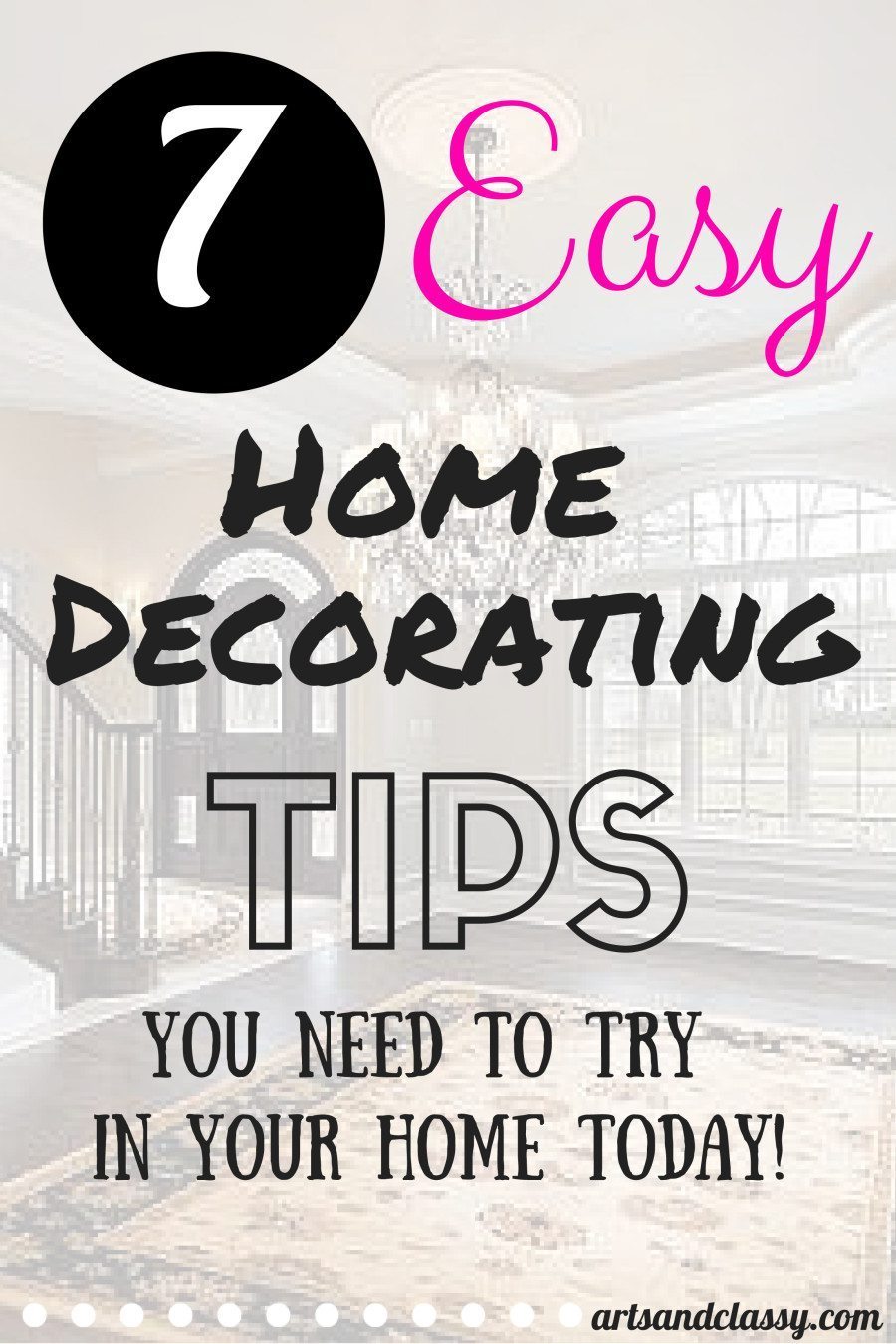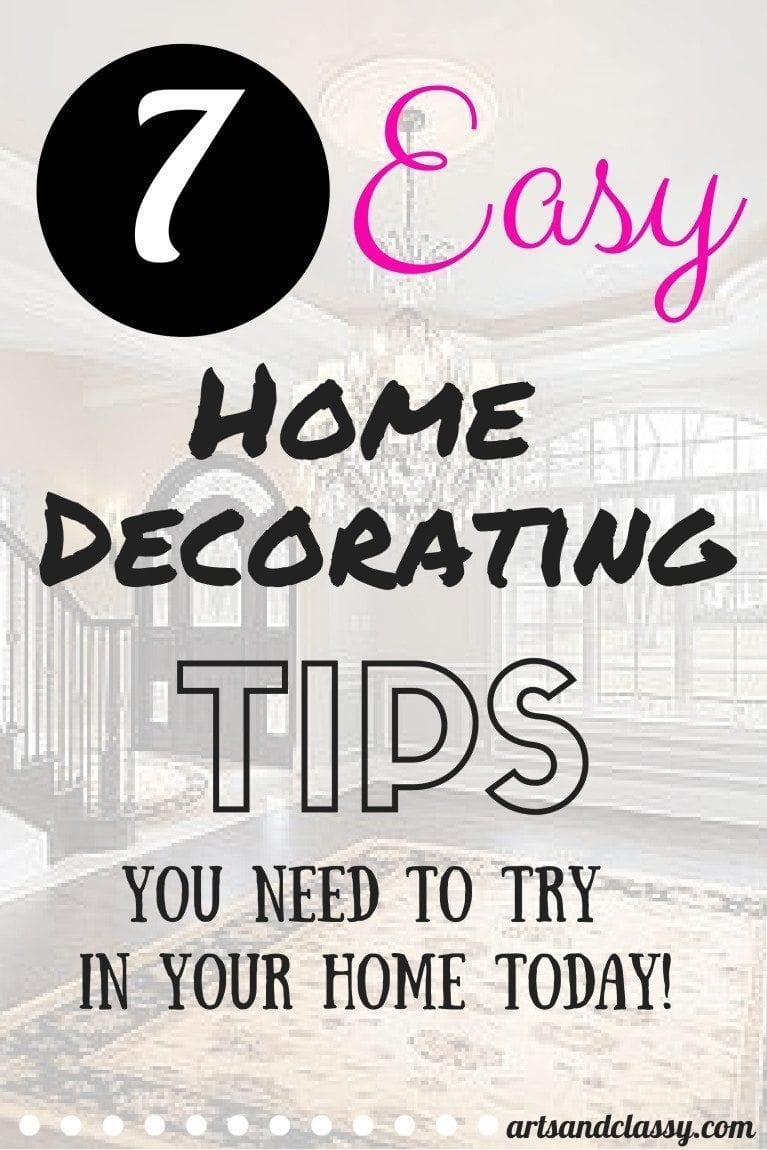 ---
Own, leased, or rented, you sure don't want your home to look like a series of bland spaces linked together by hallways and stairways. The art of home decor for sure tops your must-master list. Here are some easy tweaks and twirls to decorate your home the easiest way possible.
1. Display Your Story On A Wall
If your living room does not have a natural focal point like a fireplace, create your own on a wall. What best could catch one's attention than your story? Instead of affixing pictures in a plain collage pattern, attach more detail about every occasion by linking its time. Clock wall decals are yet another option if you don't like to emboss the wall with real clocks. Birth, marriage, and even the first kiss, if captured, are some of the memories you don't let fade with time.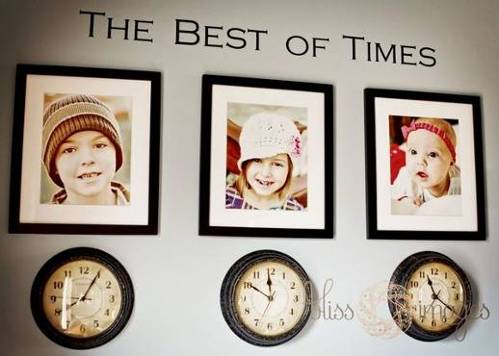 2. An Old Wooden Table To The Rescue
Every house has an old rickety table lying in the garage or in the attic. Fish out that unused table and take it to the task. Paint it white if it looks worn out and pile it up with large rugged displays like oversized glassware, picture frames, and a large clock piece to bring about an almost instant dramatic change. The only quality this old table should have is to be sturdy enough to hold all your prized possessions!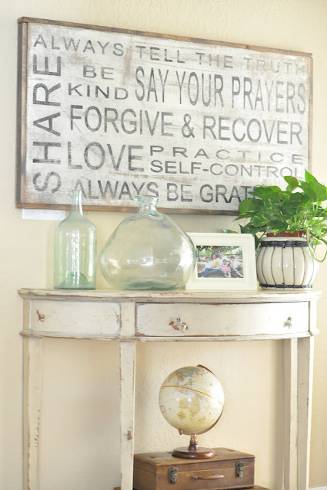 3. Keep It Insanely Huge
Huge interior stuff can no doubt bring about a lavish look to your home. Huge wall decals and wall murals sure are a convenient option to go large – the easy way. With readymade and custom-made wall decals available in every pattern you could ever imagine, there sure is a wide range of wall art to be tried on your walls.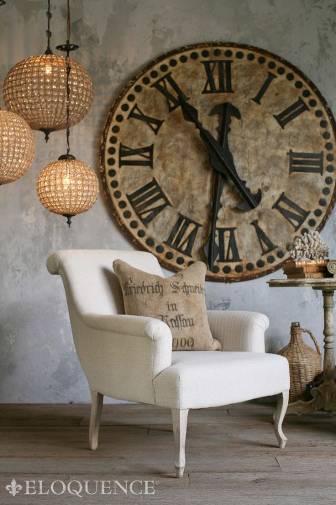 4. The Power of Rugs
A rug unveils a great deal of charm when it is rolled out anywhere. Adorn your floor with beautiful Ziegler rugs and treat your feet to the sheer softness of a hand-woven rug. The reason I make mention of Ziegler rugs is due to their simple and striking patterns that fit very well into modern and traditional furniture settings. When you have an array of hand-woven rugs; all available at the tap of your finger, you sure have the right gear to tackle interior décor.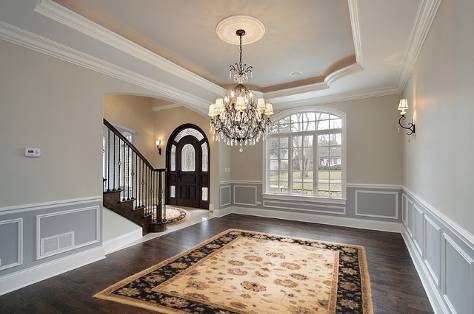 5. Real Furniture In Bathroom
Wooden furniture brings warmth to any place and your bathroom is no exception. Furniture is not only for a large bathroom. If you have a very small bathroom, consider adding a small side table that is both fabulous and functional. A large bathroom can hold a palatial wooden cabinet and even a wicker chair; after your entire bathroom is more than just another place for performing daily obligatory rituals.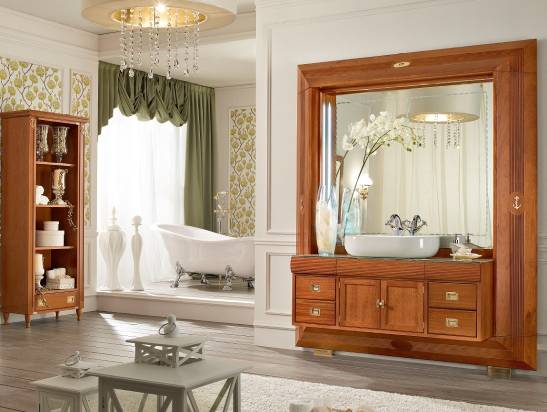 6. Display Your Collection
Have you kept your prized possessions under lock and key? It is high time you started spending more time with them now; getting to see them often is surely a feast to the eyes. Bring them out of your safe and put them up for a display. Flaunt your collection on racks on a wall. You may want to use shadow boxes if you have some truly precious collections!
7. What About Your Green Thumb?
Indoor plants are the cheapest and easiest means to enhance the aesthetic beauty of your home. Other than providing a fresh and quality indoor atmosphere, plants provide a refreshed look for your home. If you haven't had any experience with plants, you may want to bring plants that don't die easily!