Stenciling. It has been a popular subject in my household recently!
I have been so lucky to work with amazing brands like Royal Design Studio!
I decided to take the plunge on my own baby dresser that I used all the way back in the mid 80's. My mom has kept it all these years. Since my parents are now moving and downsizing, they decided to let go of a few things. I feel so lucky that they gave this piece to me. It's pretty special.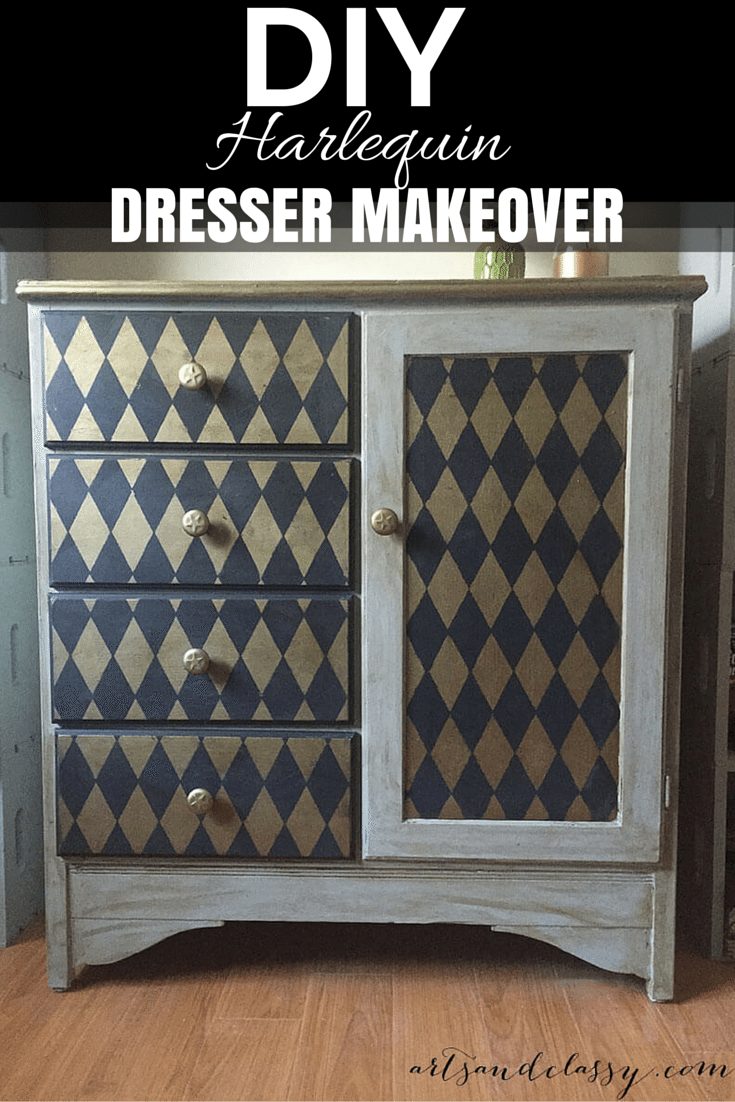 Want to see the before? The hardware had been updated less than 5 years ago… and check out the cat underneath…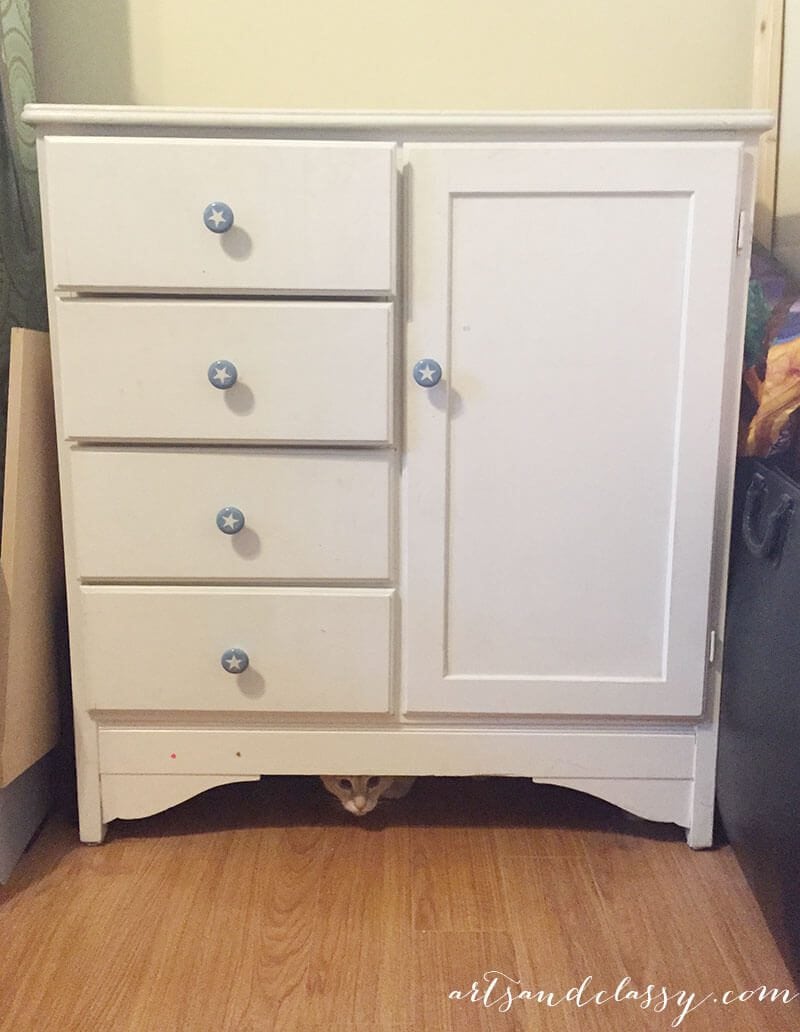 If you haven't checked out my last furniture flip you should really see it. See how I made over a mid-century modern side table that I got on Craigslist for free with these awesome vintage geography maps that my step-dad bought for me!
Onto this fun stencil project brought to you by Royal Design Studio. I have fallen deeply in love with there stencil cremes! If you want to learn how to stencil check out their site!
The 3 colors I was sent were: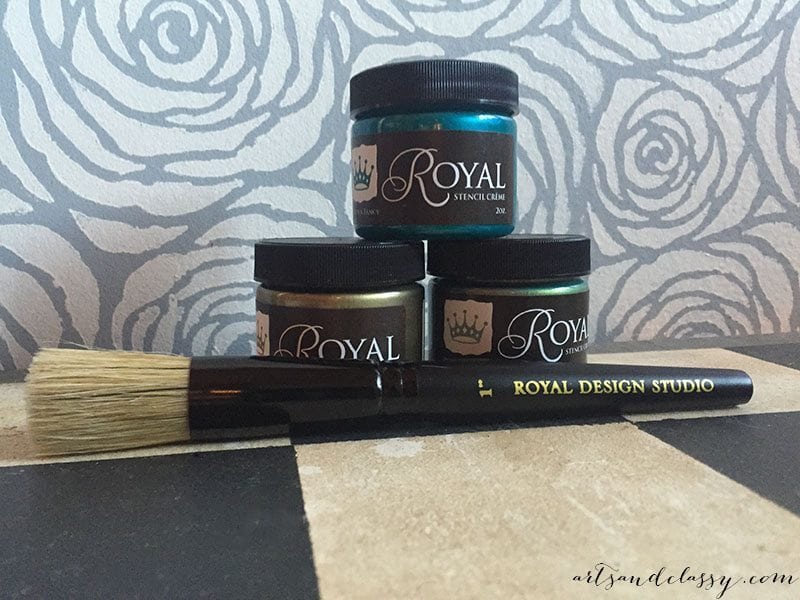 However, I only ended up using the Patina Green and Antique Gold on this specific project. I have fun plans for the Peacock Fancy on another project coming up. I also used their 1″ stencil brush.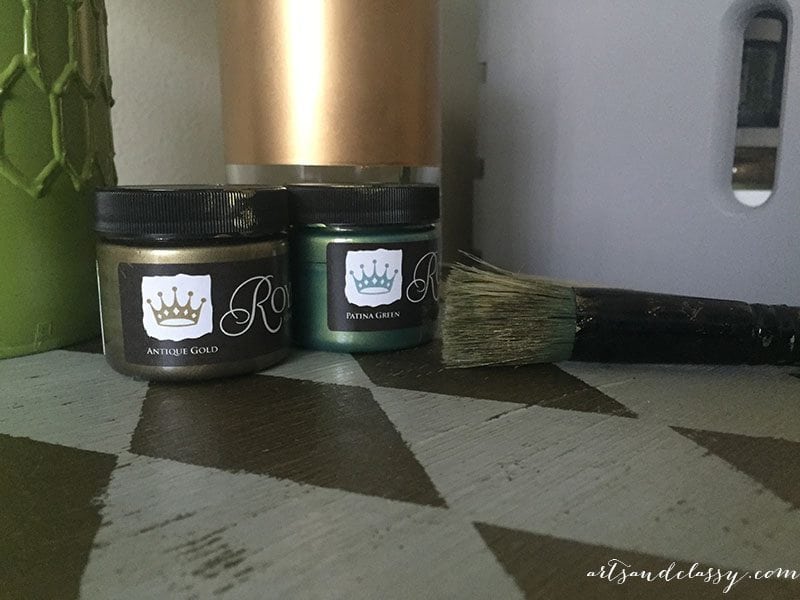 Check out the basics of stenciling if you are a little intimidated by the idea of stenciling furniture.
I also use painters delicate surfaces tape or frog tape on my furniture projects.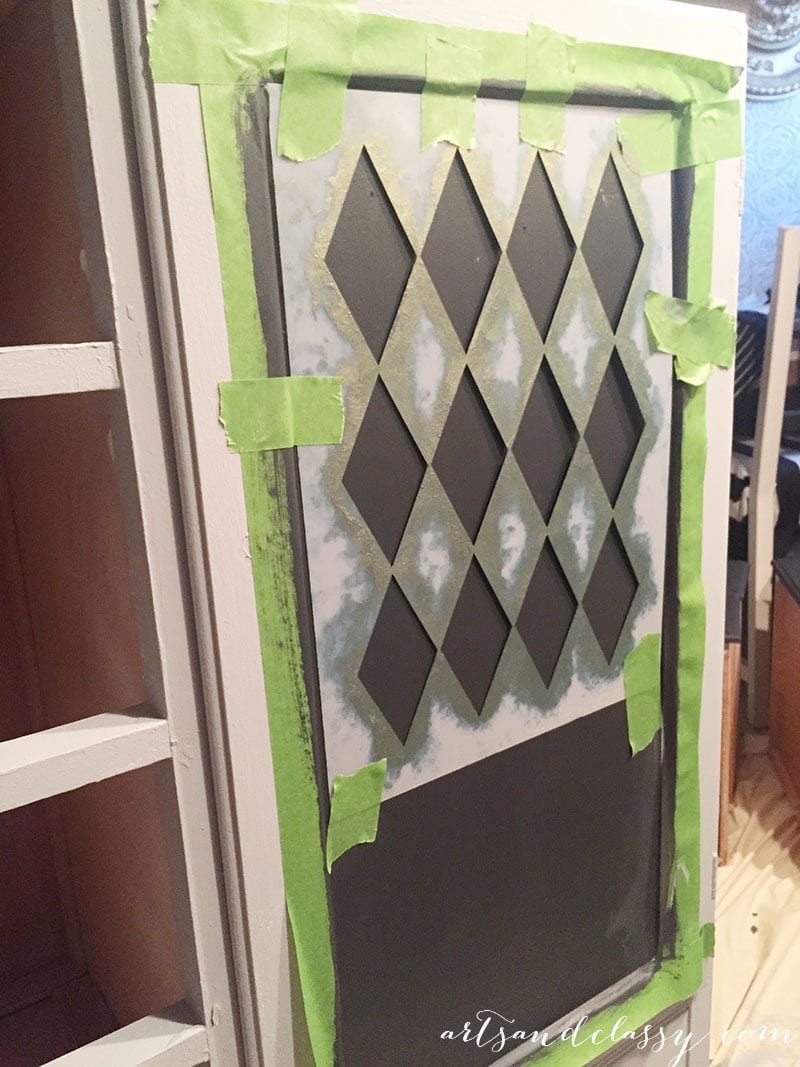 Side note** I started using the app Periscope for the first time on this project. I am trying to conquer my "on camera" fear/nervousness. So I showed a few people how to stencil using this awesome Harlequin Furniture Stencil from Royal Design Studio.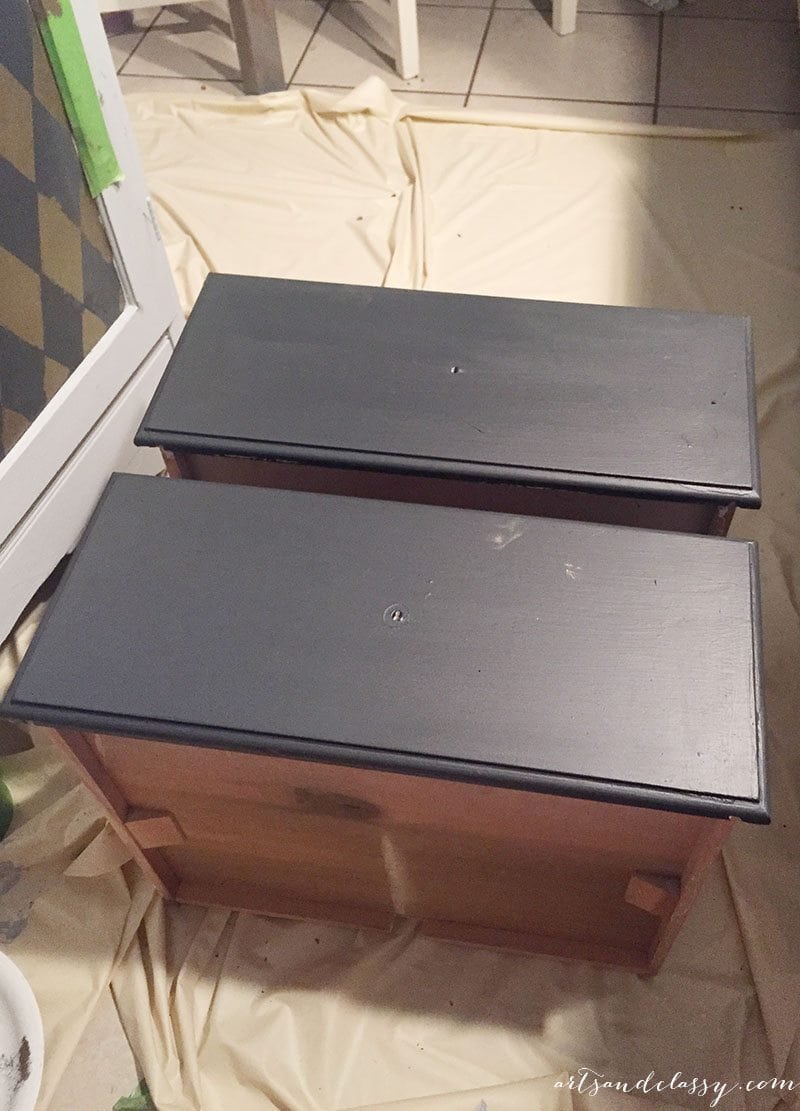 After a little more love with this awesome stencil, I was able to create a dynamic piece that is both functional and beautiful. I also coated the entire piece with a layer of clear wax and dark wax to age it down a bit.
I painted the existing hardware with the antique gold stencil creme. I really love how it turned out.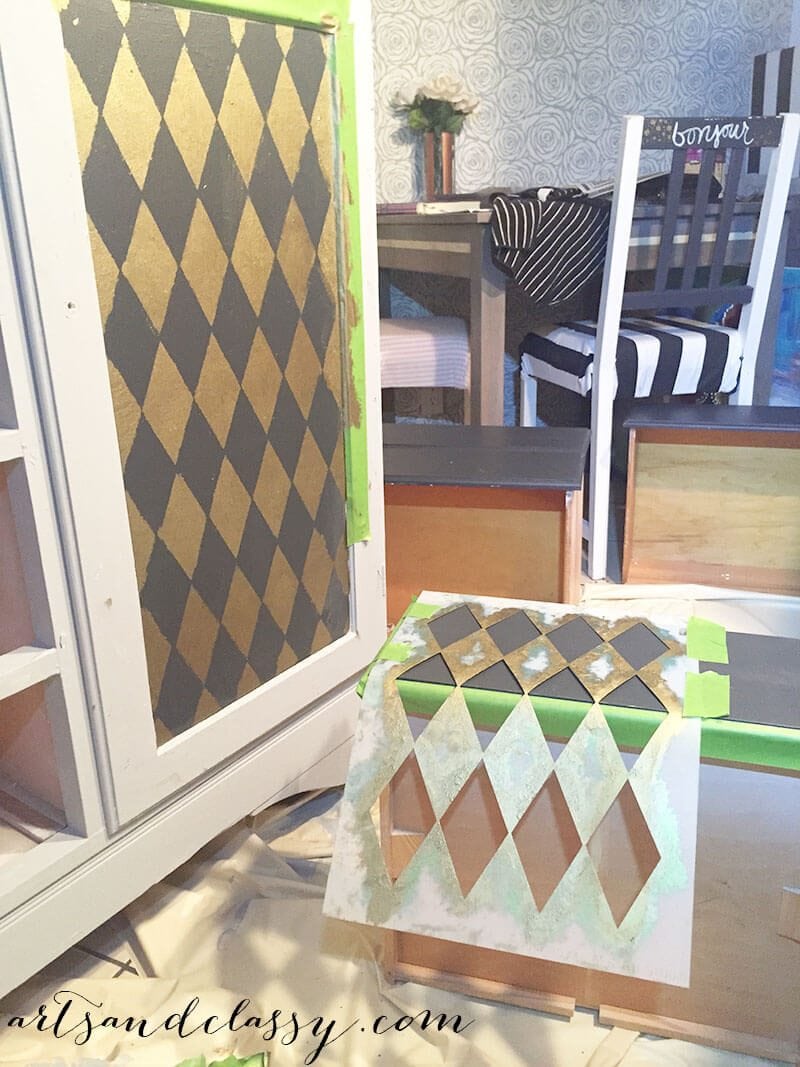 Now onto the after photos!
I am kind of loving this in my office! I was even able to upcycle some old paint cans to hold my many many paint brushes just above the dresser. This will work so well as an additional standing workspace for any projects I am doing or photographing.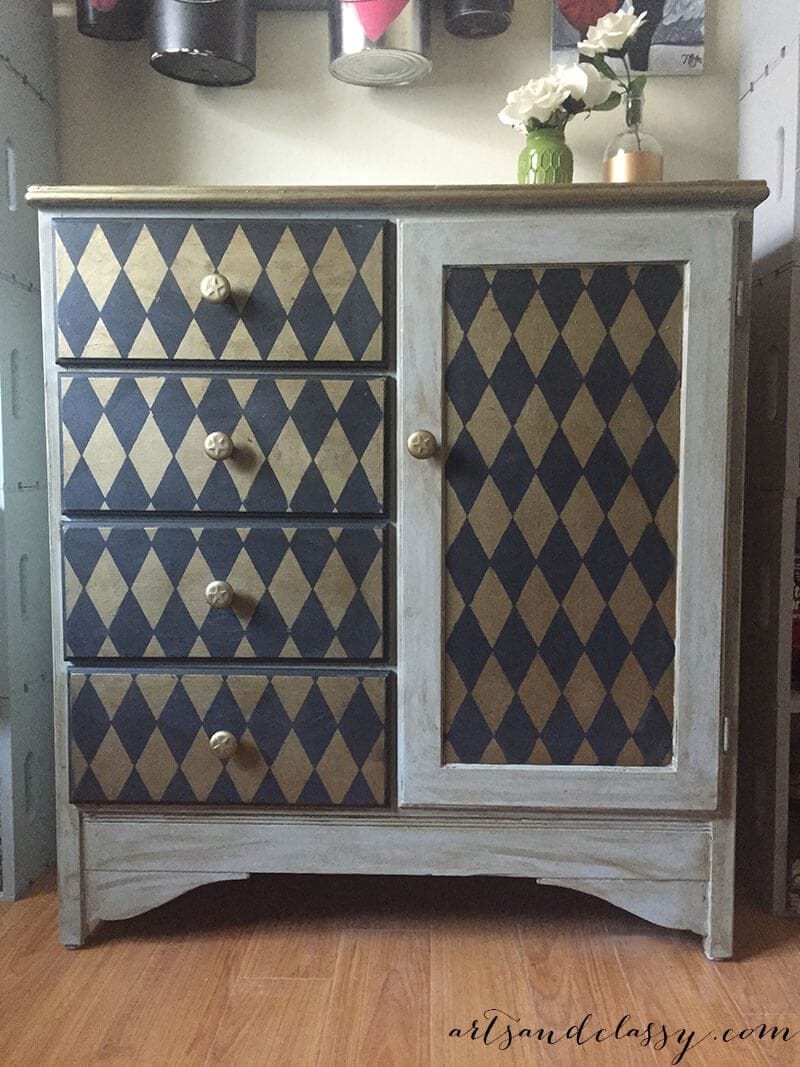 What do you think of the use of the vintage maps on the sides with the stencil overlay?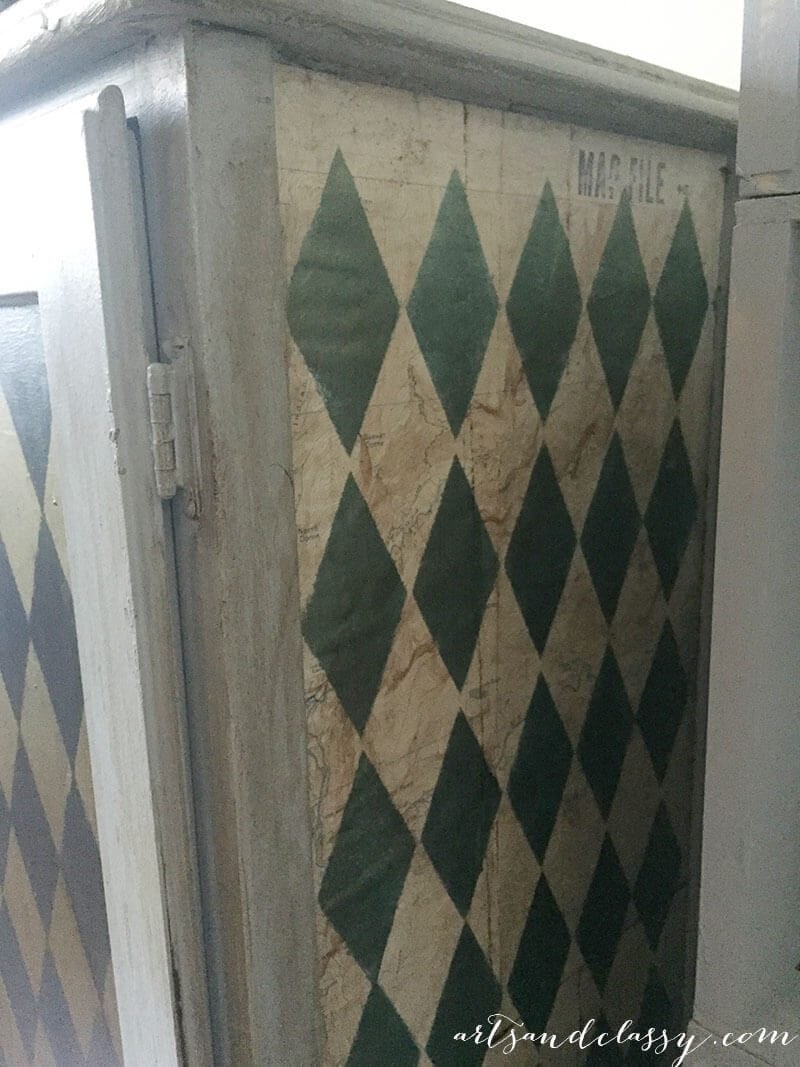 It feels some much nicer to have some inner peace now that the office is no longer a mess and can actually be a functioning workspace! Can I also tell you that I binge listened to 2 podcasts while I did this? Check out Build Your Tribe & The Chalene Show on iTunes (or The Stitcher app if you have an Android phone). These podcasts will change your world! I am addicted to Chalene's motivation and valuable knowledge that she teaches people with life and business.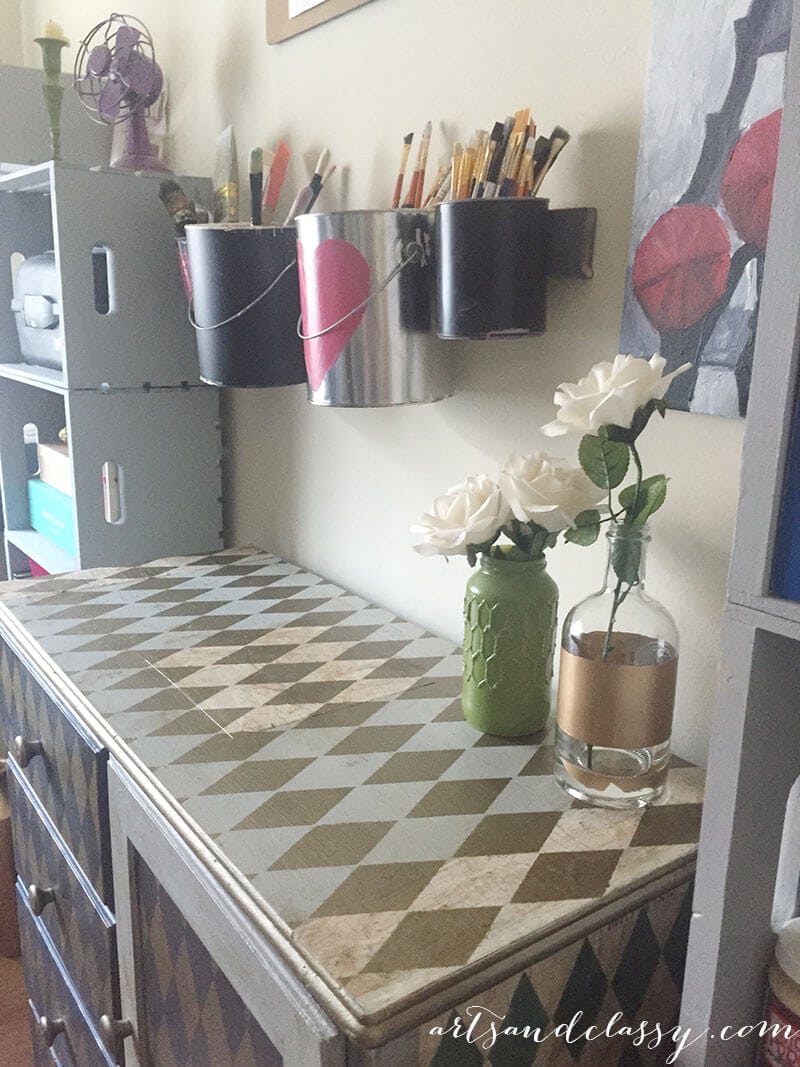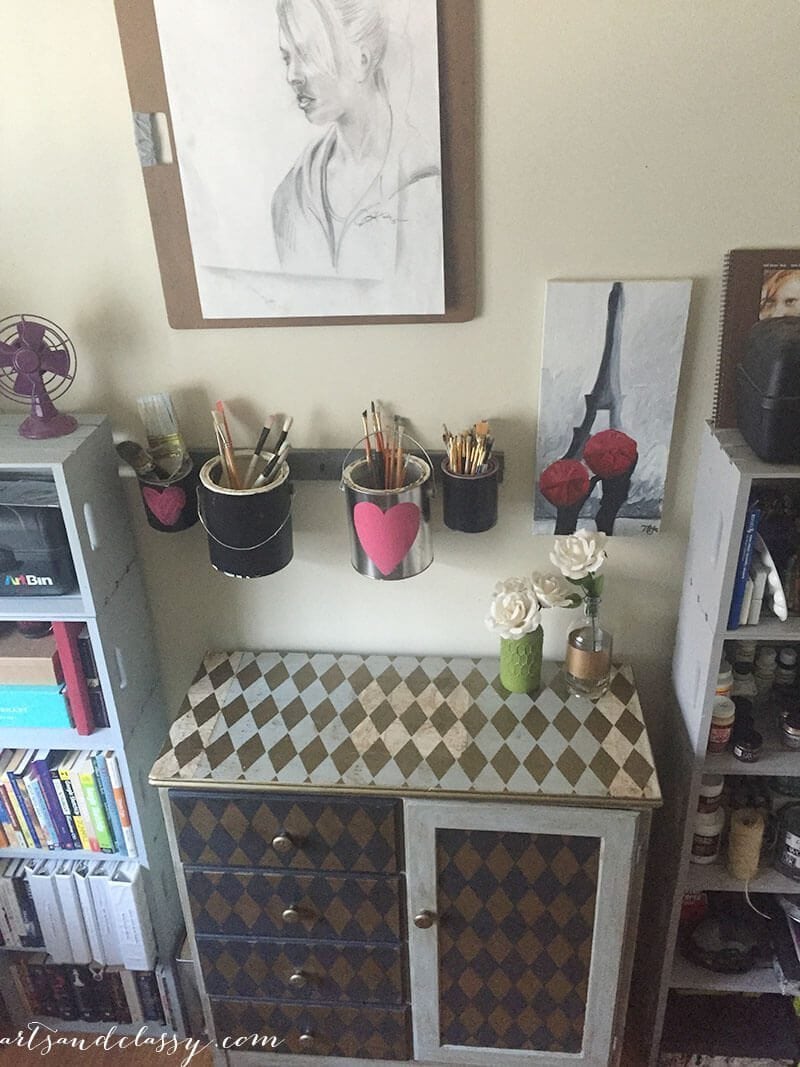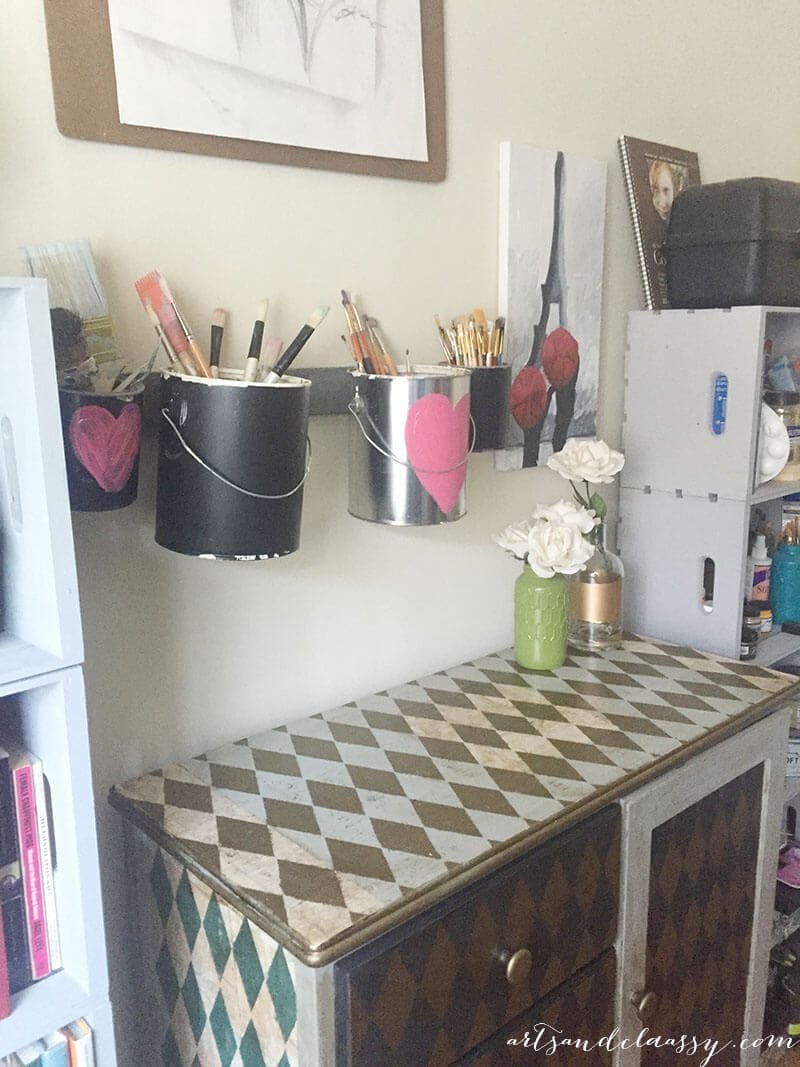 I am so happy with the transformation of my baby dresser. I can now use it more for craft storage and other supplies that I want to hide. I am really trying to have a less cluttered space. When my home is cluttered and a mess, I feel distracted and it is super hard for me to focus. Trying to make a tidy space a habit.
Let me know what you think of this project in the comments below. And don't forget to check out the podcasts and my furniture flip!