I am excited to share this with you all today. I came across this project on pinterest about a year ago ( **I am not claiming this to be my original idea), but it did "pinspire" me.
I found 2 different sites that did their own spin on this project here.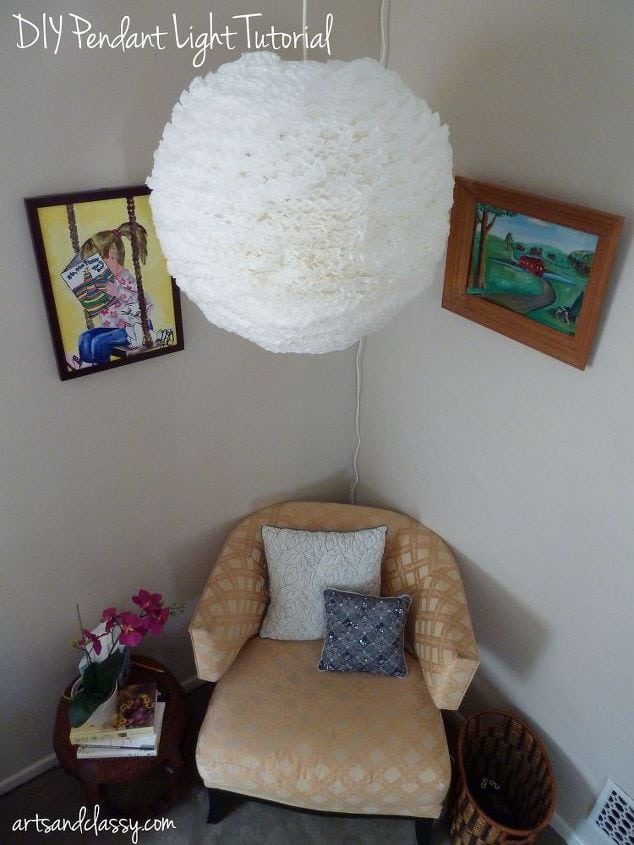 I have been wanting to do this project for some time now, but when I found it I realized it wouldn't work in my apartment at the time. My apartment came with amazing fixtures already, and I didn't want to mess with them.
In case you didn't know….
I have been working on making over my parents bedroom since November 2013. It all started with their striped accent wall tutorial, and then I moved on to a goodwill-find circular mirror tutorial.
I must first say that my mom is an avid reader. She loves going downstairs to read after a long day at work to un-wind. So I thought, she needed a reading corner in the room so she doesn't have to store all of her books etc right next to her bed. Part of their makeover is eliminating clutter. I am doing my best to get lessen their hoarding (still a work in progress). THEY HAVE SO MUCH STUFF! But I must say after my move last weekend… the apple doesn't fall far from the tree. LOL. #truestory I need to de-hoard as well.
Ahem…On to the project I wanted to show you all! I wanted give my mom ceiling light aka pendant lamp of some sort to free up some ground space. Since we are on a budget, the thought dawned on my to pursue THIS project that I have wanted to do forever!
This lovely coffee filter ruffled pendant lamp ceiling light.
I should tell you all now, this project will take up an entire day. I used a total of 800 coffee filters on this one lamp alone, and could have easily used more. I am not kidding. So if you want to pursue this project, know that going into it. It worked out great for me because I just watched a marathon of Pawn Stars while folding and hot gluing.
Here the finished product.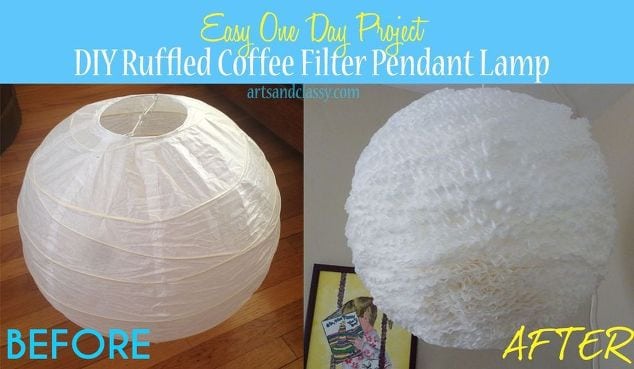 Doesn't it look cute? It is also hooked up to a dimmer so she can change how much light the lamp emits. Pretty darn cool.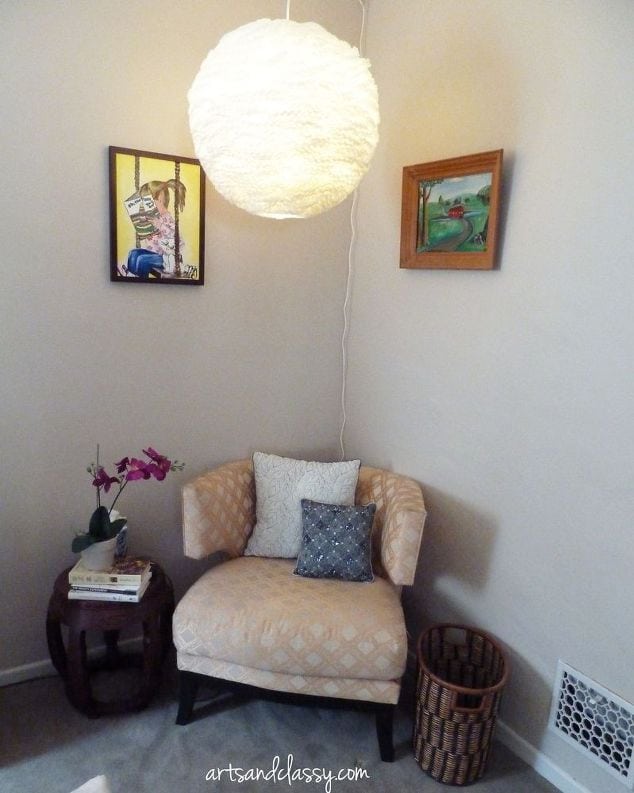 If you are curious about the story behind the art on the walls…On the left is a piece that I did upon my mothers request. I did one similar to this that hangs in the Nicholas County Library in Carlisle, KY where my Aunt is the Librarian. On the right… is a piece my Grandfather did and he passed away in 2009. I know how special this piece is to my mom because her father painted it. It was a must to include in her corner.
Now on to the Tutorial. The supplies you will need.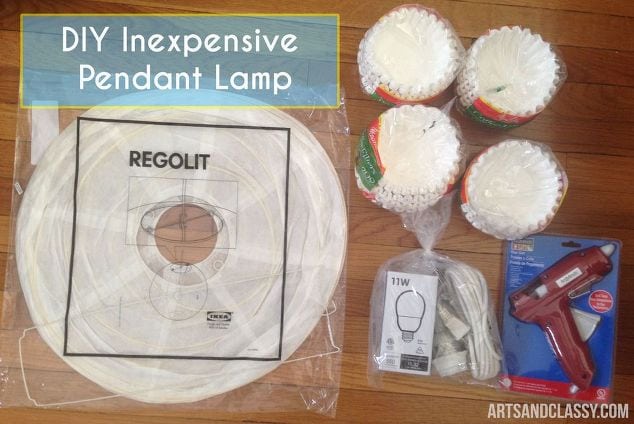 1 Paper Lantern (I bought mine from Ikea, but you can also find them here)
Coffee Filters(Just over buy) I think in one of the other posts I read, the girl used 1200!!
1 cord with light socket and plug (bought at ikea)
When shopping for this project, it cost me next to nothing.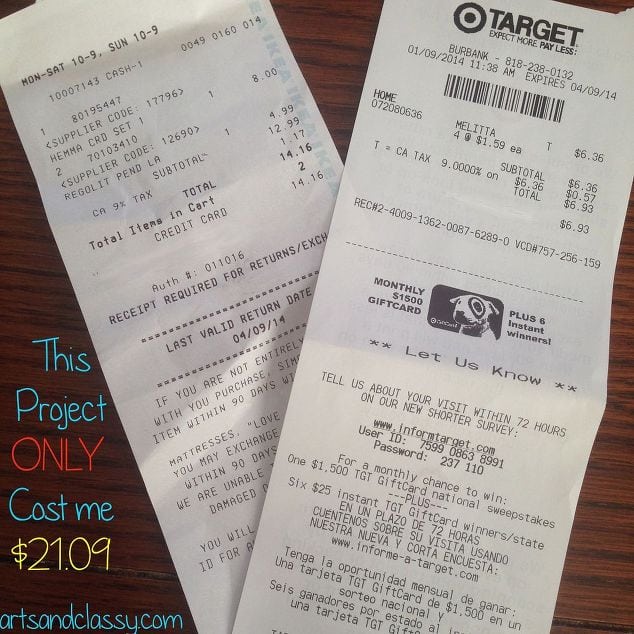 How to fold each coffee filter, before gluing to the lantern.

See the progress…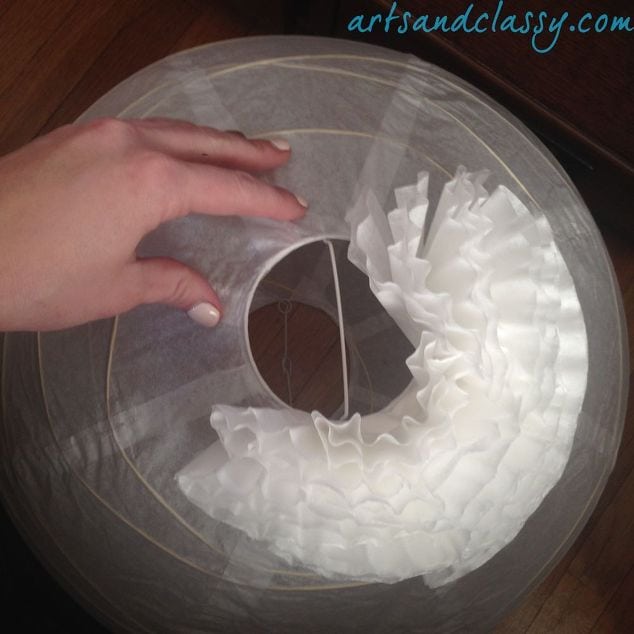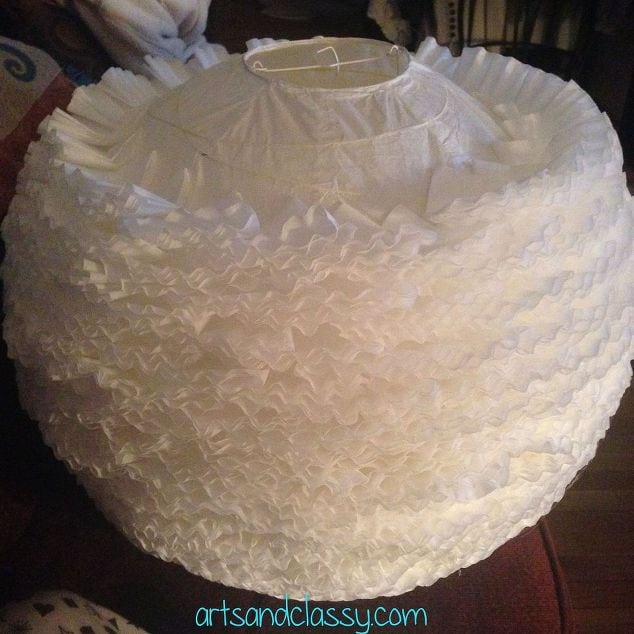 I chose to use an LED bulb because they tend to run cooler and not heat up like a normal bulb.
You will then secure the bulb and cord in the lantern.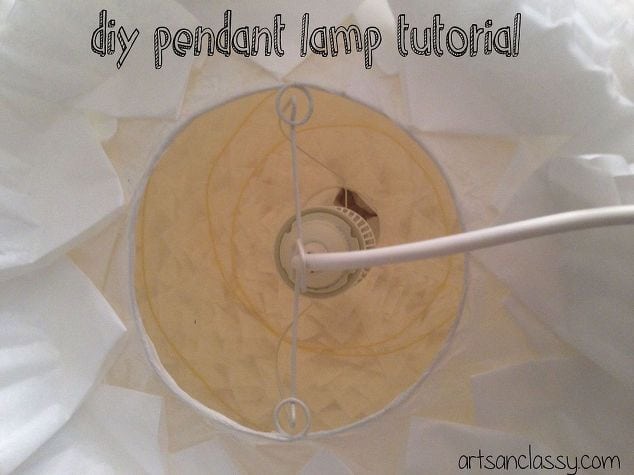 And then HANG where you wish.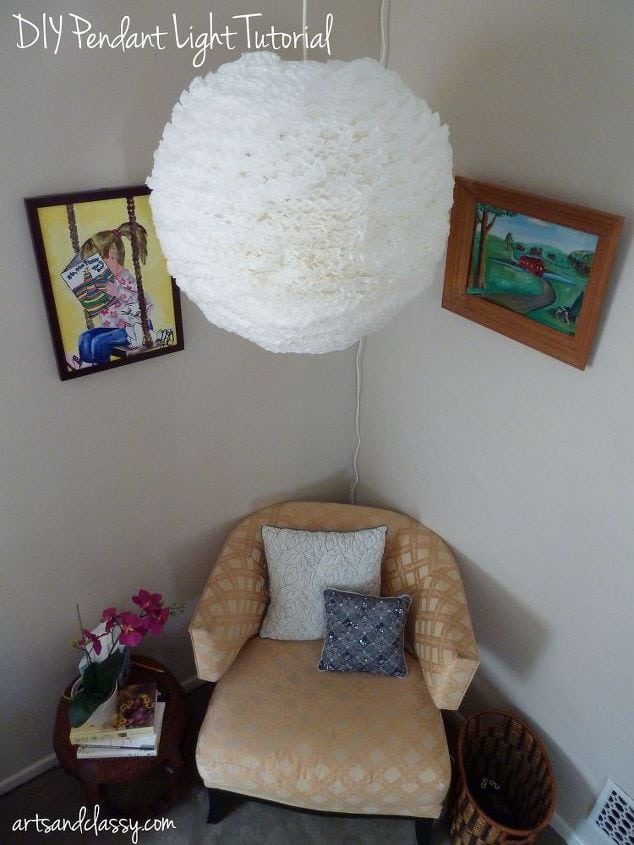 I hope you all enjoy this project!! What do you think? Please Comment, Pin, and Share! I would love to hear some feedback.
Let me know if you have any questions. And if you enjoyed this post, you will also adore…