Get Ready For Results: 6 Easy Apartment Decor Ideas on a Budget!
Making your rental feel like home can be tricky, but the following tips can help. Apartment decorating ideas on a budget can be fun when you try this!
Learn how to decorate an apartment on a budget and with style in mind! One of the top questions I get is how do I make my rental feel like home without damaging the property? No one wants to lose their deposit and I don't blame them one bit.
I have curated a list of my favorite apartment decorating ideas, tips, and tricks to customize a rental to feel more like home.
No matter if you have a studio apartment or a larger space to work with. You don't need to have a background in interior design to decorate your space. I hope you find it helpful.
This post contains some affiliate links. I may earn a small commission if you make a purchase through one of these links. See more information in my disclosure policy.
1. Contact Paper
Wood peel-and-stick wallpaper is by far one of my favorite apartment decorating ideas and tricks on a tight budget. It's a cheap and chic way to help you achieve the farmhouse look easily. Say goodbye to the dated traditional look of your rental and easily decorate the home to reflect your style. Always make sure to please read the instructions and precautions behind the contact paper before use.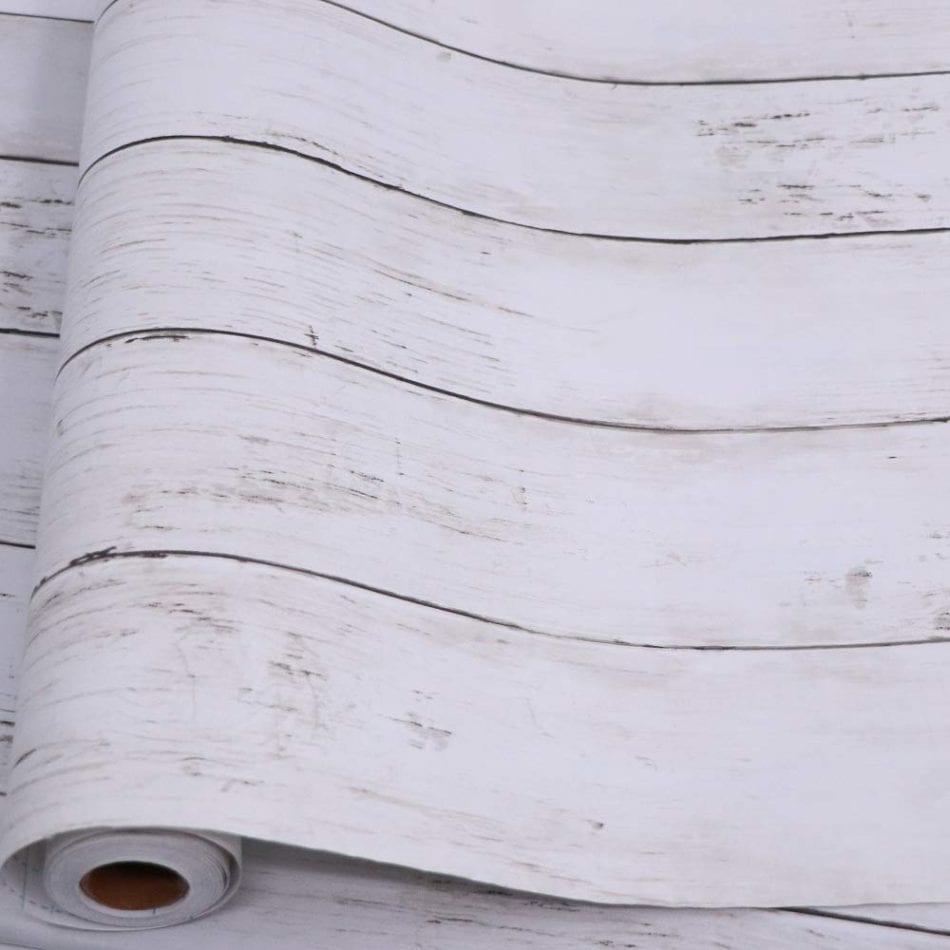 You can find different variations of wood grain contact paper to help you achieve the look you want. My tip to you is to make sure you are applying contact paper to a real wood or stone surface. When you apply it to a faux finish or a veneer, it can damage the surface when you remove the contact paper.
For example, I used grey contact paper in my Rental Bathroom makeover (that went VIRAL on YouTube) to cover a vanity cabinet and mirror and it looked so much better. It lasted a long time too!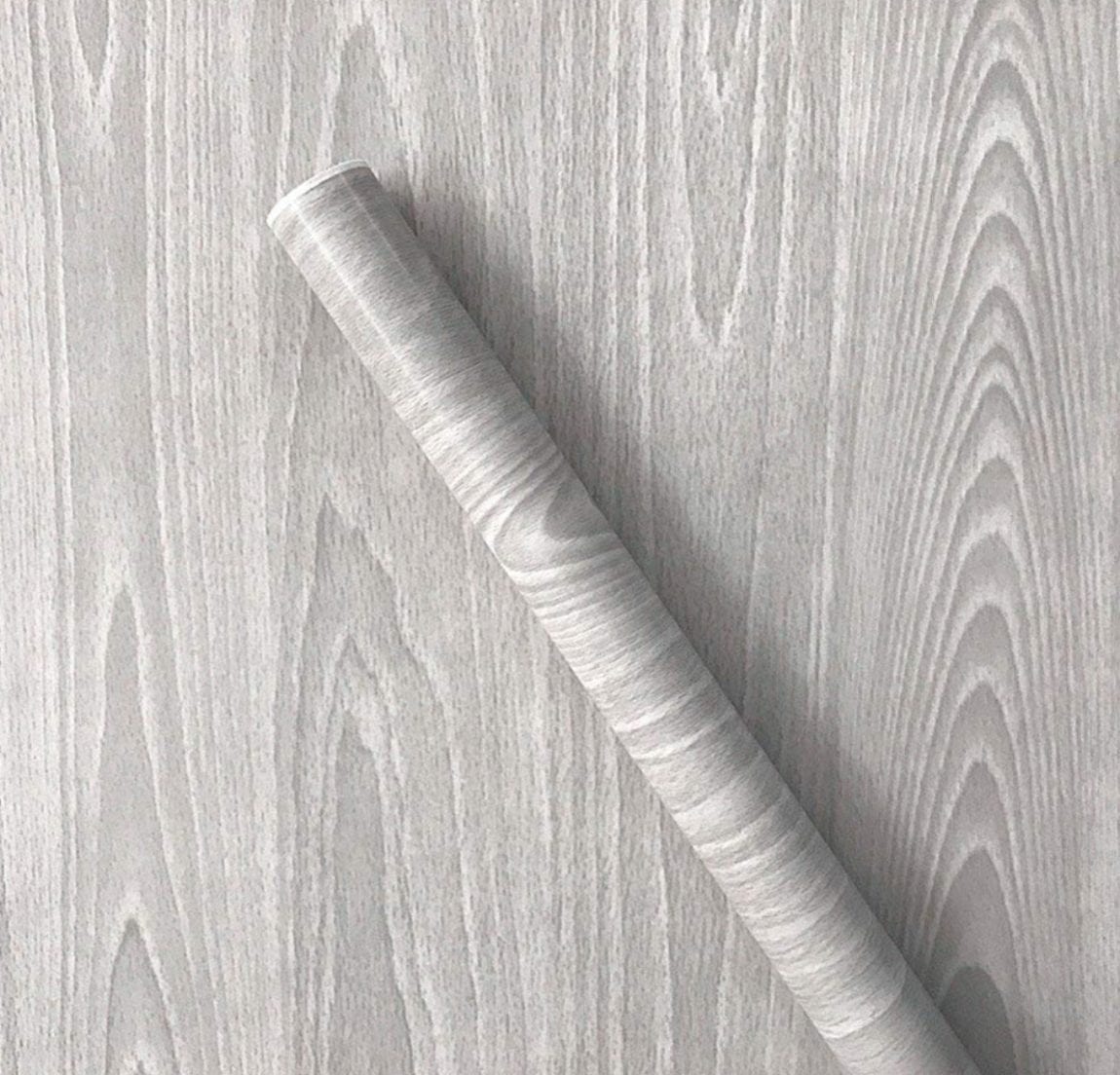 SHOP CONTACT PAPER
---

---
2. Hardware
Hardware is one of the easiest ways to really upgrade a kitchen or a bathroom. If you don't want to spend a ton to upgrade a space. One of my other favorite decorating tips and tricks is to start with the hardware. They are super inexpensive for most past and can really class up a cabinet or drawer to give it a new look. Plus, it doesn't damage the rental the way you found it.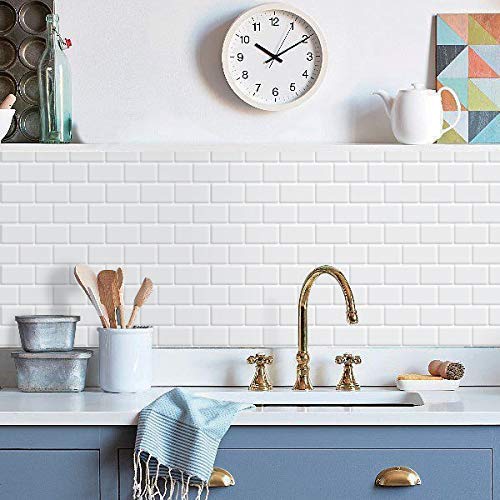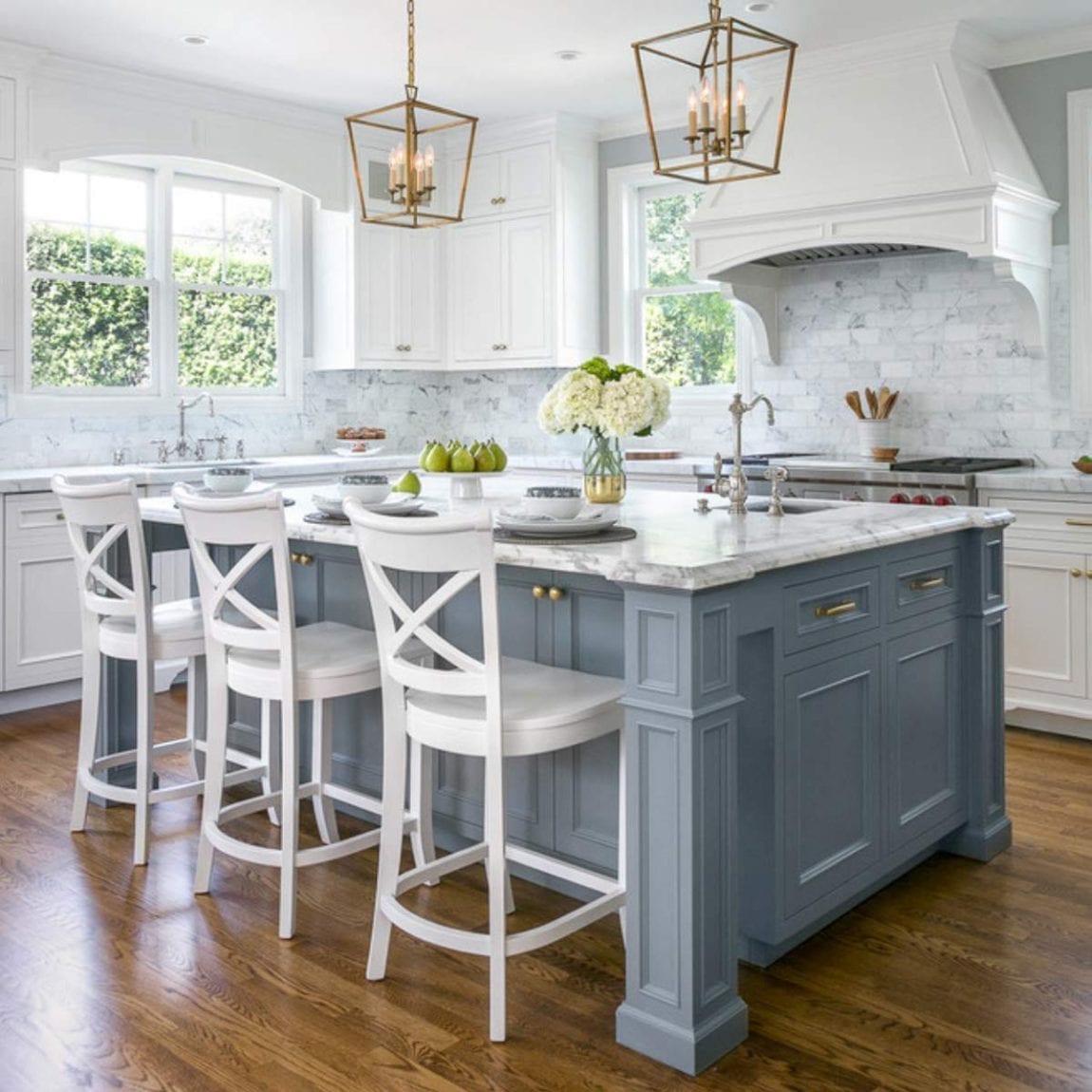 SHOP HARDWARE
---

---
RELATED: Smart and Chic Ways to Make Your Apartment Look Nice
3. Peel and Stick Backsplash
No more ugly dated backsplashes because of peel-and-stick solutions! I love these peel-and-stick backsplash tiles to help modernize a kitchen or bathroom. Super easy to apply, and just requires a little patience applying it.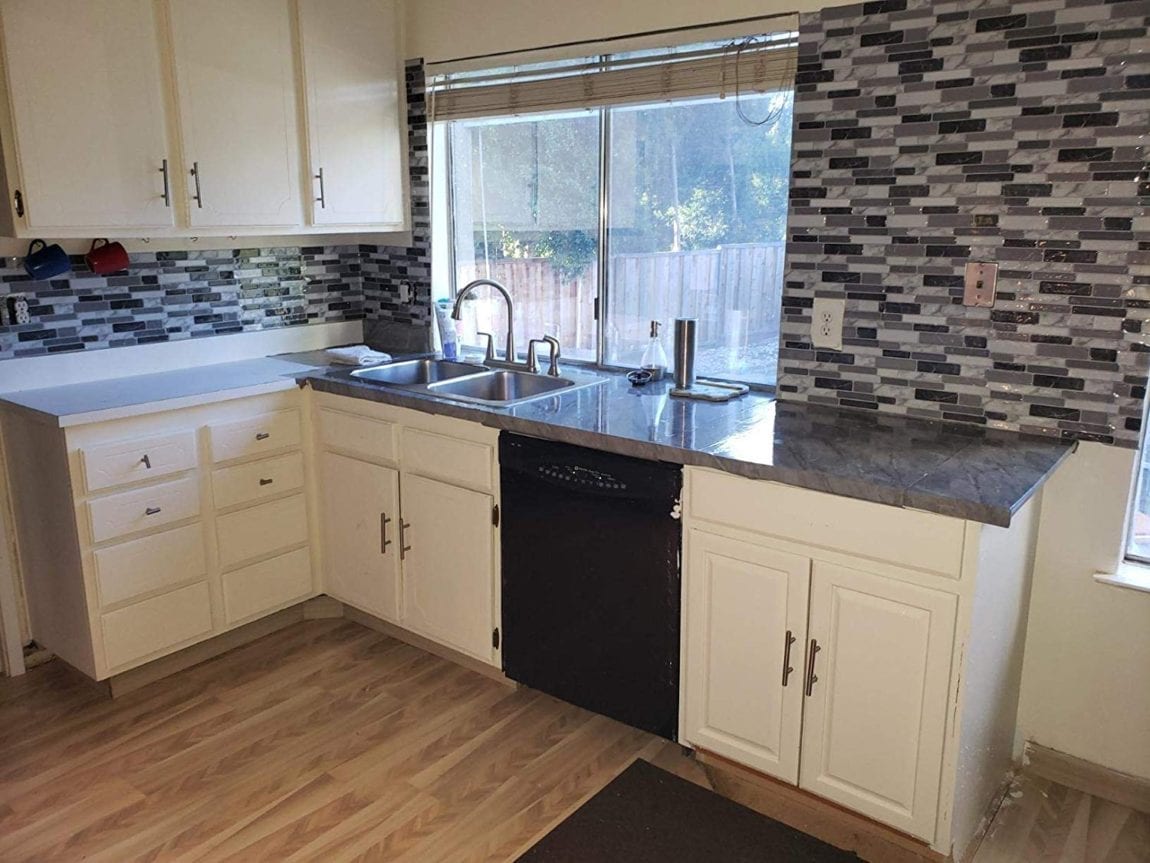 SHOP PEEL AND STICK BACKSPLASH
---

---
4. Area Rugs
Area rugs are the perfect first step if you are looking to add some personality to your home. You can find some very inexpensive options out there that have a chic vibe to them.
Area rugs can be a great focal point and can go over almost any room and over any type of flooring. Not only that but you will be protecting the existing flooring and making your small space feel like you own it.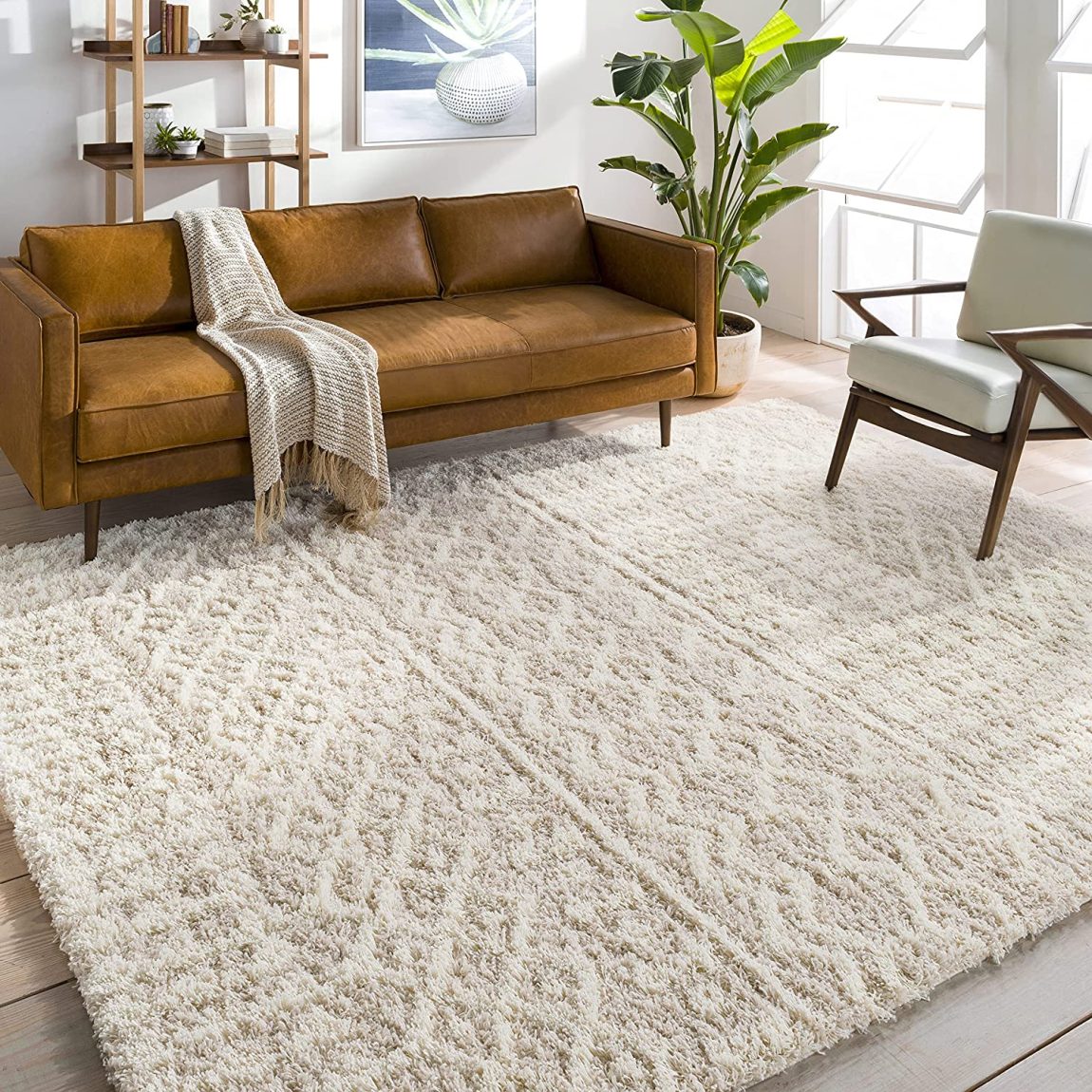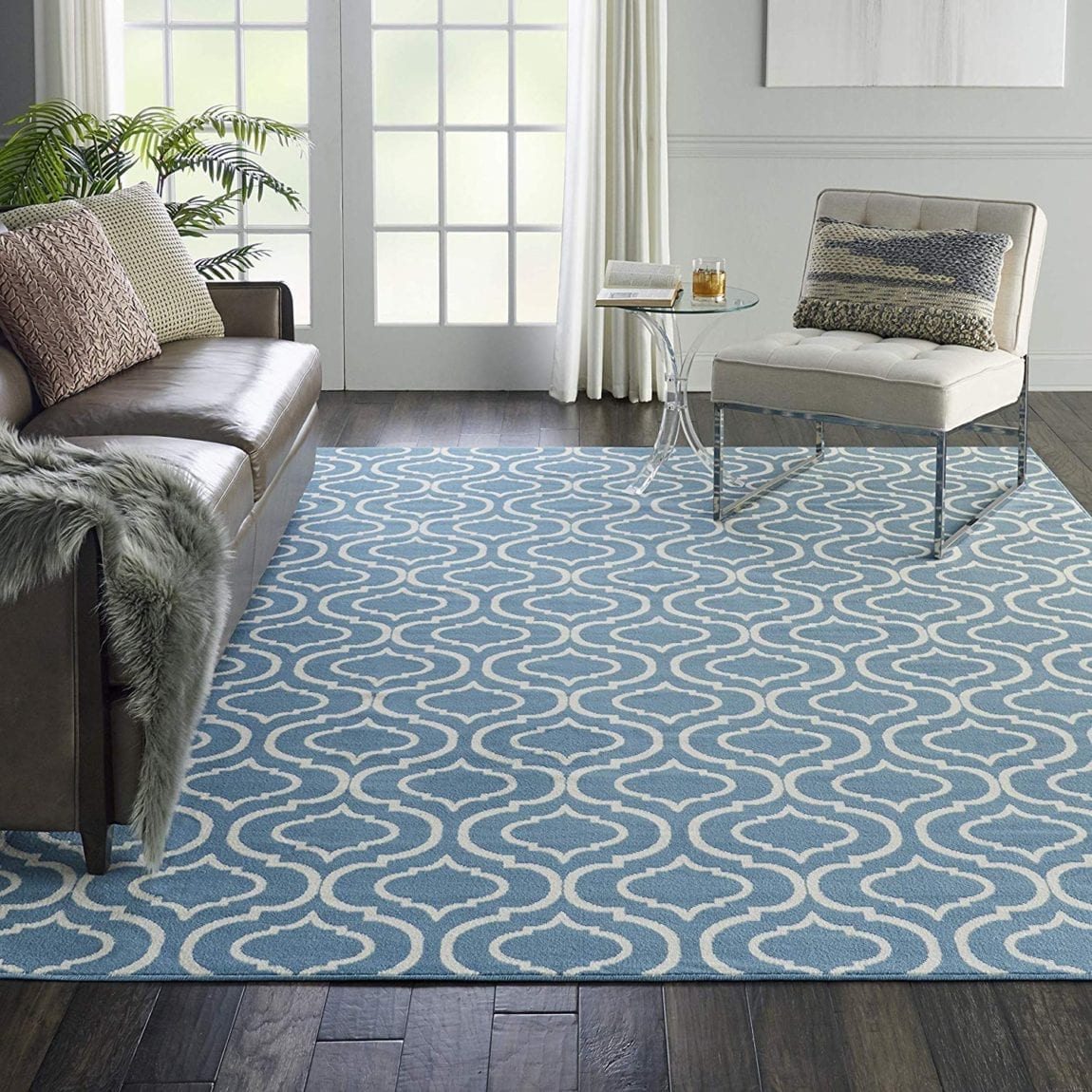 SHOP AREA RUGS
---

---
RELATED: 15 DIY Projects To Make Your Rental Home Look More Expensive
5. Peel and Stick Flooring
Sometimes you can't choose what kind of flooring your new rental has and I have lived in some places where the flooring was pretty hideous. I am so grateful that peel-and-stick tile and other décor flooring options have become an available apartment decorating solution.
You can achieve a farmhouse or a modern look. From wood planks to tile flooring this upgrades your space immediately. These rental-friendly home decorating tips and tricks options will not disappoint. I promise.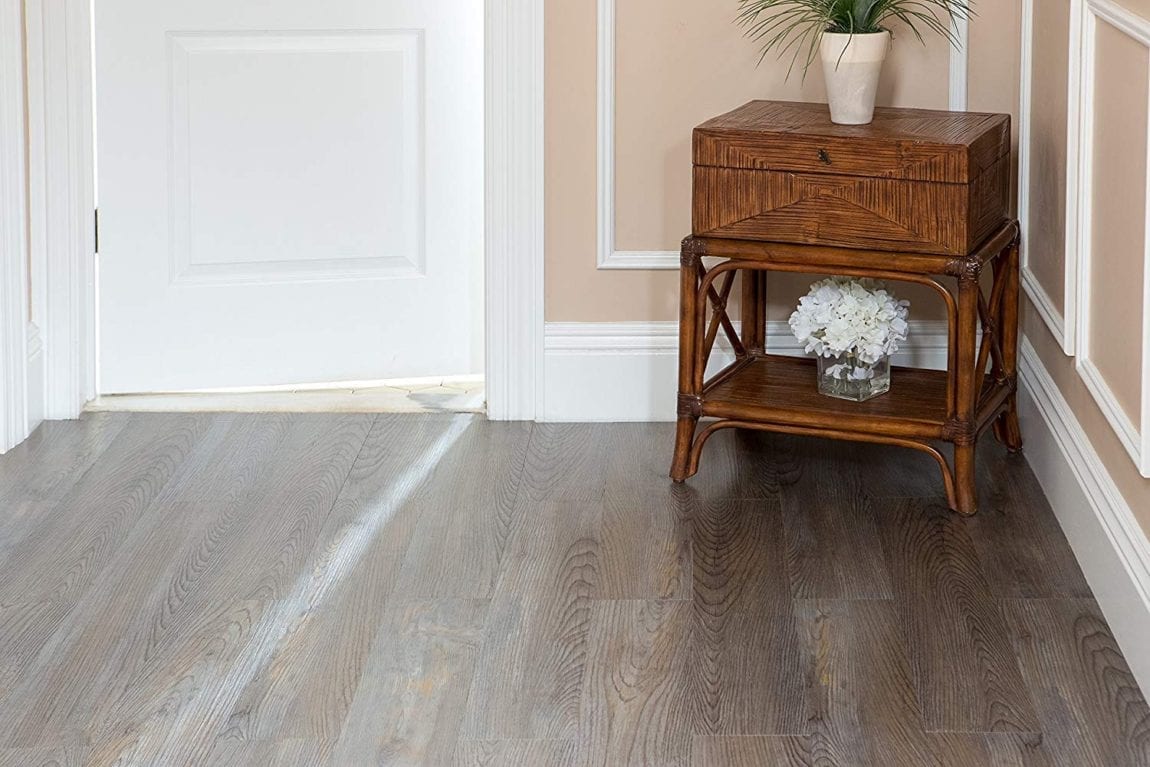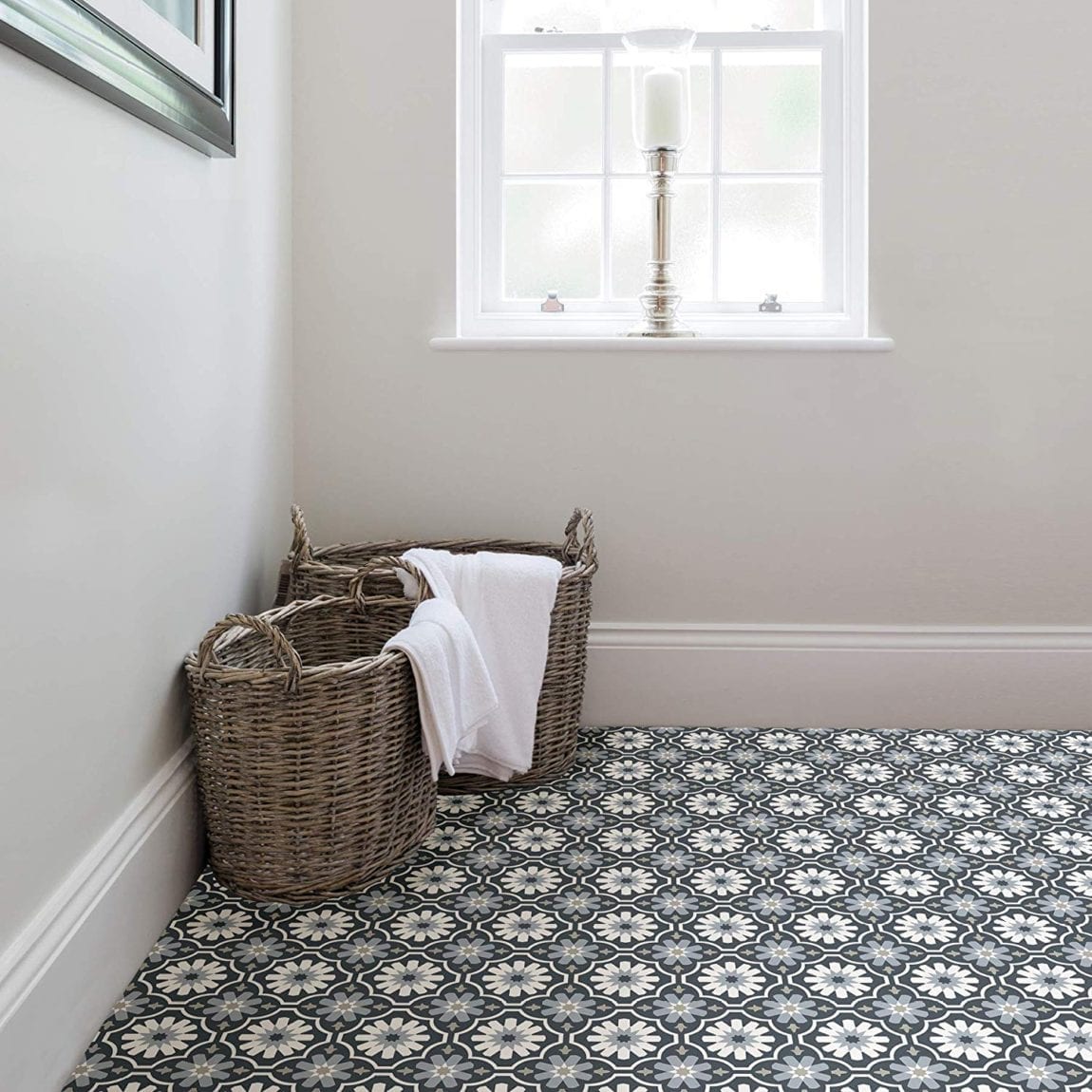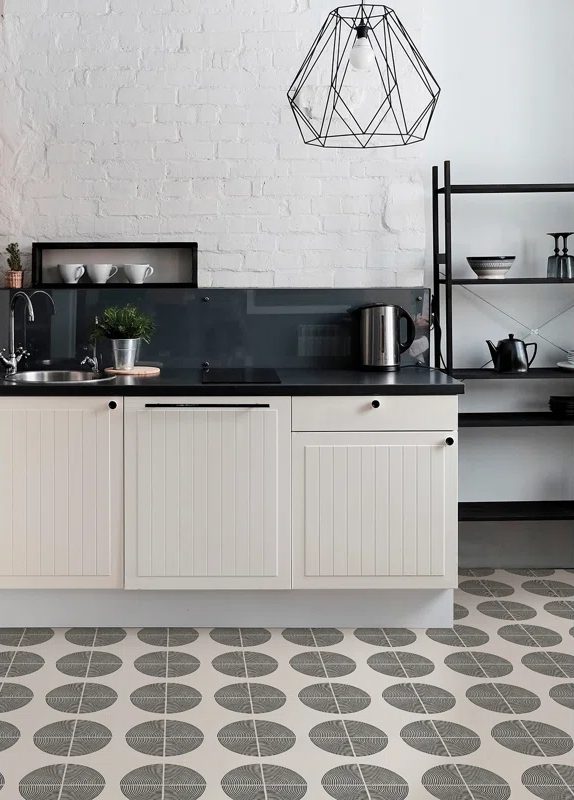 SHOP PEEL-AND-STICK FLOORING
---

---
RELATED: 10 Smart & Cheap Ways To Make Your Apartment Look Better
6. Temporary Wallpaper
This has become my go-to solution for decorating the walls of my home. I'm not going to lie to you, it does require patience to apply, but the finished product always blows my mind. I also recommend checking out 9 types of apartment decorating wall ideas & inspiration.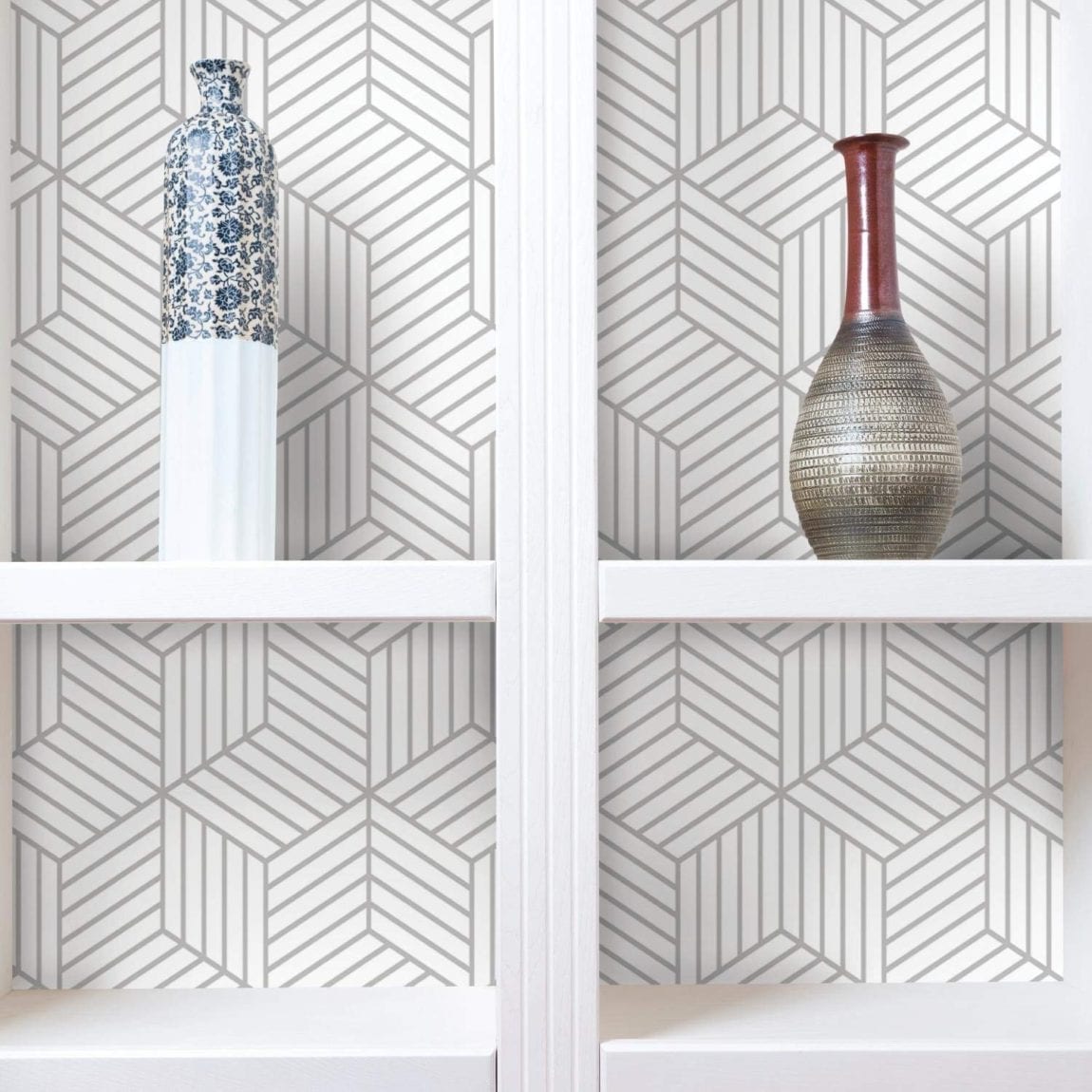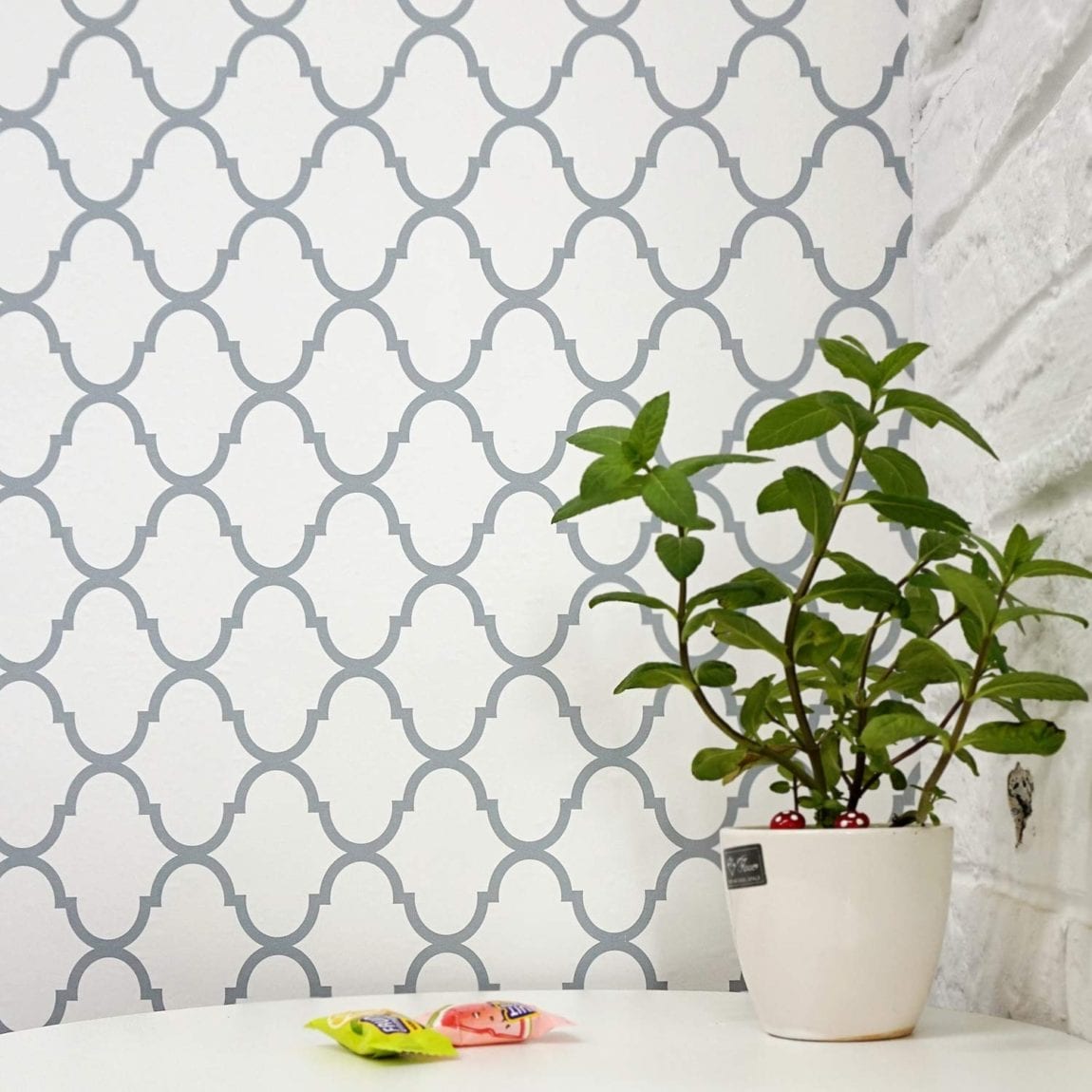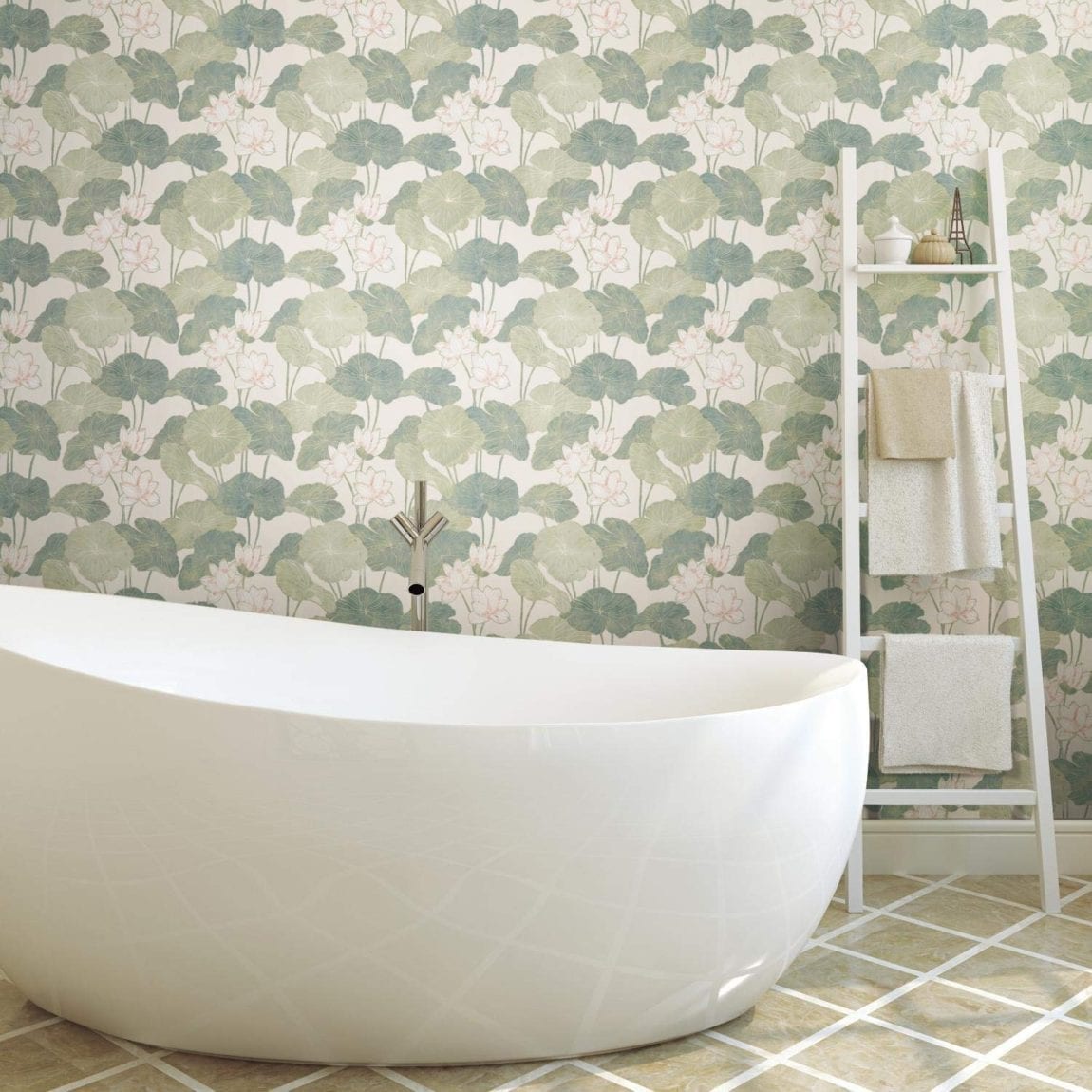 SHOP TEMPORARY WALLPAPER
---

---
HERE ARE SOME BONUS TIPS
TO HELP WITH APARTMENT DECORATING IDEAS ON A BUDGET THAT WILL MAKE A BIG IMPACT
---
Some other ways your can decorate your apartment on a budget to make it feel like you own it is with window treatments. Drapes, curtains, blinds, and shades can help you add a pop of color and some personality with fabrics in your space. Fun fact, there are even some helpful renter-friendly tricks with hanging a curtain rod using 2 broom wall holders from Dollar Tree.
Throw pillows are one of my favorite ways to keep up with the trends, and the seasons and they are simply just an easy way to develop a cohesive color palette in a living space.
Wall art is another way to incorporate your style and personality into your interiors. You don't fear damaging the walls either. Depending on your lease, you may have the ability to use nails and screws for your artwork. Either way, you can also use handy command strips, putty, hooks, and other no-damage picture hangers.
Lighting essentials like floor lamps, table lamps, and any light fixture can help you brighten up the space and give the feeling of natural light. Especially if your apartment doesn't have access to natural light.
Furniture can be a perfect solution for adding colorful accents to your apartment. Accent chairs, sofas, coffee tables, side tables, headboards, etc can be easily used to add a touch of style and assist in improving the layout of a room.
Towels can be a clever way to bring your style, textures, and color into your bathroom and your kitchen.
---
Now that you've seen the small apartment decorating ideas and tricks available to renters, it's time to get excited about making your small space look bigger!
With the right furniture, colors, lighting, and storage space, you can easily create an illusion of more room.
Not only is it affordable to decorate on a budget, but it also looks stylish and polished. Decorating an apartment is tricky work but having the knowledge of small space hacks will make it easier. Let me know if the tips presented here have been helping in creating a beautiful living atmosphere for you and your small space!
All of these solutions are intended to help you decorate your home to reflect your personality, but still, help you get your deposit back when you move. If you are looking for more budget-friendly rental decorating solutions, check out the DIY High-End Home Decorating from The Dollar Store.