Pretty Pink Furniture Makeover Projects
Pink may seem like an unexpected color choice, but these pink furniture makeover projects are gorgeous. Check out DIY painted pink furniture makeovers with all shades and pink color palettes | Pink painted furniture.
Pink has made a bit of a comeback in recent years! Ever since Rose Quartz was named Pantone's Color of the Year, I think it's important to show it's potential in our homes. I personally think that pink is an overlooked and underutilized color in home decor.
A little can go a long way, so these pink furniture flips would make a fantastic addition to any space. It will add a bold pop of color!
Related: Need more colorful furniture inspiration? Check out these Green Furniture Flips!
Almost all of these pink furniture flips are garage sale or thrift store finds. You won't believe some of the "before" pictures, while others are Ikea hacks. So grab your paintbrush, and be inspired with these furniture transformations.
Fabulous Pink Furniture Flips
Just click on the text link below each image to go directly to the tutorial. I am excited to feature and share each of these fabulous pink furniture flips with you all!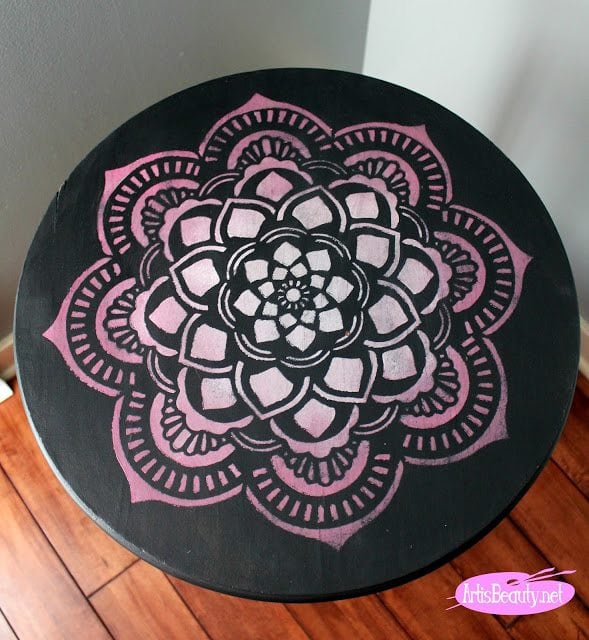 Skip the centerpiece, and paint the focal point right on the tabletop! This Mandala Table Makeover from Art is Beauty.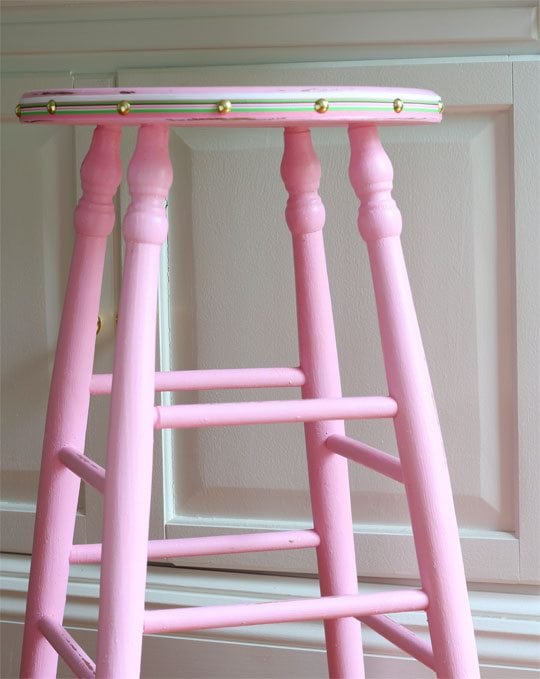 If preppy is your style, then you won't want to miss this pale pink Plain to Preppy Stool Makeover from In My Own Style.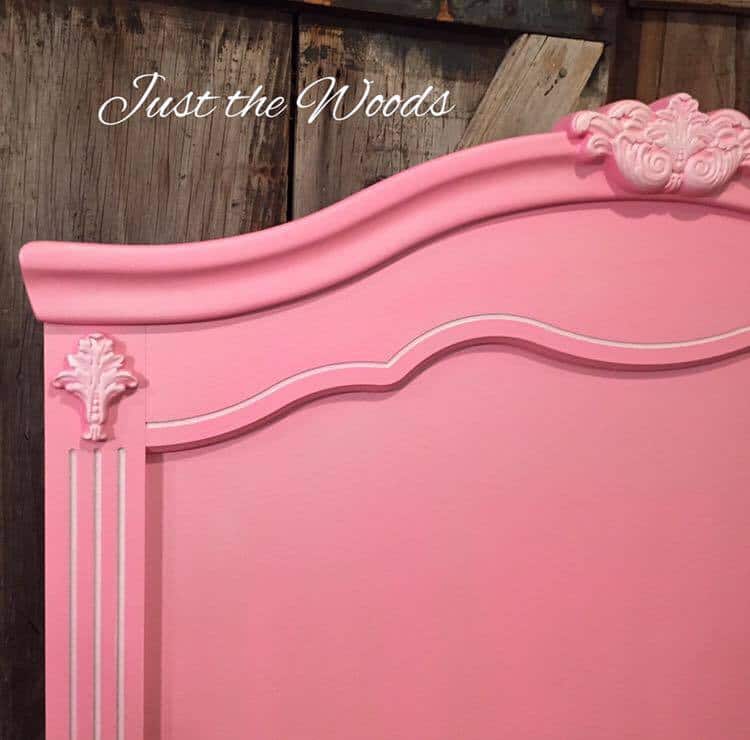 This Pretty in Pink Headboard transformation from Just the Woods sure made one little girl happy.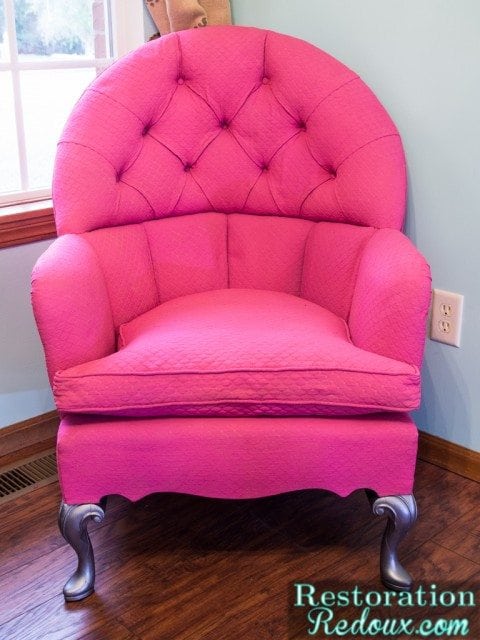 I am always blown away whenever someone decides to paint fabric furniture. This passion Pink Plaster Painted Vintage Chair from Restoration Redoux is no exception!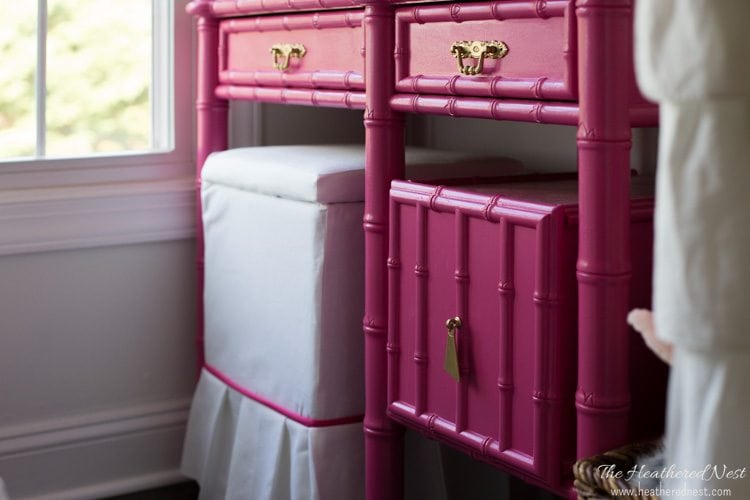 This is another one of those "you won't believe the before picture" projects. Check out this pop of pink Vintage Bamboo Desk Makeover from The Heathered Nest.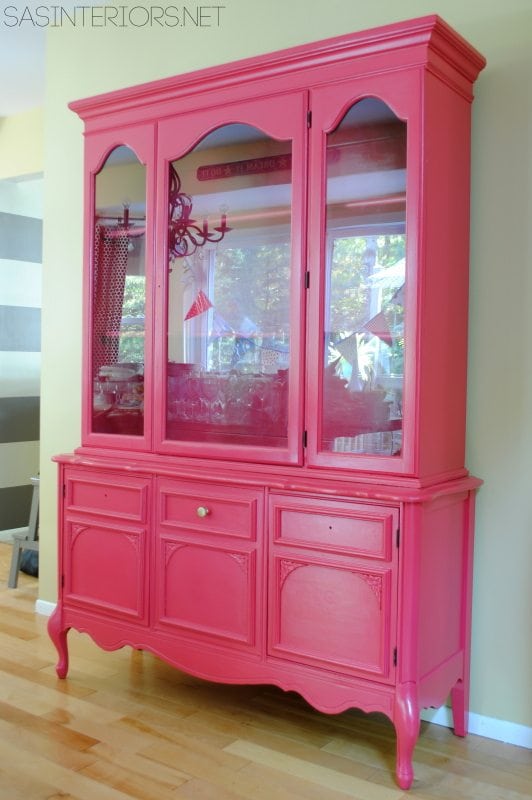 A bright pink china cabinet would make a bold statement in any dining room. Check out this painted furniture tutorial from Jenna Burger Design.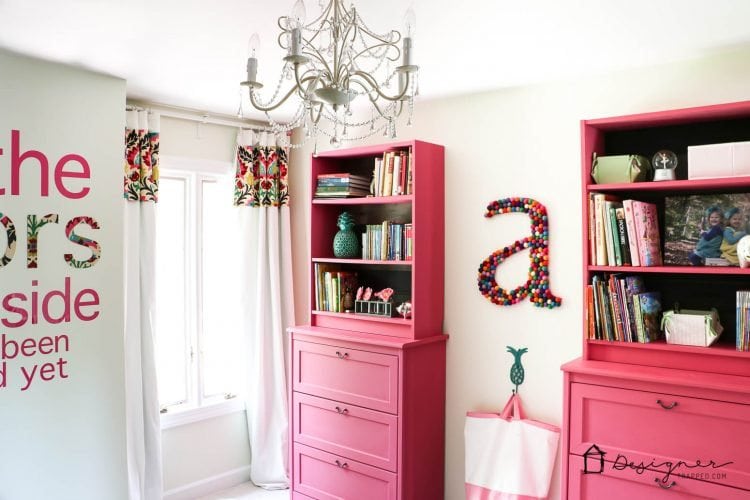 This is hands-down my favorite pink Ikea hack. Learn how to paint Ikea laminate furniture with this tutorial from Designer Trapped in a Lawyer's Body. This hot pink makeover is so pretty!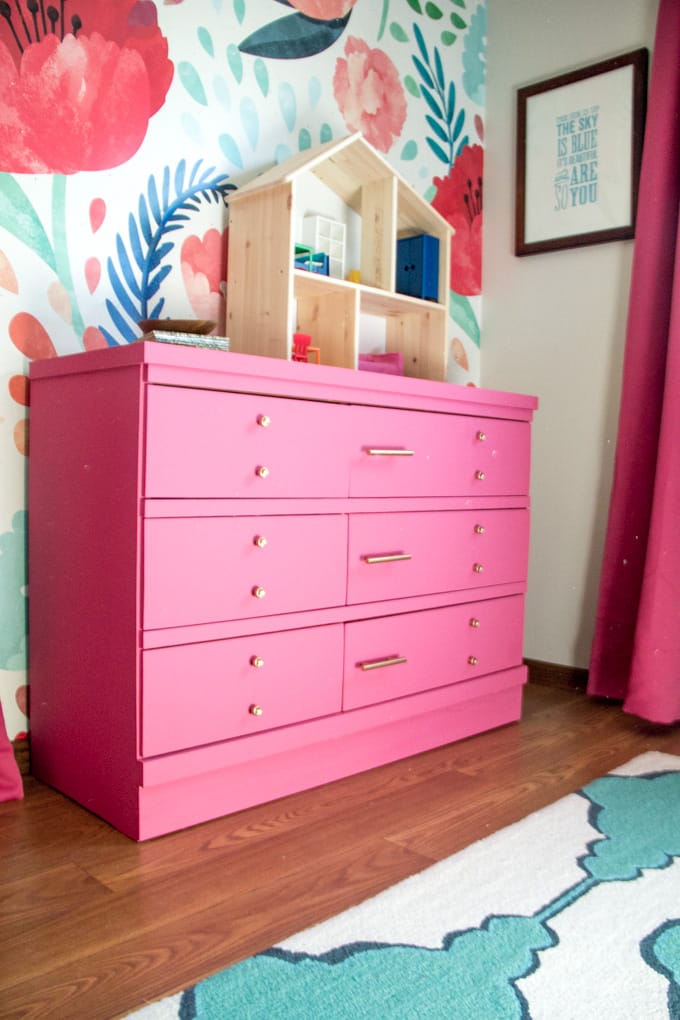 How gorgeous is this bright blush Pink Painted Dresser with Gold Hardware from Bright Green Decor? I love the accent colors of teal and blue. Perfect for a little girl's room or even a feminine home office.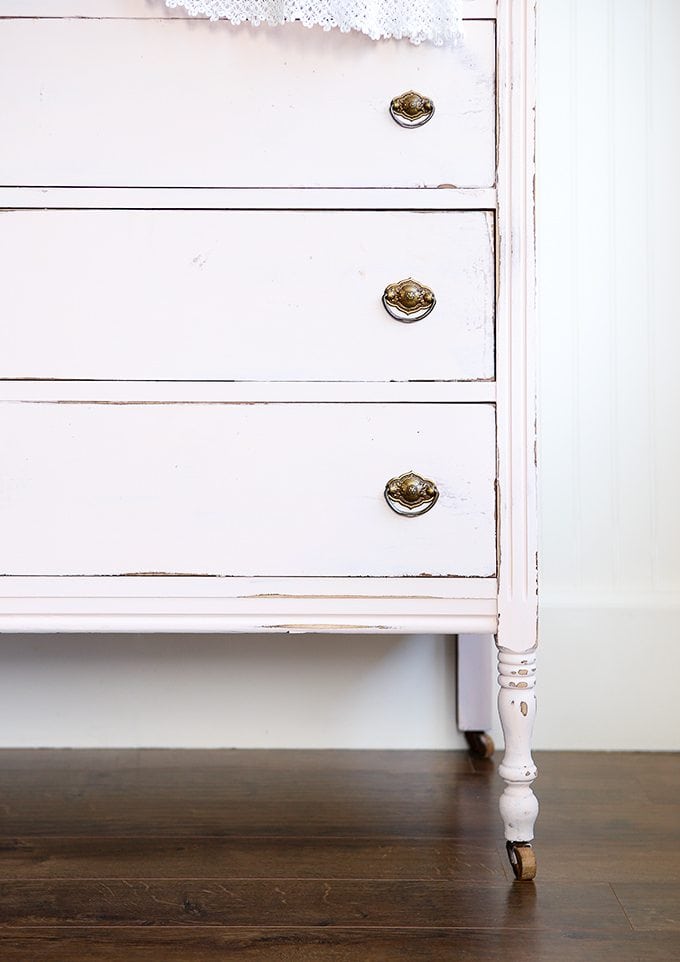 This Vintage Dresser Makeover from Ella Claire brings in pink without being over-the-top. I think this paint hue would work well in a living room or even a powder room.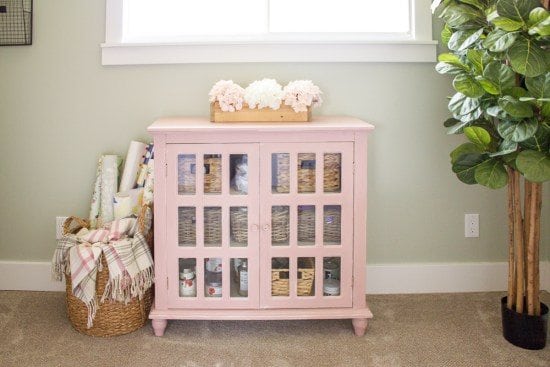 This simple Chalk Paint Cabinet Makeover from Making it in the Mountains is a fantastic addition. Create a feminine farmhouse style home office.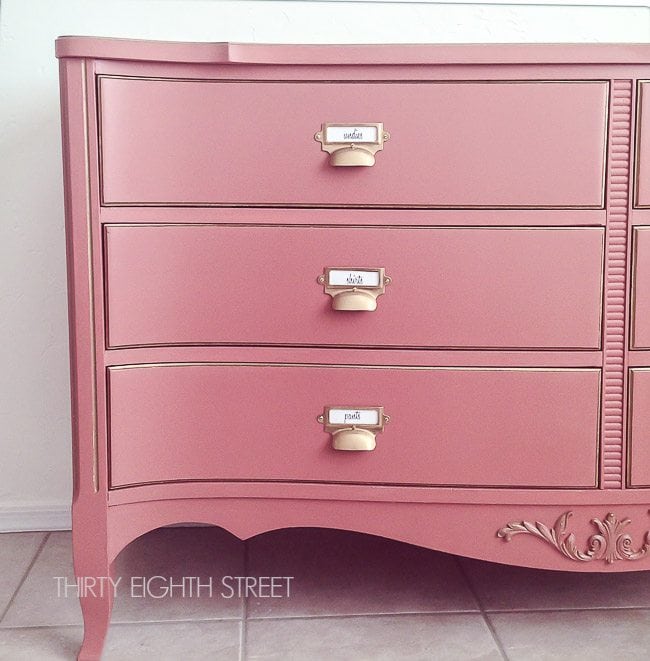 Card catalogs are insanely popular in home decor right now. Why not add an unexpected twist like Thirty Eighth Street did with this Pink Chalk Painted Card Catalog Dresser?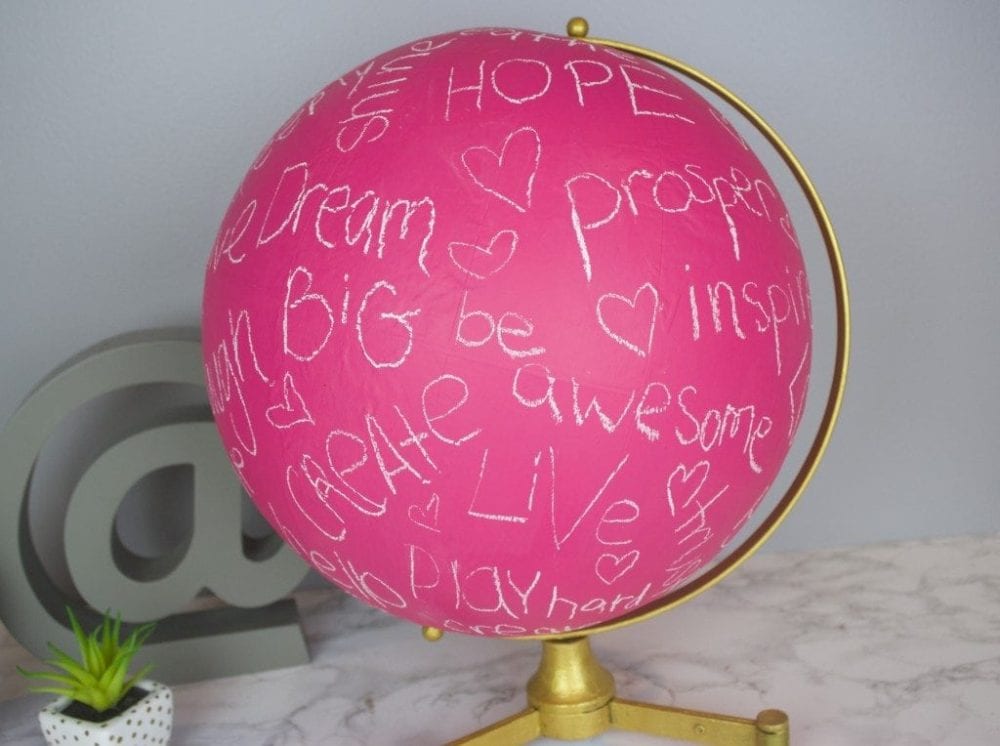 Ok, I know this one technically is not a pink furniture makeover projects like the rest. But it's the one on the list that really cute and fun! How fun is this pink globe from A Little Craft in Your Day?
Here are a few more furniture makeover projects that you may enjoy: