How To Refresh Your Space With 2021's 15 Top Renter-Friendly Home Decor Trends
Home decor trends for 2021 are something I have been really vibing with! I am not usually a follower of trends, but there is definitely some worth trying in your home. As I did my research, I noticed all these trends that would work best for homeowners to which I said aloud… "What about renters? What are we supposed to do since we don't own our homes?"
Not to fear, that's probably why you came to Arts & Classy, to begin with right? Whether it's budget or renter-friendly decorating tips, you are in the right place.
This post contains affiliate links.
In fact, I know you will love my post about How to make your home look more expensive on a dime and How to decorate your apartment on a budget.
1. Farmhouse/ Cottage Style
This style has been stampeding through home decor design trends for years. Ever since Fixer Upper gained notoriety but I have been seeing many home bloggers incorporating this style in their homes for a long time now.
If you aren't familiar with this style it is a mixture of old, rustic, and somewhat industrial decor. You will often see rugged textiles, sturdy materials, wrought iron, and wood finishes. It gives off a cozy and "lived-in" feel.
Bree Larson over at Raineandpine.com decorated her living room to embody this farmhouse cottage style and she did it beautifully.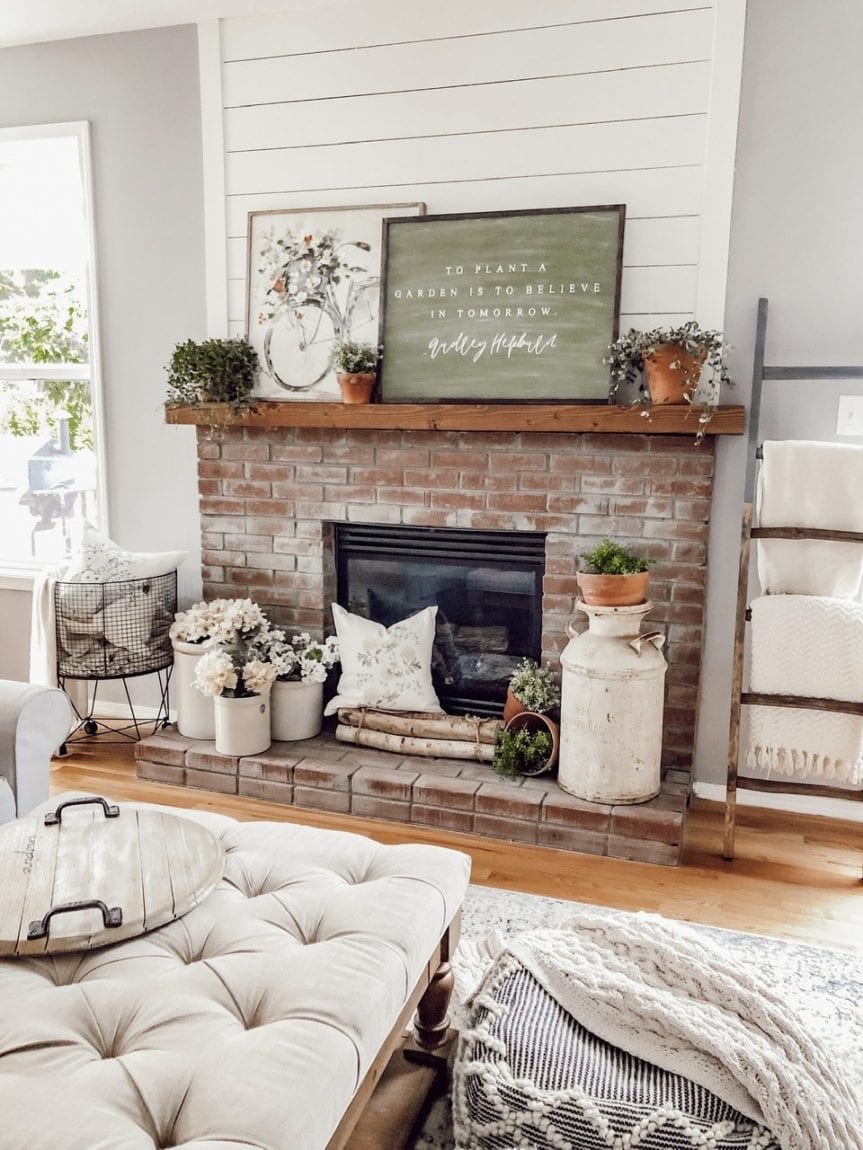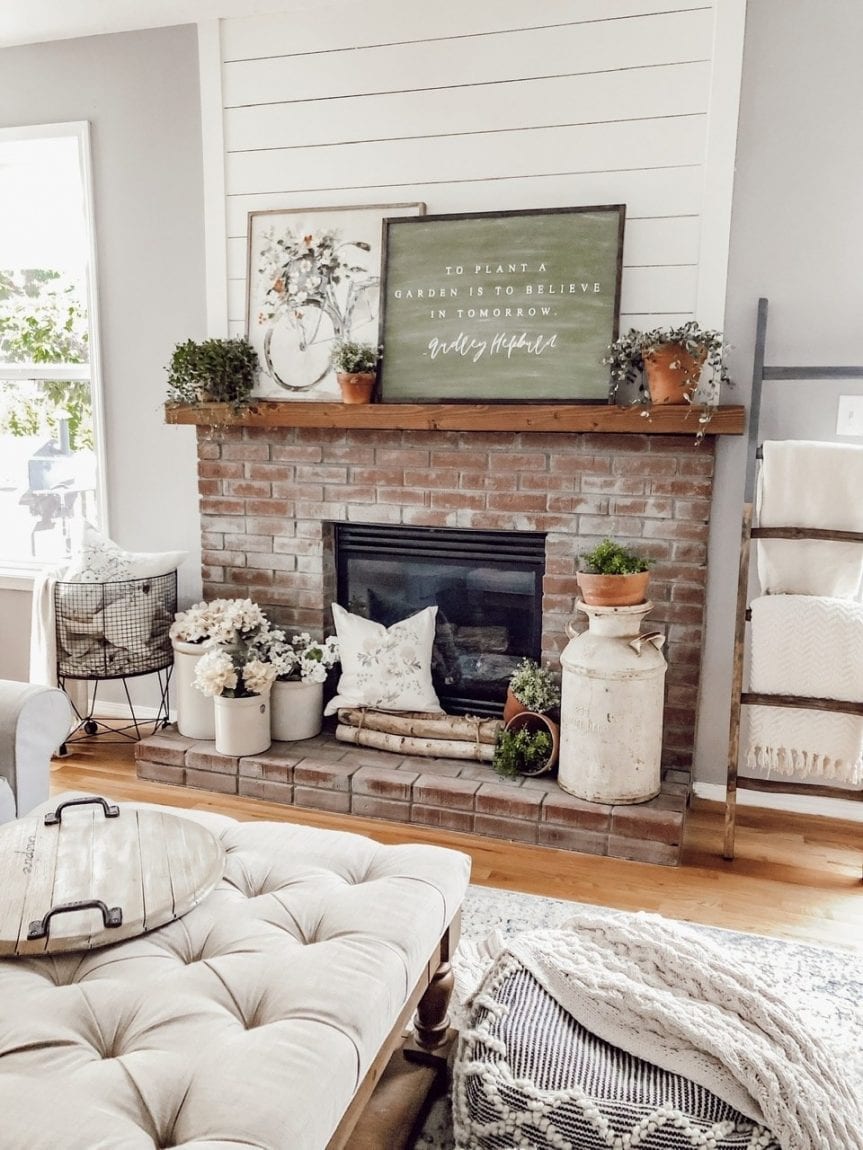 2. Temporary Wallpaper
Temporary wallpaper has been a favorite of mine for a few years! It' wasn't until my renter bathroom makeover that I realized how many renters were looking for solutions to add some color and texture to their walls without having to paint.
Temporary wallpaper is a wonderful solution to this problem and it isn't hard to apply to your walls. I will say that it does require a lot of time to do it depending on the amount of wall space trying to be covered.

3. Raw wood finishes
This can be lumped into the farmhouse style but not all wood finishes are created equal. Think of raw lumber. That lighter finish is being embraced by so many brands and decorators.
The raw finish is light and isn't protected by any varnish. Make sure to use coasters to protect these surfaces from moisture rings.

4. Simplicity aka less clutter
If you watched any of Marie Condo's series on Netflix or read her book, you will know that simplifying and organizing has been a trend many people have been striving to implement in their cluttered homes. Minimalism is another trend that has been running rampant.
However, I believe simplicity is a happy medium of elaborate traditional decorating meeting minimalism. It's not extreme, it's just the right amount to be pleasing to the eye and help reduce anxiety. This is my favorite home decor trend for 2021!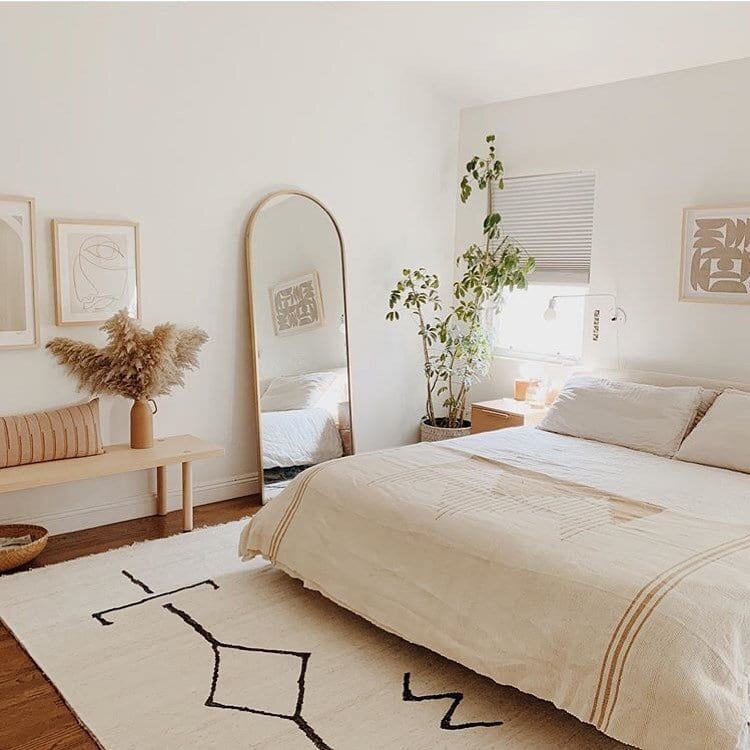 5. Real plants
While I do love my fake plants from Nearly Natural, I have become one of those plant moms. When my plant mom journey began I started with aloe vera and succulents and have been in the process of nurturing a fiddle leaf plant. If you would have spoken to me years ago, I would have told you about my track record with real plants. I FAILED on more than one occasion.
However, real plants are great to have in your home. Not only do they clean and purify the air, but they are also wonderful for adding some nature to your space which helps to keep people more grounded and less anxious. I am sure you know what I am talking about. Nothing adds calm like a day in nature whether that's at the beach, camping, or going on a hike.
6. Flat/matte brushed hardware and finishes
Changing out hardware is one of the best ways to make your rental feel like you own it! Wanna update the kitchen to make it look more farmhouse or modern? Just change out the cabinet handles and other pulls to give your home a mini makeover. What is even better is that these home decor design trends for 2021 are super inexpensive to pull off.
Check out Tori from Thoughtfully Simple's kitchen hardware makeover below.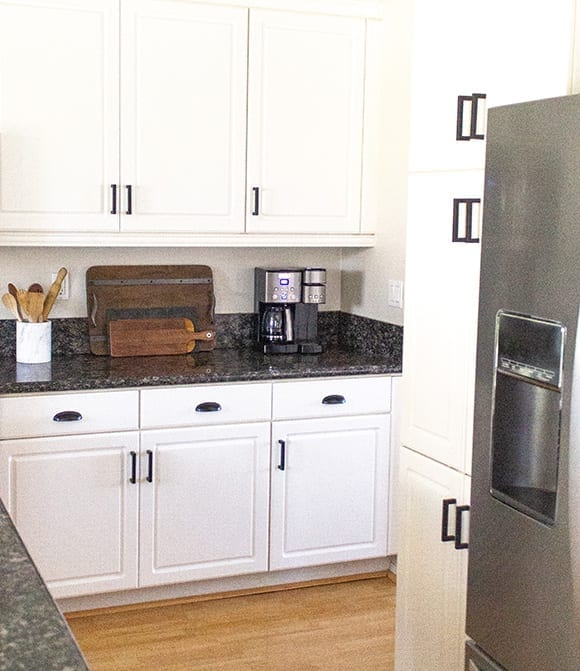 7. Open shelving
Want your space to appear more open and larger? Open shelving as a home decor trend for 2021 makes your home much easier to organize and goes hand in hand with the simplicity trend on the rise. Not only does it help you tame the amount of "stuff" you have, but it will also allow you to display your items.
In your rental, you can either take your kitchen cabinets off (and store them somewhere safe) or you can invest in other open shelving options to display items around your home.
Check out this post at Designmeetstyle.com for a great example of open shelving.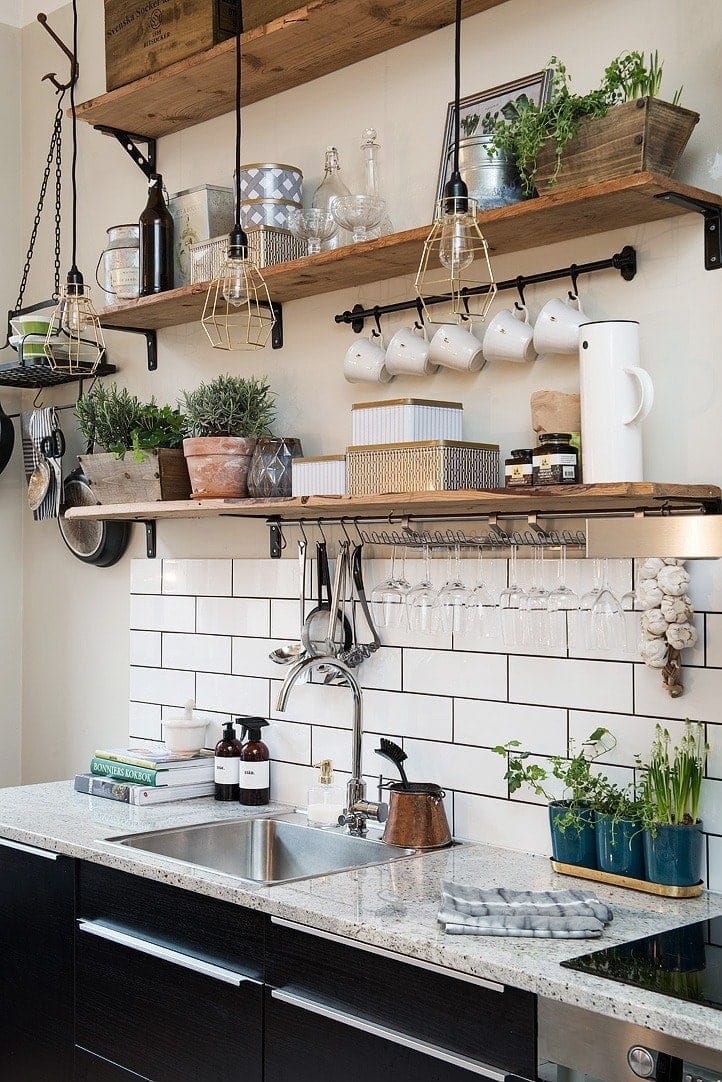 8. Pendant lights
This trend falls in line with the farmhouse aesthetic. If you are looking to brighten up a specific space in a more targeted way, then these are the perfect solution. Updating the lighting in a rental is an easy way to make your space feel more custom to your style. A lot of times landlords will not invest in nicer finishes but you can while you are there and then restore it to its former look when you move out.
You may even find that some landlords will appreciate the upgrades you make on their property. You can negotiate a deal when you go to move out. Perhaps they can reimburse you for the item or can include it on your deposit.

9. Upcycled furniture and decor
This style of decorating is totally my jam! I have been upcycling furniture and decor for the better part of a decade and I love that more and more people are following this trend! It just takes a little creativity and some elbow grease to create your own OR you can purchase upcycled furniture and decor from local vendors or online!
Here is a fun project where I upcycled a wooden storage crate into a rolling storage ottoman.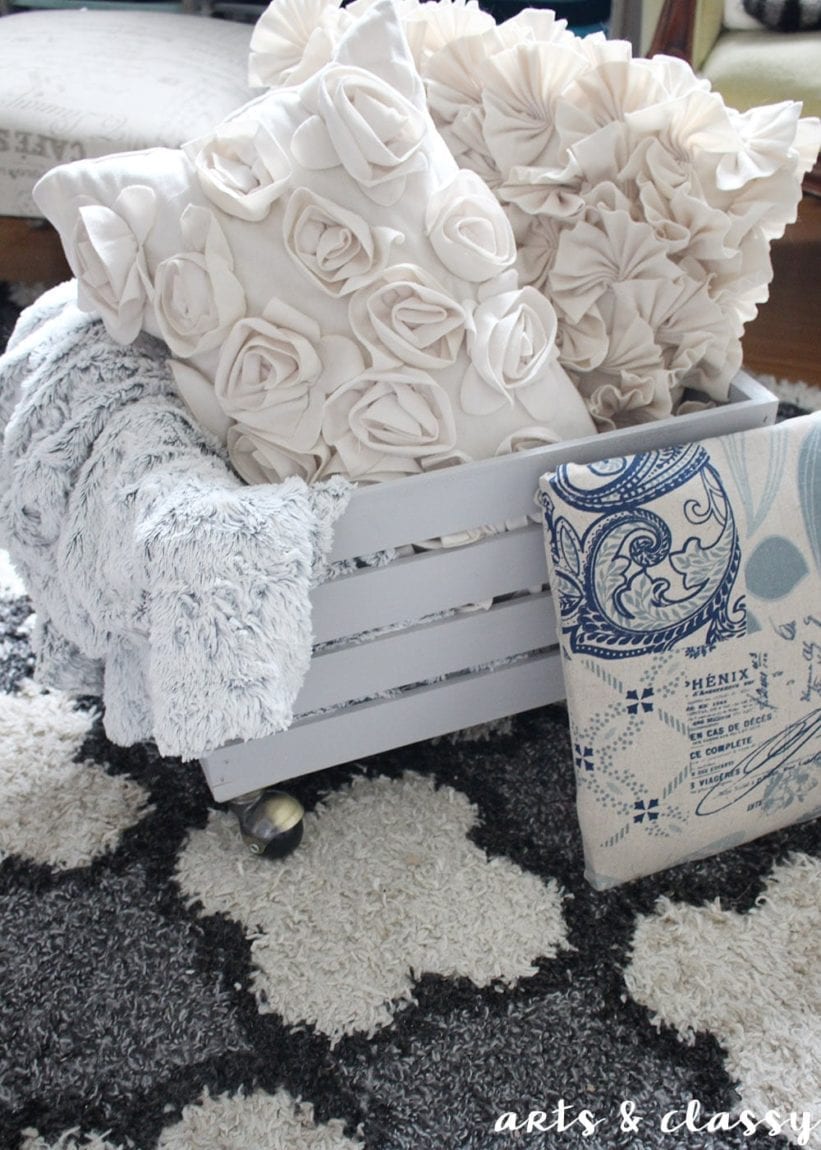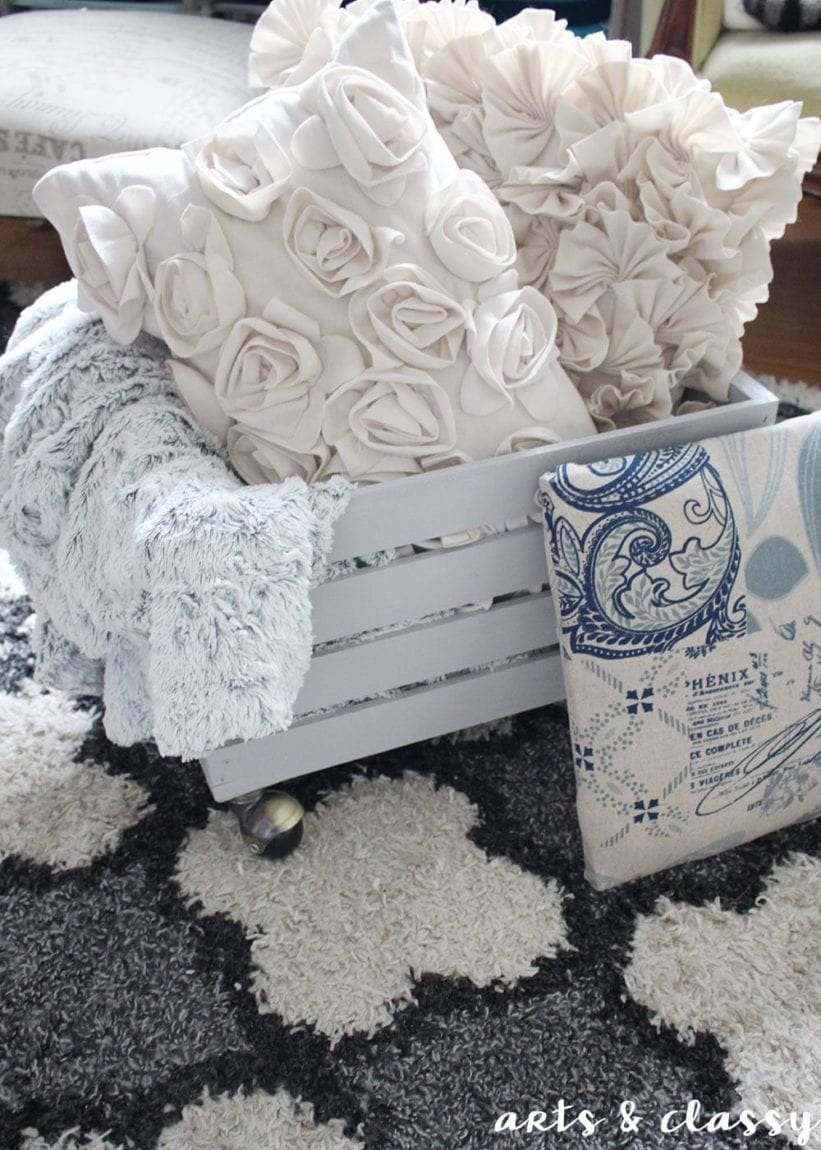 10. Geometric peel and stick tile
Peel and stick tile is another renter-friendly home decor trend for 2021 that is a wonderful solution to a problem renters often face! Whether you are looking to update your kitchen backsplash or your floor tiles, finding a geometric pattern will help you stay on trend this year!

11. Plush and cozy bedding
After the crazy year we had in 2020, people struggled a lot with being stuck at home. Therefore, it's no surprise that having cozy and comfortable bedding became a trend on the rise.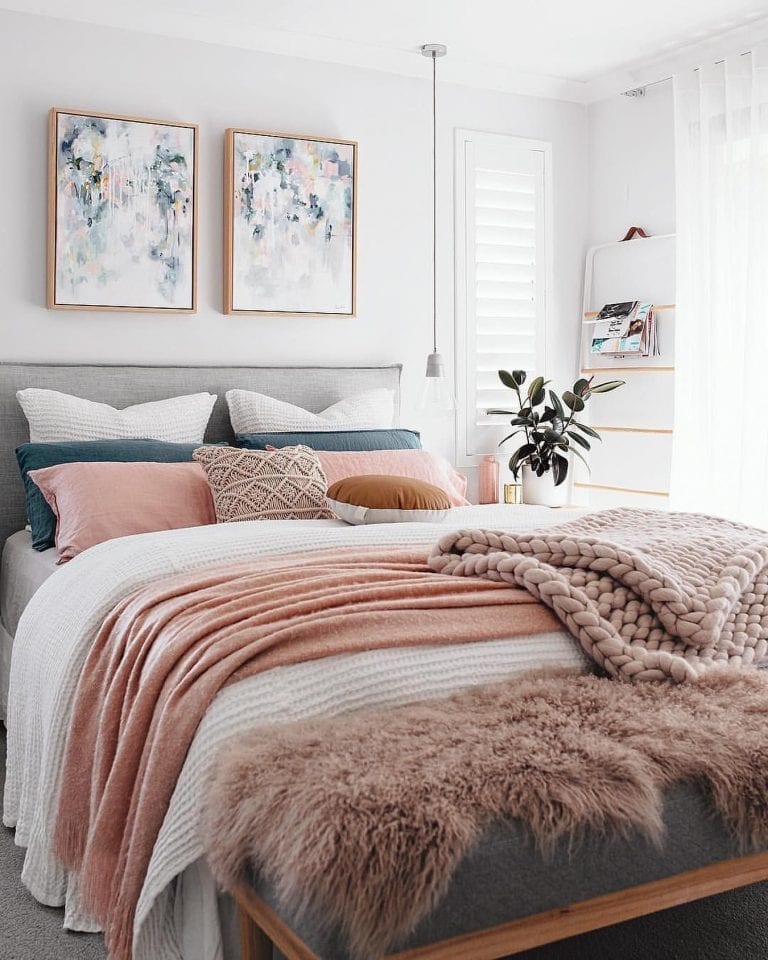 Layer up the plush bedding with some cozy blankets, throws, and pillows. The more inviting your bed looks, the better!

12. Vintage art
Vintage art and vintage-inspired art have become a coveted trend and my favorite place to shop for items that fall into this category is my local thrift store and Etsy! You won't believe how many choices you will find.
You can also put your own spin on vintage art to give it a more modern look as I did in my bedroom! Check out the video tutorial on how I made these art pieces from thrift store art.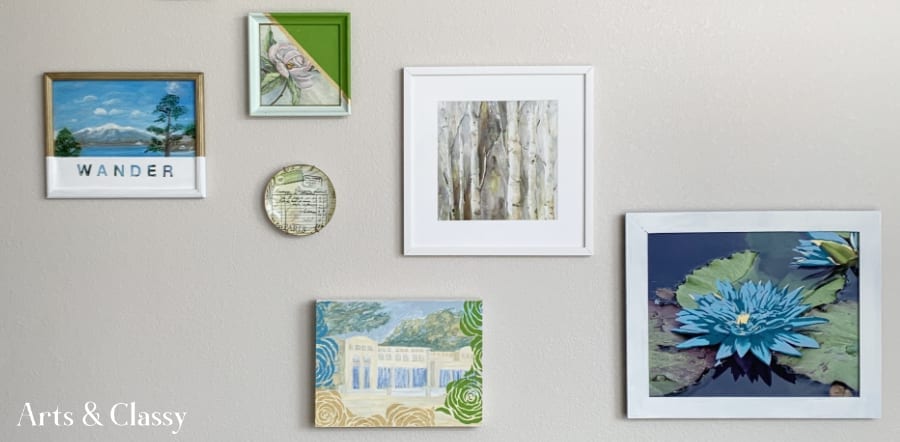 13. Rattan and Wicker
This home decor trend is a blast from the past. Wicker and Rattan have been a trend time and time again starting in the 1800s. The 1970s was a more recent era when this trend was booming. It has been making a resurgence and that will continue in 2021. The cool thing about this trend is that if you are lucky you can find rattan and wicker furniture and decor at a thrift store for a fraction of the price you would pay online or at a furniture store.
The example shown below is from the very talented Liz Marie from the LizMarieblog.com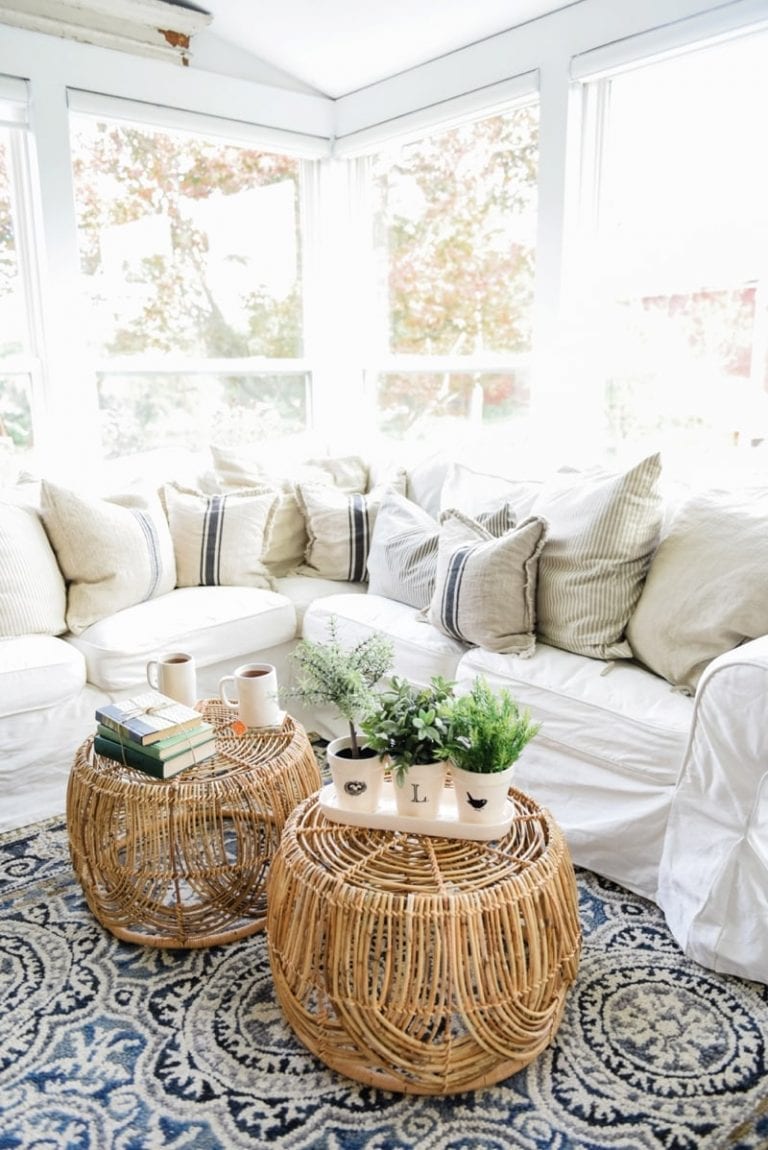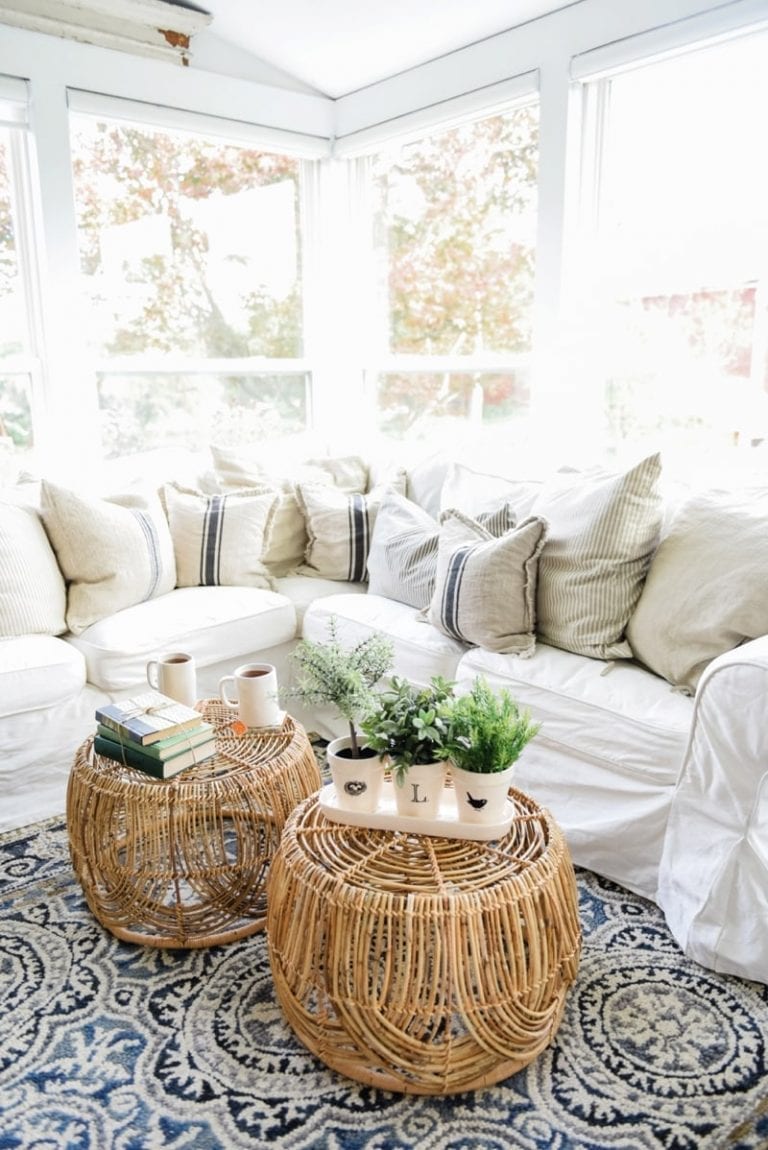 Make sure to make a list of your local thrift stores and make a day of it going treasure hunting for this trend!

14. Beige/Greige home decor and paint colors
Beige and the newest trend "Greige" aka a grey beige color is the ultimate neutral color palette to tie all your decor together in a cohesive and serene way. As a renter, adding some neutral colors help to balance out any pops of color or statement pieces you may have. If you are able to paint your walls, then adding a beige or greige color will help warm up a room.
In the example below from Ashley at homelikeyoumeanit.com is a warm greige called "Accessible Beige." I love the subtle impact this color adds to the room.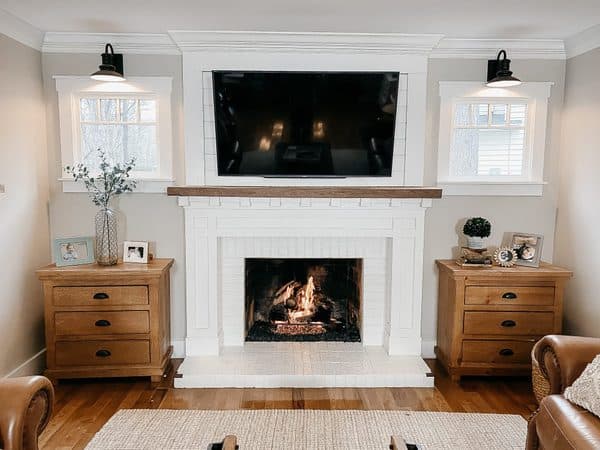 15. Olive trees
This has been a trend on the rise since about 2017. We all love real plants and you can hop in this trend by growing your own or by finding a very convincing fake. Plants help us to relax and olive trees are taking the design world with force. If you choose to grow your own, you can grow them in a pot within a space that gets at least 6 hours of direct sunlight per day. Place your olive tree in a wicker basket and you will be knocking out 2 of these home decor trends of 2021 with 1 stone.

Related Articles:
I hope you found this post helpful and inspiring. I have curated products that you can shop to incorporate in your home based on the home decor trends of 2021 below.