You'll love these gorgeous finds! These are my favorite glam mirrors for your home. | Simple Modern and Glamorous Mirrors and Wall Decor on a Budget!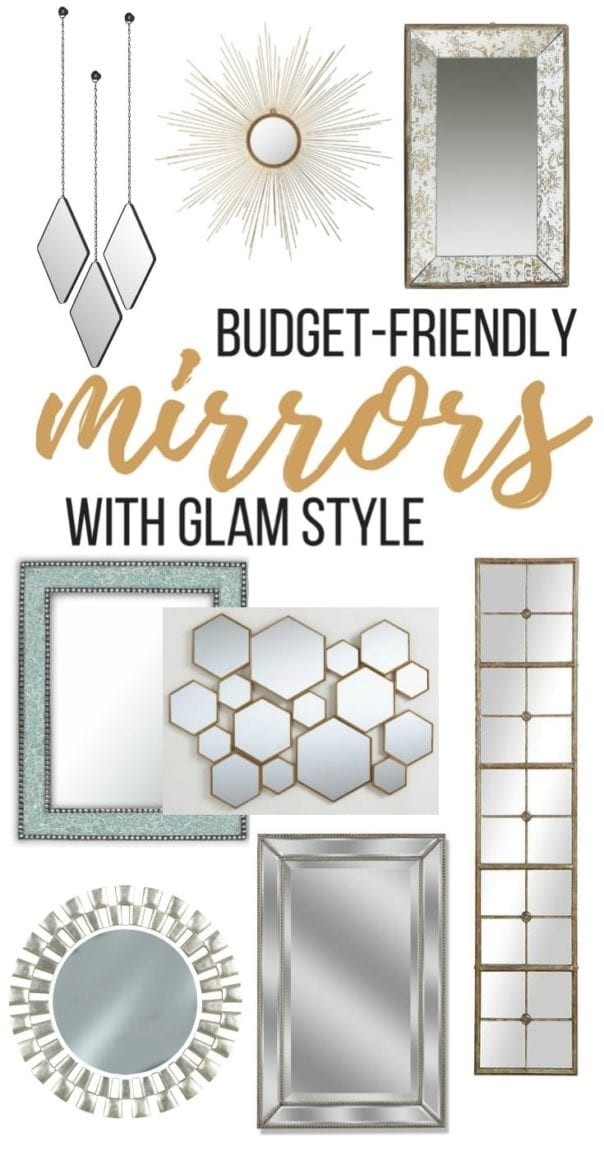 This post contains some affiliate links for your convenience. Click here to read my full disclosure policy.
By now I think you all know how much I love the glam style, and nothing says glam more than a metallic home accent. Just add a little pop of gold, and you can transform a room. Glam can really add a modern touch to a space and make it look more high-end.
Related: Find gorgeous gold home accents and accessories for your decor. These are some of my favorite gold home decor pieces, all at very affordable rates.
I especially love these mirrors, because I know the small-space challenges that renters face. If you want to quickly and easily make a space feel larger, just add a wall mirror. All of these budget-friendly picks are a great place to start!
I curated a list of beautiful home decor with touches of gold that I think you will really like. They fit all ranges of budgets, make sure to check out the shop below.
My Favorite Glam Mirrors
**Just click on any image below to shop all the sources for these gorgeous mirrors.**

Happy glam shopping! I hope you liked my picks. I tried to keep everything within a more modest budget, and many of these options fall well below the 100-dollar mark. Not a bad way to add a little bit of glam style, if you ask me. Plus, a lot of these items are timeless and will always be in style.
Which glam mirror was your favorite out of this list? I would love to hear your thoughts in the comments below.
Here are a few more Glam Decor ideas for you: